58% Americans won't prefer to do business with a company after a negative customer support experience. And the US alone reports a loss of $41 billion per year due to poor customer support.
These staggering numbers are indicators of the importance of customer support.
It's clear: customers take support seriously, and so should you.
But no matter how skilled a support team you might have, without the right tools, the quality of your support will suffer.
So transform your support staff into customer support ninjas by powering them with the following 5 customer support tools.
1. Social Media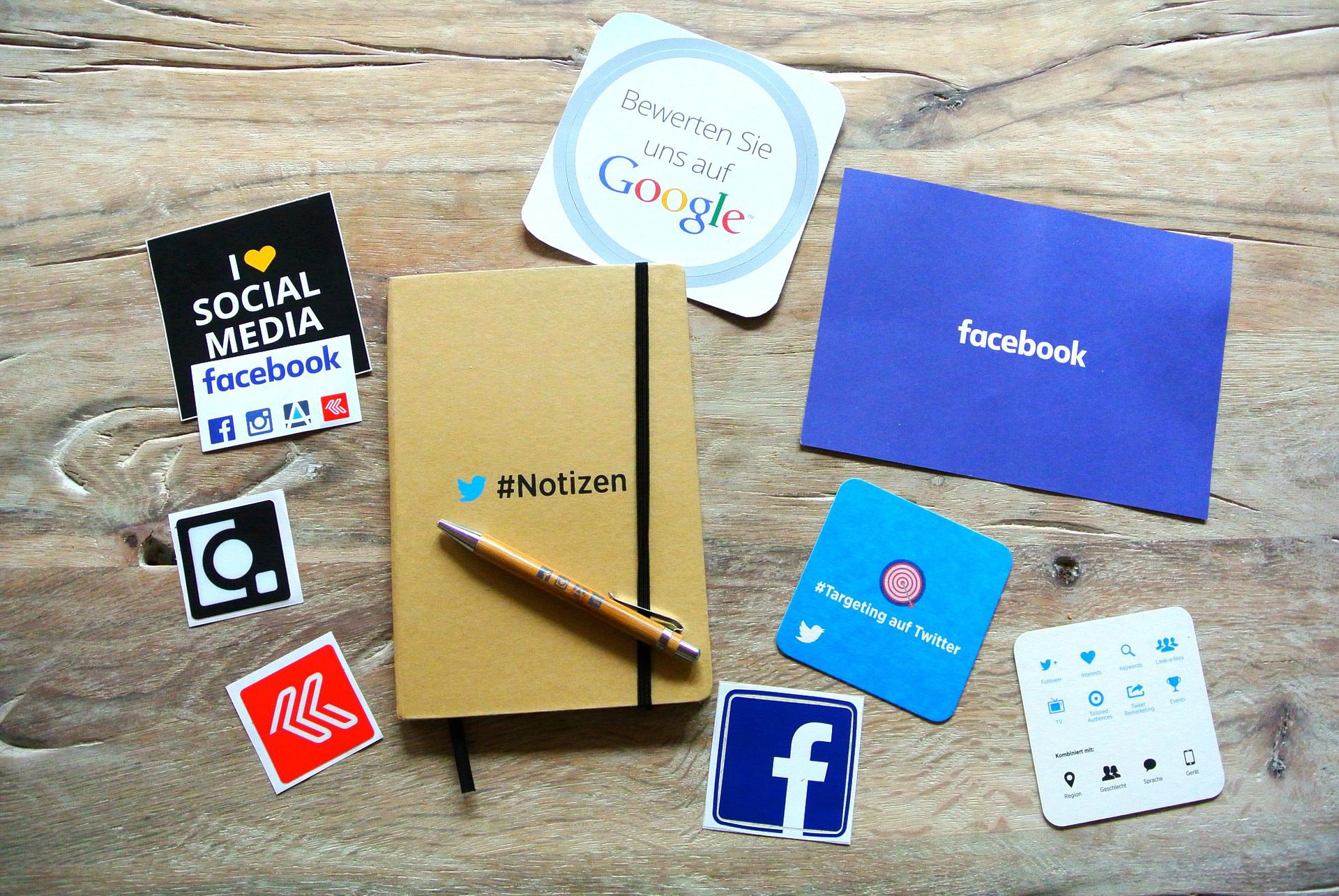 Marketers have forever used social media to build, engage, and maintain a loyal customer base. But to offer support through it is an altogether different idea. But considering the fact that offering social customer care is 5 times cheaper that phone support, it's no wonder that companies are opening up to it.
It's friendly to both the customers (because of its quick response time) as well as the companies (as it helps them improve their brand image and show their customers that they care).
Did you know that by 2013, about 59% companies had adopted social customer care programs?
Seriously.
More and more companies are taking their support to social media. Because that's where a lot of customers are reaching out.
So equip your support team with the skill-set they need to handle support on social media. If you manage to offer immediate responses to social tickets, customers will feel connected and satisfied. And happy too.
Also Read: 4 Simple Strategies For Excellent Customer Service On Social Media
2. A Support Ticket System
It's amazing how so many companies still offer email-based support. Now this is not to say that email-based support is dead. Maybe if you're offering a very simple product or if you have a really small customer support base, emails could still work for you.
But imagine handling 50 support emails!
Even though we love Gmail, we know how challenging it can get to search for an email. It's almost impossible to imagine how bad the scenario can get with hundreds of support requests. Besides, of course, you can't assign emails to others in your support staff.
And needless to say, if you can't locate the issue emails, you won't be able to respond in time. And nothing frustrates a customer more than an unresponded complaint or query. It almost leaves the impression before the customer that you don't care.
But there's help. With so many advanced customer support tools out there, you don't have to worry about losing track of support tickets.
Zendesk is one shining example. It's a cloud-based customer service software that lets you offer stellar support.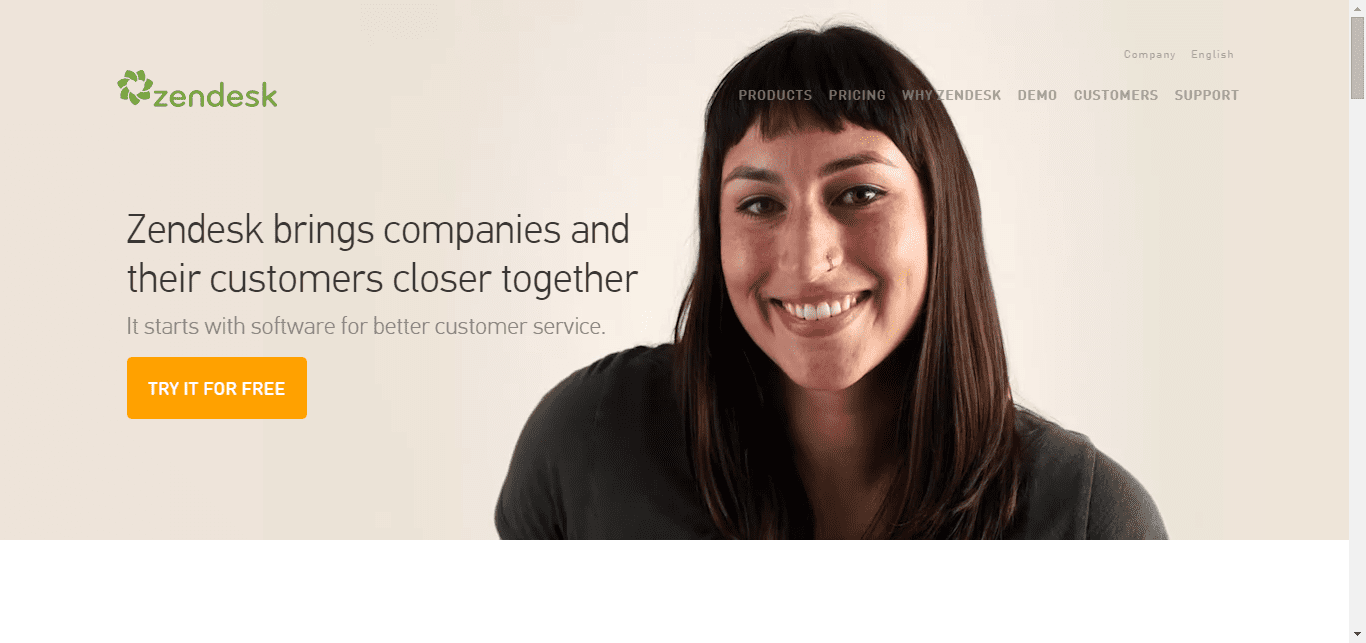 Key features:
Multichannel

– Zendesk provides a unified way to offer support – thanks to its support for multiple channels:

email, web, social, phone, and chat.
Customer profiles and history

– When a customer raises queries, Zendesk gives you all the details about the customer's support history. So if different support agents are assigned the tickets at different times, there will be no need to ask the same things to the customers. You'll have all the information.
Feedback from customers

– The only way to improve something is to measure it. This principle applies to support as well. And Zendesk helps with it. Once an issue is resolved, Zendesk lets you collect feedback from your customers and thereby helps in improving your service.
Also Read: 6 Best Ways To Improve Customer Service Instantly
3. A Live Chat Software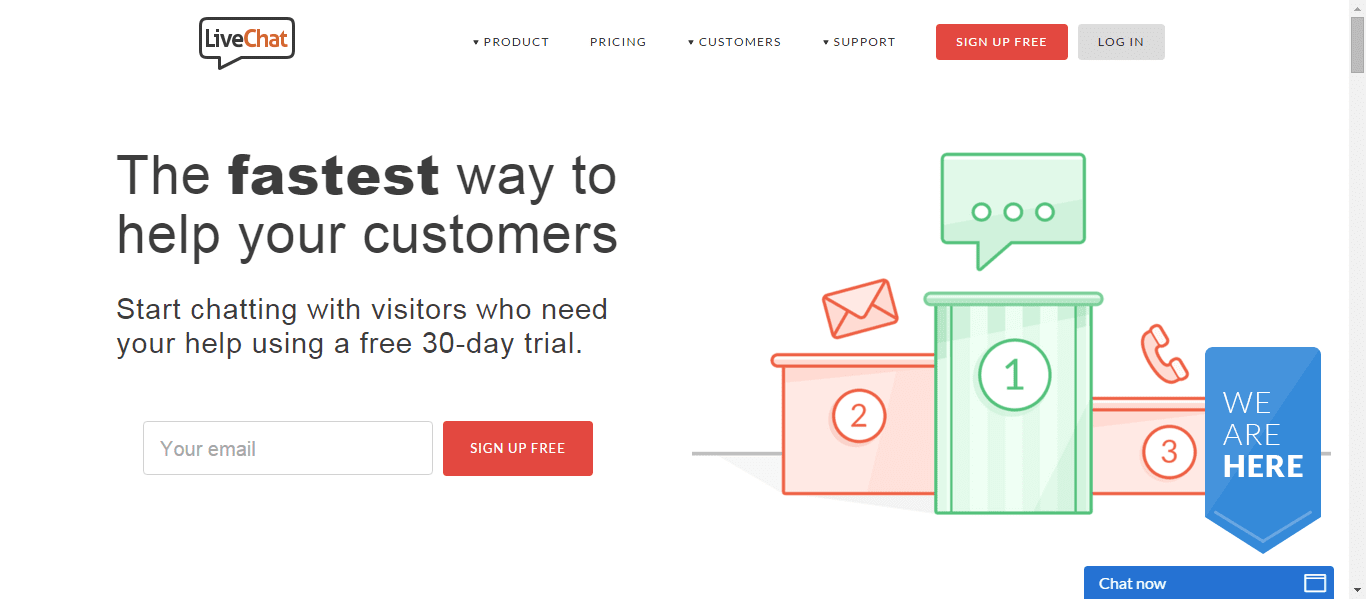 Lots of times, customers encounter small problems — ones that don't require major troubleshooting. More often than not, such issues have quick fixes.
Raising a ticket via email to the support center consumes a lot of time as the customer will have to wait for the response. Making a call can also be frustrating if the response is not immediate.
For such issues, live support chats can come in handy. A chat software allows customers to raise their queries on chat and get the solution quickly in real time.
A study conducted by Forrester showed that live chat recorded the highest customer satisfaction level at 74%.
Embed code
Among all the available alternatives, LiveChat is a promising solution to try.
Key features:
Canned responses

– With LiveChat, you can prepare responses for usual queries. This allows for a canned response to So you won't have to re-type the responses each time a common query arises.
File sharing

– LiveChat makes sharing screenshots, product brochures, marketing material, and more easy. To share a file, you can upload the file or simply drag and drop it within the chat window. Integration with Dropbox further facilitates sharing.
MailChimp integration

– LiveChat supports MailChimp. So you can embed a subscription box in your chat window, and the chat will only begin after the user gives his or her email. This helps you with following up in case the connection is lost.
Transfer

– LiveChat allows you to transfer chats. If an agent feels that some other person can solve the query better than him or her, LiveChat makes it possible to transfer the chat to that agent to solve it better and provide help quickly.
Also Read: Four Simple Steps to Cut Customer Service Costs by 50%
4. A Robust Communication System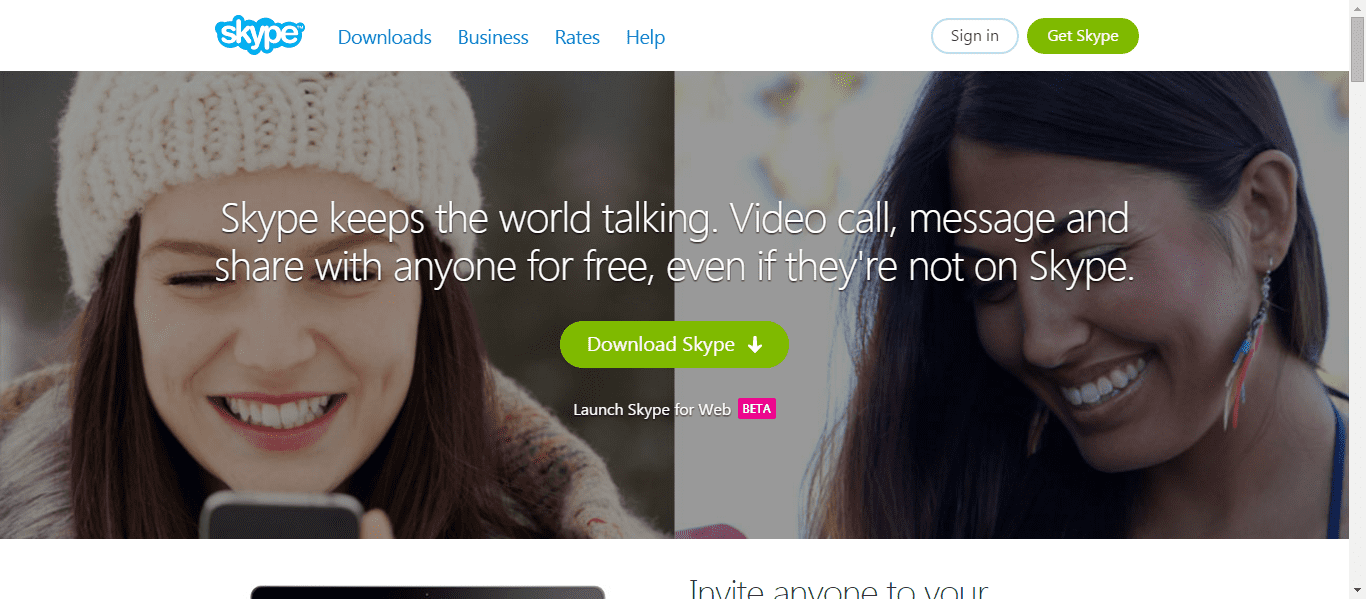 Sometimes the best way to fix an issue is to get on a call. And without a doubt, Skype is one of the best tools for calling.
Your support team can make a quick call via Skype to your customers and resolve their issues. Skype is very popular and can be installed easily on any computer.
Key Features:
Instant messaging

– Think of this as live chat. The customer can send the query via a chat message that you can quickly respond to.
Screen sharing

– Skype's screen sharing feature helps with live debugging. The support team can

show

a customer how his / her issue can be resolved by recreating it on their end and giving the customer a step-by-step visual solution by sharing their screen.
Voicemail

– Voice messaging allows customers to leave voicemail messages that can be responded to.
Also Read:  5 Customer Engagement Strategies to Delight, Amaze, and Retain 
5. A Walkthrough Tool
Sometimes a customer gets stuck while trying to do something with your product. And then they have to go through lengthy manuals and documentations to find instructions on how to go about them.
But reading documentations and manuals or watching videos for solving queries consumes a lot of time.
Step in – Whatfix, a revolutionary walkthrough tool.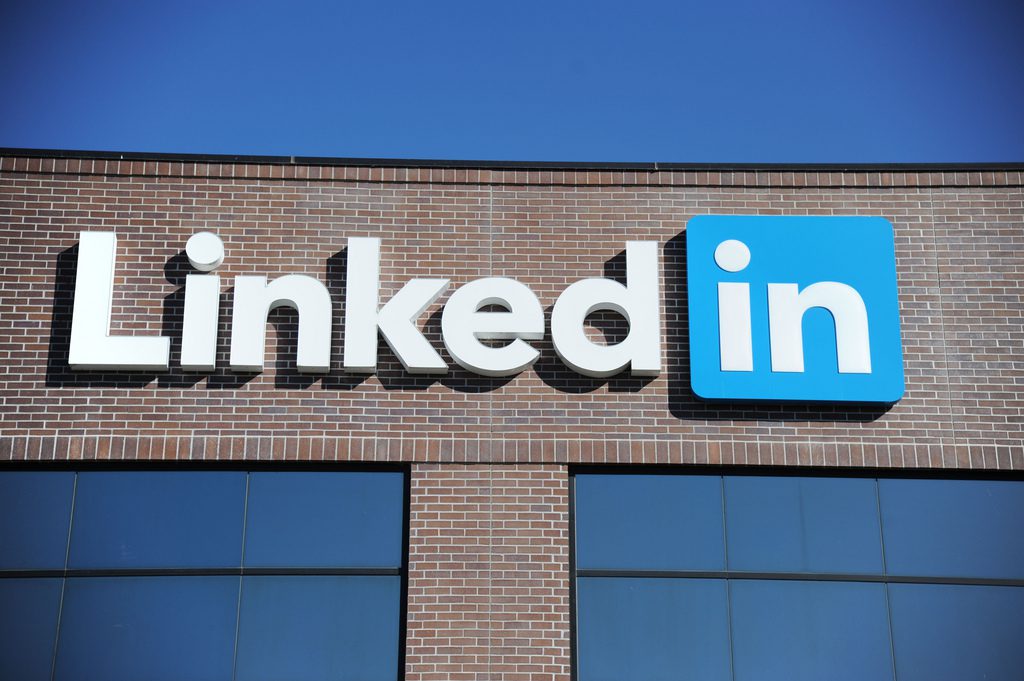 Whatfix creates interactive visual workflows that offer step-by-step instructions to users.
Key features:
Easy Creation and Integration – Whatfix integrates seamlessly with all aspects of an online product(s) and allows easy workflow creation.
Self Help Widget – Whatfix comes packed with a self-help widget that lets you add workflows throughout your software's interface to help new users learn their way around your product.
See Live –

The See Live feature helps you create interactive guides with easy instructions. If you contrast this with lengthy how-to posts, you'll be able to see the convenience that Whatfix brings on the table.

Analytics –

The Whatfix dashboard shows you the usage statistics of all your workflows. This data will help you discover if certain workflows are particularly long or complicated. You might want to break them down into more basic ones.

Multiple Formats – Whatfix automatically converts your workthroughs into multiple formats like videos, article, slideshow and has the ability to sync with your CRM.
Also Read: How to Encourage Self-Managed Productivity in Startups
So these are my top 5 suggestions to turbocharge your customer support toolkit. Did your favorite make it to the list? Do share in the comments!
Also read: 30 Best Customer Support Tools to Delight Customers