All work and no play makes Jack a very dull boy! Who says a work conference cannot be fun? Especially when the headliner is one of the best rock bands in the world! This time around in September 2015, THE FOO FIGHTERS are headlining Dreamforce 2015! Whaaaaaa…..mind=blown. If Dave Grohl's sheer uber awesomeness isn't enough for you, then here are reasons why you CANNOT, i mean CANNOT miss The Foo Fighters if you are at Dreamforce this year.
You also have the option to attend Dreamforce for free. Here's how you can get the free Dreamforce 2015 expo pass.
1. Dave Grohl, Dave Grohl, DAVE GROHL.
Former Nirvana drummer and current rock megastar, he is as down-to-earth bloody cool as it gets. Total rockstar who loves his fan and will never ever DITCH a concert. Rest assured. And that voice. Dayum!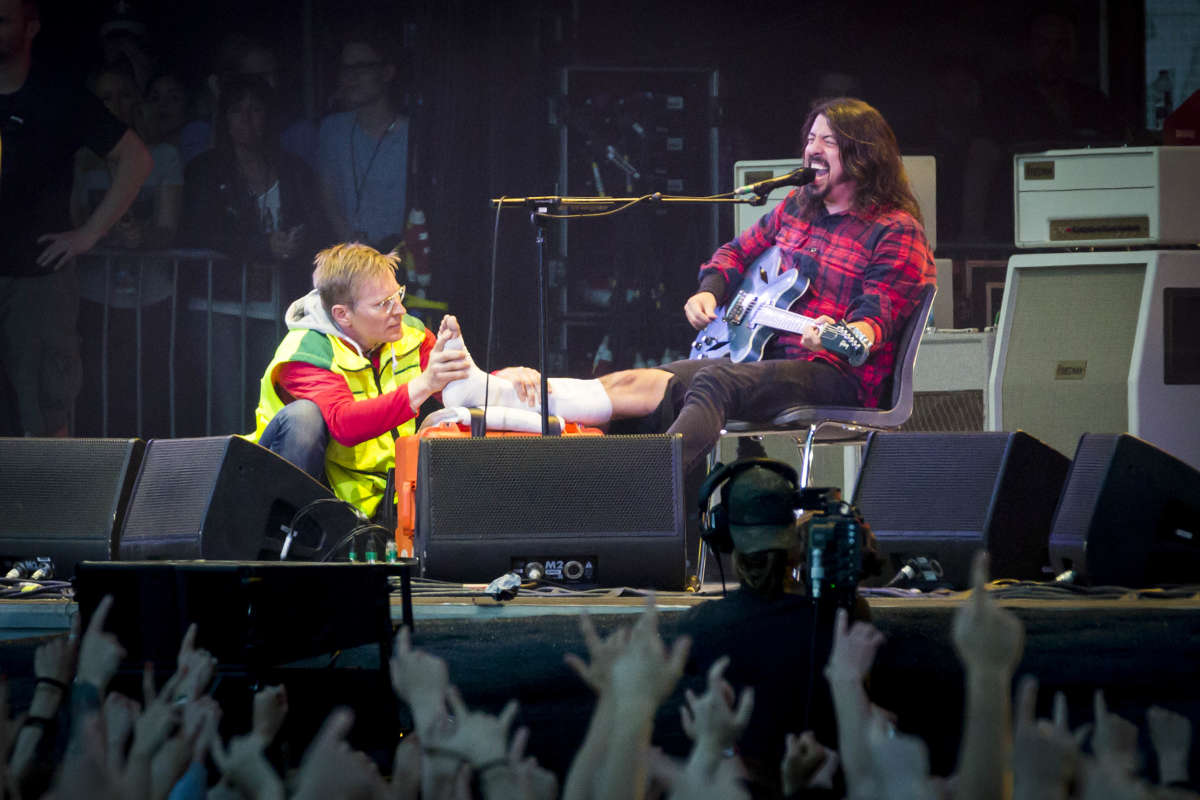 2. This could happen to you. HE COULD SING TO YOU.
Dave Grohl sang a couple of verses of the hit song " My hero" to a guy in the audience in Colorado and then invited him on stage. DO YOU NOT WANT THAT? I would kill for it!

3. See them perform "Let it Die"
One of their iconic songs, this one deserves a head-banging crowd. In case you haven't heard it yet, prepare to be amazed. THIS IS ROCK.

4. Their live performances are OUT OF THIS WORLD.
The sheer energy, vibe and the blaring beautiful music, this is a concert that happens once in a lifetime. If you are a fan, this is where you want to be.

5. Because Dave Grohl was nice enough to play for these guys after 1000 musicians came together to jam for him!

Dave Grohl is the NICEST man that Rock has to offer today. And guys like these are hard to come by. Don't miss the concert of your life, you'll regret it for sure.
Did you set up your Dreamforce Agenda Builder? With over 1,500 sessions, keynotes from luminaries, and thousands of live solutions, the conference is definitely going to be grand. So sooner you plan out your trip, better will be your experience.
Read Also: 5 Things You Must Experience in San Francisco After Dreamforce 2015