Blogging is back! Well, not exactly. Much like Britney Spears, blogs piqued back in mid-2000s. That was the golden era. Where people bookmarked blogs, visited them regularly, and actually commented and cross-posted stuff on their own blog. And.. Then Facebook happened. Then Twitter. And then Snapchat. While I could probably bore you about the lowered attention span, the commoditization of content for hours, I won't.
Recently, there's been a sort of blogging Renaissance. For me, it was kickstarted by Medium. Say what you will about Medium, you can't deny that it's a powerful publishing tool. Anyone can write something awesome and reach hundreds of thousands of readers.
And it's not just Medium. There's Svbtle, Ghost, Buffalo and many more post-modern blogging platforms. For god's sake, Facebook wants to dust off its Notes feature and turn it into a blogging platform. And the only thing Notes has ever been good for is for high school students to publish their rubbish poems and force everyone to like the post by tagging the hell out of them. That's enough of confessions for the day.
The point is that blogging is back. Let's start with addressing the elephant in the room – Why?
Why Blog?
In 2015, the answer is simple. It's nothing to do with making millions with Adsense (ha!), changing the world or being the next NYT columnist. It's because a Facebook status update or a tweet isn't enough. And it's not yours.
A Facebook status will be seen by a minuscule amount of your followers and Twitter is a place to vent out, it's a place where the worst part of you goes to hang out.
You should blog because the current tools you use to express yourself on the internet are not enough. More importantly, you should blog because you want to write. And blogging is still the best way to go about doing that on the internet.
A blog gives you control over the things you publish. You can then use social media to spread the word. But in this system, your blog, no matter where it's hosted or how cool it looks, will be the centerpiece.
Plus, a blog gives you freedom. It can be whatever you want it to be. Not what Facebook or Twitter's algorithms decided that day to treat your content as. Just want to post original cat memes? Have at it. A long-form blog analyzing Victorian era dressing? Please do. A sci-fi graphic novel? Hell, yeah!
The Universal Option: A Free WordPress Blog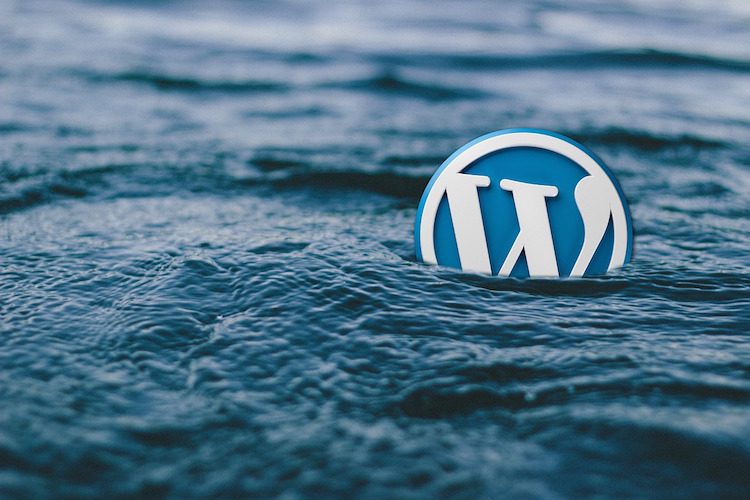 If you asked someone advice on starting a blog in 2010, they'd just have one thing to say: WordPress. That's it. Now, they'd think for a couple of seconds, warn you about some caveats, but still recommend WordPress.
WordPress comes in two flavors. WordPress.com, a completely free service where your blog is hosted on WordPress's servers and your website URL looks something like blogname.wordpress.com and then there's the self-hosted WordPress.org option where you download the open source WordPress software, buy some server space, install WordPress on it and use it for blogging. If you already fell asleep, you know which direction you're going. I'll elaborate on the self-hosted option below.
The free version of WordPress is great because it's built on the same awesome open source version of WordPress. While it's not the easiest system in the world to use (it's no Facebook), getting up and running with a blog isn't terribly hard.

Now, about those caveats. WordPress is now ad supported and
there's a Premium plan
. If you go with the free plan, you can't do anything about the ads. They'll just show up and you'll just have to deal with them. The good news is that ads aren't rampant yet. Premium plan costs $99 a year, includes a free domain, removes ads, lets you customize the theme and gives you extra 10 GB storage.
WordPress.com also doesn't get access to all the awesome plugins, the theme collection is limited and customizability, at least in the free plan, is almost non-existent.
What About Blogspot?
Yeah. Um. Sure. But maybe don't though?
So You're Serious Ha? How About a Self-Hosted WordPress Blog?
Sometimes you just need to put on your big boy pants. It might be that you're starting a company blog (like ours), or you need things that a free WordPress blog just can't give you. Like total control over the content and the design. The self-hosted WordPress.org lets you install awesome plug-ins and themes that WordPress.com just doesn't have access to.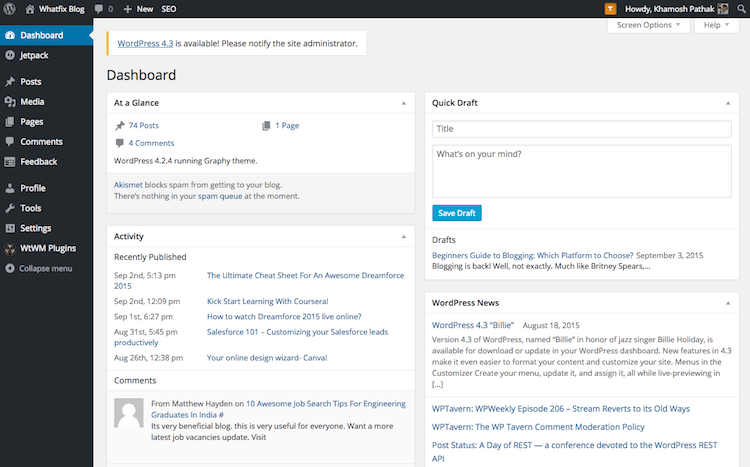 Here's what you'll need to successfully run a self-hosted blog.
A domain name ($10-15/year).
A hosting account ($5/month).
The ability to map the domain with the said hosting account.
The perseverance of using CPanel to install WordPress.
Configuring plugins, themes and being conned out of least $50 trying to learn what exactly SEO is before realizing that it's a mythical beast created to scare off naughty bloggers who would stay up way after their bed time.
The time and effort to regularly post interesting and awesome content for years. Which is the only sure shot way of building up a following online.
Easy-peasy.
My tone makes it sound bad. It's not. You just need to figure some basic stuff out. And we'll help you do that – go from nothing to a self-hosted WordPress blog in an article later on.
Let's talk about the good stuff. Other than the a world of amazing themes, plugins, controls and freedom, you get something else that's quite rare on the internet – ownership. Ownership on the internet is already a messy concept. If you use a service like Medium or Svbtle to blog and they decide to wind up, their servers get damaged or somehow they just decide to delete your posts for whatever reasons, you're in dead waters. With a self-hosted WordPress blog, your content is yours. Yes, it's still on someone else's servers but you have ways to back it up and re-upload it in case something does go wrong. For some users, this is reason enough to climb the uphill mountain that can sometimes be a self-hosted blog.
Just Let Me Post Stuff: There's Tumblr for You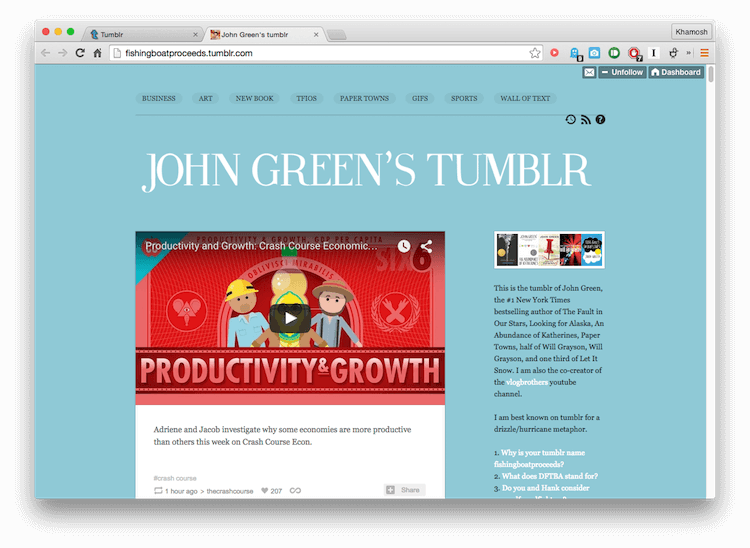 If someone asked me what they should do if they just want a place to share stuff on the internet, I'd say get a Tumblr blog. I'll admit, there are certain parts of Tumblr that are truly weird, wonderful and sometimes awkward. Like when you're browsing through your Tumblr feed in public and Will Wheaton reblogs a topless picture of a girl because he liked her hair. (Come on Will!). But if we look at it purely as a tool, Tumblr is just so much easier to use than WordPress. Even their mobile apps are pretty good.
And while Yahoo! owns Tumblr, they haven't really tried to change it. There's no ad barrage or Yahoo! integrations or anything.



Tumblr has different post types. It lets you directly share audio, video and even chat conversations with just a click. Content link quotes and links are pre-formatted. Tumblr themes range from classy to awesome to weird. And unlike WordPress.com, there's no premium option or plugins to worry about here. It's just you, your content, and your following. And yes, Tumblr does make it easy to directly share content to social media accounts.
What About Medium Though?
Ah, the hot new thing. Medium is a great place to post content, don't get me wrong. There are no ads and the focus on design and typography makes for an amazing reading experience (so much so that now you can get Medium like themes for most major blogging platforms). But at the same time, Medium isn't the best place for a "nobody" to start a blog. Unless you're MG Siegler, you can't get your own domain or RSS feeds or control over the content. Nothing.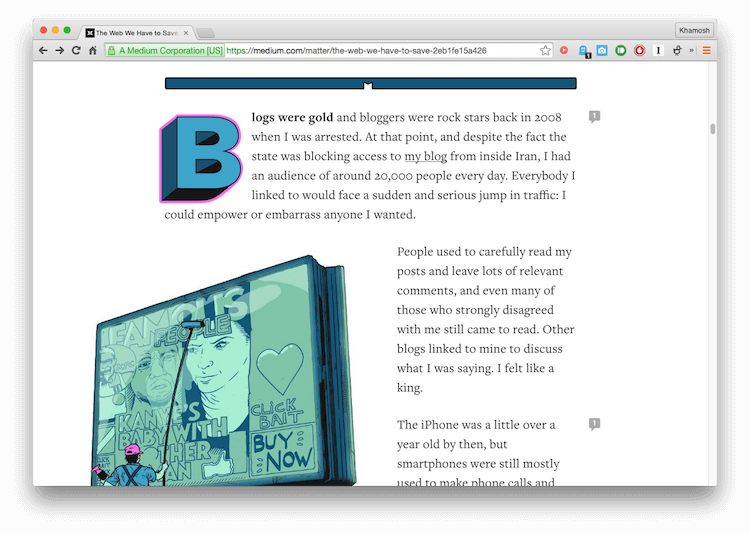 When you come up with an awesome post idea, definitely syndicate it on Medium. It will help you find new audience that might trickle back to your blog. But my advice is to first post all the content to your own blog. Because as long as you're using a self-hosted blog, you own the content. Not some third party.
Alternative to Medium
If you like the good things about Medium but do want control over content and a "blog" feel, try out a relatively new service called Buffalo.io.
Don't Mind Paying?: The Worry Free Options
If you don't mind paying around $10/month for the luxury of worry free blogging, there are a couple of services that will help you out. The post popular option is Squarespace. You pay $8/month per site and Squarespace takes care of everything. While Squarespace is more geared towards websites and e-commerce, their blogging feature is also solid. The best part is their drag and drop customizer. Basically, you don't need to deal with complicated plugins or theme structure. Just use their built-in tools to add and customize stuff.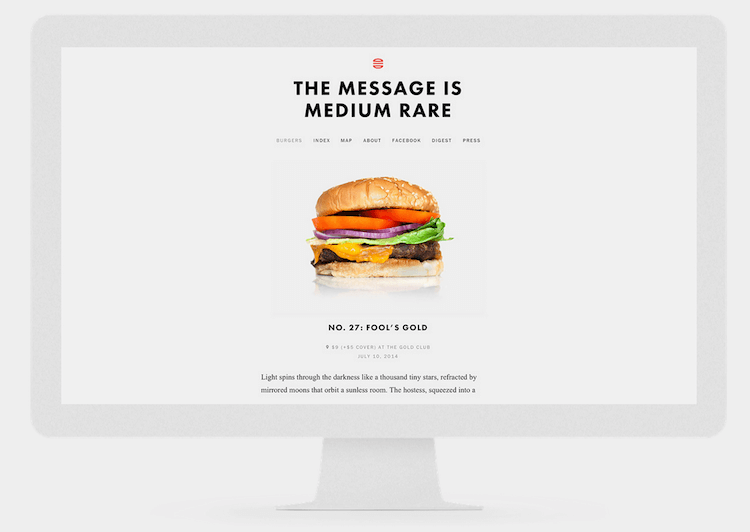 And Squarespace isn't an anomaly you should be wary of trusting. CGP Grey uses Squarespace to run his blog. Merlin Mann uses it to post the awesome Roderick on the Line podcast (his personal blog is on Tumblr though).
If you know what Markdown is (salute!), you should look into Ghost. Their free and open source version is based on JavaScript so it won't run on hosts like Bluehost. But you can get a Digital Ocean account to sort that out. Or better, just pay them a monthly hosting fee and they'll take care of everything. If you're looking for a minimal blog that's ready to go, Ghost is worth trying out.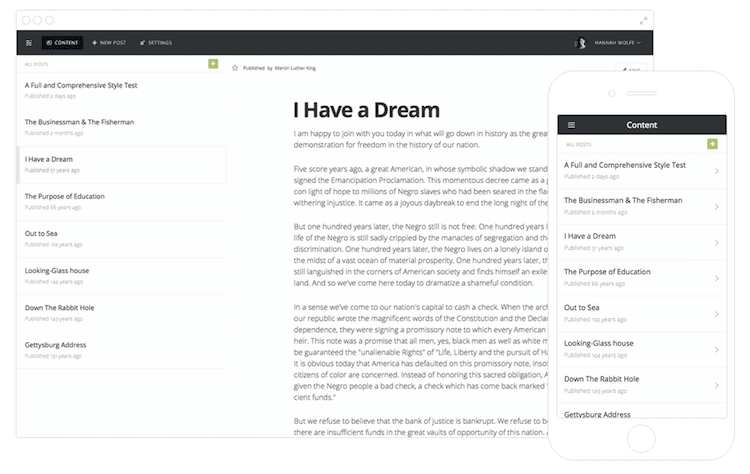 Svbtle lies somewhere between Squarespace and Ghost. It costs $6/month, has a minimal interface, supports Markdown and calls itself "A blogging platform to help you think".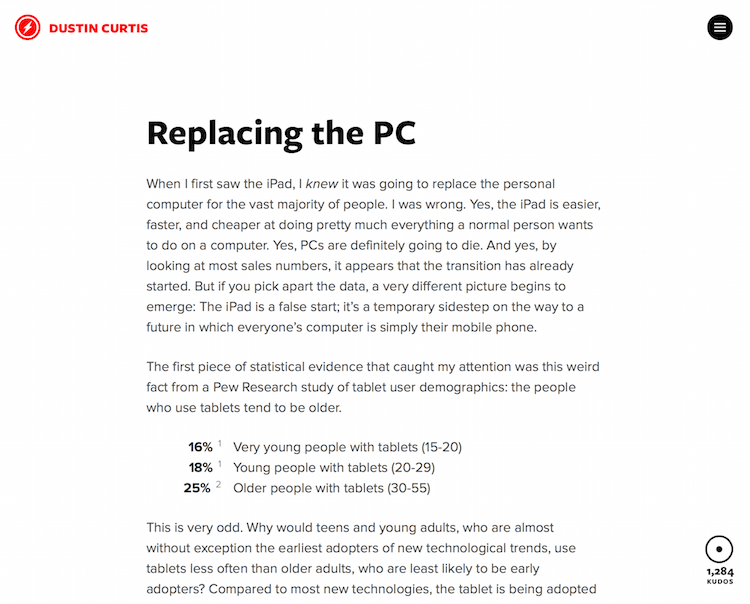 It does it by giving you an interface where you write your ideas on the left side (that you then develop into posts), and see your published posts on the right. There's a 2-week trial so you can take it for a spin. Squarespace also offers a free trial.
But, but, Which One Is Right for You?
There are too many variables involved and today we're only doing an overview of the services. We'll dive deep into the most popular services in the coming weeks and we'll talk in-depth about the specifics for different use cases. If you have any questions, free to drop a comment below.
But a comparison needs a verdict.
If you're a casual user who wants to create a central location for all their thoughts – a personal blog – I'd say your best shot is Tumblr. Mostly because it's so close to being a social network, something you already know how to use.
WordPress, for all its awesomeness, isn't the easiest to use. I'd skip WordPress.com if I were you.
If you're serious about blogging, WordPress is pretty much your only choice and a good one at that. Buy a cool theme, install awesome plugins, geek out over the design. That's the great thing about WordPress, it lets people who are crazy enough to go crazy, go crazy.
So it's settled then. Start a personal blog on Tumblr. They have awesome themes for photographers as well. Self-hosted WordPress blog if you're serious. Squarespace if you don't want to worry about anything.
This was the first article in the Beginners Guide to Blogging series. In future installments, we'll dive into specific platforms and talk about the best ways to go about launching a content specific blog (photography, food, etc). If there's something specific you want us to cover, share with us in the comments below.