The customer care domain data can be overwhelming. Look at the following compilation from InsightSquared. It states that 66% of customers switch companies due to poor service. That's HUGE.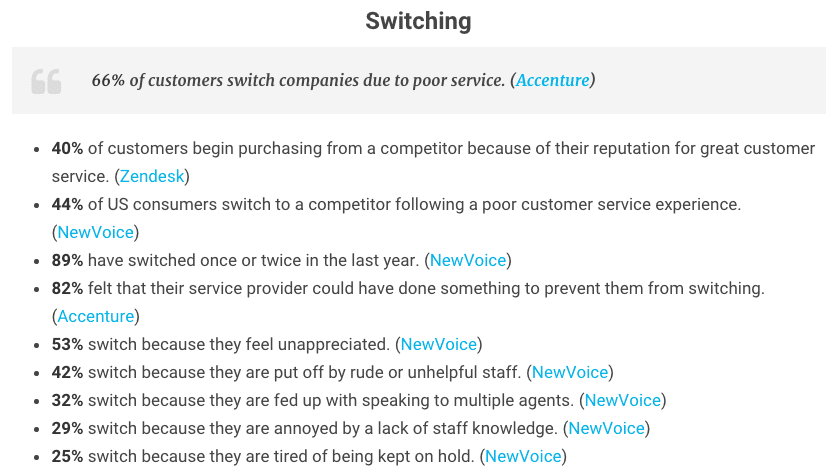 Clearly, customers take support very seriously. Especially when choosing solution providers.
So to prepare you to meet the ever-so-challenging customer support expectations, I've compiled a list of the 10 best customer care blogs you could follow. They show you how to do customer support right, optimize your existing processes, and scale them.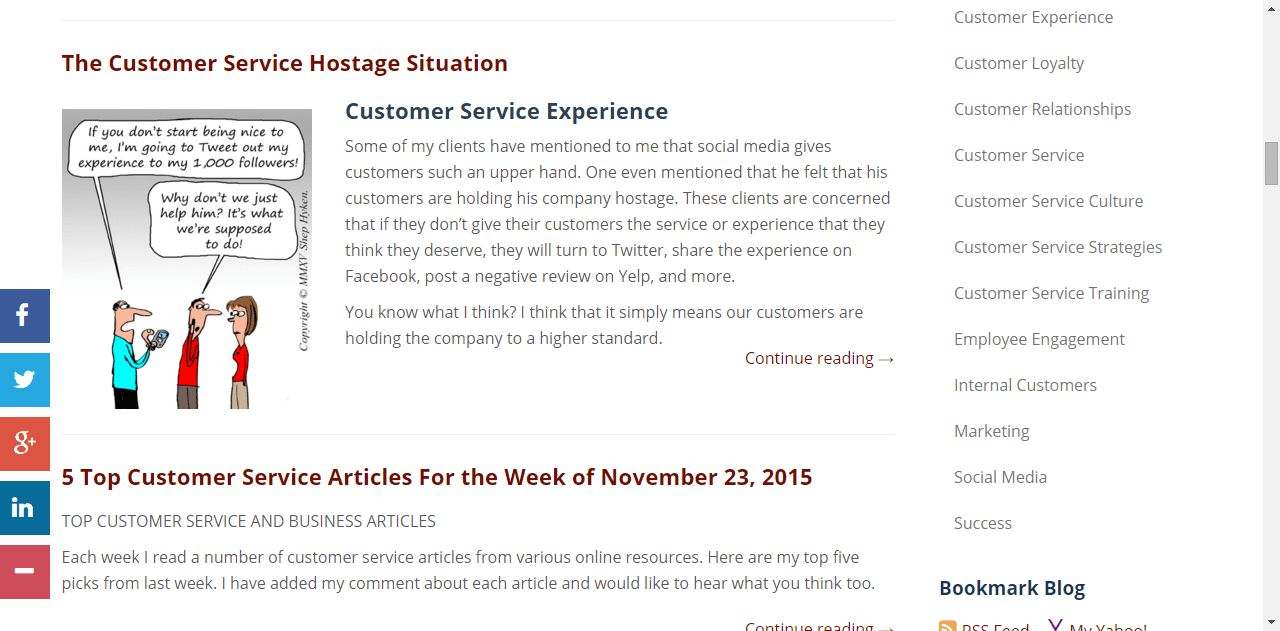 So who's Shep? Among some very accomplished roles (including that of a Wall Street Journal Bestselling Author), Shep is a customer service and experience expert.
Shep's blog covers posts across a lot of categories: customer care, confidence, loyalty, happiness, service strategies, and more.
Each week, he compiles a list of the top 5 customer service articles from around the web. Make sure you catch this weekly and stay on top of all that's hot in the customer service domain.  
My post pick: The Difference Between Customer Service and Customer Success
Shep often stresses the need that customer support shouldn't be looked upon as a department but as a philosophy. And when you start looking at it like that, you can choose to make it either about helping clients debug their problems or about offering them as much self-help as possible. In this post, Shep also explains how InfusionSoft goes an extra mile and keeps customer success at its center stage.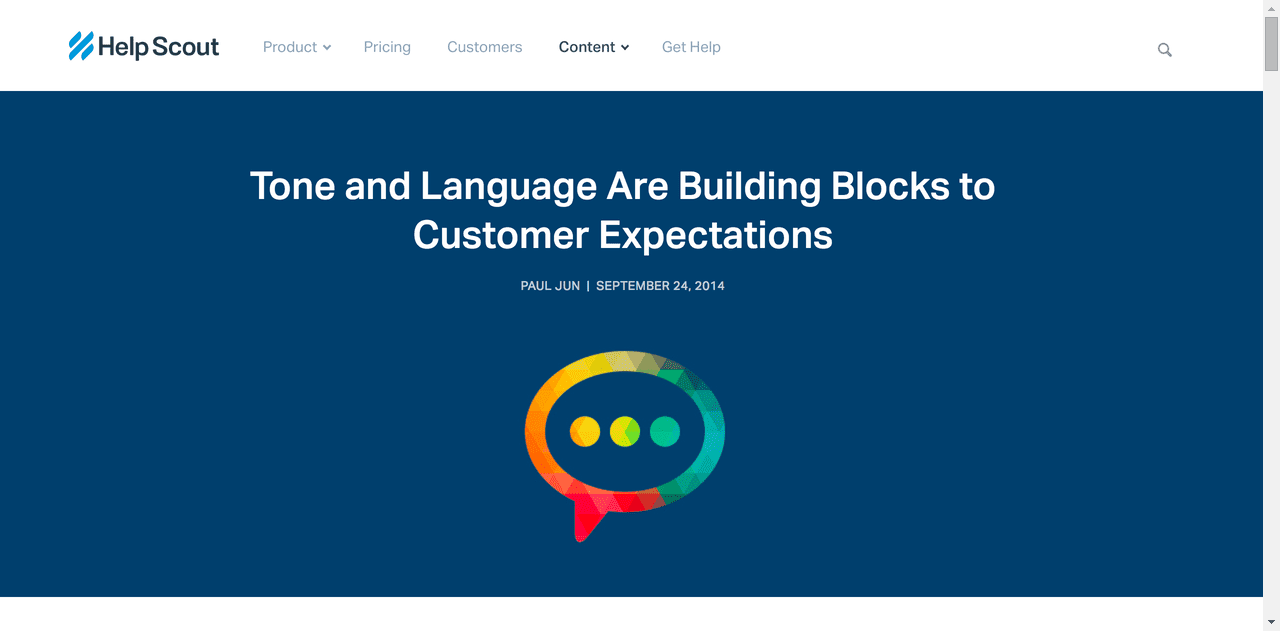 You will find some of the best reads on the internet on the Help Scout blog. Run by the Help Scout Growth Team, the blog offers valuable, action-packed content on topics like customer support, productivity, growth, crafting effective support docs and more. And the resources section on their blog is like a customer-support bootcamp. You'll also find resources to acquire new customers and retain existing ones.
My post pick: Tone and Language Are Building Blocks to Customer Perception
In this post, Paul Jun tells how a support agent's tone and language help build a customer's perception. Also included are 5 tips to help you build a rock-solid foundation for your business by offering incredible customer support.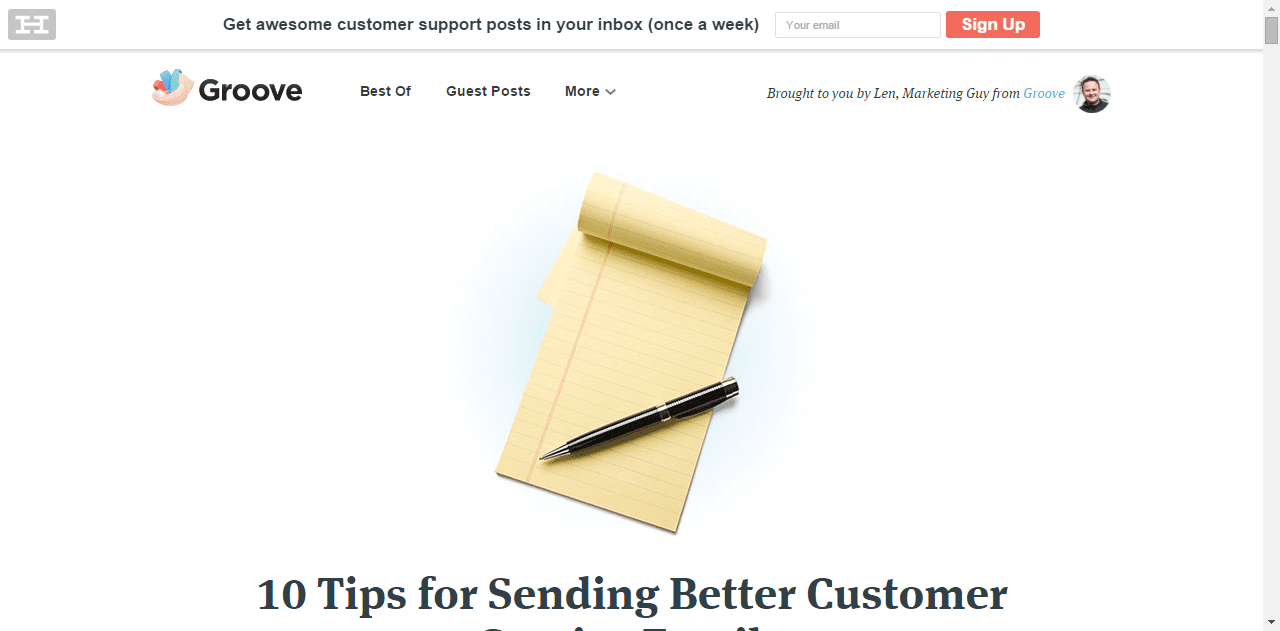 If there's one blog that redefines transparency, then it's the Groove blog. Their support blog discusses customer support, loyalty, onboarding, retention and other customer care topics. It's updated a couple times a month but offers content that you'll actually use.
My post pick: 10 Tips for Sending Better Customer Service Emails
This post by Len Markidan gives 10 handy tips to take your customer support emails to the next level. Len sells his story when he says that an email response to a customer (often code worded as "touch the ticket") might be one of the hundreds of emails that you'd send on  a particular day. But to the customer, it might be the "only" interaction with your business that day. And each such interaction adds to the customer's perception about your business. So don't mess up.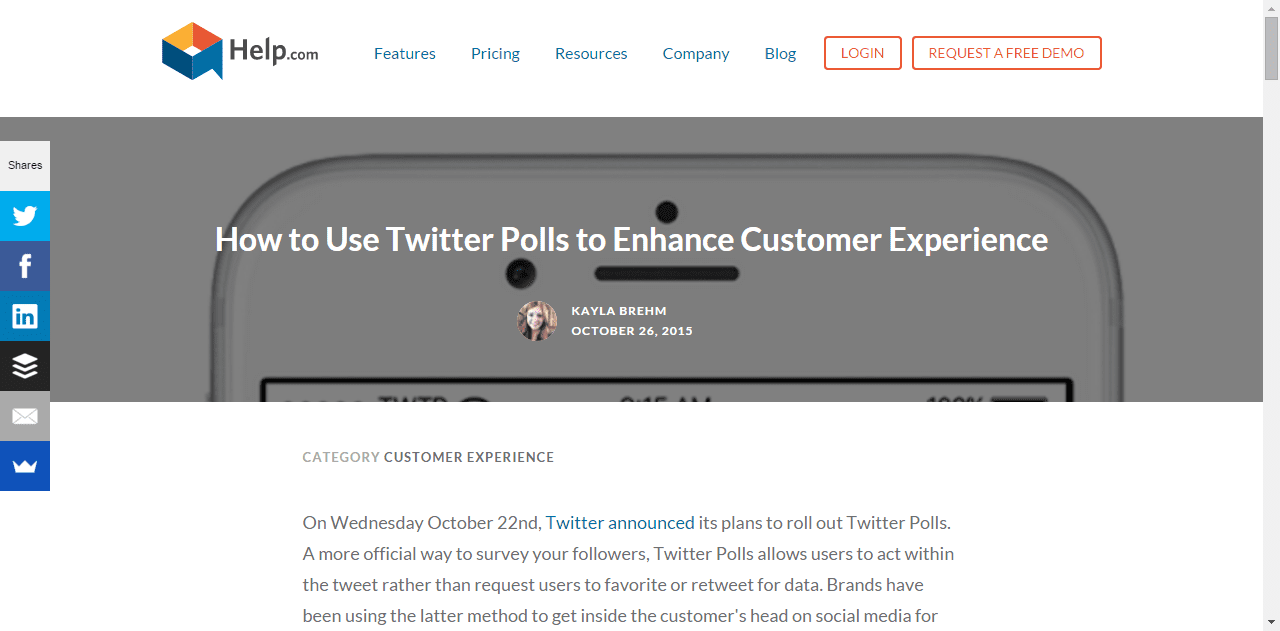 Help's blog offers refreshing content on trending customer support topics. It's updated 4 times a month. You can find tips, insights, and advice on how to delight your customers by offering premium support. Since Help is a chat software, you will find a lot of content on how to make the most of live chat. And considering that 57% consumers prefer assistance over live chat, you might want to learn a few tricks.
My post pick: How to Use Twitter Polls to Enhance Customer Experience
If you're aware of the latest poll feature introduced by Twitter, this post by Kayla Brehm will show you how to use it to improve customer experience. It also discusses how Nissan used the Twitter poll to gain insight  into how its customers would like to spend a day in their new Nissan GTR.
The Desk blog offers fresh insights from customer support experts. It's updated regularly with easy-to-follow content on customer service, engagement, and experience among other topics.
My post pick: Four ways to help your customers help themselves
Enabling customers help themselves is the best support that you can offer. By just making your site more searchable or planning your site's FAQ well and making them content rich, you can bring down the support requests drastically. This post shows you how to use them.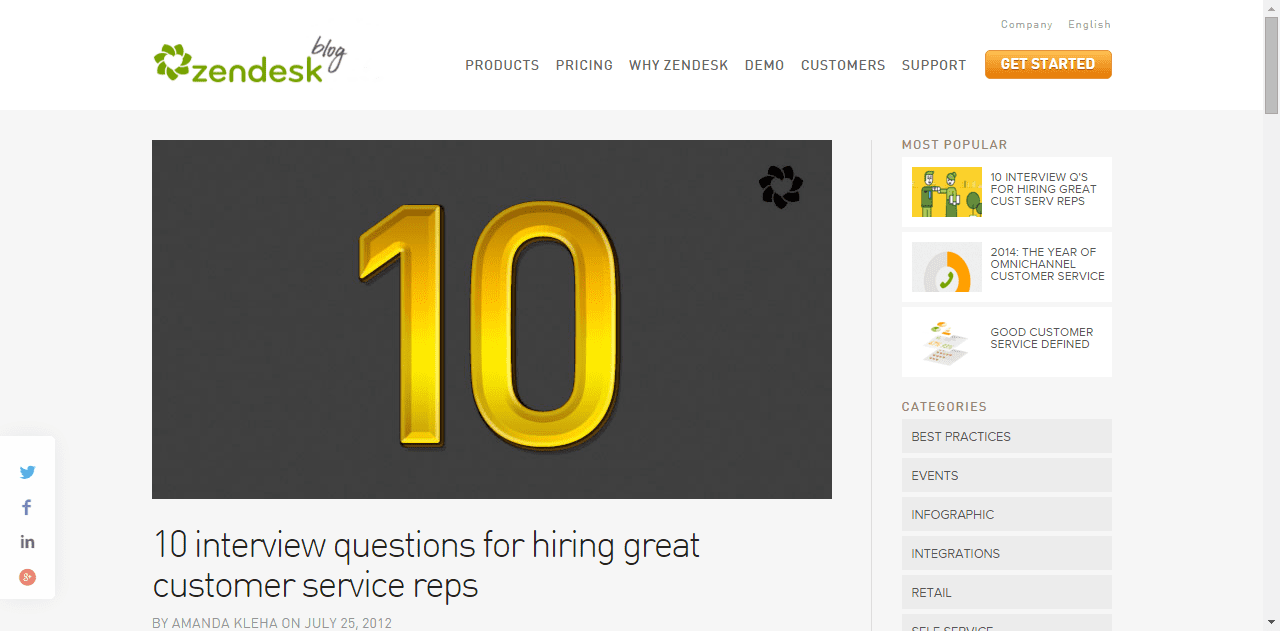 Zendesk's blog is full of awesomeness. Especially its Best Practices category. Also, their customer success stories offer many insights that you could directly apply to your business.
My post pick: 10 interview questions for hiring great customer service reps
Ultimately the quality of support comes down to the quality of your customer support representatives. So it's important that you choose the right people for the job. Amanda Kleha offers 10 targeted questions to see if a candidate has the right attitude and skills to be a responsible customer support rep.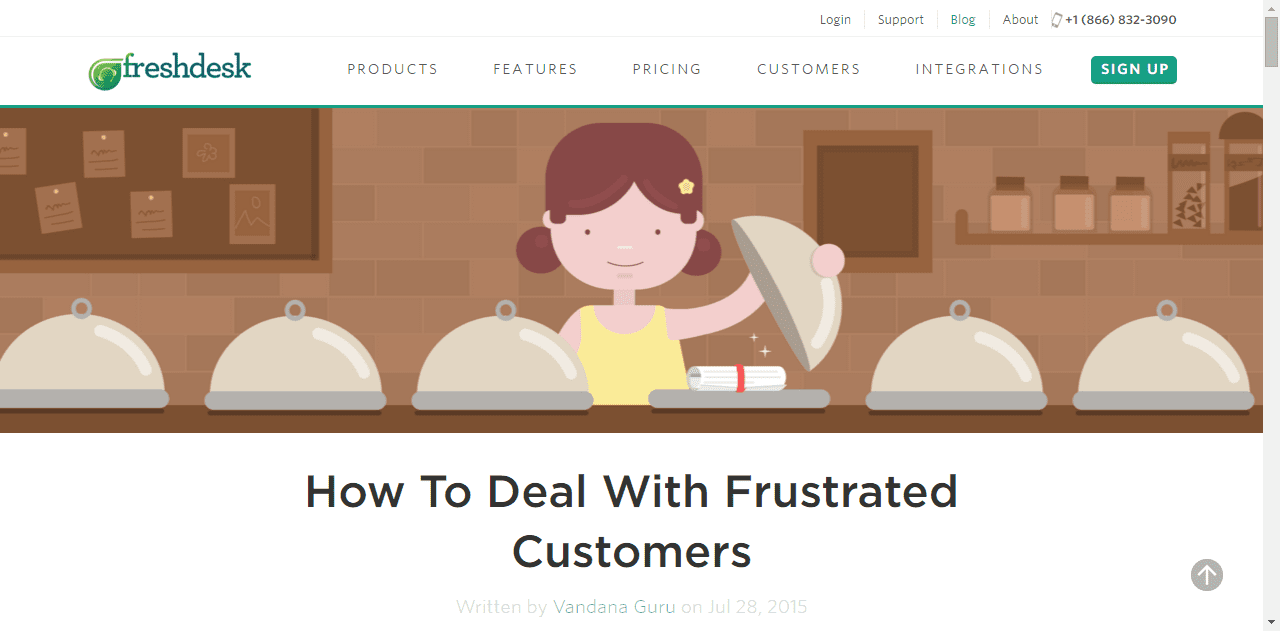 Freshdesk is a goldmine of practical content about customer care. You can tell that Freshdesk bloggers  work hard to keep their posts valuable and simple at the same time. It's hard for even well-written posts to get the readers to read every line, but at Freshdesk, you won't realize, and you've read every single line of their posts.
My post pick: How To Deal With Frustrated Customers
One undesirable situation that you can't avoid in any business: handling unhappy customers. But you can't just let them be as 91% of them won't do business with you again. In this post, Vandana Guru gives 5 steps to pacify angry customers, sort their issues, and woo them back.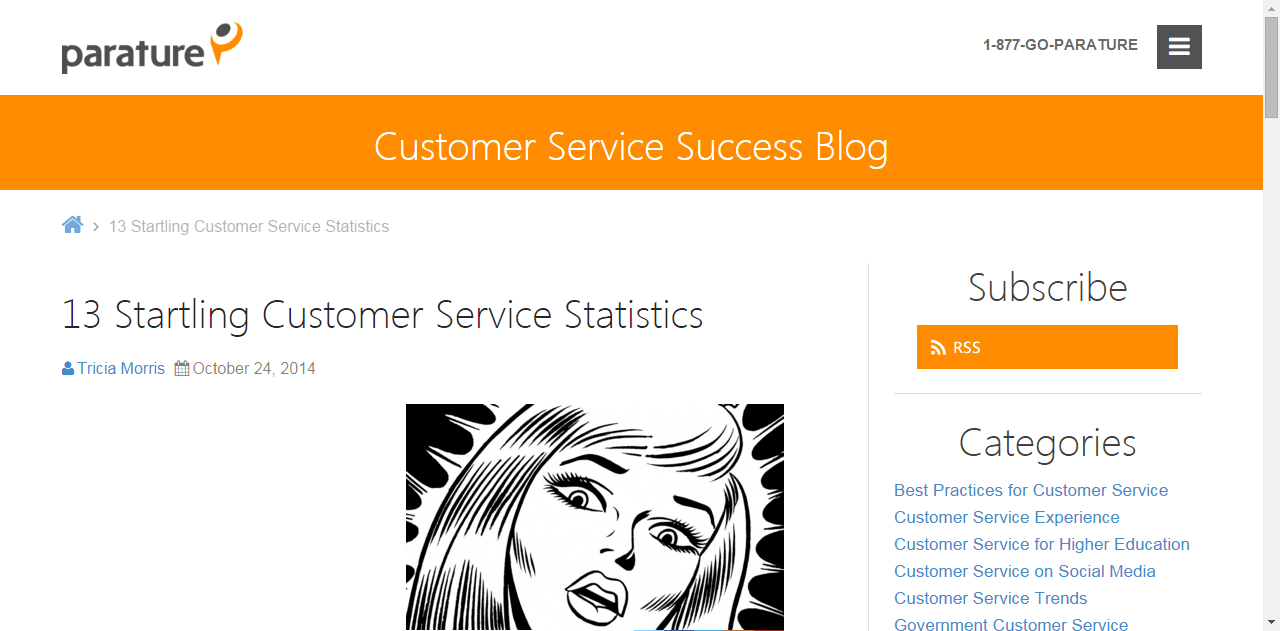 The Parature customer service blog is updated several times a month. In addition to general customer support best practices, the Parature blog often shares staggering stats about customer service. Stats that will both shock and amaze you, and make you think if you're indeed focusing on the right customer support area.
My post pick: 13 Shocking Customer Service Statistics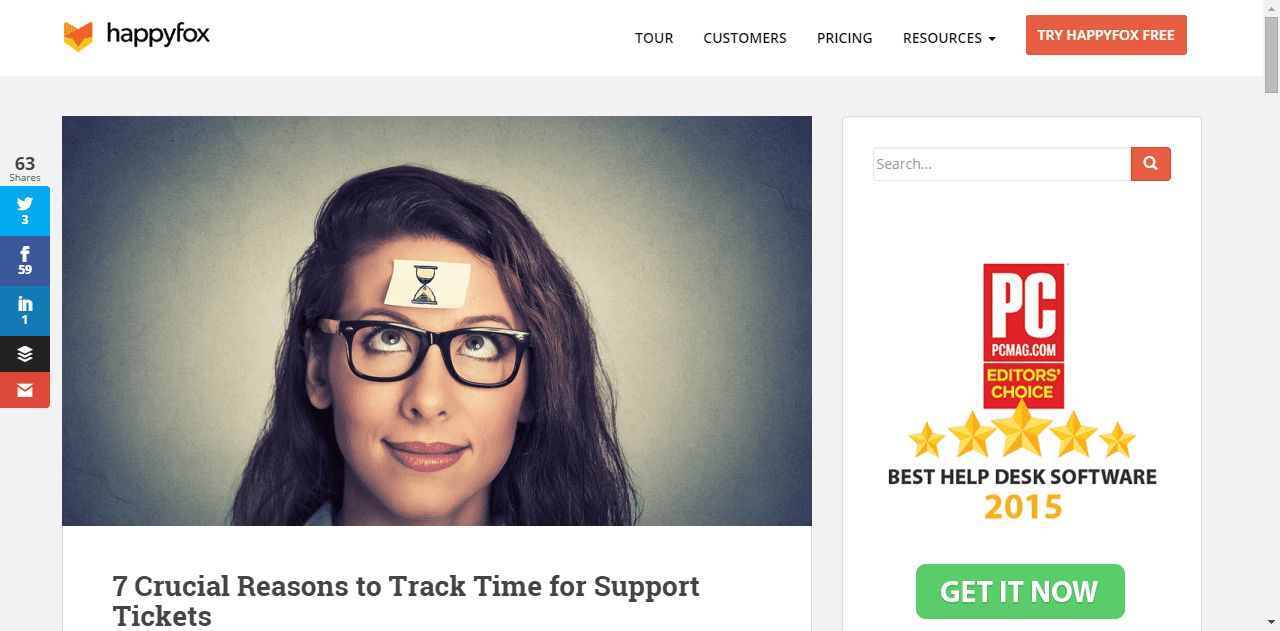 The HappyFox blog gets updated every 2 to 3 days with fresh content about empowering customer support reps, optimizing self-help support channels, managing customer feedback and more. The content has a friendly language and compels you to take action.
My post pick: 7 Crucial Reasons to Track Time for Support Tickets
Your customer support reps handle a lot of tickets each day. If you still don't know how long each of these tickets takes to get resolved, read this post by Tabitha Naylor. She tells you how time tracking tickets can help you see how productive your customer support reps are and how you could help them become more productive.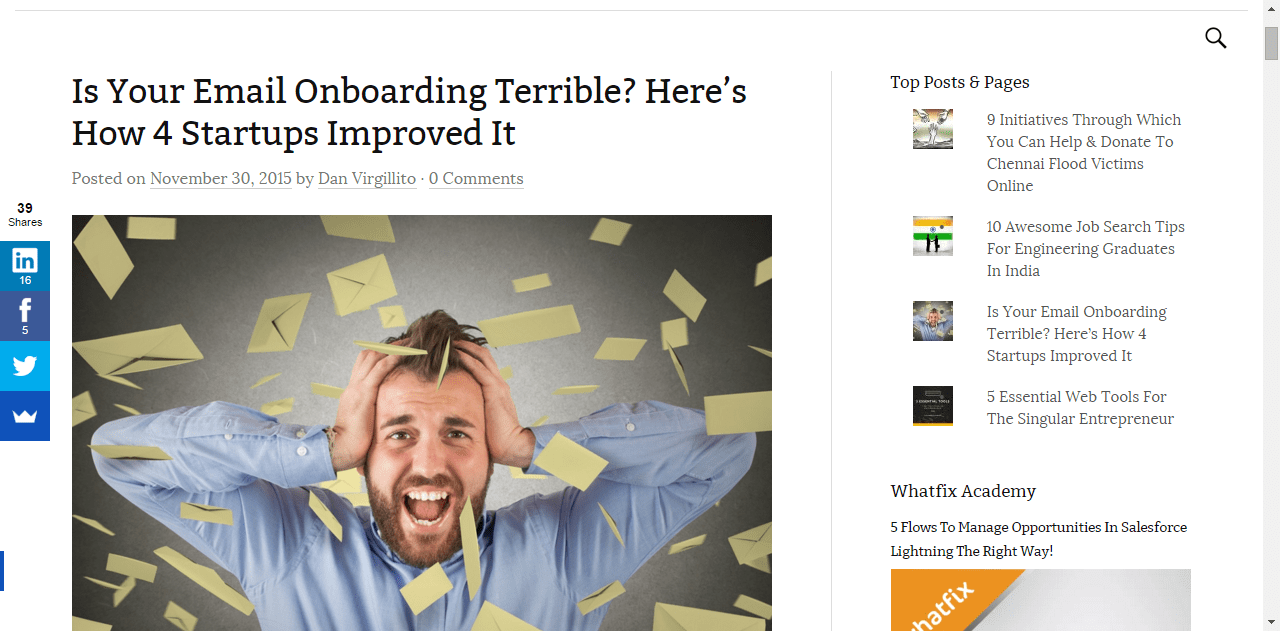 Why, even our WhatFix blog is a great resource for customer support content. We update it regularly with tips about stellar user onboarding and customer care in general. We plan to add a lot more to help you get more leads, customers, and sales. Subscribe to our list to stay updated.
My post pick: Hack: How To Use Customer Success Stories To Grow Your Startup
The best ambassador of your product is a happy customer. And using a customer's success story is a surefire way to get more customers. 71% B2B content marketers use it, and you should too. Read this post to learn a 5-step process to create winning customer success stories for your business.
Wrapping up…
These are just 10 of the most amazing customer care blogs out there. Did your favorite make it to the roundup? If not, do share in the comments!
Read also: 30 Best Customer Support Tools to Delight Customers