There is no escaping the swirl of digital technologies that companies rely on for operational and cost saving efficiencies to drive new business growth. Digital technologies are changing and evolving at lightning speed and disrupting the landscape of work, leaving a wave of conundrums in its wake. Some of the perplexing challenges can be attributed to the current technological era, infamously described as the Fourth Industrial Revolution. Experts have predicted that robotics, artificial intelligence, virtual reality and other digital technologies will change the world in unexpected ways and employees will need to have entirely new skill sets and expand their use of software applications.
Corporate leaders recognize that digital disruption begins with the different technologies and software applications, such as large-scale HCM, CRM and ERP transformation projects that are deeply embedded in a company's DNA. Companies are moving beyond digital transformation that resonated with the previous technological era. Companies are developing strategies involving digital reinvention and redesigning their IT ecosystems to not only manage digital disruption, but to realize the full power of evolving digital technologies. Their strategies also address issues related to training employees on various software applications to develop a digital-ready workforce that can quickly adapt to software changes.
Software fluidity redefines training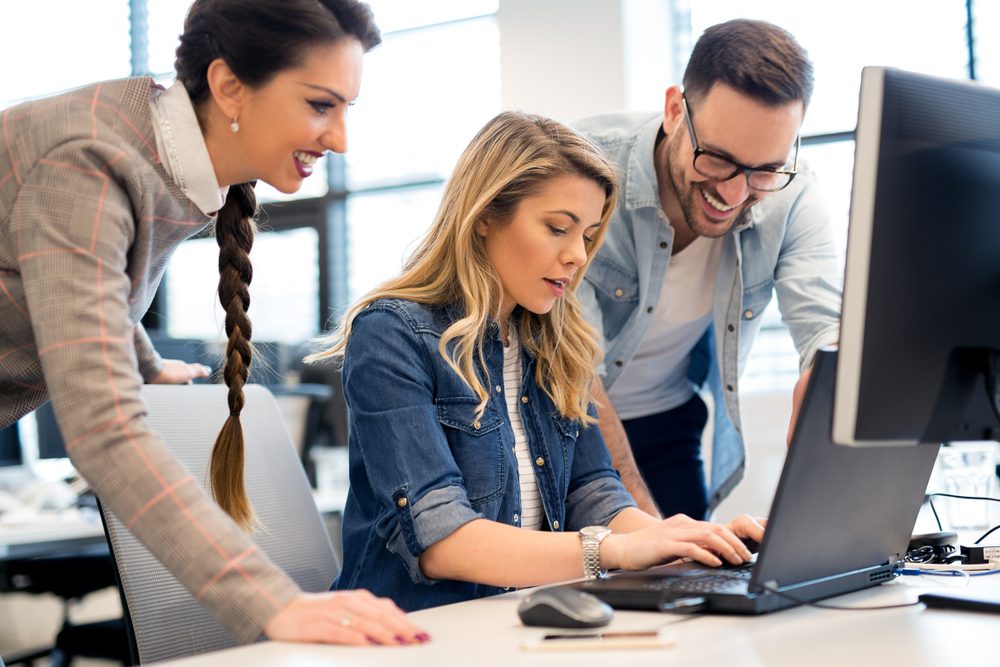 Many companies begin digital transformation with their employees—preparing them for complex software applications with continuous training, often provided in different training formats.
In this digital empowered work environment, most employees must learn how to fluidly use various company-related software applications. A wide range of jobs require deep knowledge and high proficiency using multiple software applications. Previously, employees could master an application as it applies to their job and successfully fulfill the job's requirements. It's not so simple anymore. The change in an application's functionality can happen overnight, requiring must-know-now knowledge for an employee to successfully perform their job. 
This rapid pace of software change requires an alternative training method. Many learning and development (L&D) organizations have created different training methods to teach employees how to use software—from e-learning to instructor-led to virtual reality.
However, the pace of software changes is faster than training departments can keep up. 
Today, employees need a faster, digitally-powered methodology to not just learn how to use complex software, but also how to use applications as it relates to employees' job duties and tasks. All of these factors have led to a new training method—digital adoption. 
Digital adoption: faster, easier learning and expanded application use
Digital adoption is a fairly new term used to describe the necessity and immediateness of understanding the intricacies of using a software application. Digital adoption allows employees to fully understand your company's digital tools and assets, thereby maximizing use of the applications. Digital adoption is often defined as achieving a work environment where digital tools are used in the matter intended and to the maximum extent. 
Companies are embracing digital adoption because it does more than teach the basic functions of a software application. It also shows how the application can be used in the context of employees' jobs. The "aha" moment of digital adoption happens when technology becomes second nature to employees. The value of that kind of employee knowledge is priceless.
Take the digital adoption journey with Whatfix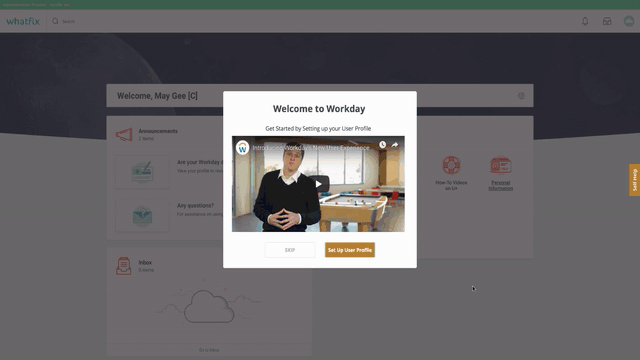 Whatfix is a digital adoption platform (DAP) that allows users to easily and quickly adopt technology. It provides unique digital guidance tools that's contextual, interactive, real-time and autonomous — across enterprise apps. Whatfix's Digital Adoption Platform enhances user efficiency, enterprise productivity and business outcomes.
The journey to digital adoption is accelerated by DAP's powerful features:
Contextual –

Make your content engaging and valuable by deeply personalizing it for a user.

Interactive –

Promote learning by doing, inside the applications. Whatfix content is dynamic, giving users a better way to learn.

Real time –

Adjust content to a user's needs and improve user productivity with the right information, at the right time.

Autonomous –

Whatfix auto executes tasks, leading to productivity gains. Automate empty clicks, data retrieval and data entry.
A disruptive solution challenges digital disruption
Whatfix, by its very nature, is disruptive. It is a Digital Adoption Solution that disrupts application training, learning, and support content by providing real-time digital guidance that leads how users engage with business applications Companies realize additional adoption and productivity gains from this robust platform:
Elevate user experience
Adjust to your users' onboarding needs by using Whatfix to deliver personalized journeys.
Deliver contextual help
Delight your users with Whatfix's real-time, in-app help that's customized to individual roles.
Provide on-the-job learning
Make your training more effective with Whatfix by adding context and relevance to a learner's experience.
The speed of technological innovations and the disruptive nature of new and evolving software and enterprise applications requires a dynamic strategy that can release the full power of digital.  The revolutionary nature of technology begets a revolutionary training approach as indicated by the paradigm shift from training to adoption.
With Whatfix, disruption meets disruption. It's the ideal digital adoption platform to manage and control the disruptive technologies that are changing the workforce. It provides guidance with a deep level of software knowledge so that the current disruptive digital environment can smoothly and easily adapt to never ending software changes. To learn more about digital adoption and how you can achieve the full potential of your software applications, request a demo today.