"You can't see the forest for the trees."
What does this saying have to do with digital transformation in healthcare organizations? More than you'd think. Often, CIOs and champions for digital healthcare initiatives are so focused on the actual technology (trees) that they miss out on the big picture (the forest).
The truth is, technology isn't the greatest challenge you'll face in your digital health transformation efforts. So, don't spend too much time and energy trying to work out the details of a single tree. Take a step back to address these major barriers to digital transformation in healthcare organizations and work toward cultivating a thriving forest.
Challenge in Healthcare Systems: Culture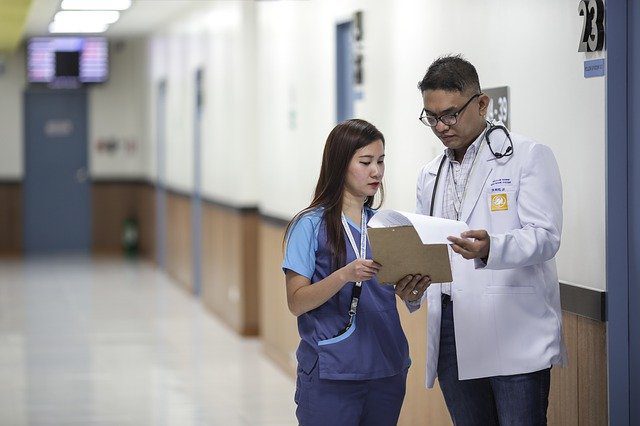 According to a McKinsey survey, culture and mindset is one of the top three digital transformation challenges that the healthcare industry faces today.
Technological advancements are only effective if people actually make use of them, so if you neglect the culture aspect of a transformation, you've already set yourself up to fail. Resistance to change is to be expected — how you present the change to the people affected will determine just how tightly they hold onto the status quo.
Keep in mind that digital health initiatives impact the patient experience as well as how your internal team functions. In healthcare, that means providing quality patient care and addressing the needs of medical professionals, and a variety of stakeholders across departments.
Instead of simply announcing initiatives, justify them. Let's say you plan to move to a new online appointment booking system for outpatient surgeries. You've done your research, and you know why this change makes sense, but what about the employees who do the scheduling? What about the patients who will book appointments? They have a system that, in their minds, works well enough. It's up to you to change their minds.
In this case, you'd need to appeal to two groups. For employees, the online system may save them from spending an hour checking voicemails each morning. For patients, the benefit is faster scheduling and no more playing phone tag with the hospital.
Effective digital transformation strategies put as much emphasis on the human element as technological aspects.
Key Takeaway: Put Humans First
While technological advancements plays an important role in advances in healthcare industry, it's important to take a people-first approach to digital transformation.
For example, German hospital CIO Norman Lüttgerding advocates for "less technology and more humanity" in his hospital. Lüttgerding believes that every IT change must benefit healthcare providers and improve the quality of patient care. Digitization should make work and life easier, not more complicated.
Providence Health's Chief Digital Strategy Officer Sara Vaezy also focused on people's needs when adapting services during the COVID-19 crisis. As in-office appointments shifted to virtual checkups, Vaezy's team worked to reconfigure their chatbot, Grace. The chatbot not only answers FAQs about the virus, but it also provides an appropriate level of patient care (virtual or in-office visits) based on their answers to a series of questions.
Instead of pushing technological stuff onto people, Lüttgerding and Vaezy catered the technology to the people it serves.
Challenge in Healthcare Systems: Government Regulations
The McKinsey research shows that governments often promote transformation initiatives in healthcare industry to digitize health records, encouraging the use of mobile apps and more. For example, Pakistan's National Database and Registration Authority (NADRA) maintains e-health cards and electronic health records for citizens. India's government took it a step further by rolling out biometric identification to reduce health insurance fraud.
Governments also determine what technology is classified as a medical device. Throughout Europe, the European Medical Device Regulation governs medical devices, while the Food and Drug Administration (FDA) regulates medical devices in the United States.
Key Takeaway: Assess Digital Solutions Through a Government Lens
Before introducing any digital healthcare tools, software, or programs, CIOs should determine if the technology is subject to government regulations.
Telehealth, virtual appointments, and messaging systems have become increasingly popular due to COVID-19. But medical professionals can't rely on typical tools for remote teams, like Zoom or Slack. In the U.S., all healthcare communication must adhere to HIPAA regulations, so every instant message and video call has to be completely private and secure.
It's also important to verify if any software you implement is considered Software as a Medical Device. The last thing you want is to spend months on a digital transformation project only to find out that you're in violation of a government regulation.
Challenge in Healthcare Systems: User Adoption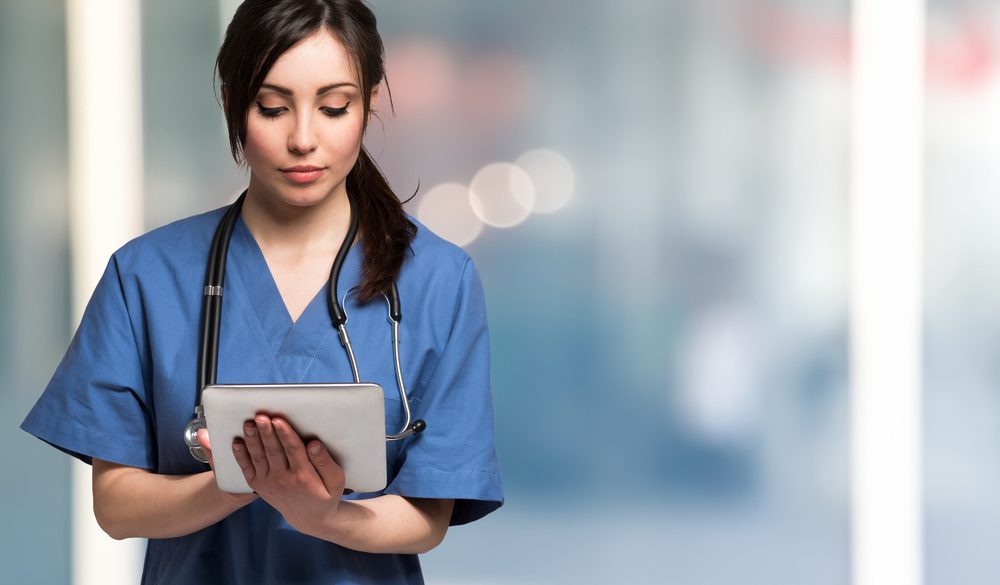 In the healthcare industry, digital isn't the biggest problem — it's getting people comfortable to opt for it. If medical professionals and patients cannot use the digital technologies safely and effectively, digital transformation grinds to a halt.
Take electronic medical records, for instance. The technologies needed to digitize and securely store a patient's health record have been around for some time. And yet, while businesses in every industry embrace cloud migration, the Electronic Medical Record Adoption model shows the U.S. healthcare system has only 35% adoption, and Europe has merely 3%. The technology works, so why is no one using it?
The culprit could be what McKinsey calls "lack of enterprise-wide collaboration." To move to a digital record system, all end-users — healthcare professionals, patients, stakeholders, and employees across departments — have to understand and embrace the technology. If the healthcare professionals use electronic medical records, but the receptionist hands the patient a paper file, there's a disconnect.
Healthcare business often suffers low user adoption rates because people get frustrated with new tools and revert to legacy solutions like paper files. The obstacle is rarely the digitalization itself — it's the way it's introduced to the people who have to work with it.
Key Takeaway: Make User Adoption a Priority
Getting people on board with a new tool or process depends on how easy (or difficult) it is for people to transform the way they work. People want to take the path of least resistance — and CIOs need to head up the effort to pave the way.
Embracing self-paced learning techniques is a great way to promote healthcare digital transformations. When you give people a chance to learn at their own speed, you avoid overwhelming them with too much information at once.
Use a Digital Adoption Platform (DAP) to provide on-demand microlearning opportunities. DAPs allow you to replace dense manuals that no one reads with bite-sized trainings right within the application. Plus, the platform can track metrics, such as login rates, frequently accessed guides, and more.
Be sure to make feedback gathering a part of your digital transformation roadmap as well. Cardinal Health, for example, solicited feedback from customers through a survey. After using Whatfix's DAP to provide self-help options for customers on their website, Cardinal Health's survey revealed that 45% of respondents rated self-help options as above average or excellent.
Anonymous surveys, weekly meetings, and one-on-one conversations with the people the transformation affects ensure you are continuously improving your strategy.
Use Whatfix to Drive Digital Transformation in Healthcare Industry
Don't get so stuck focusing on the tiny details that you never move your digital transformation strategy forward. With our help, you can get everyone, from medical professionals to patients, on board with your digital health initiatives. Sign up for a demo to see how you can leverage our digital adoption platform to change the way you work for the better.