This is just a quick post to update you on the latest things that we have been doing lately.
After last month's release of Whatfix video embed in tooltips and on-premise export API, this month, we have pushed few small, but hopefully very helpful features.
Let's have a closer look at them in detail.
1. Highlight an element with our Blinker Beacon
How do you notify your users when you launch a new feature or put up a new promotion on your website? Newsletters are seldom the default choice. What if we tell you we've built a better way to make your web elements noticeable?
Our Blinker Beacon can be embedded in any web page and it'll help you drive your user's attention to the required element.
Here's how it looks. See the beacon on the HTML element "NEW" on the image below.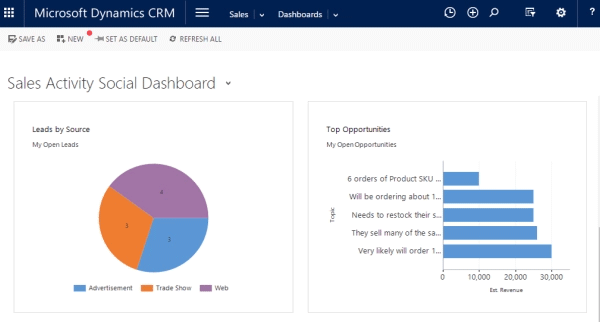 How is it useful?
The Beacon can be used used to trigger a Whatfix real-time interactive guide, on click.
It's quite useful when you have a feature releases or promotions on your platform. With the continuous blinking action of the beacon, it is immediately noticeable and captures the user's attention.
For more information on implementing the Blinker Beacon, click here.
2. Personalize Whatfix widgets with New Custom Fonts
With this new update, the appearance of the text in Whatfix widgets can be easily customized with custom fonts.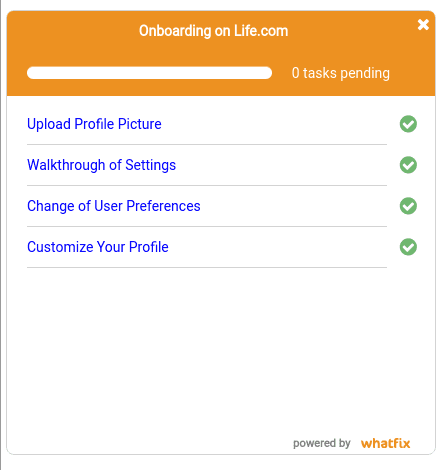 How is it useful?
With this update, you can modify the appearance of Whatfix widgets, namely Self-help, Task list, Article and Slideshow to match and merge with that of your web page design.
The customized fonts give you the freedom and flexibility needed to stand apart from the crowd. It will also help you to keep the consistency in fonts across all your platforms.
Want to know how you can change it? Read the documentation, here.
3. Easily control Task List Widget behavior after completion
The Task list widget is an essential tool that will streamline onboarding & training for users on your web application. It is configured to have a list of Whatfix interactive guides as tasks.
Our latest update includes a function to Callback after Task List completion, that can be used to control the follow-up action for the user, once the task in the Task list is completed.
How is it useful?
With this, you can decide whether to do away with the Task List after completion of all the tasks. Or, launch another widget sequentially.
Say for eg, you can configure Whatfix widgets in such a way that, once the tasks in the Task List is complete, the self-help widget is displayed.
4. Launch the onboarding pop-up for new users
The launch pop-up is used for Onboarding a new user to your platform. With this pop-up, you can give the user the option to start the onboarding tour.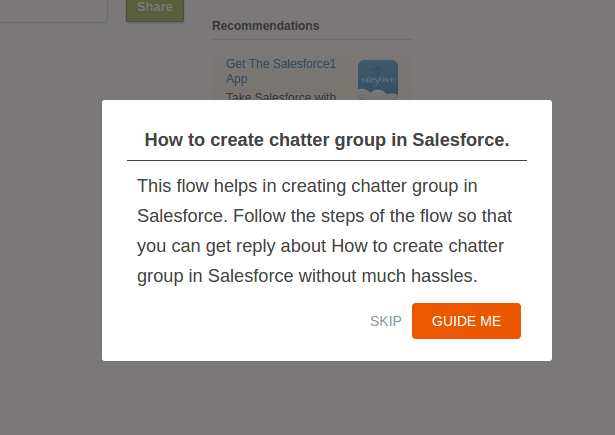 After enabling, this pop-up will be shown to your user as they login to your platform. The users can then choose between the options "Guide Me" – for Whatfix interactive guidance on your platform or "Skip" – to skip the guide.
How is it useful?
This pop-up is useful to guide new users within your platform. The suggestion to guide the user, would quickly grab their attention and help them through with an interactive tour on the platform.
For more information on the script for the onboarding pop-up, click here.
5. Support for Multiple Tags
With our multiple tags support, you will be able to filter the guides on the basis of combinations of tags.  
For eg, If you want to segment the Whatfix guides on the basis of user roles and sections of the website, then you can have different tags to categorize them.
If User Admin or Moderator is the tag for the user role, then you could have tags like Dashboard, Home, Help, etc as website sections.
The filtering could be done on the basis of:
"Admin and Dashboard"
"Admin and Home"
"Moderator and Home"
"Moderator and Dashboard"
How is it useful?
This feature is useful when you have multiple filter criteria to show different guides to different users.
6. Multilingual support for 17 more languages
We've added 17 more languages in our roster of Multilingual support. These include largely spoken ones like Korean, Vietnamese, Thai, Croatian, and Ukrainian.
To see the list of all Whatfix supported languages, click here.
---
Have any Whatfix features in mind that could be useful to you and your team? Tell us in the comments.
Do you have any queries regarding any of our features? if yes, then please reach out to [email protected]