As reported by Forbes, 75% of respondents to a 2010 survey found that employee training hardly contributed in improving employee performance.
On the other hand, organizations spend more than $1,200 per employee on training and development as per Association for Talent Development's 2014 State of the Industry Report.
When a hefty sum of money, time and effort is put into training employees, and they don't find it useful, the invested resources are getting compromised. The only way out -improve your existing training process.
Employee churn is another factor that needs immediate attention. A large amount of money is invested by companies in training employees. But, the employees departing right after availing the initial training affects the ROI. If the training process itself is somehow able to engage the employees and highlight their future prospects with the company, their retention would increase.
Here, employee training could be either training your existing employees on new softwares. Or, getting your new joinees acquainted with the softwares or technologies your organisation is already using.
One way of revamping the existing training process is to make it interactive.
Interactive employee training would increase employee engagement and interaction, helping them to create value out of the training provided.
Interactive employee training? Sounds good! But what is it?
It's a guided step-by-step approach in which training is provided using interactive walkthroughs. In-app interactive walkthroughs help users navigate seamlessly through the right places in a website or a web-app. They appear as tooltips or balloon tips and highlight particular elements on the web-apps, that prompt the user to take an action.
While learning through a video or a smart class, you first learn a concept and then implement it. So, if you come across a difficulty while working on it, it can't be resolved right away. This problem is rectified by using an interactive walkthrough. Because, it handholds the user in performing the task at hand.
In an interactive walkthrough, the user is directed through an ideal training funnel. Instruction to navigate through the web app is shown as a tooltip, which guides the user in a step-by-step manner, till the task at hand is complete.
For example, you are providing interactive employee training on Salesforce. So, you compile all the available help topics. Each help topic is a 'How-to' question in itself. Now, one of your employees wants to perform the task of adding multiple users to the Salesforce account. So, in the help section, he clicks on the option of "How to add multiple users to your Salesforce account,?". By doing this, an interactive walkthrough begins. This walkthrough guides the user on each and every step to be performed, in the correct sequence to add multiple users to the Salesforce account.
The GIF below demonstrates everything stated above.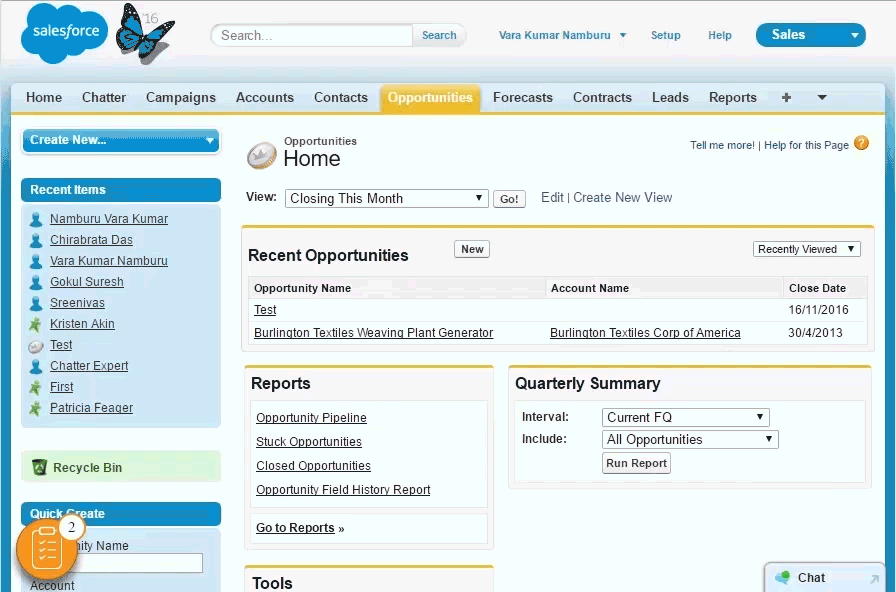 The interactive walkthrough displayed in the above GIF is created using Whatfix. These walkthroughs provide contextual help right inside the application itself. They can be customized as per the need and can also be integrated with your existing LMS.
What are the added advantages of using Interactive Employee Training?
Although this may seem to be a lucrative addition to your employee training methods, why must you use it? How does it matter if a conventional training process is used or an interactive one? Well, there are multiple reasons to back our assertion and a lot many additional advantages that follow interactive employee training.
1. Brings measurable value for the invested time and effort:
A lot of money, time and efforts are involved in employee training. So, there has to be a way to measure the effectiveness of a training program. Larger organizations usually follow the Kirkpatrick's Four-Level Training Evaluation Model to do so.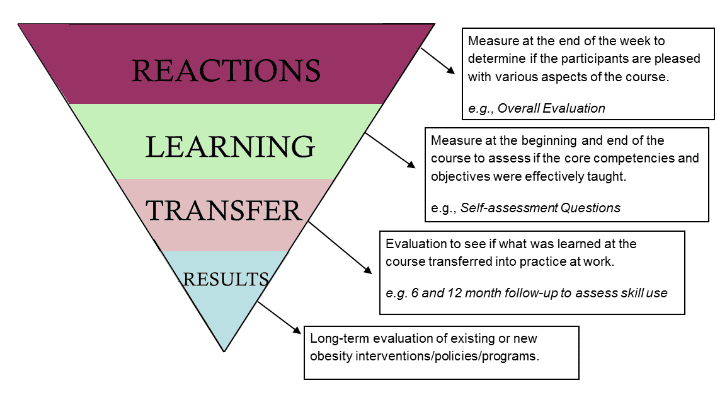 As shown in the diagram, the first step to carry out in evaluating the training is measuring 'employee reaction' to it. While, the penultimate step involves evaluation of 'employee behavior'.
When interactive employee training is carried out using walkthroughs, the employee reaction comes out to be more positive. This happens because employees are able to save time by understanding and implementing things both at the same time. The employee behavior changes tremendously as well, as the knowledge acquired is put into practice right away. In this way, the effectiveness of the entire training process increases as per the Kirkpatrick's Training Evaluation Model.
2. Interactive tools make training less of a hassle
Interactive walkthroughs are free from human errors like 'missed time' and 'non-billable hours'. When the entire world is moving towards digitization, enhancing your training process with a tool that can be customized as per employee requirements is a better idea.
3. Helps in building employee loyalty and employee retention
Employee training provides opportunities for career development and personal growth. When emphasis is laid on ensuring a better quality of employee training, it helps in retaining employees and building their loyalty and trust in the organisation.
The infographic below explains how interactive training tools fit into the employee's definition of an ideal training.


4. Makes training accessible anytime, anywhere:
Every employee of yours has a certain time-frame during the day where he/she is generally the most productive. The any-time availability of an interactive tool allows your employees to avail the training at their own pace and make the best use of the productive hours. The tool also stays within the organization and can be reused as many times as need be. Be it to learn how to carry out a new task or to revise a previously learned concept.
Summing it up…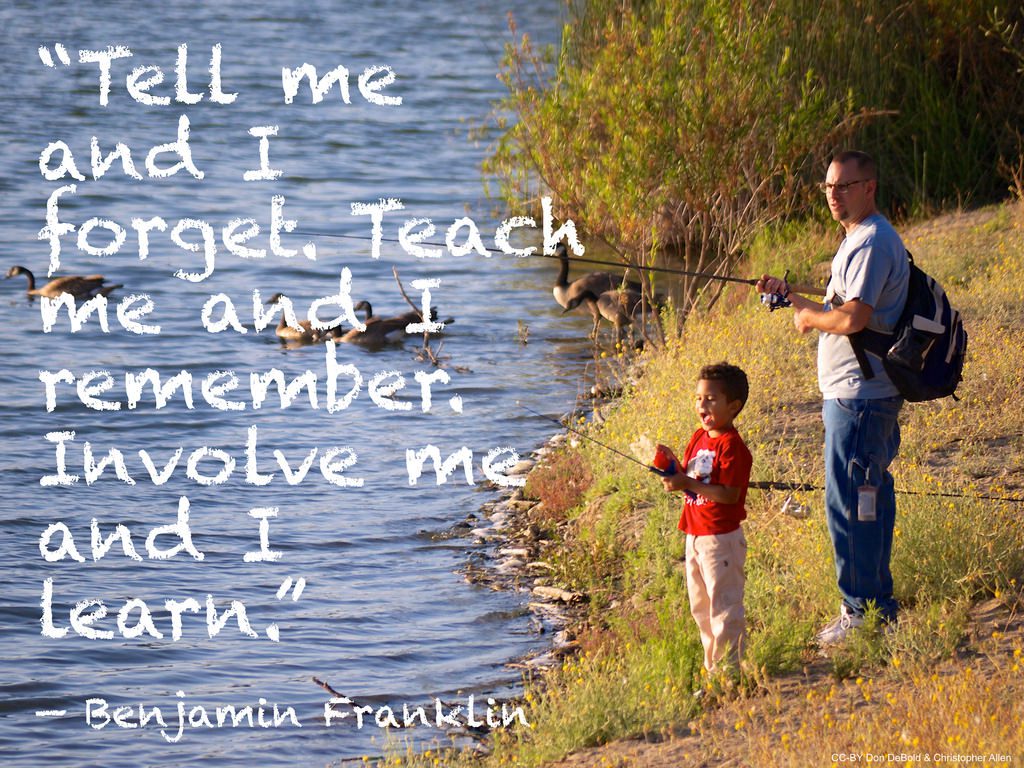 This mantra works even in the corporate world. Generally, a lot of emphases is given to teaching students through interactive assignments, educational games etc. But, not the same kind of interactiveness and employee participation is ensured during employee training.
When your company spends a fortune on recruiting the best talents in the industry, a little more spend on improving the quality of training can work wonders. An enhanced training process coupled with interactive tools can help you get your work done in lesser time with highly productive employees.
For more articles and insights on interactive walkthroughs, subscribe to our blog.