Just like accounts, contacts, cases and leads, opportunity is another tab on your Salesforce dashboard that plays a hugely important role. Opportunities in Salesforce are basically where you map your prospective leads and manage all the deal details. In simple words, it is where you collect information about your prospective customers, the cost, quantity and revenue associated with that deal, expected date and forecast the outcome of the sales process on its basis.
Switched from Salesforce Classic? Learn To Manage Opportunities In Salesforce Lightning
Once you understand Salesforce opportunities, you will easily be able to manage all the leads in your pipeline and also create quotes based on the information collected. So this week, our Whatfix Salesforce 101 is dedicated to get you streamlined on how to use opportunities in Salesforce.
We recommend clicking on the See Live button on the Whatfix flows below -> installing our extension -> to view live walkthroughs within your Salesforce CRM. Here's how it's done.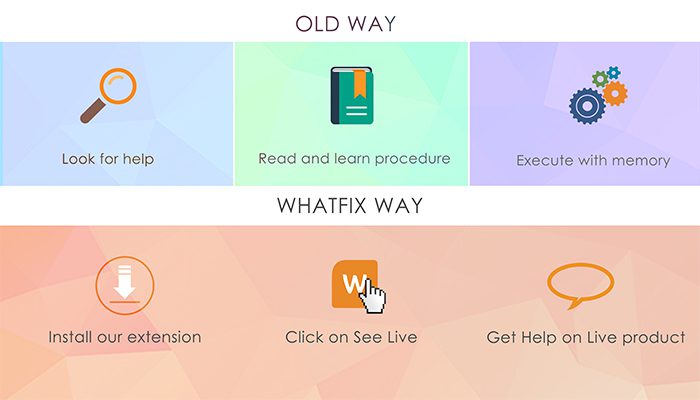 Now, let's get on with Salesforce Opportunities with these Whatfix flows.
A Picklist is Salesforce's drop down menu which has prepopulated values for different fields. This flow will show you how you can add a custom picklist field in your opportunities tab, which will help you correctly identify closed/lost opportunity in your sales process. The same flow can also be used in the case of creating a product interest opportunity and similar opportunities in Salesforce.

Your default opportunity fields can be edited depending on your field level security and page layout. Editing them according to your preference will help you add and filter fields that is useful to you and your co-workers on your Salesforce. The flow below will guide you through editing the standard opportunity fields.

Custom list views will help you access different objects associated with your Salesforce opportunities in the same screen. By creating such list views, you will be able to directly jump to the related fields while working on an opportunity.

Close date is a standard date field in Salesforce that can be used to simplify the format of dates for presentations and reports. Once you have created the close date custom field in your Salesforce, you will have to enter a relevant formula that displays the derived year and month text string for that opportunity's closing date. This step by step guide will help you in performing this task properly.

The week number for the opportunity can also be calculated using the standard close date field. This flow is similar to the one before but needs a different formula return type and syntax for correct execution.

Validation rules are few lines of code/syntax that you can add to your Salesforce opportunities to verify that the data entered meets the specified standards. The rule can be a syntax, a formula or an expression that returns a value. This flow will show you how to add a validation rule to the opportunities in your Salesforce.

To learn more on Salesforce you can check out our previous guides:
Subscribe to our weekly newsletter for more updates on Salesforce.
Planning to switch from Salesforce Classic? Check out training series on Salesforce Lightning.