After leading a successful company for several years, Michael finally left his role as CEO of Thomas Nelson in April 2011.
But he didn't leave to go into oblivion.
Instead, he wanted to build his own business…his platform, as he calls it.
The only thing is, he thought he could get by without a virtual team.
Being a writer, Michael used a lot of content to grow his blog so much that his traffic spiked and he started getting twice as much comments than before.
That's when emails started pouring in his inbox in droves. And as a public speaker, he also needed time to book his own travel and to actually go on those trips.
At this point, most entrepreneurs buckle up and try to do it all, only to end up ill.
But not Michael. After some thought, he decided to get a part-time assistant. To him, this was a terrific idea.
So, he created a job description, sent it out and received a few applications. That's when reality dawned on him.
He started to ask himself questions like:
– Where would I put them, since I work out of my house?
– Would I have to supply my assistant with a computer? A cell phone? Other equipment?
– Did I want to pay payroll taxes and keep up with the paperwork?
When he decided to switch gears and build a virtual team instead, he posted on Twitter about what he wanted.
The result?
With his virtual team handling tasks properly, Michael has been able to grow his business to be one of the best in the industry.



Image via Michael Hyatt
While this may look rosy and something you also desire for your business, it could not have been possible without adequate training.
Why?
Because no one is a mind reader.
People struggle when working with virtual teams because they don't provide all the adequate training involved.
The managers assume that their new team should automatically know what to do. After all, they know the job descriptions.
Unfortunately, that is never the case.
Such was the case with Stephan Spencer who hired a virtual assistant from an India-based virtual assistant firm Get Friday and fired him almost immediately.
Why?
Stephan expected his newly hired VA, Nitin, to get it right the first time without guiding him on what to do.
But Nitin came short of Stephan's expectations, so he fired him.



Image via Stephan Spencer
In his article on Entrepreneur, Eric Siu, CEO of Single Grain, stated that one of the pitfalls entrepreneurs encounter is not committing enough time to training their assistants.
"Keep in mind that, while most VAs are skilled administrative professionals, they aren't mind-readers. They can't take one look at the business systems you've spent years shoehorning together and instantly intuit what needs to happen."
So what should you do instead?
Develop Your Remote Employees with Effective Training
In a 2012 study on the State of Personal Outsourcing by Nick Loper, 150 businesses were surveyed and it was realized that 28% of them wanted to build virtual teams while the idea didn't look so fascinating to the other 72%.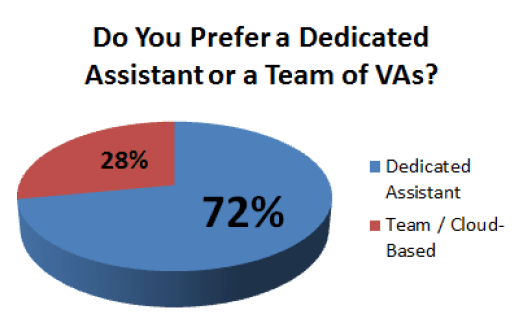 Image via Virtual Assistant
But regardless of the cost, or the size of your team, what determines how well they fit into your business depends on how informed they are.
With effective and detailed training, you can transform even the least engaged remote team member into a superhero for your startup.
There are different ways to train your remote employees for maximum performance. However, a lot of startups, in the name of creating training, make things even more complex.
According to Liraz Margalit Ph.D. on Psychology Today, videos are processed by the brain 60,000 times faster than text. Not taking this fact into consideration, startups would create several pages of training material, and then dump them into the inboxes of their team members to go through, understand and implement.
An infographic by Ragan Communications also shows that people retain 80% of what they see and only 20% of what they read.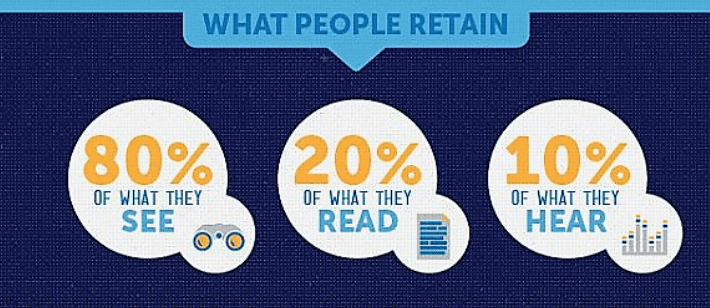 Image via Ragan.com
However, research by Tubemogul shows that attention span wanes with the length of a video.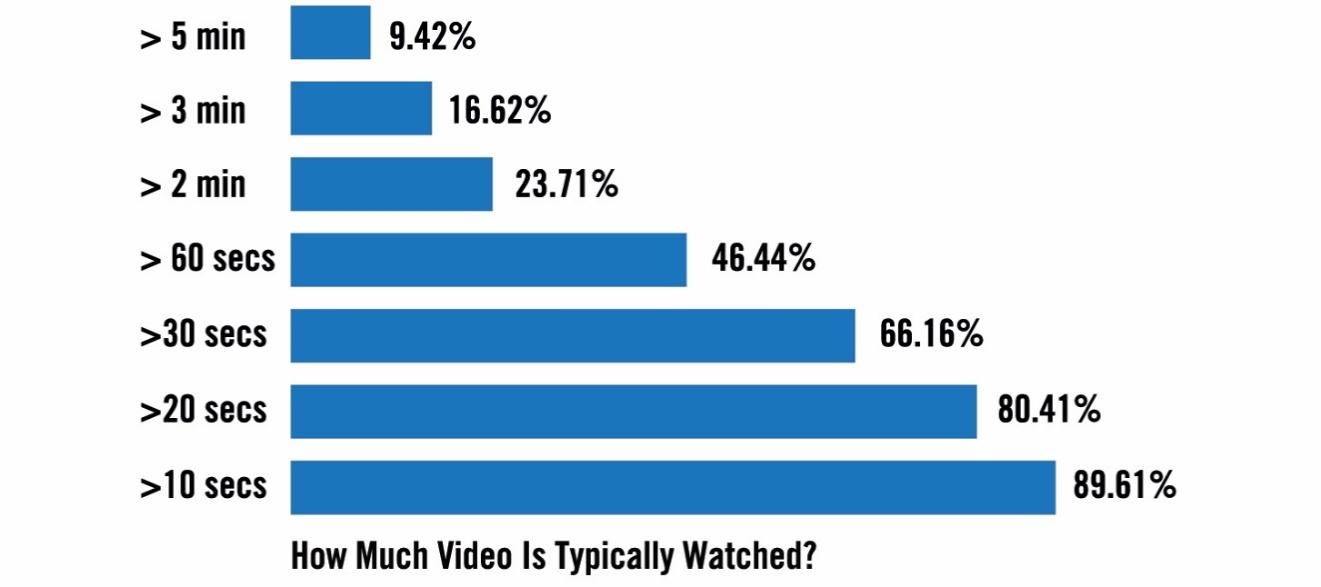 Image via The Video Effect
Now imagine watching a training video for 2 hours.
Taking all this into account, what then is the best way to train your remote team for maximum performance?
Hold Their Hands through the Process
Learning new technology can be a steep learning curve for some people. It's like teaching a toddler how to hold the pencil to write for the first time.
You could do this in two ways:
– Tell the toddler to "hold the pencil and write".
Or
– Stay by the toddler and guide her/him as she/he does it.
Which way do you think is more effective?
Taking a cue from this, the last thing you want to do is stand in front of your virtual team and say, "Use this software like this".
Instead, guide them through the process using the same hand holding effect.
Is this possible? Yes.
We learn faster when we're shown how to do something than when they're just told.
Instead of just using text or screenshots of specific pages, as is the norm with most websites in their knowledge base, do a live presentation of yourself using the product or service in such a way that your team would easily grasp.
In order to show service users how to use the Brainstorms feature in MyBlogU, Ann Smarty was able to create a digital walkthrough, from start to finish and how this can be done.
With a flow tool, called Whatfix, all she had to do was record specific steps in the software and attach specific instructions to each step.
A conventional way to do this would be to take screenshots of each step, import into a text editing application like Microsoft Word and use drawing tools to highlight specific steps and make it more visual.
To leverage on the time needed to do all that (which can be a lot of time), Ann was able to make the process a lot more automated using flows.



Image via Whatfix
By using the same method, your remote team can either view a slideshow on how to carry out specific tasks, or do a training on a live product itself which happens to be even more effective.
How Can This Type of Training help your startup?
Adequate training is very important so that teams can individually reach their goals with little to no supervision. Here are 4 ways training on a live product can help equip your startup.
1. You'll build a Team and Achieve More
You only have robots and not a remote team until you train them into one.
Imagine a new manager at a soccer club who dishes out instructions in text, voice or video format and doesn't come on the ground to meet with them. He's definitely going to have players interpreting his intentions differently on the pitch. It's a no-brainer that teamwork will be non-existent and losing is almost inevitable.
If you fail to show up via live training on a product to your VAs, they'll simply read your manuals, watch your videos at different times and have a varied understanding.
Likely result?
There will be a lack of clear understanding and little to no teamwork.
Meet your team on the pitch and "pitch your ideas" to them live. That way everyone gets the training and understands better. And with this training, you don't assume the difficulties employees may encounter with the product, you know for sure. Then you may address them and only then you can say you have a competent remote team.
2. You'll improve Your Onboarding Experience
In offline businesses, new employees are usually given a tour around the company as a part of their orientation. This is effective as it both makes the new employee aware of the ecosystem and also fosters relationships with others on the team.
You could do the same for your remote team.
Being that it's a virtual environment, make your remote team feel like part of the family by giving them a live tour of your website. Provide the same experience for how they can reach out to you and other team members.
While this doesn't directly lead to the productivity of the team members on specific tasks, it increases the internal bond and makes them relate to you as human and not a robot who gives orders.
3. You'll Reduce Time Spent on Training and Documentation
Interactive guides have been proven to be the best way to impart learning. In the training industry, interactive learning systems, which involve teaching students using different methods and being able to receive instant feedback, have helped grow revenue in the industry.



Image via Digital Commerce
In order to improve systems and processes, it's important for startups to document these things early on as this would prevent a ton of headaches as they grow. However, documentation should not be the job of the manager alone.
Team members are the ones who do the brunt work. There's nothing stopping a team member from doing the same for others.
In his article on Entrepreneur, Andrew Cohen, founder of Brainscape, an interactive study software, advice that managers should also help their teams to delegate their own work. Being that breaking up a job into trainable tasks can be very difficult, managers can come in here to show team members how this is done.
As he stated,
"Consistently abstracting and delegating roles is the means by which small companies grow into large ones, and by which junior employees evolve into seasoned executives."
4. You'll Improve Your Team's Productivity
One of the greatest challenges companies face is hiring the right employee for the right role.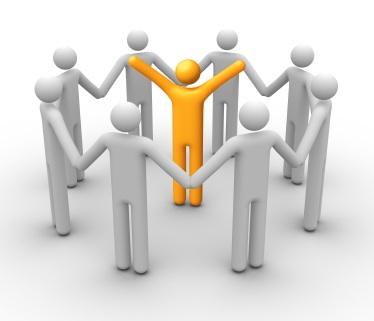 Image via Rich Management
According to a survey of Chief financial officers by Robert Half International, 39% said bad hires cost their firms productivity, and 11% said a bad hire resulted in fewer sales. They also said that supervisors spend 17% of their time, which is about one day per week, managing poorly performing employees.
You'll be getting more work done if you assign the right work to the right person.
But you may not immediately know the strengths and weaknesses of your team members via a conventional training manual or video.
The risk of low productivity is high as there is the tendency of assigning a task to a team member having difficulty with it. And that will have an adverse effect on productivity.
But with training on a live product, it's easy for you to know who successfully went through all the steps and who didn't. This will help you better evaluate your team members and then delegate tasks based on their strengths for improved productivity.
Final Thoughts
It's very easy to assume that a team member knows what to do. But as the saying goes, "Assumption is life's lowest level of knowledge". The last thing you want to do is leave the results in your business to chance.
By providing training on a live product, you give your team members a better chance at filling their new job role fast and easy. Offline employees receive a ton of orientation and training when entering newly into a company. Your remote team shouldn't be any different.