When the pandemic set in sometime in early 2020, we saw a drift towards remote work where tens of millions of workers around the world had to quit the office and work from home.
As the pandemic winds down, employers are calling for a return to the office. Judging by the data, remote workers are:
more productive,

more engaged

enjoy a better work-life balance, and

are willing to take a cut in pay to work virtually.
On the other hand, in-office workers have the benefit of serendipity and can communicate better in person.
Which one should you opt for? Instead of making it a 'this or that" conversation, what if there was a middle way between working remotely and requiring that employees come into a physical office?
Hybrid work offers the benefits of working remotely without shutting down the office completely.
Hybrid is a flexible work model where employees split their time between working remotely and coming into the office. Hybrid work aims to achieve two main goals:
Give employees enough autonomy to work wherever they want to

Maintain the serendipity of the physical office environment
Hybrid work offers flexibility without eliminating all the benefits the physical office offers. Yes, there are challenges, but before we can explore those, we need to look at the major differences between working in-office, remotely, and hybrid.
Traditionally, employees were required to come into a physical office five or six days a week.
On the office floor, you get a desk or an office. Come to think of it, it's easier to walk over to a desk for a quick chat than it is to prepare for a video conference, do your hair, prepare a brief, etc.
Working in an office environment reduces friction and improves face-to-face communication and helps employees create better boundaries between work and life.
But working in an office also comes with regular distractions, a loss of privacy (especially if you have open-plan offices), and increases stress and anxiety.
Working remotely means employees can work from home, the coffee shop, or wherever in the world they're located.
Remote teams communicate using video conferencing (Zoom, MS Teams, Webex), chat applications (Slack, Rocket), asynchronous video (Loom), and detailed wikis and knowledge bases (Notion, Google docs, Slite, etc.).
Working remotely improves productivity and engagement, helps employees attain better work-life balance, creates a wider pool of potential employees since you can hire globally, and removes the need to commute to a physical office.
While working remotely offers a wide range of benefits, it can also go the other way: employees may have to tackle more distractions at home, or they may struggle with the increased pace of meetings.
In the end, everything can't be reduced to a video conference and teams may struggle to work as efficiently as before.
Hybrid work is a middle ground between working in a traditional office and working remotely. In its most basic sense, employees can spend a few days working remotely and check into the office a minimum number of days per week.
5 Top Hybrid Work Challenges
A hybrid work environment offers a balance between working remotely and checking into a physical office.
As a result, companies can leverage the benefits both models (i.e. maintaining a physical office and switching to remote work) offer.
At the same time, you have to tackle the problems associated with working in a physical office and working remotely.
These include communicating effectively, coordinating projects, teambuilding, maintaining performance, and building an office culture that works for everyone.
1. Inconsistent communication
Traditional teams based in an office depend on 1:1 discussions to figure out how to manage projects, etc. Remote teams use video and chat instead and finally, hybrid teams are stuck in the middle and it can be tough trying to find balance.
For instance, a team might need to have an urgent meeting but then realize a bunch of their staff are working remotely.
Sure, you could always inform them ahead and schedule a call whenever it works for everyone.
So, how do you figure out when it works for everyone? Again, you need to manually check up with each member of your hybrid team to figure out how to best reach them for each meeting you'll be holding.
Hybrid teams will alway have friction with choosing communication channels, figuring out when works best, and keeping everything up to date.
Because of the lapses we mentioned above, it won't take long before little conversations and decisions are made here and there on the team without informing a few members.
Initially, it might kick off innocently enough but if you don't tackle it proactively, a situation develops where employees are never sure of where they're standing and if anything has changed since the last meeting they attended.
3. Virtual relationship-building
Building healthy personal relationships with their peers helps employees work faster, cut through bureaucracy, mentor new hires, and create a friendlier work culture.
But once employees are split between working onsite and working remotely, it can be harder engaging workers and letting relationships form naturally without any nudge from the higher ups.
Proximity bias is the idea that employees who work from the office will be perceived as more hardworking and committed, and as a result, will have more chances to advance in their careers. On the other hand, remote workers are more or less out of sight and out of mind.
Already, we have executives like Citadel's CEO implying that, "it's incredibly difficult to have the managerial experiences and interpersonal experiences that you need to have to take your career forward in a work-remotely environment," and that, "if you are early in your career, you are making a grave mistake not being back at work."
Even if employees have the option of working remotely, they may be reluctant to take you up on it (or continue working with your organization at all) if there are subtle indicators that onsite employees are favored over their counterparts working remotely.
5. Establishing and maintaining office culture
Upon making the transition to hybrid working, you might be faced with niche scenarios you never factored into your culture guidelines.
In order to maintain a cohesive team, leaders need to take the initiative and map out how things are supposed to work in a hybrid setting, otherwise your company culture might take a hit.
6 Tips for Overcoming Hybrid Work Challenges
Switching to hybrid doesn't have to be a minefield, if you stick to a plan. To navigate a hybrid work model, you need to set clear goals, engage your team, make a controlled launch, and always circle back to assess how your hybrid strategy is working out.
Before switching to a hybrid model, carefully map out how your internal process will operate before making the switch.
Begin by asking questions such as:
How do we split between onsite & remote work?

Are employees required to come into the office a fixed number of days or on their own initiative?

What communications channels are we going to be using, and in which use cases? Video conference, chat, asynchronous video, etc.?

Do we need a knowledge base to document processes?

What will the

onboarding process for new hires

look like?
Switching to a hybrid model may create friction, surface unique challenges, and even break your existing processes. If you can preemptively identify those potential challenges, you'll be able to solve for them before you adopt a hybrid strategy.
2. Build the infrastructure that'll support your hybrid strategy
As you make the switch, you will need new tools to effectively coordinate your employees whether they're working onsite or remotely.
Figure out which communication tools you will use and when, e.g. Slack & Loom for asynchronous messages, Google docs for documents, Miro for whiteboarding, Zoom for video calls, Calendly for booking meetings, etc. Remove uncertainty and make it easy for employees to communicate.

Build an up-to-date knowledge base. A

knowledge base

will reduce the need for employees to chat up each other for minor details. It can also serve as an exhaustive resource for onboarding new staff.

Hardware: you may need to invest in better meeting hardware for onsite employees meeting with remote workers. Figure out a way for handling equipment management and shipping and retrieving laptops, office supplies, etc, to employees.
Hybrid work will change the way you communicate, plan, onboard employees, manage knowledge internally, and handle emergencies — plan ahead for it.
3. Build a culture of trust
Once you make the switch to a hybrid strategy, employees will no longer be able to walk over to a desk and ask their peers how long that task in their queue will take.
How can you be sure things are the way anyone says they are now you don't see eye-to-eye as often? It starts by building a culture of trust. Here are some tactics that can help:
Set clear expectations and require employees to always communicate if they're going to miss a deadline

Provide clear and firm feedback, i.e. tell employees if they're doing great (or not) and what they can do better

Encourage employees to take time off, unplug, and unwind if they need to

Don't micromanage

Encourage employees to get to know each other on a personal basis
Employees in higher-trust workplaces experience 106% more energy at work, 50% higher productivity, 76% more engagement, and 29% more satisfaction with their lives., according to Harvard Business Review.
4. Proper tech support and training
When technical issues pop up in an office environment, technical support can walk over to your desk and see if they can fix it.
In a hybrid environment, it's not so straightforward and a single bottleneck can stop an employee from getting ahead with their day-to-day tasks. It's important to make sure employees have the tech support and remote training facilities they need to resolve problems quickly.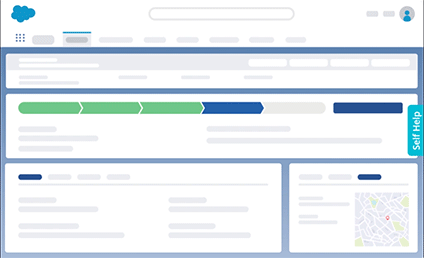 Create personalized learning & training flows to support your hybrid learning environment
5. Make the right hiring decisions
To a great degree, hybrid work depends on your employees and their willingness to cooperate with your hybrid work policies.
Make sure you have a culture fit before hiring new employees

How often do your potential hires expect to work from home vs. onsite? How does it measure against your current model?

Organize meetups between your team and interview candidates to see if they'll be a fit.

Be prepared to reassess employment terms or even dismiss employees who can't fit into your team culture.
While you should give your existing employees all it takes to succeed on a hybrid team, it's even better to hire employees who are more likely to succeed in a hybrid environment.
6. Engage your employees throughout the process
Your employees are the best stakeholders that will help you design a workable hybrid strategy. They'll also serve as a sounding board to help you figure out if your strategy is working as expected, and what to adjust to better results.
What's your work-life balance like, since we switched to hybrid?

How many days would you want to come into the office vs. work remotely?

Has your productivity increased or decreased since we made the switch?

Has our knowledge base helped you at work?

How much more (or less) meetings are you having now? What needs to change?
Asking the right questions creates a framework through which employees can provide feedback on how your hybrid strategy is working out in practice and what needs to change to make it better.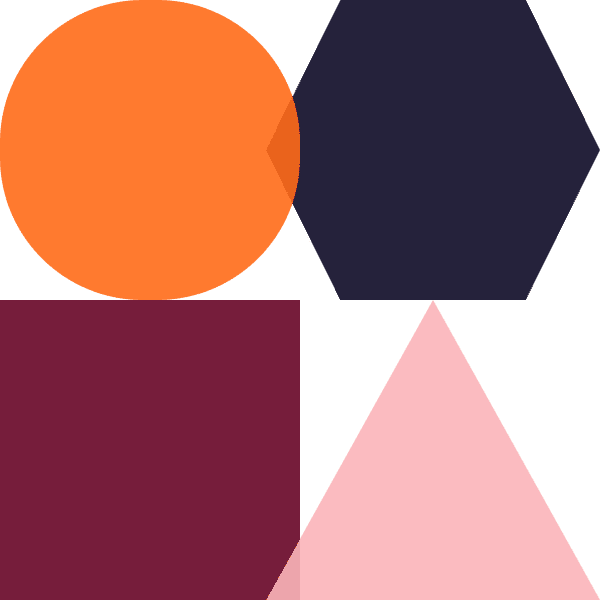 How to Develop an Effective Employee Onboarding Program
How Whatfix can support your hybrid work structure
Whatfix helps teams of all sizes embrace hybrid work successfully using tools such as:
Guided onboarding for coaching new hires and teaching them how your internal workflows and processes work

On-demand support that offers your employees contextual assistance when they need it, and

In-app messaging for making announcements, conducting surveys, and communicating changes to your hybrid team inside your communication apps
Learn how Whatfix can support your switch to hybrid by reducing friction, simplifying communications, and empowering employees to use the tools they need to succeed on a distributed team.
Subscribe to the Whatfix newsletter now!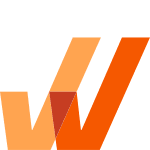 Request a demo to see how Whatfix empowers organizations to improve end-user adoption and provide on-demand customer support