It takes two to tango in any relationship. This stands true even in the case of the present day employer-employee social contract. Your employee is expected to devote most of their working hours to their job, but the question is — are they happy with their employer relationship? If not, what could you do to change the dynamics? The answer is to improve employee experience.
They like us, they like us not. They like us?
There's no need to play this guessing game anymore if you can crack the code to deliver the perfect positive employee experience. To this end, you will need to carefully manage several aspects of employee work culture (i.e listening to and acting on employee feedback) and their physical environment (i.e clean workstation and flexi-hours). 
Then, there are also experiences in the technological environment to be managed better to avoid technostress. Especially how comfortably an employee is able to use enterprise software can make a huge difference in the overall employee experience.
But traditional training sessions are not enough to encourage users to learn how to use the software because: 
The new-age workforce tends to easily forget what they learned in lengthy class-room-style training modules. Neither can these sessions be repeated regularly, to jog their memory, since trainer time is quite expensive.

Users have very little time in their work week to invest on formal software-related training

The one-size-fits-all training content provided by independent software vendors (ISVs) does not account for the heavy customization enterprises make during implementation

For every training session users have to pause their work, and leave the application to access it

Training is not contextual to the role of the user in the organization or the current activity they are performing in the application

It does not recognize the instance or version of the application the user is using when accessing help
Step-by Step Guide to Improve Employee Experience
Improving employee experience is a never-ending cycle. I would go so far as to say that delivering positive EX is not just another fad, but it's a business-critical mindset.
This can be achieved by carefully listening to your internal stakeholders and delivering personalized employee experiences, which in turn would win you their loyalty. 
So, here's how to improve employee experience that would equal to a happy staff and (thus) greater productivity:
1. Iron out inefficiencies in recruitment
Remember that your hiring process is your future employee's first touch point with your organization. 
But, according to a feature on Society for Human Resource Management, 60% of job seekers end up not even completing their application owing to its length or complexity. This could create a bad image for your company as a prospective employer.
So, make sure that hiring is as seamless and positive as possible, with mobile-optimized and easy-to-navigate application forms. Offering the option of remote interviews for candidates who are situated far from your office premises and a transparent interviewing process can deliver a positive employee experience.
2. Simplify onboarding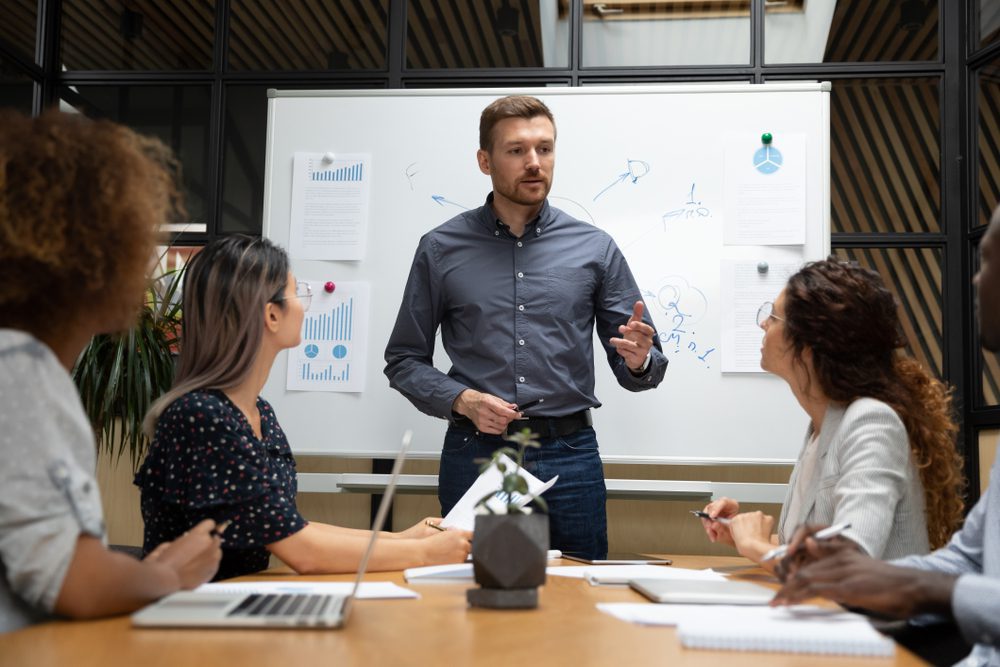 This is the second major employee touchpoint, which also can make or break your employee's bond with your firm. According to a report by Digitate, one out of every five hires would not recommend their firm as an employer of choice; post onboarding. 
To avoid falling within the ambit of this sorry statistic, you should consider actioning the following:
Conduct office tours for new joinees

Make the new recruits feel at home by gifting them a welcome care package with wi-fi password, map of the office, employee handbook, coffee mug, etc.

Set up a mentor and buddy program, where experienced hands are tasked with showing new recruits the ropes of the role they have taken on 

Incentivize power-users to advocate the use of enterprise software in the workflow to new joinees and aid users in bridging platform-led knowledge gaps or navigation challenges

Fast-track software onboarding. There are so many enterprise software that new employees need to sign-on to, on the first day, to get started with their job. This could range from the corporate HR portal to role-specific tools (such as CRM, HCM, ERP, Finance and Procurement systems) and even their email app. To make the onboarding a lot more interactive and seamless, DAPs such as Whatfix can be very useful. You could use Whatfix's

onboarding

overlay widget, to play a welcome video along with links to helpful reading as soon as users open the new enterprise platform. 

Map out a personalized 90 day career development plan, to keep employees motivated
All these steps, and more, would enable new joinees to easily get on with their day-to-day tasks, improve conversation among peers and build relationships with their leaders.
3. Offer training in the flow of work
Nowadays most companies avoid archaic classroom-style face-to-face training sessions. Instead, the trend is to offer snackable content to learners. This could include placing learning in emails, videos, P2P platforms or even using a microlearning platform. 
Especially when it comes to software training, it is seen that most long-format modules are just not effective; paving the way for DAPs (such as Whatfix) to make a difference. The adoption tool's strength lies in the fact that it automatically offers contextualized enterprise knowledge within the app, in short bursts, whenever users have a 'how to" query about using the application effectively. 
Now, consider the case of an employee struggling to figure out how to upload their certificates and tax details onto the HRMS. Whatfix's interactive guided walkthrough actually helps users complete these tasks by acting as a personal tour-guide inside of the app. Thus, it promotes learning by doing. Its interactive tooltips widget is also quite helpful in that it offers contextual information (via pop-ups) about the tab you need to select to upload the documents, or the fields that need to be filled etc. Then there are searchable self-help widgets that offer contextual help documents, videos etc., in-app, based on the instance in the software workflow that the user is in.
What's more, in case the HRMS has a new feature, such as Voice Command to fill out forms, then Whatfix's Beacon widget can be used to draw your users' attention to it. 
There is this and so much more on offer with the DAP. This explains why 92% of employees (in a survey conducted across 100 Whatfix customers) reported that they would be 'very' or 'somewhat disappointed' if they couldn't use Whatfix.
4. Conduct regular surveys and optimize workflows –
Only 30% of U.S-based employees report seeing their feedback acted upon, according to Qualtrics. You can play a role in changing this statistic via:
Regular surveys

– Always know the pulse of your employee. Find out what makes them tick and what doesn't. For instance, ask the users if they prefer 2 week in-classroom training, that takes them away from work, or a hybrid approach featuring a one day orientation followed by in-app micro-learning tasks to be completed within 2 months of joining; with guaranteed rewards/recognition upon completion. Such knowledge will help you tailor experiences to suit their needs. 

Analysis of software usage data

– On the Whatfix analytics dashboard, you may study search terms that were keyed-in by users on the Whatfix self-help widget. This would help L&D managers see what common searches do not have any ready training content, and then build relevant new content. Also, if you know at what point users drop off from a software workflow, then you can add/remove steps that would deliver better, leaner experience. To this end, Whatfix allows users to map workflow completion rates. Ultimately, this will gradually improve their software interactions.

Exit interviews – This will likely be the last employee touchpoint with your organization and a chance to get honest insights on the complete employee experience. Make sure that these forms are easy to follow, have a good mix of open and close ended questions.
5. Apply design-thinking methodology
Continuously improve your understanding of the employees for whom you are designing the digital experience. List their struggles. Then, based on the insights secured, keep trying out new ideas for improving the software usage experience. Finally, identify the best solution and run them on a small sample of the user base on trial mode, before going live with it.
By practicing design thinking, 71% of organizations (as per 'Parts Without a Whole' Report on Design Thinking) have seen an improvement in the working culture of individual teams – according to research by Parsons. This user-centric design method does so by fostering a culture of collaboration and embracing risk and innovation.

We know what you are thinking. So many micro details to work on to keep your employee experience seamless, but where does one start? 
To take care of your corporate technological environment, we recommend you Whatfix. Click here for a free trial of this DAP to see how it keeps your employees in-sync with the enterprise software capabilities. Or sign up for a quick demo where we will help you figure out what Whatfix can do to help improve employee experience.