In response to the COVID-19 outbreak, roughly one-third of the world's population has been ordered to stay home. Countries like Italy, Spain, Belgium, the United Kingdom, France, Colombia, South Africa, India, and more have even implemented quarantine policies for their entire respective countries. 
As a result of these quarantine measures to protect society at large, more and more workers are forced to conduct business under entirely different circumstances—from behind their computer screens at home (usually with kids running around in the background).
While the popularity of remote work has grown significantly in the last fifteen years, global remote work is still somewhat dismal. 44% of global companies don't allow remote work at all, only 16% are fully remote already, and 40% are hybrid, according to recent research by Owl Labs.
The good news is most of the research on remote work indicates telecommuting results in higher productivity, cost savings, and employee happiness. However, companies typically have months on end to prepare and train employees for a smooth transition.
Now, companies are forced into the transition without the time needed to establish remote work policies or conduct training in advance. While this affects every aspect of the business, this article will focus specifically on L&D teams.
Not only does the onus of training workers on how to work remotely fall on L&D teams, but corporate trainers must also make the quick transition of training a global workforce remotely (just as teachers are now required to teach online). 
This article will cover everything you need to know about remote training, including:
What is Remote Training & What Are The Benefits?
Remote training in the context of a corporate set up is when the L&D instructor and employees are separated by distance and/or time zones and need to carry out their programs virtually. For remote training, instructors rely on technology to stay connected, deliver lessons, communicate, ask questions, assess learners and evaluate results. 
Common platforms for remote training include video conferencing software, project management tools, learning management systems (LMS), webinars, and, more recently, a Digital Adoption Solution (DAS).
The benefits of remote training include:
Preservation of community health.

Training remotely preserves health and public safety during any pandemic such as COVID-19.

Affordable

. Remote training only requires a few investments in technology and is shown to boost productivity rates.

Convenient.

All your global employees have access to the same training solutions, no matter where they are located.

Streamlined.

Everyone on your team is getting the same information via the LMS and DAS solutions.

Controlled.

L&D teams manage what information employees receive.

Flexible. With the help of the right tools, corporate trainers can make content adjustments at any time.
Accommodating.

Trainers can deliver content that caters to different learning styles and in multiple formats.

Measurable.

Training software doesn't just deliver content; it also measures results. L&D teams can use these results to make better training decisions for the future.
5 Tips to Quickly Implement Remote Training & Start Getting Results
As it stands now, it takes anywhere from 8 to 26 weeks for an employee to become productive. But studies also show that remote workers are significantly more productive than in-office workers. For example, JD Edwards remote workers are 20-25% more productive, American Express telecommuters produce 43% more than office workers, and Compaq increased productivity 15-45% with remote workers, according to stats aggregated by Global Workplace Analytics.
The current situation may require urgency, but there is no need to fear, especially when outcomes of remote learning and working are promising. Here are five tips that help answer the questions on everyone's mind: How do you put together an effective remote learning program, even on the fly?
1. Leverage training technology
Setting up remote training has never been easier than it is now. Several training technology tools will keep your global workforce connected and up-to-speed. Here are the tools you need.
Learning Management System (LMS)
There is a reason why the LMS market is expected to be worth over $15.72 billion in 2021. An LMS is an online training technology that lets your L&D team create eLearning courses for onboarding, business procedures, product and service training, and more. 
With an LMS, everyone on your team can stay on the same page, and your trainers can track employee progress no matter where employees are located.
Digital Adoption Solution (DAS)
There is one critical area of training that enterprises must also adopt, especially if they are hoping for smooth digital transformation. A new class of technology, recognized by Gartner, is called Digital Adoption Solutions (DAS). 
A DAS helps corporations with smooth digital transformation by training employees on how to use software programs (e.g., Salesforce, Infosys, Wipro, proprietary legacy systems, etc.) that are new to the organization, or that employees aren't currently fully utilizing.
A DAS allows L&D teams to create digital walkthroughs and in-app guides that show users how to use the software while they are logged in and completing tasks. Digital Adoption Solutions are contextual, real-time, autonomous, interactive, and a necessary training tool to quickly adopt during this critical time of transformation.

2. Invest in communication technology
Another vital part of your remote training strategy will be communicating remotely. While an LMS and DAS will take care of the majority of your remote training needs, there will be times when you need to answer quick questions or conduct meetings. 
For this, video conferencing tools such as Google Meet, Zoom, etc. and messaging tools like Slack should certainly be added to your tech stack. It's worth noting here that 86% of corporate executives, employees, and educators report that ineffective communication is a big reason for failures in the workplace.
3. Make training content accessible to all employees
One downfall of immediately switching to a remote work environment is organizations didn't have adequate time to distribute the same tools to every employee. 
If your organization falls into this boat, don't worry. A good LMS, DAS, and stellar communication tools will make training accessible to all your employees. Look for tools that provide easy access from desktops (Android and IOS), mobile devices, and tablets. 
In particular, look for tools that provide each member with a unique login to the cloud. This way, team members can complete training at different times, from different locations, and using various devices. 
4. Test knowledge and follow-up
The best way to learn whether or not your employees understand LMS training content is to test their knowledge. At the end of every training course, include an assessment. It's also smart to include quizzes after each module.
Experts also suggest providing reviews or refresher follow-up courses and creating opportunities for practice. This is one reason why Digital Adoption Solutions are powerful—they address questions at the moment of need and provide training while employees are using the app.
5. Track user engagement
With everyone working from home, it's critical to keep tabs on your workforce. You'll want to ensure that everyone is actually engaging in remote training and also using enterprise software adequately.
Both your LMS and DAS should offer ways for you to track user metrics, including what training content and enterprise app features employees are using, and where they are lacking. These insights will help your L&D team understand where to make adjustments.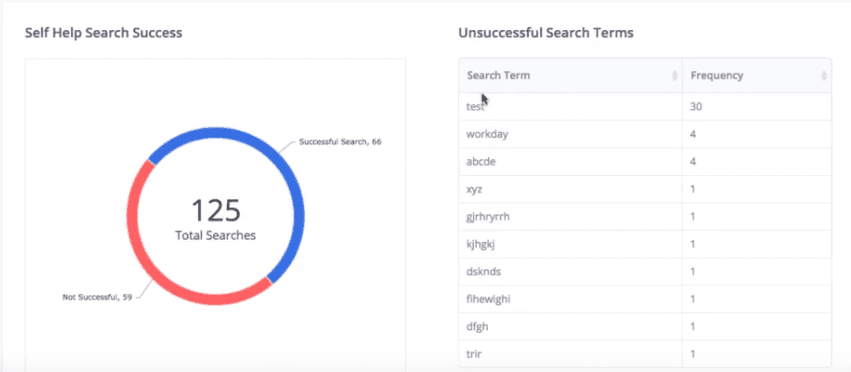 How a Digital Adoption Solution (DAS) Can Simplify Remote Training
Enterprises are now met with the challenge of training nearly all employees remotely as well as skilling up a global workforce on new digital solutions.
In the past, digital transformation efforts have failed drastically, and it's primarily due to improper training methods.
Now enterprises have an opportunity to look to a new training solution that prepares organizations to meet both digital transformation challenges as well as training challenges the current COVID-19 pandemic situation presents. 
Digital Adoption Solutions are heavily-researched enterprise software that provides in-app learning, training, and support. Training is contextual, personalized, interactive, autonomous, and real-time and happens within the app at the moment of an employee's need.  
This means remote employees can learn how to use any new digital software from the comfort of their own home, and L&D teams can easily monitor progress, simplifying the remote training process.  
The time is now to join 500+ other enterprises and start using a DAS to educate remote employees and enable learning in the flow of work. Schedule your demo, today!