Q1 was busy. We launched Whatfix Funnels with many others, and our customers are loving Flow Closure Feedbacks. Here is a rewind of our last Product release for those who missed it.
We are entering Q2 with more features & enhancements in Analytics, Flows for our content creators & customers & here's why we are excited.
---
New Capabilities
A slick new UI for the Integration Hub  
The Whatfix Integration Hub now has an all-new UI that is much cleaner, quicker, and simpler than before. You get to choose applications to perform integrations seamlessly, in a much lesser time.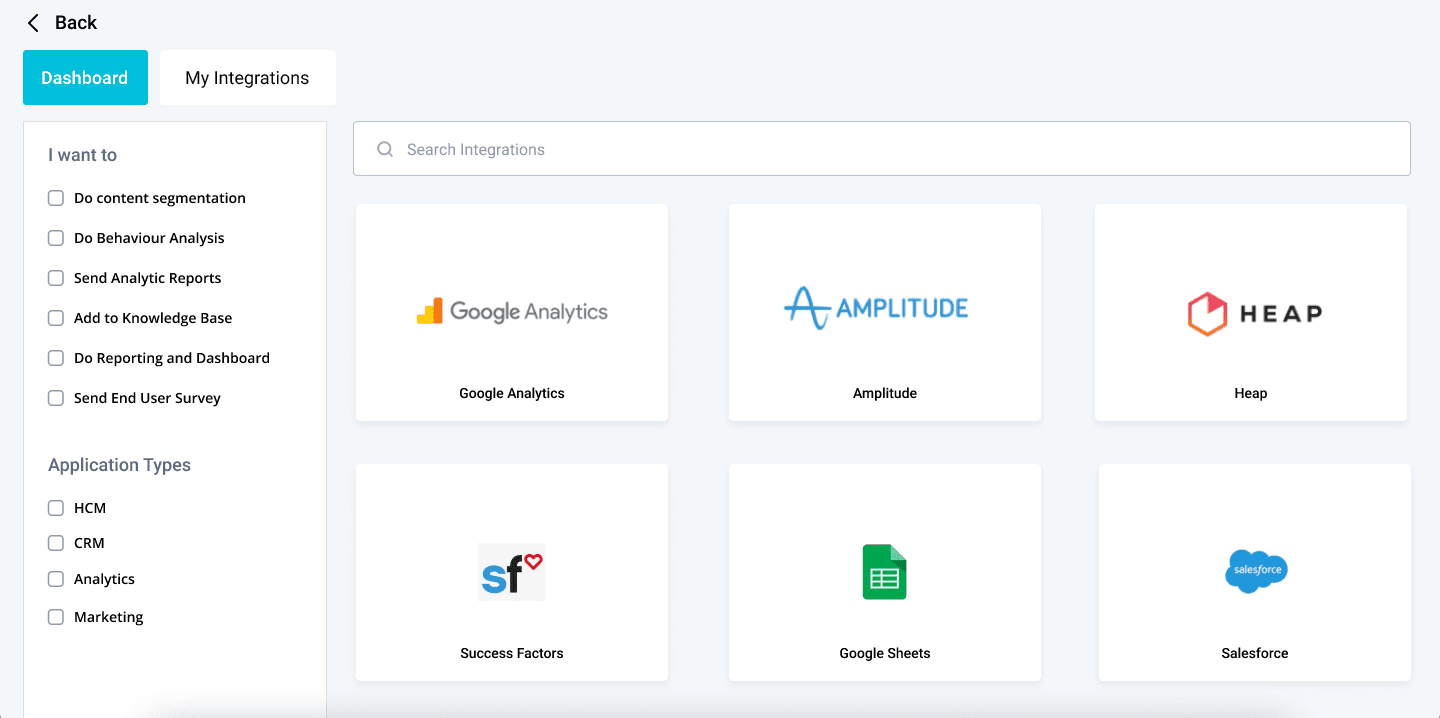 Here's how you can quickly integrate Salesforce with Whatfix to show content to users based on department, division, and location.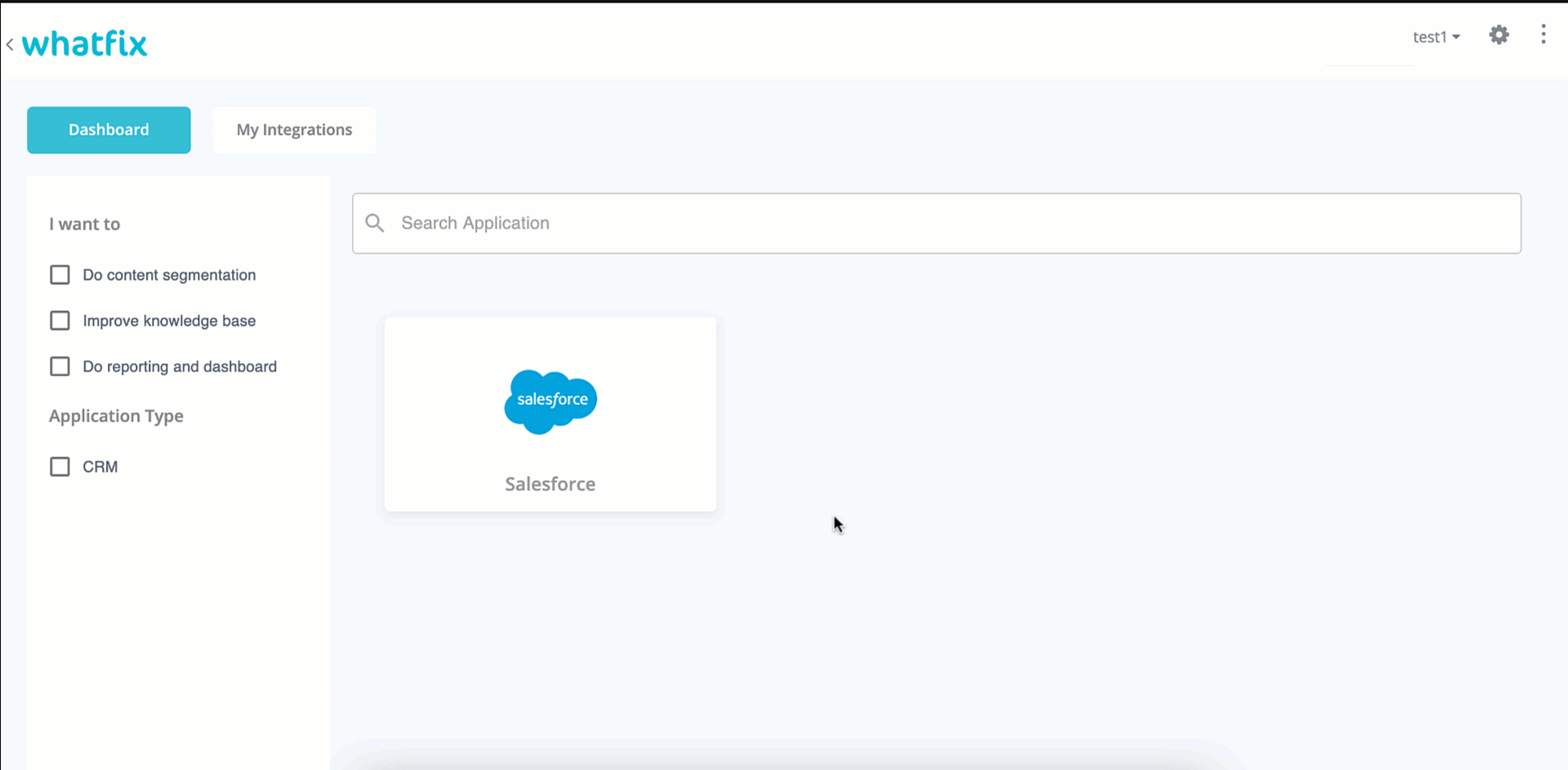 Automate Data Input in Multiple Sentences
Have you had instances where your users wanted to enter inputs in more than one line in a form field? Auto Input is the feature you have been waiting for.
The Auto Input feature enables you to configure and enter multiple sentences in a single form field. You can use the <br> tag in the Whatfix Editor to type multiple sentences or utilize templates that the end-user can fill in as shown in the following GIF. This feature applies to both Flows and Smart Tips.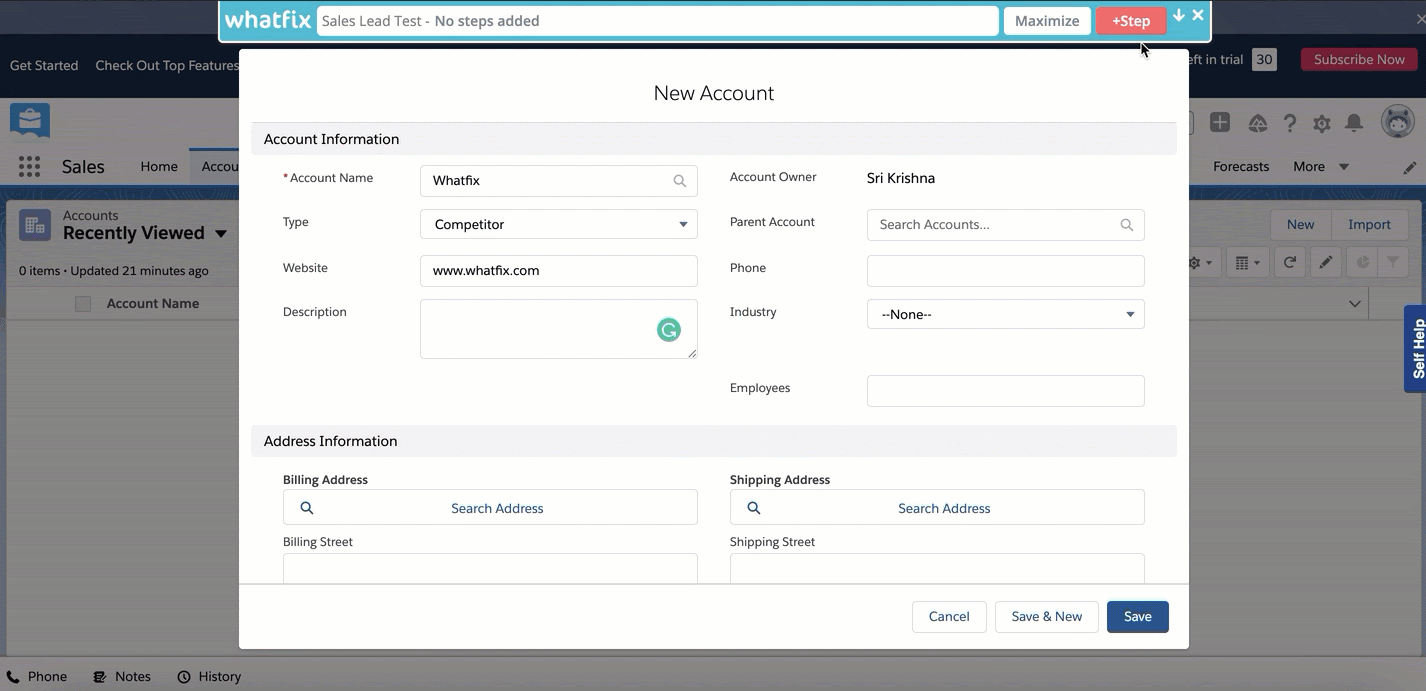 Let's assume you want to prefill some information in a field so that users do not have to start from scratch. Applying the <br> tags as above, your user sees this information in different lines.
As in the image below, the user can now automatically input along different lines like Point of Contact, Next steps in the overall Description field.

Downloading Flows as Editable ODT Files
Ever wanted to edit Whatfix flows that you download as PDFs before sharing them with users? We have good news for you! Whatfix now supports downloading Flows as ODT files. ODT files can be processed easily using popular word processors like MS Word, Google Docs, etc.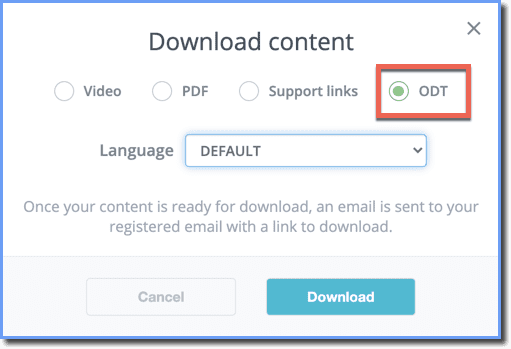 Multi-language support for Salesforce and ServiceNow
Are your users spread across the globe? Do you want to share knowledge articles in their local language? Whatfix can now crawl through articles and translated versions of the shared Knowledge Repositories. Users will be able to see these repositories in multiple languages including German, French, and many more.
The content creators shall use the same language naming convention with Whatfix as their repository. Whatfix will crawl all articles, match the language, self-tag the articles, and auto-create new tags. Once done, they can further review & edit the tag.
The multi-language KB crawl feature is currently enabled only on Salesforce & ServiceNow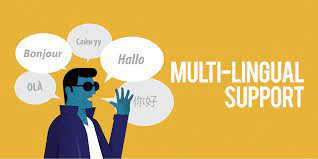 Smarter Contextualization of crawled content
Whatfix now also creates tags based on the Title (and/or) File name of the articles crawled. We support both geotags and simple nametags. This helps reduce the time creators spend on content aggregation and also makes it easier for users to get the right content.
All you need to do is provide a pre-populated list of words for the Whatfix crawler to search within and look for a match. Based on the above words' pattern, Whatfix crawler will search the dashboard for a pre-existing tag or also auto-create a new tag if there isn't any.
This feature is currently enabled on Sharepoint.
Easing the Sharepoint onboarding journey
We all know how Whatfix provides easy integration of Knowledge articles with Sharepoint. With this release, you can define which sections of Sharepoint your users can access. While all users can continue to have access to some content, you can restrict access to some sections to only select users. Whatfix does this by asking for the creator's inputs like Client ID in the integration flow before taking the next steps without breaking the creator's journey.
More freedom for content authors in publishing Whatfix content
You will now be able to export Whatfix content as an editable document that lets you edit or add content before publishing it for end-user consumption. The 'ODT' format has been added as an export option to the existing options that include PDF, Video, and Slideshow.
What's Next? Stay tuned.
The excitement just does not stop here. Await our next release & more enhancements for our customers with features like Audio Walkthroughs, Personalized content ordering, Sharper analytics capabilities
and many more…
---
For additional information, you can access the Release Notes here.
---
Whatfix Support Documentation Feedback
Now you can easily give us feedback (verbatim) on any article in support.whatfix.com.
At the end of any article, click either the thumbs up or thumbs down icon under the Was this article helpful? section and enter your feedback.



If it's not regarding a specific article, you can also write to us at [email protected].