When you've poured hours of sweat, blood, and tears into the development of a new feature, it's easy to be biased and assume it's simply awesome. And quite often you won't really see the flaws that others may find instantly.
Then there is the other side. When you know what your users need and proactively built them as needed.
Truth be told, the point where both these perspective converges is where greatness lies. And believe me, our new feature release is pure greatness!
Let's jump in a take a look at them one by one.
Whatfix Now Embeds Multiple Content Types
For starters, we now have more than just FLOWS! (Or walkthroughs as you may like to call it.)
We now have multiple types of content. Yes, CONTENT! That is what we are going to call it from now on. In fact, we renamed the "All Flows" and 'My Flows" part on the dashboard, to assimilate the change.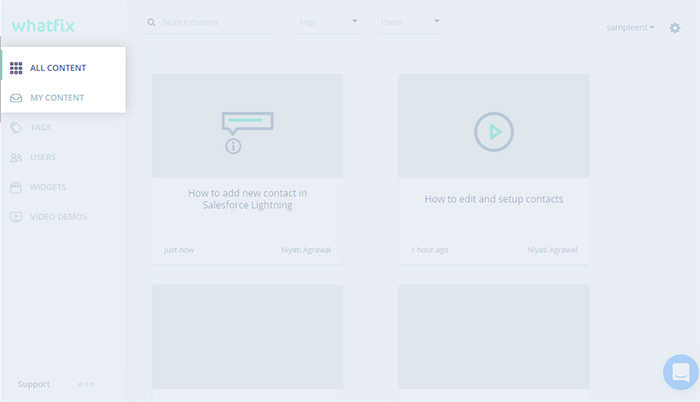 What's new in the content?
With this release, you will be able to create multiple types of Content like Links (Article links a web page, Document Links like PDF, Slides, Sheets, etc.)), Videos and Flows, which will be available on your Dashboard and can be easily embedded within your self-help widget. (And sooner in your other Whatfix widgets.)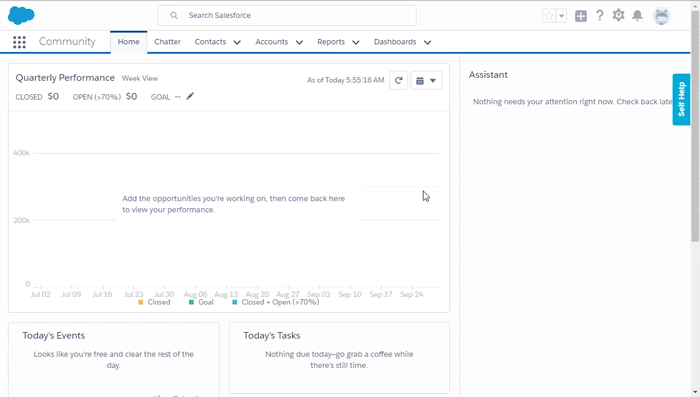 Link (or URL) will simply be redirected on click and its display text can be edited as needed in your dashboard.
Videos can now be played on click from the self-help widget. They can be anything from the internet, as long as it can be embedded in a web page. An example for the embed link will be – "https://www.youtube.com/embed/JG….GJdvx8"
Flows a.k.a Walkthroughs are already available on your dashboard.
This combination of content types will be available on your self-help widget for now. It is pretty useful when you want to give your user an engaging experience with multiple ways to learn while doing.
Note: Although not a part of the self-help widget, Smart Tips will also be available on your Content Dashboard.
For more details about the segmentation of the content, please contact your success manager. 
The New Info Icon for Smart Tips!
Our Smart Tips is already a huge hit! And thanks to all the great reviews and suggestions from our customers, we keep making it better and better.
This release features another upgrade to the Smart tips. From now on, the Smart Tip editor will also provide an additional option for the placement of an "info icon" i.e.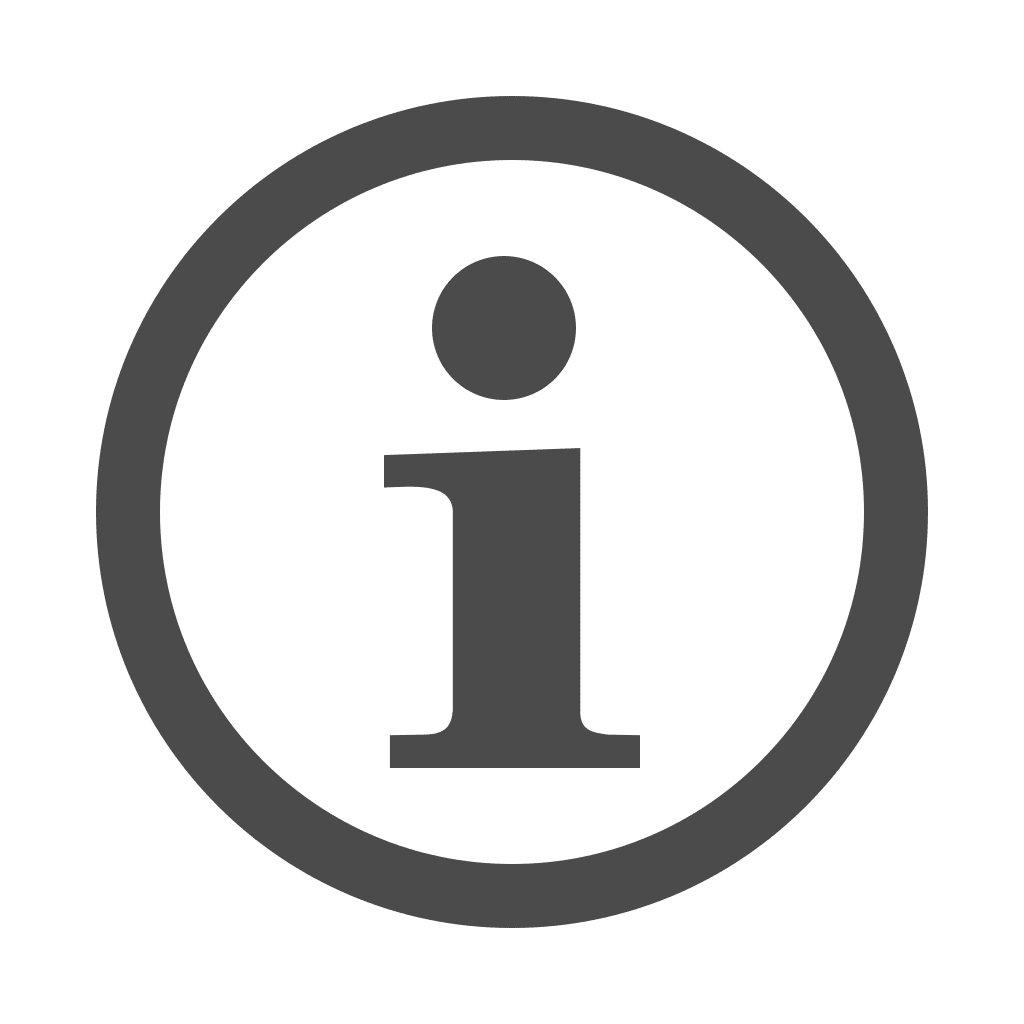 Here's how it will look in real-time: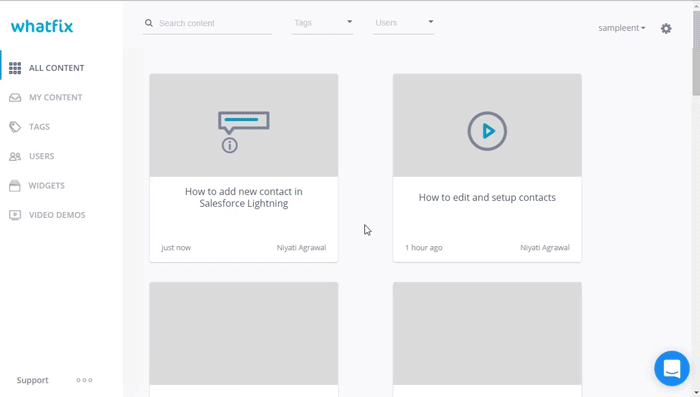 On selection of the Info icon, the Smart tip will appear on hover of the icon rather the element. As per your application's UI, you can also select the position for icon placement.
Enabling Flow Feedback
Flow Feedback is a useful way to capture your user's feedback for every flow on your application. Shown right after the completion of the flow, the Flow feedback is a minimalistic approach that asks your users a simple non-intrusive question. – "Was this flow helpful?"
To which the answer is either Yes or No.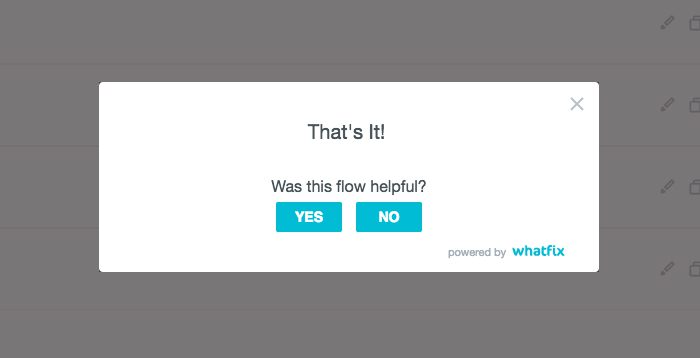 The user's feedback is then recorded in the analytics as:
YES – Flow was helpful to the user.
NO – On selecting this option the user is presented with a text box to add their comments about the flow. These comments are captured in the analytics.
OPT-OUT – The flow is closed out without any feedback. This is captured into the analytics as well. If the user closes the popup without making a YES/NO selection, "OPT-OUT" feedback is given for that flow.
Note: You need to configure you Whatfix account analytics before you can see the Flow Feedback reports. Once analytics has been enabled, Flow Feedback report will be displayed in your dashboard.
How to enable Flow Feedback?
Flow Feedback can be enabled on your Whatfix dashboard. Once enabled, the Feedback option will be displayed on all the flows.
To enable the Flow Feedback, login into your Whatfix account.
Click on Settings -> Theme.
Here, under end message section, click on 'Need Feedback'.
Here's a quick video that will show you how:

Note:  For export accounts, the flow feedback feature is enabled or disabled based on the configuration at the time of export.
For detailed information on Flow Feedback, check out our knowledge base.
---
What do you think about these new features? Let us know in the comments below.
Have any queries?  Reach out to our support team at [email protected]