Let's start with a shout out to all our amazing users who gave a phenomenal response to our revamped analytics, upgraded Whatfix branching on UI and the preview mode from our last feature release. It has been really amazing to get such qualified feedback from you and we've focussed all that positive energy on building newer features and optimizing your experience.
For our this month's release, I'd like to call out the new features we've added.
Stylize your Text with WYSIWYG Rich Text Editor
Our new What You See Is What You Get (WYSIWYG) Rich Text Editor is a great feature when you want to personalize your Whatfix content.
Available across the Whatfix Editor, Guided Pop-up and Smart Pop-up, the Rich-text editor is a replacement to markdown while bringing the power of editing to the user interface.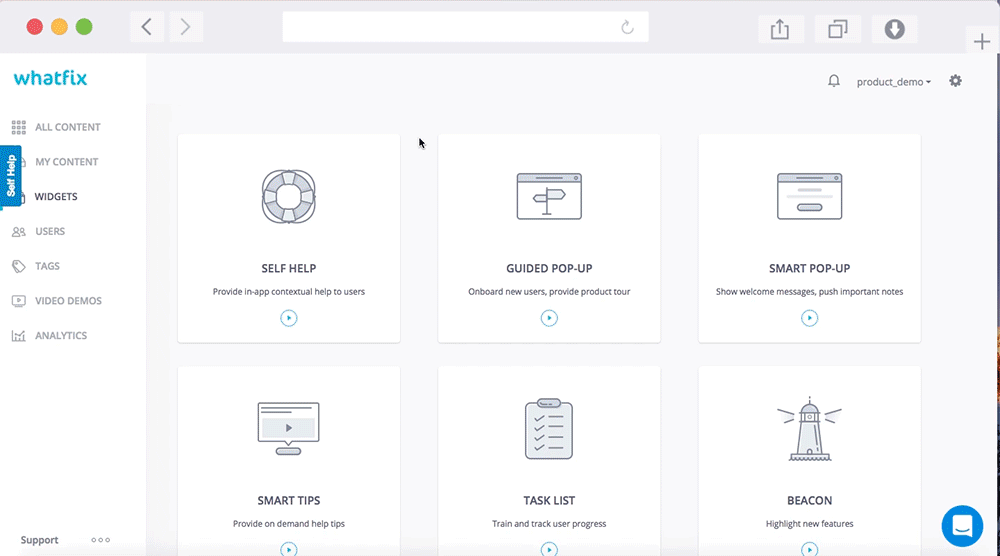 The Rich Text Editor allows you to:
Perform all basic styles of formatting (bold, italics, underline, font size, text color, indent, align)

Quick add links to your the text within your Whatfix walkthroughs (Flow)

Add rich-media, i.e, images, gifs, and videos
How to use the WYSIWYG Rich Text Editor?
To invoke Rich Text Editor simply select the text to be formatted. To add new media files, you can also click on the "+" icon displayed at the start of a new line. You can also use the traditional keyboard shortcuts to format the content within the Whatfix Editor and supported widgets.
Enhancements for Whatfix Beacon
Many of our customers asked us for more flexibility with our popular feature adoption trigger – the Beacon, which resulted in two more new features to the widget.
Visibility rules for beacon
With the updated visibility rules for Beacon, now you can pre-define the number of times a beacon should be displayed to your end-users on your platform.
Beacon refresh
You can control the appearance of Beacon on your platform in case of new feature rollouts or updates at your end with the refresh beacon feature. On clicking the refresh icon on the Beacon in the Widget config, the Beacon will reappear on the UI of your platform to your end-users.
Latest addition to content type: Plain Text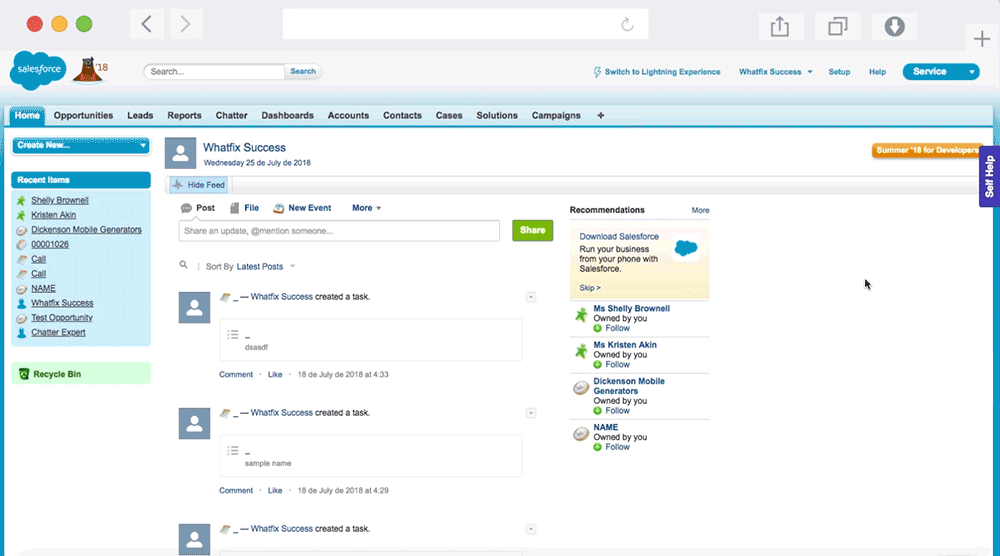 In addition to our already existing roster of interactive content, i.e., interactive walkthroughs, videos, slideshows and links, we've also added the traditional plain text.
With this addition, now you can easily create textual content which can then be used within your widgets. We have launched the plaintext content on the Self-help widget. You can expect it to be rolled out for the other widgets in our subsequent feature releases.
How to create Plain Text Content on Whatfix Dashboard?
Your Whatfix Dashboard will now have a "Create" button on the top right section, through which you can create your multi-static content. This will allow you to select create the text, link, and video content from within your Dashboard itself.
To create your plain text content, click on "Text", upon which you will see a pop-up which prompts to enter Text title and description. Both text title and description are mandatory. Tags can be applied to text content just like any other.
---
Our Latest UX Upgrades & Improvements
With every release, we make sure to improve the user experience. This release, we have two new improvements along with all of our latest features.
Export Task list Analytics data
Being one of the most used widgets of Whatfix, Task list has been the driver of adoption for many of our customers. With the new release now you can export your Task list data/reports into a comma-separated values (CSV) file.
This can be done on your analytics dashboard, wherein you have the button with the "Export" option on your Task list tab.
Task List Animation
Adding some zing to our Task list, we've updated the animation to the launch display of the Task list. This update has been rolled out to all Whatfix accounts.
---
What's Next?
Wondering what you will see next on Whatfix? Here's a sneak peek into what's cooking.
Organize content into structured Groups: Easily organize content with drag-and-drop grouping functionality.
Tighter integration with Salesforce: Using Salesforce o

bjects for creating specific segments in Whatfix.

Enhanced usability for Multiformat content:

Standardization of styling, and ability to download annotated Whatfix videos.

Deeper analytics & summary export:

This will include viewing segment level data for widgets, usage data and ability to export analytics summary in PDF.
---
Do you think about these new features? Let us know in the comments below.
Feel free to reach out to your Customer Success Manager for more details on these features. You could also email us at [email protected]