A data-driven approach to sales enhances the customer experience—it helps you predict and influence customer behavior and buying patterns for leads and customers.
And going down this road requires sales tools. The right tool can help your sales team be more efficient and effective.  
What are the best sales tools in 2022?
Whatfix

Outreach

HubSpot Sales Hub

Gong

Dialpad Sell

Dooly

Salesforce Sales Engagement
A sales tool is an app or software to help sales pros. It goes way beyond simple CRM tools. 
Sales tool is an umbrella term that covers various categories—CRM, sales and market intelligence, sales acceleration, lead handling, sales training, automation, and integration. 
This means there is a lot to choose from. But before we get into how you can make that decision and name the best, let's take another look at why you should invest in sales tools.
3 Benefits of Using Sales Tools
LinkedIn's 2021 State of Sales Global report found that sales tech helps 94% of sellers win more deals. 74% of sales pros surveyed said that their organization plans to invest more in sales intelligence tools. 
Buyers look for salespersons they can trust. 89% of buyers surveyed by LinkedIn described salespeople as trusted advisors. And sales tech helps sellers build more trust by helping them gain a deeper insight into prospects. 93% of salespeople reported that sales tools help them build stronger relationships with buyers.
3. Acquire the right data
With the rise in sales ops, data is crucial. Sales organizations use data for the following reasons:
Plus with the pandemic, a new sales trend emerged. Metrics shifted away from quotas to customer satisfaction and activity, which can be hard to measure without the right sales tools.
How to Choose Your Sales Tools
When you start building your sales stack, consider what each tool brings to the table. 
Ask yourself what you're hoping to accomplish and consider your needs. Check how well they integrate with your existing apps and how easy it is to implement them.
If you're a product-led company, you may not need a whole bunch of tools. A single tool to automate manual tasks may be all you need. But if you're selling enterprise software that typically has longer sales cycles and multiple decision-makers, you may need a suite of integrated tools. 
Before you start vetting tools, have a list of your business needs mapped to your customers' needs and keep them at the heart of all your solutions. 
Here is a simple checklist to help you evaluate your sales tech stack:
Makes data more actionable

Integrates well with existing apps

Increases productivity but not busy work

Makes hiring, training, and managing teams easy

Increases key sales metrics
Another way you can think about building your sales tech stack is to break up current processes into 4 buckets and then looking for a tool that can help:
High-value work + high touch = needs

acceleration.

High-value work + low touch = needs

assistance

Low-value work + high touch = needs

automation
Low-value work + low touch = needs elimination
6 Sales Tools Categories in 2022
There's an ocean of sales tools that you can choose from. Some help you solve a singular problem while others include multiple solutions. 
Here's a quick rundown of the different types of sales tools in 2022:
1. Customer relationship management (CRM)
CRMs help you manage all your company's relationships and interactions with leads and customers. Typically, a CRM helps you do a lot more including contact and sales management.
These tools monitor a ton of data points to help you identify sales triggers, i.e. the signal that a lead may turn into a customer.
3. Lead handling and prospecting
This kind of sales tool helps you qualify, analyze and nurture leads so you can win more deals
4. Analytics and reporting
These tools help you analyze your sales data, and create reports and dashboards to spot trends and actionable insights.
5. Sales process and training
This type of sales tool helps to improve seller skills and knowledge to drive change and improve the close rate.
6. Sales automation and integrations
These tools automate tasks associated with lead research and prospecting, analytics, contact, and team management.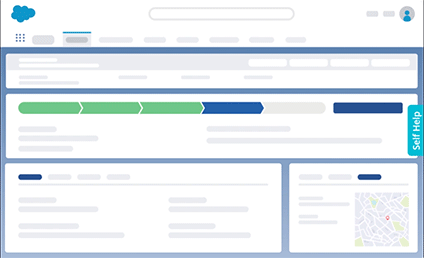 Create personalized learning & training flows for your sales tools with Whatfix
7 Best Next-Gen Tools for Sales Teams in 2022
Most sales tools don't quite fit the neat buckets we defined earlier because they're rarely designed to solve only one problem, so you'll notice quite a few overlaps. But depending on your needs and budget, you can start slow and upgrade as you grow.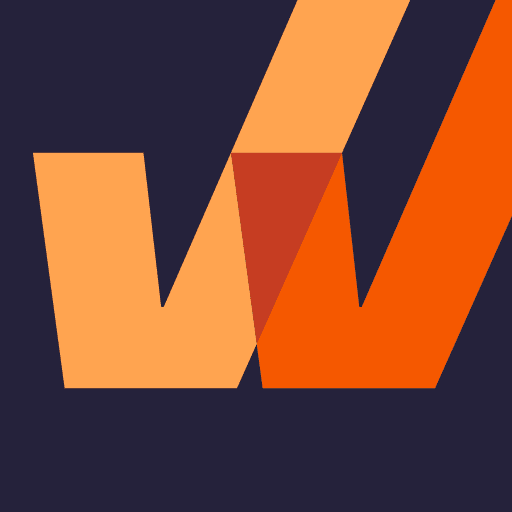 Software Type: Sales process and training
G2 Review Rating: 4.6 out of 5 stars
Price:

Contact for pricing
Whatfix helps you guide, train, and support sales teams no matter what tech stack they're using—CRM, CPQ, or CLM.
The platform helps sales reps boost their productivity by eliminating time that's usually wasted looking for help and support information, while task automation and real-time guidance can improve the quality of sales data. Whatfix is also a great way to accelerate new hire onboarding since it improves digital adoption.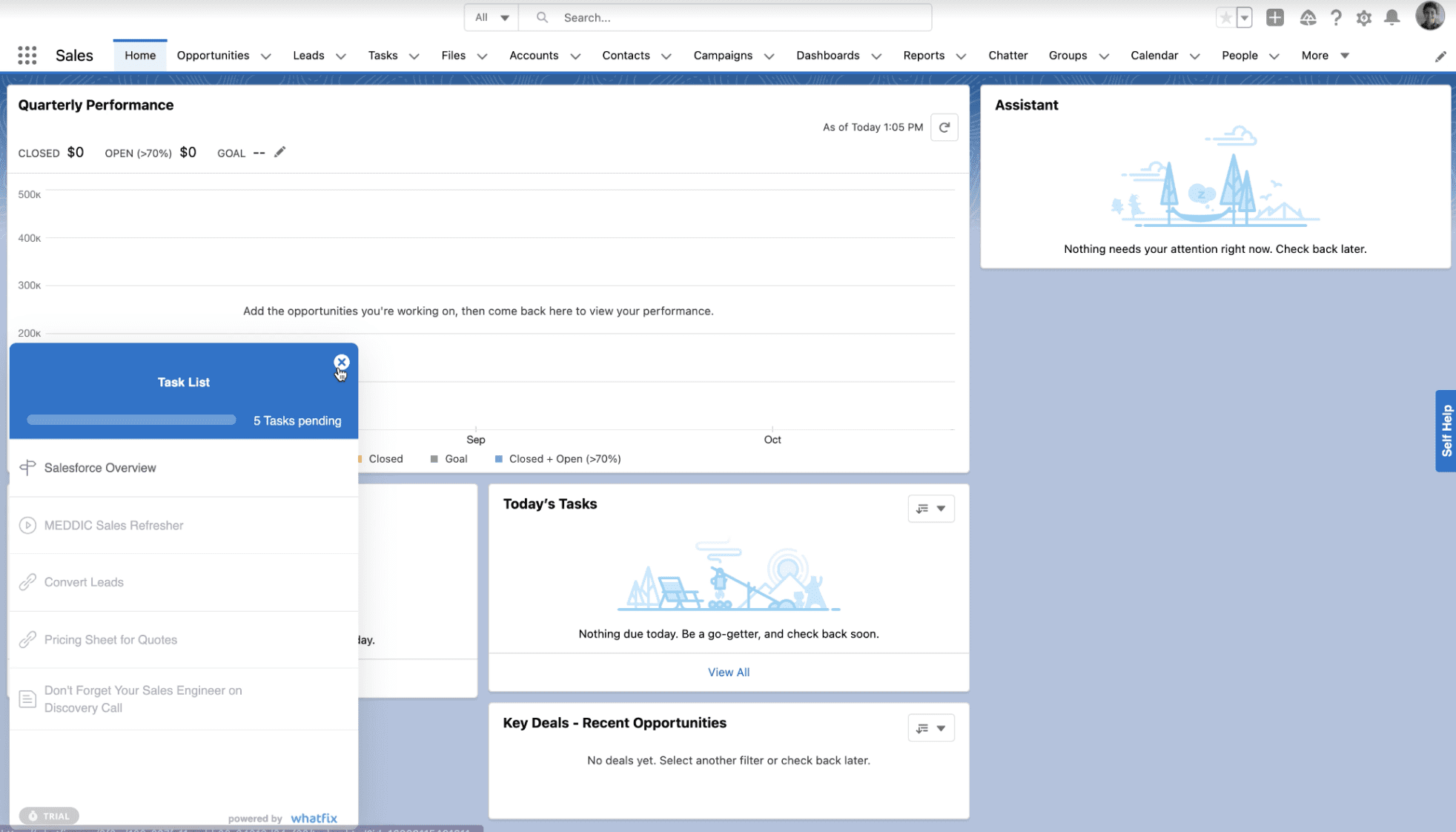 Features:
Create content for sales teams without writing code

Embed contextual self-help wiki in all apps

Use in-app checklists to ramp up new hires and monitor progress

Learn more about Whatfix for sales teams now to see how organizations improve their productivity by 1.25x.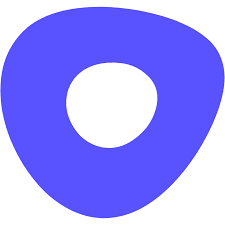 Software Type: Sales intelligence, lead handling, and prospecting
G2 Review Rating: 4.3 out of 5 stars
Price: Contact for pricing
Outreach, a sales engagement and execution platform, helps teams prospect efficiently, improve sales execution and be more proactive about at-risk deals.
The platform uses sales intelligence to help guide teams in real-time, identify opportunities, predict growth, and forecast revenue.
Features:
Create and automate workflows

AI-driven insights to guide reps

Ramp reps faster and scale best practices

Forecast revenue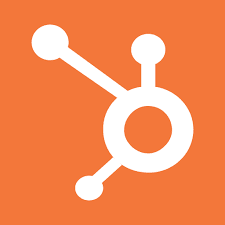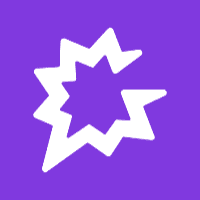 Software Type: Sales intelligence
G2 Review Rating: 4.7 out of 5 stars
Price: Contact for pricing
Gong, the revenue intelligence platform, captures and analyzes interactions and triggers using AI, and sends alerts to the sales teams so they can mitigate risks and double down on opportunities. 
The platform captures communication from all touchpoints, analyzes the data, and delivers sales insights. You can easily integrate Gong with apps you already use to close deals and track your pipeline.
Features:
Capture all communication with customers

Guide teams with automation, next steps and insights

Data-based guardrails to keep deals on track

Ramp new hires with role-specific training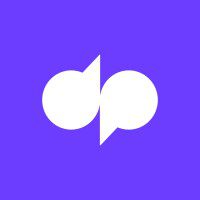 Software Type: Sales intelligence, training
G2 Review Rating: 4.4 out of 5 stars
Price: Contact for pricing
Dialpad Sell, an AI-enabled sales outreach software, helps outbound sales teams and support agents use AI to handle objections, get real-time recommendations, and analyze caller sentiment.
The platform also helps remote teams function with uninterrupted service across devices and high-quality audio. Plus, native CRM integrations make it easy for sellers to log notes and connect with existing apps.
Features:
Post-cal analytics powered by AI

CRM integration for automatic logs

Voice intelligence to help with objection handling

Coach sales teams by jumping in during at-risk deals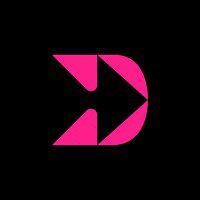 Software Type: Sales process and automation
G2 Review Rating: 4.7 out of 5 stars
Price: Free-$60/user
Dooly's connected workspace helps sales teams share mission-critical information with people and systems that need to be in the know so organizations can hit their revenue goals. 
The sales enablement platform makes it easy for sellers to collect the right data and have the right answers as well as forecast revenue. Dooly syncs notes to Salesforce seamlessly so you can eliminate low-value work.
Features:
Sync notes to Salesforce automatically

Manage deals with a single click

Guide calls with pre-built and custom templates

Surfaces content to close more deals

Integrates with existing tools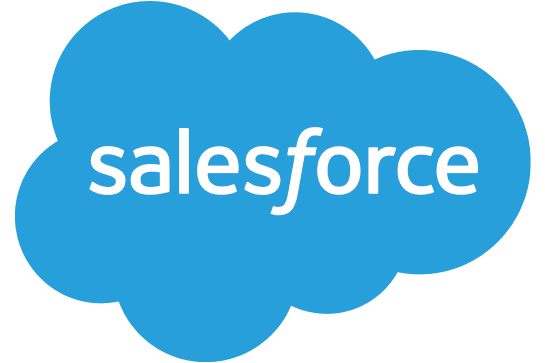 7. Salesforce Sales Engagement
Software Type: Sales process and automation, sales intelligence
G2 Review Rating: 4.1 out of 5 stars
Price: $75 per user/month
Salesforce's Sales Engagement is a Sales Cloud add-on product designed for virtual and inside sales teams. The platform helps teams interact and engage with customers through a centralized dashboard. 
Sales Engagement also offers insights and automates tasks with integrated tools so sales pros can create a scalable, repeatable process.
Features:
Reach the right customers with Work Queue

Help teams stay productive with Einstein Activity Capture

React to new buying patterns with Sales Cadences

Improve efficiency with KPIs, AI insights, and real-time data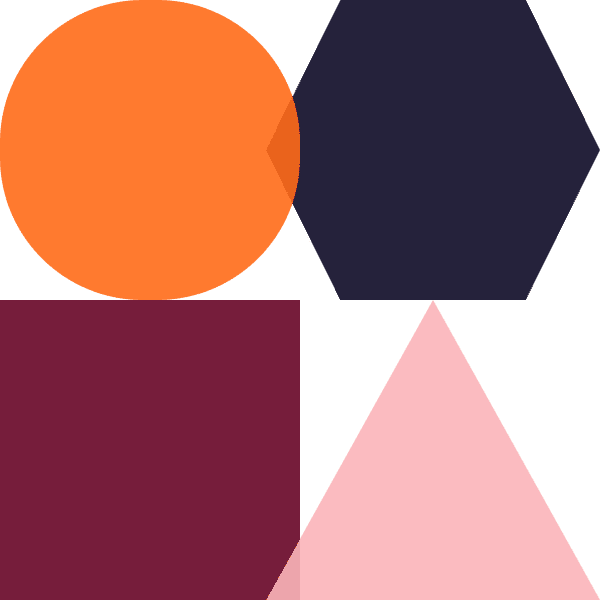 Software Implementation Checklist
Whatfix empowers your sales tools with in-app guidance and on-demand support
80% of companies spend at least $1000/year on sales tech per rep so they can be more effective. But even the best tools cannot deliver the kind of results you seek without user adoption. 
Sales at scale require teams to use a bunch of tools that they have to learn to operate and adopt in their process, increasing busywork. That is the opposite effect you would want sales tools to have on your organization. 
Adoption requires ongoing training—not one-time support. And digital adoption platforms like Whatfix can help you do just that. With Whatfix, you can create task lists so reps can onboard faster, embed self-help wikis right into the apps (without any code), and easily create and update sales training content.
Schedule a demo with Whatfix experts to make your sales teams more effective.
Subscribe to the Whatfix newsletter now!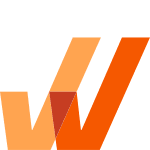 Request a demo to see how Whatfix empowers organizations to improve end-user adoption and provide on-demand customer support