There's more to procurement than signing up new suppliers, putting them on your vendor database, and ordering deliveries once in a while. You need to maintain those vendor relationships, figure out how to keep your costs down, create alternative supply channels, and keep working  on optimizing your procurement operations.
That's where strategic sourcing comes in: it deals with keeping your procurement systems and processes agile to help you reduce costs and use procurement as a competitive edge in your business. This blog breaks down the essence of strategic sourcing, why it matters, how you can implement a strategic sourcing plan, and the best practices to keep top of mind as you do so.
5 Best Strategic Sourcing Software Tools in 2022
Jaggaer

SAP Ariba
Workday Strategic Sourcing
Precoro
Coupa Procurement
What is Strategic Sourcing?
Strategic sourcing refers to the process of optimizing procurement and building a healthy supply chain that helps an organization reduce costs.
And by costs, we mean time, technical skill, and financial resources, not just the dollar amount spent on an order. For instance, you might spend $1,200 on one vendor, but their product takes weeks to set up, while another costs $1,500 but works out of the box.
To achieve that goal, strategic sourcing works on improving all the bits of the procurement cycle, such as —
Assessing and choosing vendors

Identifying opportunities to save time and money

Negotiating better deal terms

Ordering purchases on time, and from the right vendor

Receiving and inspecting deliveries to confirm they're according to specifications

Three-way matching, approvals, and payments for delivering supplies
—  to find opportunities to reduce costs, source better supplies, save time, and ensure stronger supply channels that can withstand shocks.
Strategic Sourcing vs. Procurement
Procurement professionals often uses the terms sourcing and procurement interchangeably because, on the surface, they both seem like they refer to the process that goes into creating and managing vendor relationships and everything that goes into managing supply channels.
In practice, strategic sourcing and procurement are quite different.
Procurement refers to the basic process of sourcing, obtaining, and paying for supplies, while strategic sourcing focuses on running those supply channels efficiently.
Strategic Sourcing vs. Supply Chain Management
Similarly, it's also possible to confuse strategic sourcing and supply chain management since both processes involve building healthier supply chains for organizations.
A simple definition of both methodologies clears up the confusion:
Supply chain management runs supply chains to source for suppliers, manage orders, and receive deliveries.

Strategic sourcing optimizes supply chains to operate faster and more efficiently.
Supply chain management is the process of creating and operating supply chains for different inventory on a day-to-day basis; strategic sourcing improves those supply chains to save cost.
4 Benefits of Strategic Sourcing
The first aim of procurement is to provide the inventory a company needs to support internal operations.
But if that's your only priority, your procurement operations may suffer disruptions due to:
Poor inventory quality

Late deliveries

Overpriced supplies

Fraud, and

Disorganized supplier relationship management
Strategic sourcing cleans up and organizes procurement to help organizations manage contracts, orders, and supplier relationships more efficiently.
1. Reduce direct and indirect costs
Strategic sourcing starts by taking stock of which supplies a business is buying, from whom, and for how much. Analyzing expenses helps businesses see opportunities to:
Buy cheaper products (or close substitutes)
Cut back on spending & figure out how to get volume discounts
Find alternative products
Figure out how to speed up inventory deliveries
Project demand patterns based on historical data
Strategic sourcing helps businesses discover opportunities to save, identify challenges that lead to indirect expenses (late shipping, repairs, out-of-stock products during peak season, etc.) so they can be avoided.
2. Build healthier supplier relationships
A healthy relationship with your suppliers will either make or break your business.
While procurement focuses on the day-to-day aspects of communicating with suppliers, issuing orders, inspecting deliveries, and making payments for supplies, strategic sourcing focuses on helping businesses to:
Get better pricing terms from your suppliers
Create alternative supply channels to help derisk your procurement operations
Make sure vendors are paid on time
Build reliable communication channels & create standards both parties should expect and respect
Strategic sourcing helps a company build healthy relationships with suppliers, starting with intelligent contracts, de-risking your supply chain, and communicating effectively with your suppliers to make sure everyone abides by the terms of your contract.
3. Create a more efficient procurement operation
Strategic sourcing isn't just an ongoing effort to make the right procurement decisions daily.
If done right, strategic sourcing will help you create reusable policies and playbooks for managing repeat tasks like screening potential suppliers, verifying claims, and fighting fraud long after the initial efforts are put in place —it helps create new pillars on which you can build your supply chain safely.
This takes the form of:
Switching to e-procurement solutions designed to digitize and automate the procurement process, i.e. one source of truth, instead of managing your procurement operations across spreadsheets, emails, and human memory
Nailing down verbal and informal agreements with suppliers into detailed contracts
Automating repetitive tasks, like three-way matching, invoice approvals, and payments
Creating reusable templates for choosing suppliers and selecting a new product and service lines to purchase
Strategic sourcing creates scalable systems for cutting away fluff, exposing fraud, and making a company's procurement operations agile on an ongoing basis.
4. Mitigate supplier risk
A lot of the work done in the strategic sourcing process is introspective: strategic sourcing takes a long, hard look at an organization's procurement operations. It seeks to find holes to plug, or gears to oil so they can operate more efficiently.
In the process of sifting through documents, supplier performance reports, quotes, contracts, and delivery reports, you will begin to:
Identify problematic suppliers (known for late deliveries, damages, disputes, etc.)
Recognize contracts with clauses that may cause confusion or even legal trouble with your suppliers in the future
Pinpoint unethical suppliers whose reputation (child labor violations, poor ESG performance, inadequate environmental standards, money laundering) can hurt your business by association
Figure out which of your critical suppliers are based in regions that are prone to conflict, trade restrictions, natural disasters
Determine critical parts of your supply chain that are prone to failure
A single point of failure in your supply chain can put your company's operations on hold, increase your costs substantially, or expose your company to legal liability.
Strategic sourcing identifies those cracks in your procurement operations and helps plug them up.
5 Steps to Implement a Strategic Sourcing Process
Here are five steps to identify bottlenecks in your procurement process and solve them with strategic sourcing.
1. Define the current situation of your procurement and supply chain ops
Strategic sourcing starts with asking questions that will help you understand the structure of your procurement operations, any opportunities for growth available, and any areas where challenges may be creeping in.
Some of these questions include:
What products are we buying at the moment and at what price?
Who are our current vendors and what does their performance look like?
How long does it take our suppliers to ship orders?
Are there alternatives to our existing suppliers and the supplies they offer?
Can we negotiate volume discounts, better payment terms, pricing or better service quality?
How can we rework our existing supply chain to reduce risk?
What do the supply and demand patterns look like for our products and supplies? Does demand increase at certain seasons? Can we stock up before then?
Do prices plunge at certain other times of the year? How can we ship inventory when it's cheapest?
You need a comprehensive analysis of where your procurement ops currently stand, opportunities to save, potential risks to your supply chain, and any emerging problems before you can build a strategy to improve operations.
2. Identify supply chain issues
Fixing supply chain bottlenecks and removing potential problems in your procurement workflow starts with stating them in clear terms. These can be:
Late deliveries

Overpriced supplies

Invalid, unenforceable contracts

Manual procurement processes that depend on email, spreadsheets, and word of mouth

Supply disruptions that can't be fixed quickly enough since there are no backup suppliers on call
The first step to optimize supply chain operations is identifying opportunities for growth by tracking the challenges an organization has with its existing procurement operations.
3. Create an optimization strategy
A sourcing strategy is a plan to improve your procurement operations over some time. And there are always abundant opportunities to make an organization's supply chain and procurement ops more efficient, such as:
Developing alternative supply channels that can withstand shocks

Cutting down on expenses by exploiting volume discounts and partnering with new suppliers

Digitizing your procurement ops to increase visibility

Reducing delivery timeframes by making vendors bid competitively for new orders

Stocking up on inventory before known stockout periods

Building better communication workflows
An optimization strategy is a plan that lays down how an organization aims to solve the issues identified in your procurement and supply chain operations.
A portfolio of suppliers positioned to support your operations will make sure you have access to the inventory your business needs, at the right price, and with minimal risk to your company's operations and reputation.
Such a network needs to be created deliberately, starting with asking potential vendors questions about:
Their corporate reputation, i.e. ESG performance, fair trade agreements, environmental responsibility, employee satisfaction, etc.

Historical business performance, profitability, revenues, Net Promoter Score, and growth metrics — you want to partner with vendors that are going to stick around for the long-term, not those teetering on the edge of bankruptcy

Timescales — how long does it typically take them to ship orders?

References — who are their current customers?
You can proceed to negotiating and signing contracts with new vendors after you have a shortlist of potential suppliers that meet your organization's needs.
5. Automate your procurement processes
Your procurement and supply chain processes will only drag along at snail's speed if you make all the changes listed above & still depend on manual tools and tactics to maintain your supply chain.
Strategic sourcing requires digital transformation, ie. using technology to automate and speed up workflows and processes. There are many ways to slice digital transformation, such as:
Building integrations with tools across your procurement and financial stack

Switching from spreadsheets and email to comprehensive procurement and supply chain management tools where you can sign contracts, manage vendors, issue orders, track invoices, and make payments

Digitizing documents and move away from paper and word-of-mouth documentation

Creating workflows that automate repetitive tasks like three-way matching and payments when certain conditions are met
Automating procurement processes reduces the overhead required to manage an organization's supply chains, starting with the tools used.
6 Strategic Sourcing Best Practices
Strategic sourcing is a one-size-fits-all effort you have to execute a particular way. But you can take a page from several other successful organizations' playbooks with best practices for improving procurement operations.
Track your performance metrics before and after any change to your procurement and supply chain processes. Use them to determine whether your efforts to optimize operations are working or not.
Suppliers are often ready to offer better deals on volume purchases and long-term contracts. Make the most of them.
Negotiating and renegotiating contracts can save anywhere from 15% to 30% when you sign up for a new deal, accept bids, or renew contracts.
3. Understand the supplier market
Study pricing patterns to see when prices start climbing. Can you stock up before then? If you have to stick with one particular supplier for now, are there close substitutes for their products?
4. Think beyond the price tag
Sometimes, the cheapest supplier isn't your best option, and it's unwise to compromise safety, health, or financial standards just to get the lowest-priced product. Know when to balance pricing and utility.
5. Order inventory on time
If you make orders during the rush season when your competitors are all in the market, you will invariably have to pay a premium, unless you have contracts locked in.
Keep an eye on the market and order inventory on time before your organization's needs get critical.
6. Maintain open channels of communication
How quickly can you reach your vendors & vice versa? Do you have multiple communication channels to factor for redundancy?
5 Best Strategic Sourcing Software Tools in 2022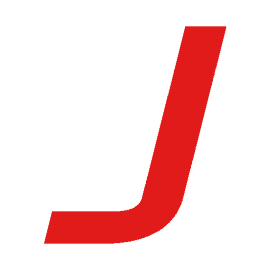 G2 Review Rating: 4.5
Price: Starts at $45,000 per year
Jaggaer runs the world's largest procurement, sourcing, and spend management platform for growing business, with a network of 4 million suppliers across 70 countries.
It combines all that capability into a SaaS platform where businesses can manage supplier relationships, order inventory from across the world, process contracts, quotes, orders, invoices and payments, and get detailed analytics into their supply chain operations.
From the service scope, Jaggaer looks more like a full-service procurement and sourcing enablement engine for multinational companies in manufacturing, aerospace, and heavy machinery, which might also explain their premium pricing.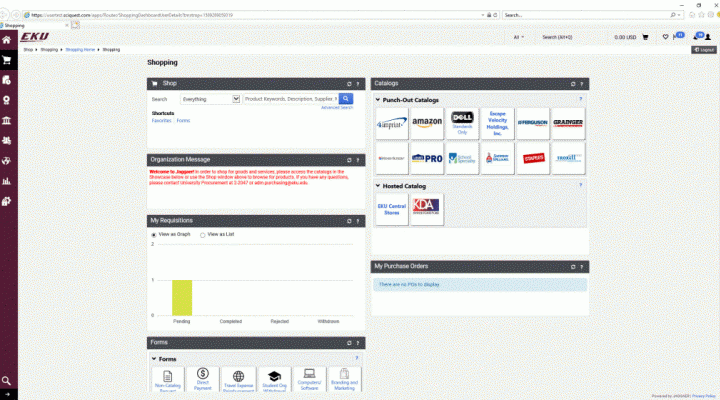 G2 Review Rating: 3.9
Price: Starts at $50 per month to $7,495 per month for Enterprise Plus
SAP Ariba is a simple cloud-based platform for managing expenses, procurement, and sourcing. Ariba offers a comprehensive product for:
Managing contracts from draft to approval

Creating conditional workflows

Tracking KPIs, benchmarks, and forecasts

Communicating with suppliers across phone and email

Capturing service documents and taking your procurement paper trail digital

Verify supplier reputation and enforce better governance with certifications

Manage sourcing, procurement, and spending

Integrate with the rest of your finance stack
SAP Ariba can also be on the pricey side, depending on your company's size; but it's easily one of the best source-to-pay platforms that grows with your business from startup to enterprise.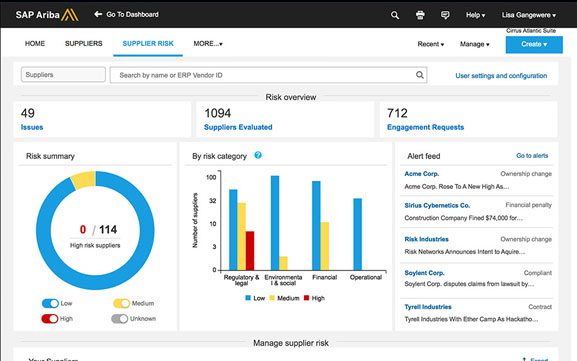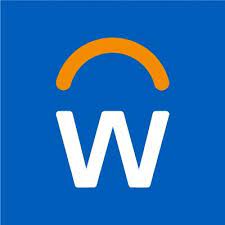 3. Workday Strategic Sourcing
G2 Review Rating: 4.8
Price: Contact for pricing
Workday Strategic Sourcing is a SaaS-based e-sourcing and vendor management platform designed to help growing companies run efficient supply chain operations.
It offers a complete procurement stack with features like contract management, supplier relationship, dynamic negotiations, reporting, and 360-degree visibility that surfaces opportunities to cut costs and save.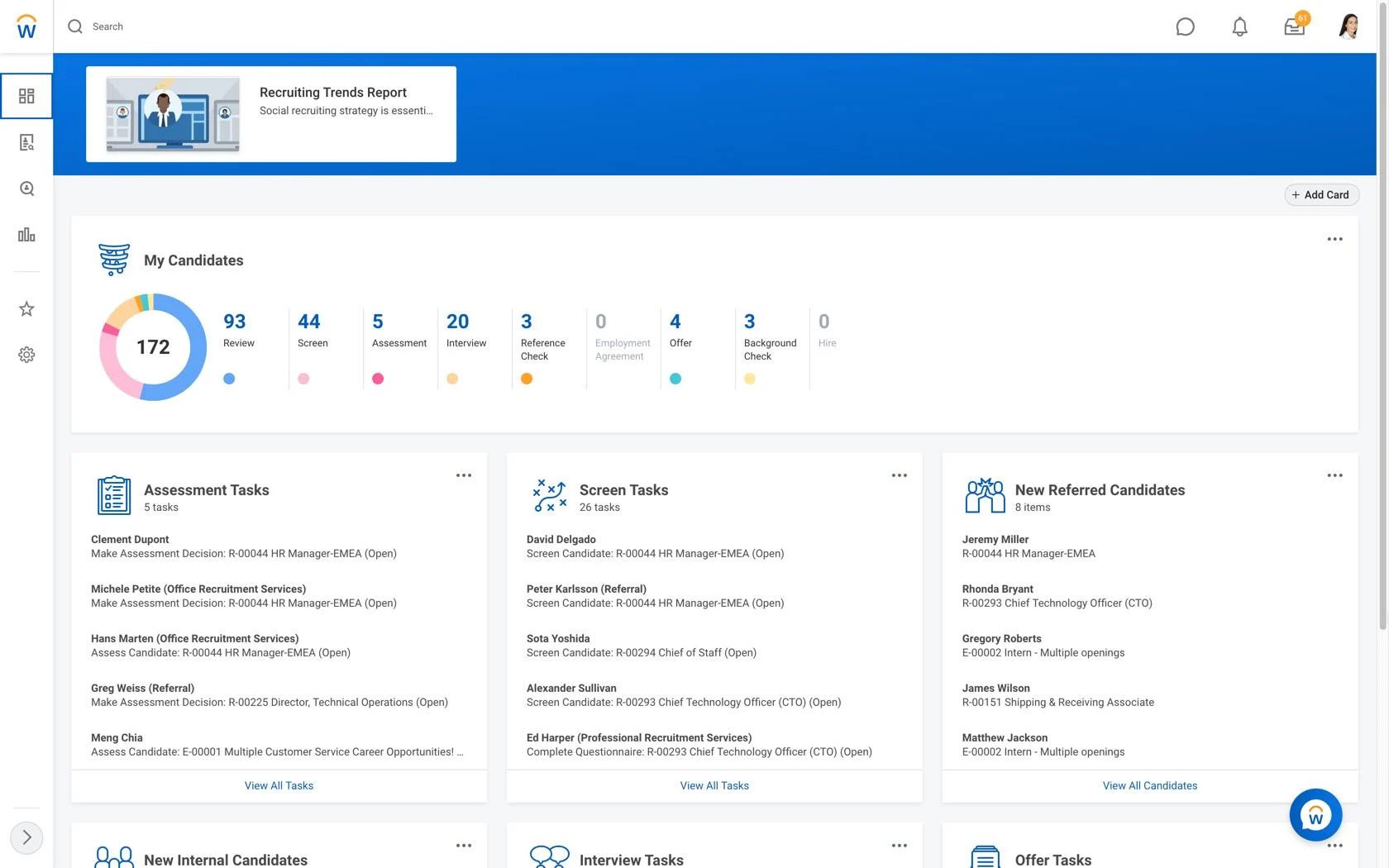 G2 Review Rating: 4.7
Price: Starts at $35 per user, per month
Precoro is a full-stack sourcing engine for managing the entire procurement process. Precoro equips companies of all sizes to:
Forecast targets (for individual departments and your entire organization) with historical data

Create a library of customizable contract templates 

Identify and vet suppliers for different products

Order inventory with a few clicks

Combine, process, and analyze procurement and sourcing data from one source of truth, and

Collaborate with multiple teams members throughout the procurement process
Precoro is one of the more affordable sourcing and procurement platforms — at least for smaller companies — but its features more than make up for any reservations you may have with the modest pricing.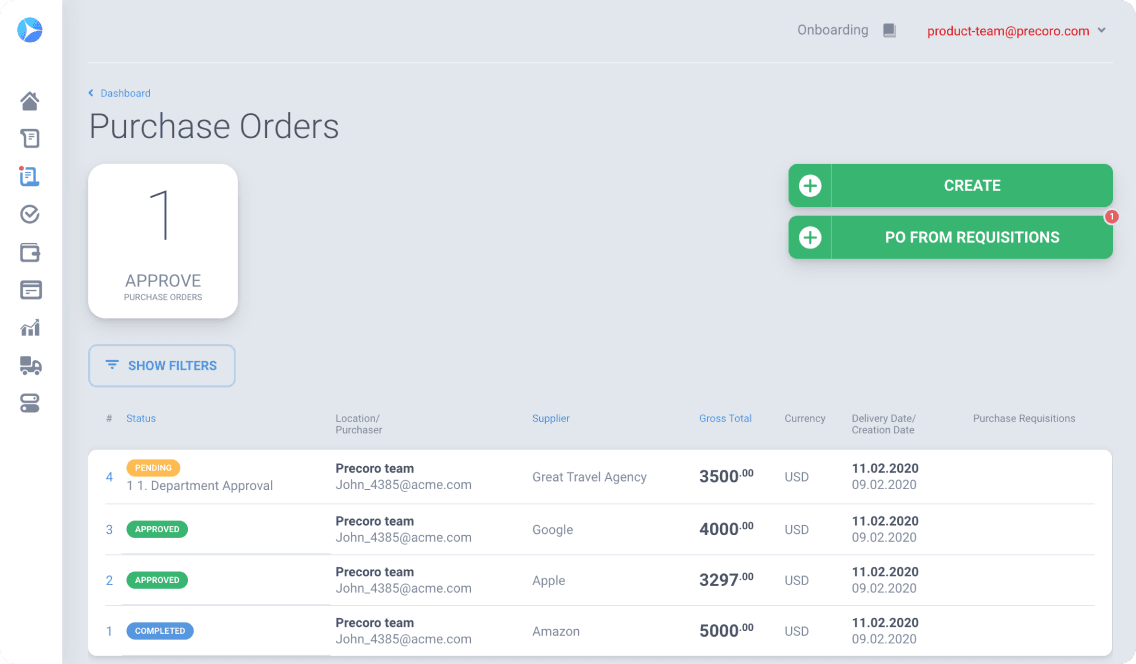 G2 Review Rating: 4.1
Price: Starts at $11 per user, per month
Coupa ticks all the checkboxes for an e-procurement platform designed for businesses that want to optimize their supply chain operations, bring spending under control, streamline purchases, and simplify invoice processing and payments.
Get complete visibility into your supply chain, from procure to pay

Create and manage purchase orders

Draft contracts from templates, customize on a case-by-case basis, and get them approved quickly

Compare offers from different vendors and lace orders with the perfect supplier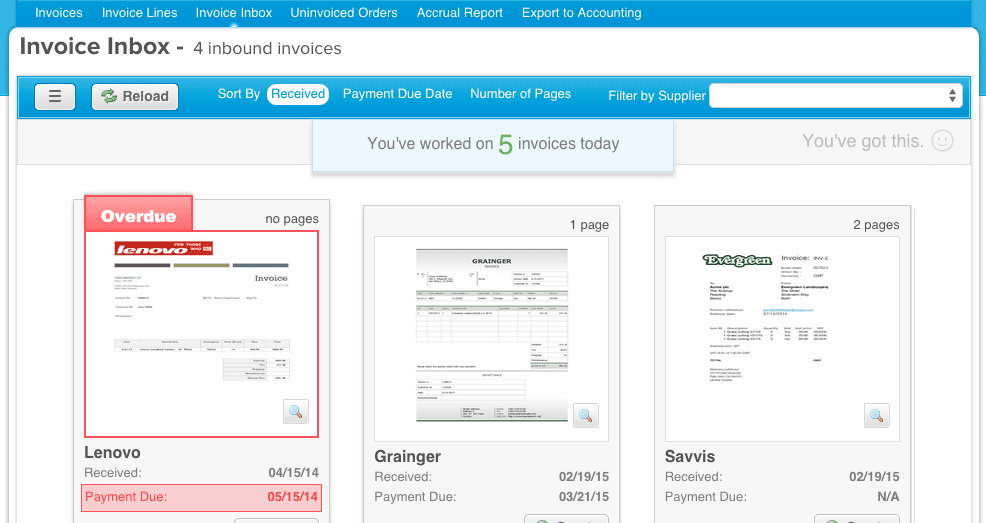 How Whatfix can support your strategic sourcing efforts
A state-of-the-art strategic sourcing platform will still fall flat if your procurement team isn't trained enough to use it well. And there's only so much your end-users can learn in a roundtable training session.
Whatfix offers on-demand training videos, walkthroughs, and task items inside your e-procurement platform to teach them how to use new features, complete projects, and manage the procurement process with your new tool.
Learn how Whatfix can help train your procurement team to make the most of your e-procurement platform using guided onboarding, on-demand videos, articles, and visual cues.
Subscribe to the Whatfix newsletter now!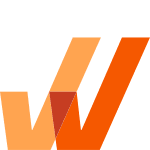 Software Clicks With Whatfix
Whatfix's digital adoption platform empowers your employees, customers, and end-users with in-app guidance, reinforcement learning, and contextual self-help support to find maximum value from software.