The property and casualty (P&C) insurance industry has been going through a period of digitalization because of the rise of InsurTech, technology that has been making the industry more cost-effective and efficient. In its September 2019 issue, Gigabit magazine reported that at least 86% of insurers were aware of the threat that new technology posed to their future revenues. Insurers knew they had two choices: adapt or get left behind.
Outdated technology is the top risk to P&C insurance firms that continue using their old software. It makes them vulnerable to cybercrime, resistant to change, and unable to meet changing customer expectations. It also makes it easy for more tech-savvy insurance firms that have prioritized digital transformation to take over their share of the market.
There are five main pieces of technology driving the P&C insurance digital transformation. Here's how they can be used to kickstart your own firm's digital transformation journey.
AI & Automation Tools Reduce Claims Processing Time and Costs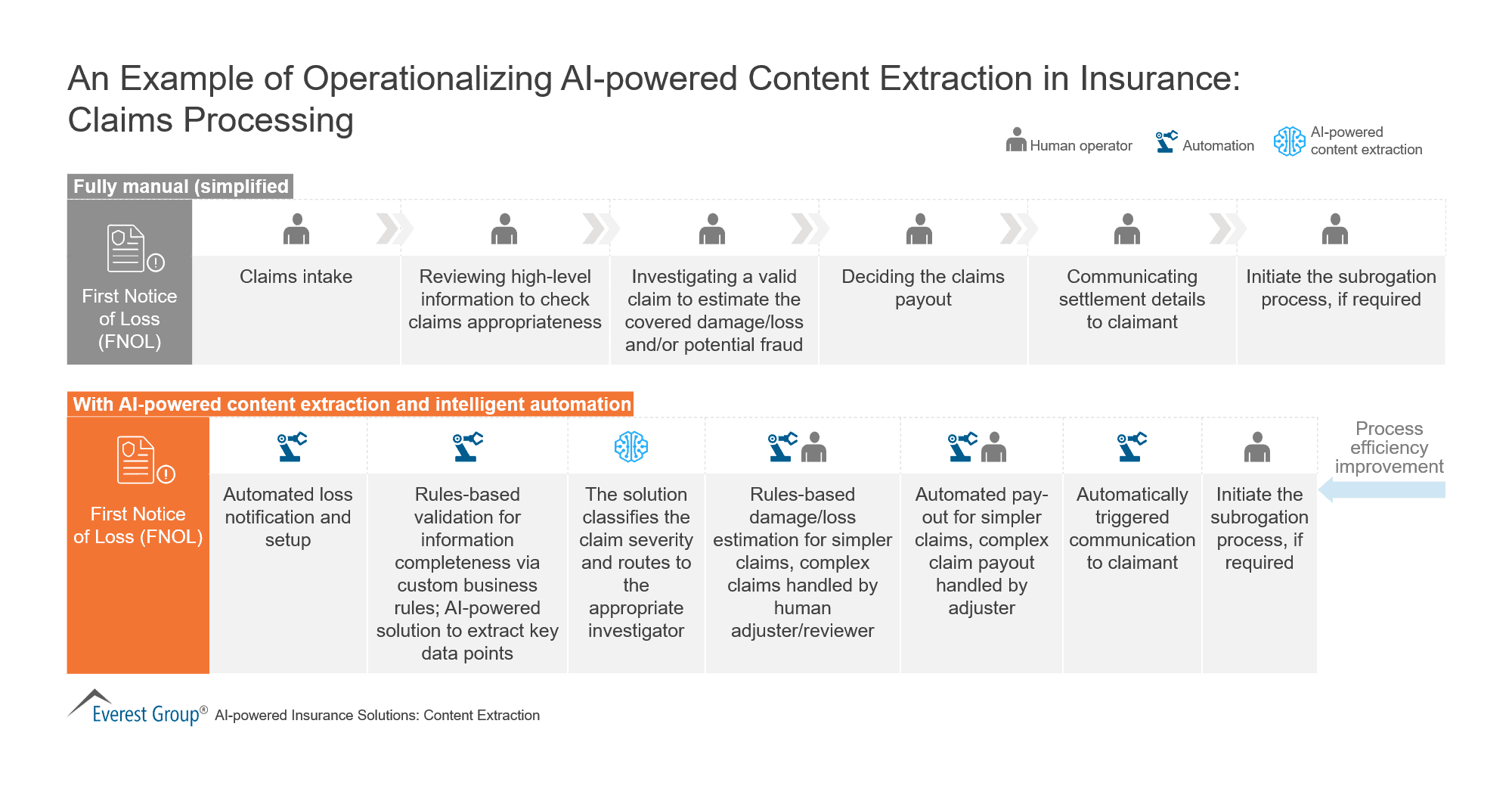 [source] AI ensures more efficient claims processing.
Manual claims processing typically takes around 30 days or more. And because there are many people involved in the process, it's susceptible to human error. Artificial intelligence (AI) and machine learning tools, on the other hand, reduce claims processing error rates to 0% and speed up the process by one to 15 days. AI has also decreased processing costs by 30%.
AI and machine learning tools continue to get more effective at identifying potentially fraudulent claims and estimating damages and losses because they continually analyze relevant data. These tools can also be programmed to handle repetitive tasks, like filing the first notice of loss (FNOL), freeing up time for your agents to do more thought-intensive activities.
One AI and machine learning tool that's been changing the P&C insurance landscape is Lemonade, an InsurTech startup with an automated chatbot that has achieved the unimaginable: it processed a claim in three seconds, from filing to payout. It has also identified a large number of insurance fraud attempts, saving insurance providers millions.
Omnichannel Customer Experience Tools Improve Communication
Providing an omnichannel customer experience (CX) means meeting your customers where they are and communicating relevant information to them regularly. Your customers need to be able to buy policies, process claims, and more on both web and mobile devices. Insurance providers that meet those demands will find that their customers are more loyal and less likely to churn.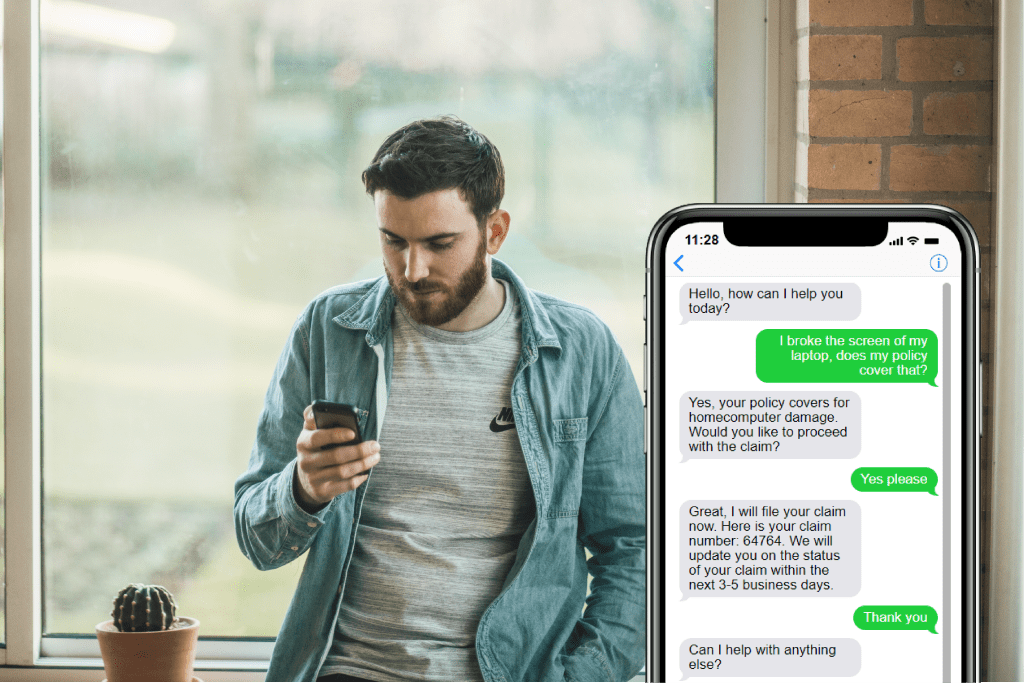 [source] Artificial Solutions' AI-powered chatbot provides customers with easy access to their providers across all devices.
Omnichannel CX also means providing customers with easy access to information, accurate and predictive customer service, and fast processing times across all platforms. According to Salesforce, 58% of customers say that their expectations have changed because of existing technological advancements, including omnichannel CX tools such as insurance chatbots. They want a more retail-like experience—easy access to your product offerings and quick responses from your customer service team.
Insurance chatbots help your firm educate your customers, collect customer feedback, and run simple processes. Artificial Solutions' AI-powered chatbot is a great example of a conversational chatbot that communicates with customers using natural language. Customers can ask the bot questions, buy policies, file claims, and more using a faster and more streamlined process. Customers have a great experience, and you save time and money in manpower and support.
Telematics Technology Enables Personalization at Scale
Telematics technology is data tracking software and hardware (think your cell phone, website cookies, global positioning systems [GPSs], and computers) that track users' behavior with their consent. Before telematics, there was no way for insurers to track and influence policyholders' behaviors. Insurers couldn't assess risk on an individual level at scale, so they had to create policies based on general data instead of personal data.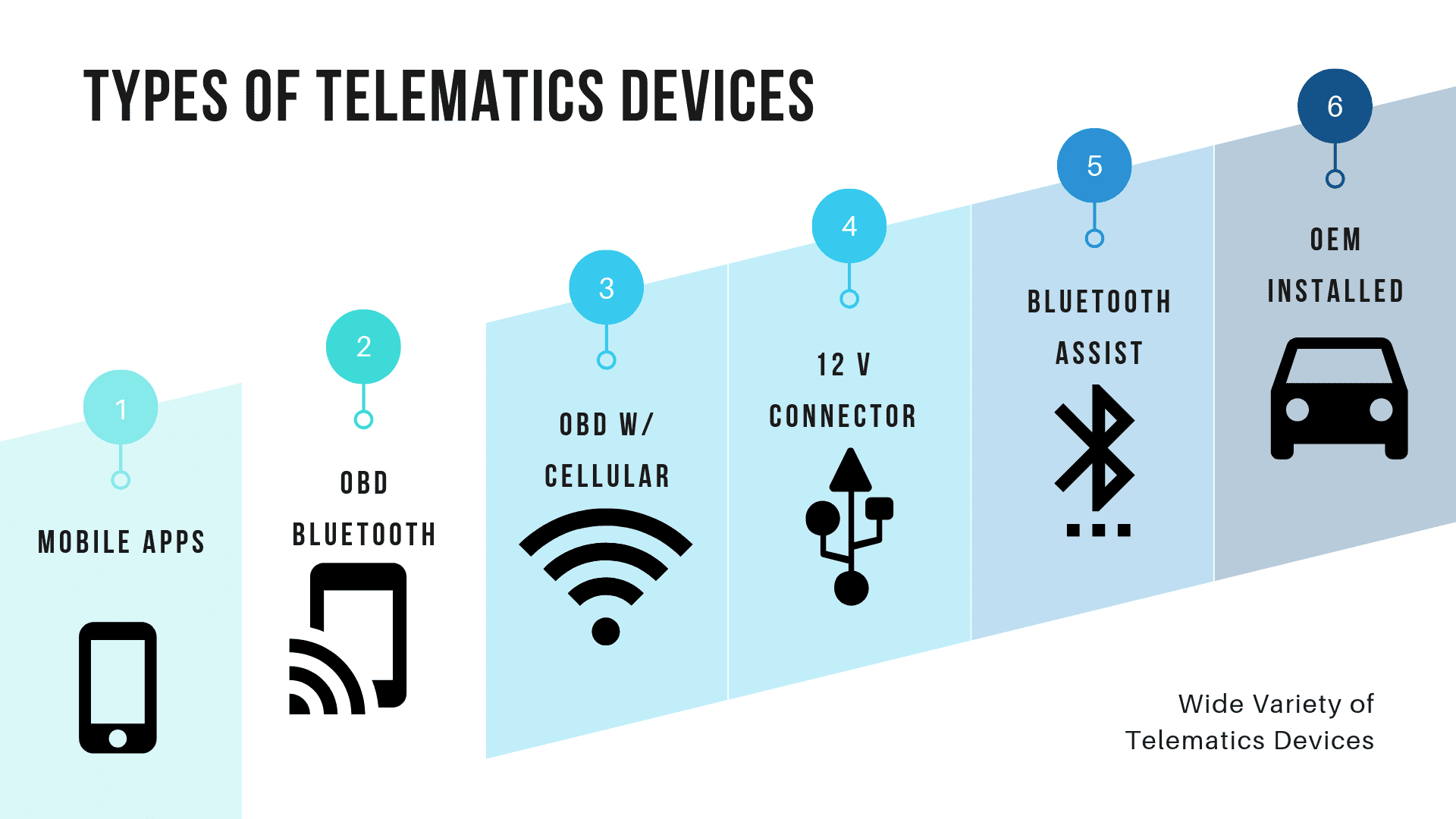 [source] Different types of telematics devices are already installed in most cars.
Auto insurers have already started using telematics tools like GPS trackers and beacons to track data directly from customers' cars and devices. With that data, insurers can anticipate changes in individual behavior to measure and reduce risks.
Insurers that use telematics and get the consent of their policyholders to track individual data can personalize policies and offer discounts that would not be possible otherwise. For example, instead of basing driving behavior on that of the general population, insurers can track an individual's average driving speed, most-used route, rate of car usage, and more to give their customers policies that perfectly suit their needs.
Apart from tracking behavior, telematics has also enabled providers to influence behavior to reduce accidents. Fewer accidents mean fewer payouts. Insights from telematics help insurers make better decisions around underwriting and claims, in addition to personalized policies.
Insurers have also started looking at smart home devices outside of the auto insurance industry to further drive P&C insurance digital transformation. Smart home devices track home data, such as humidity and temperature, that can cause damage to a home over time.
Blockchain and Smart Contracts Makes the Industry More Transparent
Blockchain is a digital ledger that records data in the form of "blocks" that become a permanent record once they are accepted "on-chain." Blockchains are easily accessible by permitted parties through blockchain-based platforms. Smart contracts are lines of code stored on the blockchain that automate insurance claims processing to improve user experience and back-end efficiency. The smart contract is ultimately what would approve (or not approve) the conditions of a claim and send it off to be included in a block.
Without blockchain, when a customer decides to purchase a policy, there are four parties involved: the customer, the broker, the insurer, and the bank. But conversations only happen between two parties at a time—for example, the customer only talks to the broker, the broker only talks to the insurer, and so on. Information is passed from one party to another and gets held up or lost during the tedious back-and-forth.
It's a long, convoluted process that lacks transparency and efficiency and usually provides a poor customer experience. It takes time for information from the bank to get back to the customer because that information has to go through two other parties.
Blockchain solves that problem because it is a decentralized system that removes the middleman and makes information more accessible. When a smart contract is created, it gets added to the blockchain for everyone to see. The blockchain-based smart contract then automates the tracking, management, and cloud storage of policies, records of physical assets, and claims-triggering events to increase back-end efficiency and front-end transparency. Instead of inefficient paperwork and slow communication, blockchain enables all information to be accessed by any party at any given moment.
To illustrate the process, the smart contract auto-initiates claims processing when certain conditions are met (e.g., policy expiration). Each piece of new information that gets executed through a smart contract gets entered into another block on-chain that would be accessible for all relevant parties to access.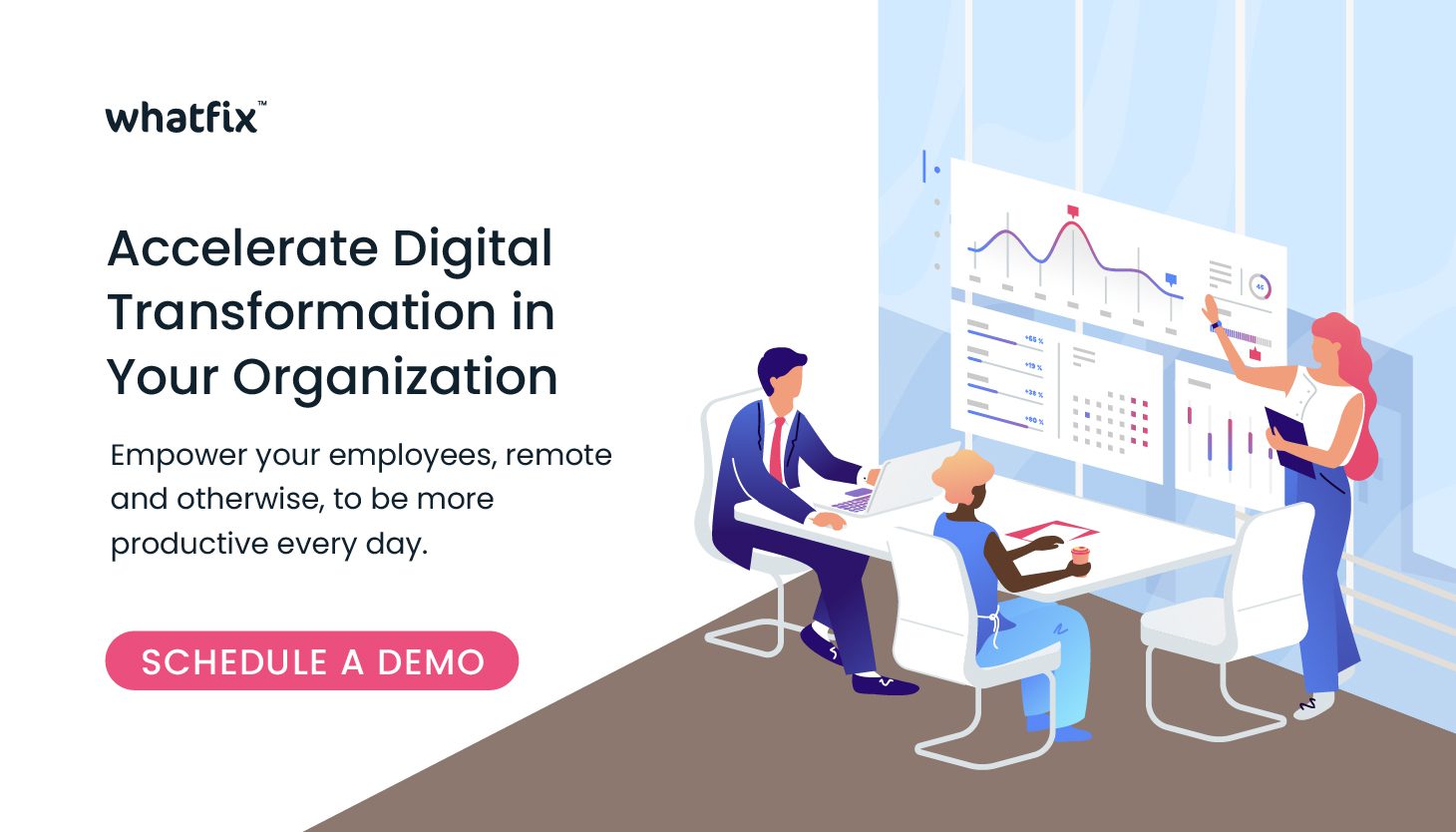 Digital Adoption Platforms Improve Agent Performance
P&C insurance digital transformation requires an upgraded tech stack and updated processes that theoretically save you time and money. But if your agents don't know how to use your tech stack or complete your processes, then the time and money you would have saved are wasted.
Unfortunately, you can't use traditional classroom training methods to train your newly digital workforce because they are outdated, time-consuming, and not collaborative enough for digital learning. You need to digitize and update your agent training methods to increase agent efficiency and reduce redundancy. A digital adoption platform (DAP) is training technology that integrates with your tech stack to walk your customers and employees through important processes and provide an easily searchable help content database.
It has features like walk-throughs, contextual self-help widgets, Pop-ups, and Smart Tips, and AI-powered chat interfaces to help your employees through your various processes. It also supports your employees by providing contextual, automated guidance technology to reduce errors and increase performance. Use all of a DAP's features to increase agent efficiency and improve the customer experience.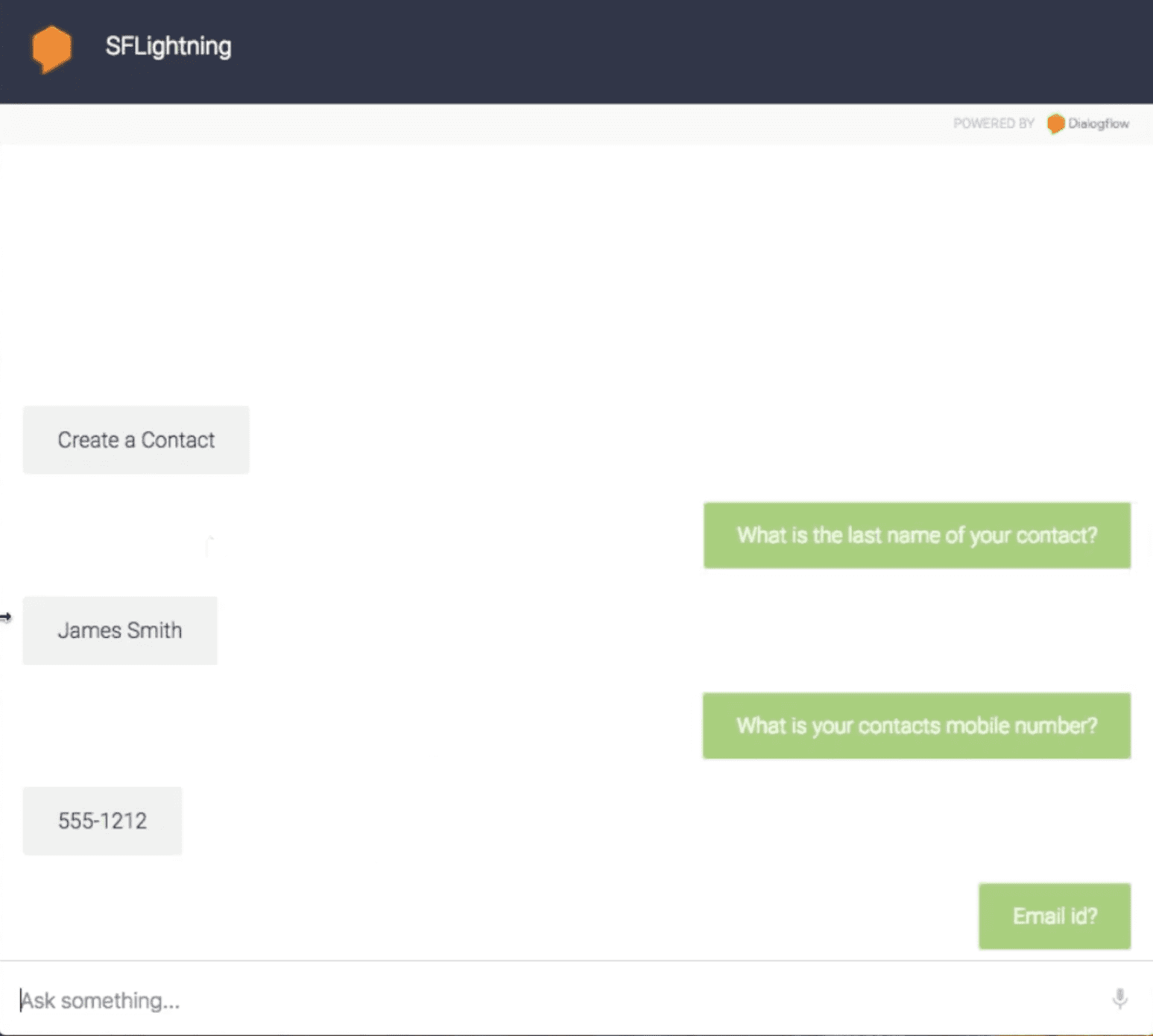 [source] Enable your agents to process policy sales faster using a DAP's automated chatbot.
One example of how DAPs can drive efficiencies in the insurance industry is Sentry Insurance, which created end-user training 40% faster with Whatfix. They used Whatfix features to create and deploy training modules across six different applications for over 77,000 people.
Drive P&C Insurance Digital Transformation at Your Insurance Firm with Whatfix
Digital transformation isn't going anywhere because our world is changing—especially in the P&C industry. Investing in the right pieces of technology will help you save time on inefficient processes, meet your customers' demands and expectations to increase loyalty, and stay one step ahead of your competition.
Book a demo with us today if you want to see how Whatfix can help your agents perform faster and better with hands-on training and automation.