To say that learning and development plays a key role in transforming the way organizations work would be an understatement.
Bill Polson, Technical Director of Pixar, attributes the achievement of the billion dollar animation studio's ambitious goals to its professional education program – Pixar University.
Employees are engaged to nurture out-of-the-box ideas, test them out, and, in Polson's words "to become the director of their own creative idea".
For Pixar to stay ahead of competition, it needs to push out more films, much faster. And Pixar University does just that by transforming the unique ideas from its employees into the animated feature films that we all love, and which earns the company nearly $13 billion in a given year, as of 2018.
Pixar's is just one example of how a comprehensive employee education program can transform a business. A survey by ATD reveals that companies that invest in effective employee training programs observe an increase in employee productivity which ultimately accounts for a 24% increase in profits. An exciting statistic when you are at the business end of the spectrum.
On the surface it all seems very simple. A great corporate training program sets the stage for employee success. However, surprisingly enough, nearly 40% of CLOs believe that their L&D initiatives are ineffective in analyzing and bridging the gaps in employee performance, according to a survey by McKinsey. This means a large majority of orgs still do not have an effective employee training program in place.
Corporate learning is constantly evolving and being disrupted. Some of these changes become redundant while others have the potential to greatly impact your business.This means that you need to be constantly aware of the changes that matter and make sure that your corporate learning program has enough room to accommodate these changes.
And what better way to stay abreast of potential trends than to follow the movers and shakers in the field. But the question is, who do you follow? While there is no one way to answer this question, since it largely depends on the kind of organization you're from, your learning goals, and so on, we've done our best to curate a list of the top 10 L&D influencers you must follow on LinkedIn in 2019. We have also added in our perspective on why you should be following these influencers among others.
Let's get started.
---
Jane Hart is the founder of the Center For Learning and Performance Technologies (C4LPT), a website that focuses on modern approaches to workplace learning techniques. She has over 30 years of experience and has authored several books, one of the most popular ones being, Modern Workplace Learning 2019.
Why you should follow her

Hart's insights are perfect for everyone who is looking to redesign their employee education program to keep up with today's employee expectations from corporate learning. She's constantly experimenting and innovating learning strategies and brings a lot of perspective into setting up the right L&D strategy for your workforce. She authors the annual Top Tools for Learning – a great resource to understand how different channels fit into your L&D program.
---
Josh Bersin's is a name synonymous among a large number of people in the learning and development industry. He is an expert on all aspects of the HR space and workplace technology and blogs frequently on related subjects.
Why you should follow him
Bersin is an industry expert when it comes to corporate HR and training. He frequently shares his perspective on employee engagement, corporate learning, and the latest trends in corporate HR. When you've already exhausted all recommended practices, Bersin's thought leadership articles are a great way for HR professionals to familiarize themselves with the latest research, statistics, and practices that they can incorporate into their corporate learning programs.
---
Craig Weiss came to the elearning space in 1999 and is one of the earliest pioneers in the field. In fact, he is one of the most influential people in the world when it comes to learning systems. His blog, www.elearninginfo247.com is read in over 170 countries and contains a wealth of information on LXPs or learning experience platforms.
Why you should follow him
Craig Weiss, being a recognized industry expert, frequently writes expert blogs on the different aspects of online learning. For someone who has forayed into the elearning industry for the first time, following Weiss is a good way to start gleaning information right from the very basics of online learning to designing and setting up online courses according to the newest trends and technologies.
---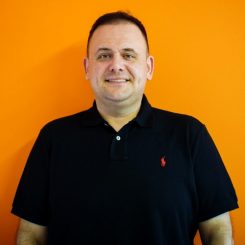 Another recognized influencer, Christopher Pappas is the founder of eLearning Industry, one of the most popular publishing platforms in the online learning space. The platform acts as a community for instructional designers and professionals in the elearning industry and helps them to stay updated with everything that happens in an around the industry.
Why you should follow him
Christopher Pappas writes extensively about learning management systems (LMS) and elaborates on how different sized businesses can make use of these systems. You can build a clear picture on how LMS factors in your learning and development programs, how you can leverage them, and a variety of aspects surrounding your LMS.
---
Charles Jennings is a recognized expert in building performance strategies for workplace learning across organizations. He is the co-founder of the 70:20:10 institute. The institute uses the 70:20:10 approach while designing and executing formal learning programs.
The 70:20:10 is a model that breaks down learning methods according to their effectiveness. Here's how it looks like

70% – Learning comes through hands-on-experience

20% – Learning comes through social learning, peer-to-peer interactions, collaborative learning, and so on.

10% – Learning comes through formal professional development methods such as instructor led training, classroom training, etc.
Why you should follow him
Jennnings focuses largely on driving effective outcomes from your learning and development programs. He talks about the overall impact of L&D on businesses and ROI and how you can maximize this impact. This is critical since a number of organizations still center the effectiveness of their corporate learning programs around mundane aspects such as time spent in learning and course completion when what really matters are tangible metrics such as ROI.
---

Donal H Taylor is the chairman of the Learning and Performance Institute, one of the leading authorities on  Workplace Learning. He acts as a consultant to software companies and helps them to maximize the impact of learning and development programs.
Why you should follow him

Donald Taylor delves deep into the intricate details of workplace learning techniques and elaborates on successfully implementing learning technology. His posts are key in understanding that learning needs to concentrate on both learners and managers for the most effective outcomes. He also focuses on the importance of understanding skill gaps and equipping employees with the skills they need with effective use of learning technologies.
---

David Kelly is the EVP and Executive Director of eLearning Guild, a community for everyone who works in the elearning space. He has over 15 years of experience and is quite the expert on leveraging technology to improve training and organizational performance.
Why you should follow him
Kelly regularly curates expert content on learning and development ranging from tips to learning theories to dealing with subject matter experts, and a lot more. His aim is to provide comprehensive information to the L&D community and he does this by handpicking content such as case studies, data-driven articles, and thought leadership articles by other industry experts
---
Elliott Masie is again, an L&D influencer who has been in the elearning space for quite some time now. In fact, he is the person credited with having coined the very term 'eLearning'. As far as experience goes, Masie is a recognized industry expert with over 40 years of experience with him.
Why you should follow him
Having been in the field since 1995, Masie has seen learning and development evolve over the years and how trends and technologies have shown its effect in training programs. He researches quite extensively on the usability of learning technologies and how it is likely to fare in the future. For anyone who is planning to implement the latest learning technology, Elliott Masie has authored plenty of in-depth articles on the impact of implementing such technologies and whether your business needs them.
---

Laura Overton is the original CEO and founder of Towards Maturity, a platform that helps organizations improve the effect of learning technologies in their workplace. She focuses on uncovering and sharing effective practices in learning innovation that delivers business value. She has 30 years of experience in evidence based learning and has authored over 40 reports and articles relating to the same. In February 2010, she was also the very first woman to have been awarded the Learning and Performance Institute'c Colin Corder Award for services to training.
Why you should follow her
Laura helps you to move away from the benchmarks and metrics that have been traditionally used to measure how a learning program is improving the way a business functions. Instead, through her work, you are continually exposed to modern benchmarks that provide a more measurable way to track the effectiveness of L&D programs. She also explores the right balance between best practices for workplace learning and learning technologies. She talks about changes that need to be implemented with learning methodologies in order to overcome employee engagement challenges and make workplace learning a more seamless process.
---

Roger Francis is one of the three founding partners at Creative Learning Partners, a platform that utilizes technology and learning techniques to improve the learner's experience.
Why you should follow him
Francis' main area of focus is in apprenticeships and apprenticeship programs. He brings a fresh perspective to the concept of blended and hands-on training and what an apprenticeship could potentially mean for both the providers and apprentices.