Truth be told, User Onboarding is a tricky business. You may think that you know how to build and execute an onboarding process seamlessly. You might also believe that you could hack the process to get buttloads of active users. But, ultimately, the truth is, a single misfire is enough to topple down all your hard work like a series of dominoes.
So, what all have you read on building a user onboarding process?
Articles like 'X' tips on creating a great user onboarding experience, best practices to follow, what you must do to streamline the process, what you mustn't do if you want to keep it afloat, etc. Isn't it?
During my research, I noticed one peculiar thing – most of the articles, albeit excellently written, do not highlight a structured process to formulate onboarding solutions, specific to a product or an audience. Instead, it tiptoes around must do's, tools, and best practices.
It got me thinking – what's that "idea" that can help in creating a fail-proof user onboarding process for a product?
(Frankly, that thought led to another, and finally ended up being this article.)
There's no one-stop hack, solution or idea to create an ingenious User Onboarding Experience. User Onboarding is in fact, a process, that becomes better with time and a lot of iterated strategies.
As Barack Obama said in one of his campaigns,
"If you're walking down the right path and you're willing to keep walking, eventually you'll make progress."
Progress, in a specific case like onboarding new users, comes with the deep understanding of the product, the target audience, and the active market.
If you don't have clarity about them, then you might just end up opening a Pandora's Box, which would adversely affect your overall business strategy.
With that thought in mind, let's get on to the first "crucial" factor in creating a great user onboarding process.
Understanding your product!
We know that customers aren't simply influenced by products alone when choosing who to give their hard-earned bucks to – It is the experience that comes along with the product that becomes the tipping point.
So, demonstrating strong knowledge and expertise about your products and services becomes crucial to instil a positive experience for your customer. But how do you get to that?
Let's start simple. Try and answer these basic questions about your product. This is in order to clearly understand how your product fits in with your customers.
– How would you describe your product?
– Which target persona do you cater to?
– How would your customers describe your product?
– What is the purpose of your product for the customer?
– How does your customer access your product?
– How much do you interact with your customers?
I'm sure that you might have already thought of detailed answers to these questions. In fact, your answers to these questions is what matters when you decide on how well your product fits into the ecosystem.

Let me give you another perspective.
Depending on the answers to the questions above, you should be able to categorize your product into two – High touch & Low touch.
High-touch v/s Low-touch Products
High touch products are those which require a lot of human involvement throughout its product lifecycle. The human interaction plays the deciding role when it comes to a prospective user/customer. The interaction could be over any media like via phone calls, emails, video chats, or even in person. High-touch products, which are generally sophisticated, requires a lot of understanding and training.
Such products could be any of the complex applications that you use daily and require constant support. Here, human interaction makes or breaks the experience. Say, for example, a sophisticated CRM like Salesforce or Oracle requires a lot of pros-cons aggregation before you get onboard. 
Also Read: If you are CRM aficionado, then you might also like my article on Salesforce Onboarding.
As a contrast, in Low-touch products, the interaction is minimal and transactional. Generally, these products are easy to use and users can grasp their concept quickly.
Such products would be an eCommerce website or any of the everyday productivity application. Where the user can quickly sign-up and start using the product without any human interaction or support.
For clarity, here's a brilliant analogy that explains high-touch and low-touch approach in a simplified manner. (as seen on Quora)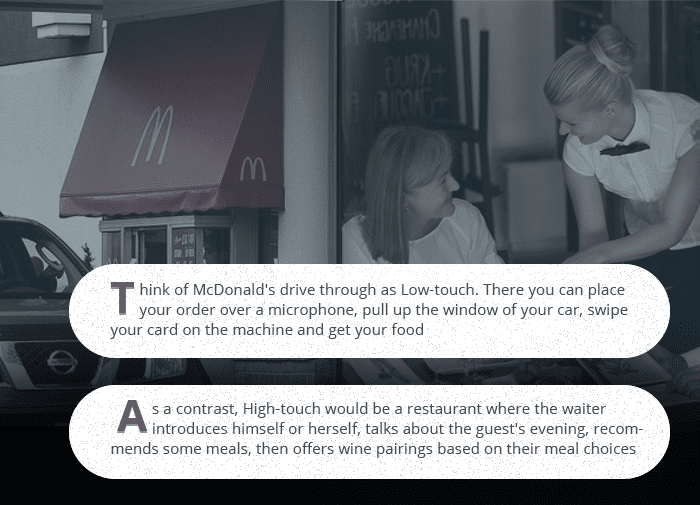 Once you understand where and how well your product fits in, the next step is to analyze and understand the psyche of your target market.
Understanding Your User's Psyche!
Understanding, even empathizing with your users is the key to designing a great product experience. But that may not be possible always.
So, the trick is to find that "sweet spot" between the user's needs and the business goals. And then present an overall experience that can meet many goals and requirements.
It's likely that you won't get it right at the first time. Iterating it till you almost get it right is what will give your user that 'breakthrough experience' or the so-called 'Aha moment'. That is when they realize your product's potential to solve their problems. That is when your user says, "This product is pretty awesome", and decide to go ahead with it.
How To Think Like Your User?
As per this amazing book on Human-Computer Interaction, there are many steps on how you can learn to think like your users. The more you understand your user, the clearer will be your idea to devise a plan for the 'Aha moment'.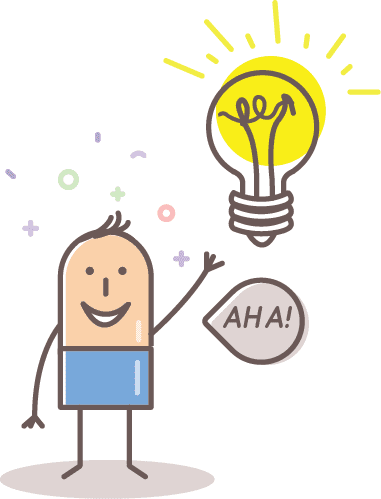 I'll quickly sum up my learnings here.
1. Create and use personas to assess and study your users
2. Before you implement, put yourself in the shoes of your target persona, then identify and assimilate assumptions
3. Dig in to see what your user's goals are, and how they want to be engaged
4. Identify, collect, and process data to study  the user's behavioural patterns
5. Iterate this whole process till you find the best fit for your organization
Once you get hold of what your user wants and what your product is, then your next priority is to define the onboarding process for your user.
How To Build A Rock Solid User Onboarding Process – Explained
We've come to the most interesting part of this article. Here, I'll sum up everything about the user onboarding process and show you how to apply it in a structured manner. But before that, let me give you a glimpse of what user onboarding really is!
There are many analogies that are used to explain user onboarding. My personal favourite is 'The Super Mario' analogy by useronboard.com's Samuel Hulick. But, I also do love the way people compare user onboarding to a DIY chair at IKEA or making an omelette with all the essential ingredients.
So, I'm going to try my bit here. I'll explain user onboarding process with an analogy of my own and then get to the crux – creating the user onboarding timeline.
Why User Onboarding Is Like Riding A Bicycle!
Let's consider your product is basically your first bicycle. And user onboarding is simply the story of how you learned to ride that bicycle. The success factor here is, how you learned to cycle properly with minimal help. 
The first-hand user experience
As your birthday present, you just wanted one thing, the cycle that you saw at the mall. So you went ahead, told your friend and he went on to buy it for you.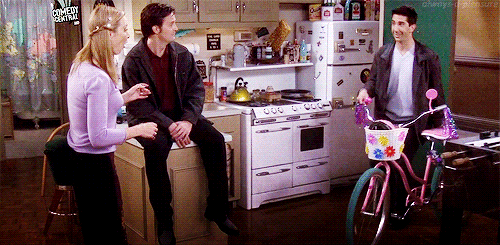 After you got it, when you started off with your bicycle, you had your friend to help you with it. He helped you onto your bicycle, he held and pushed you along, while you learned how to balance and pedal.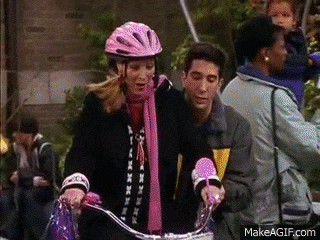 When you say this in the context of user onboarding, your bicycle is basically the product that you just signed up for after you were impressed by it. And as soon as you signed up, you are taken through a great onboarding process that teaches you how to use the product and what are its essentials.
The taste of success and boost in confidence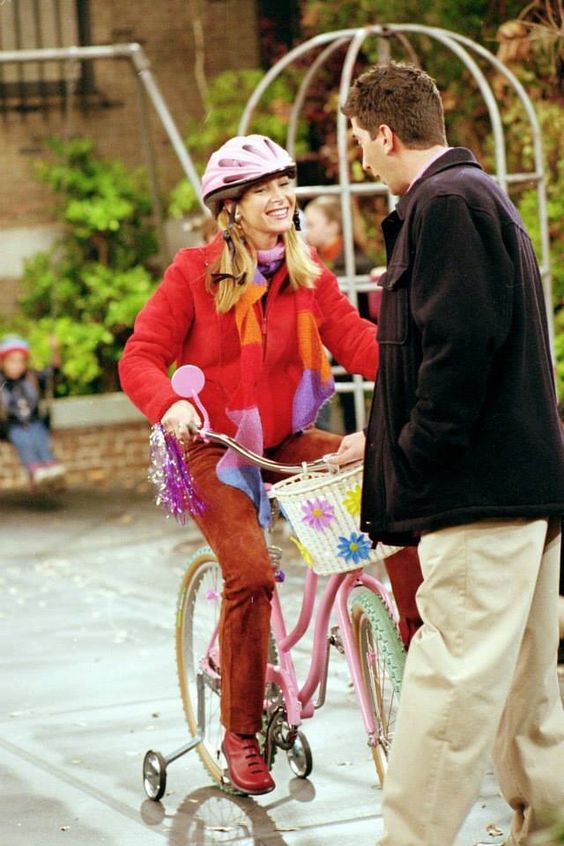 Then, one day your friend got a pair of training wheels for your bicycle so that you could balance better and didn't fall. When you finally found your balance and got the hang of it, he bent the training wheels a little upwards. It was something that boosted your confidence while you cycled.
This fits into the next step of user onboarding. Once you get hold of what the product does, you started exploring its capabilities. And whenever you need help, the customer support team helps you over calls, emails, IM's or even with some intuitive self-help widgets. This will increase your confidence in the product eventually, especially because by then you'll be much too familiar with all its functionalities.
Ready, set, and go!
Soon after, you said to your friend that you didn't need the training wheels anymore. You were good to go on your own.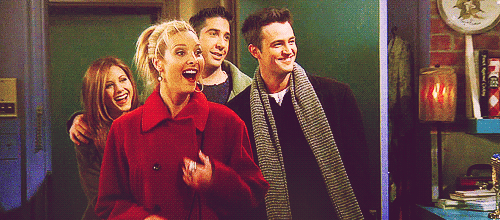 Well, I think I needn't explain this bit. But yeah, I'm sure this is pretty much how you got hooked on to any web product or app that you use in your everyday life. 
[ctt template="3″ link="F16a4″ via="yes" ]Here's How You Can Build A Rock Solid User Onboarding Process![/ctt]
So, what must you learn from this analogy?
1. User Onboarding must be completely user-centric.
Onboarding tends to fall apart when it's just about the software pointing itself out. This is why understanding your user's psyche is super important.

2. User Onboarding is all about quick gratification.
If your user ends up following your onboarding process and does not reach the 'Aha' moment in a short time span, then they'll be gone even before you know it.

3. User Onboarding is a guided process.
Guiding the user through the best experience will not only increase user satisfaction but also will help you retain them efficiently. And if you've already analyzed whether your product is low-touch or high-touch, then you can definitely devise the right onboarding process. The guidance could be done in person or with an interactive walkthrough.
4. User Onboarding is an ongoing process.
It can only end when the user knows your product like the back of their hand.

5. User Onboarding relies on handholding.
In the initial stages, it is better to hand hold the users across the multiple touch-points of your product, until they understand the platform's functionalities and are comfortable with them.
Gathering all the thoughts in the above three parts, let me draw you a structure of the User Onboarding Timeline on the basis of the two types we saw before – High touch and Low touch products.
The User Onboarding Timeline [Infographic]
Please include attribution to whatfix.com with this graphic.



The infographic above shows an overview of the structure that should be followed for building a seamless user onboarding process. Well, it is not pinpointed to work for your company, but it has all the elements that you will need to understand how to create your own strategy.
So, that brings us to the conclusion. Before you decide on hacking your entire onboarding process to gain that spike in traffic and conversions, make sure that you check that you have your entire user onboarding structure in place.
Before we move on to the tools as I promised at the start, here's one more thought, that I want you to remember whenever you revise your user onboarding strategy.



Let's get to the tools.
14 Awesome User Onboarding Tools!
This is a precursor to my exhaustive listing of User Onboarding Tools.
Here, I'll explain the usage of these tools as per the multiple stages in the infographic.

Impression & Acquisition
This stage focusses on the look, feel, and impression stage of user experience. There are 3 types of tools that take precedence at this stage.
Sign-up tools
1. Auth0 – Helps in reducing friction and helps users to sign up for your app as quickly as possible.
2. Loginradius – Manages your website registration process and allows seamless integration with other business tools.

Communication tools (Auto-triggered Email)
3. Drip – This is an email automation platform that will allow you to craft and automate interactions with your leads, trial users and customers.
4. MailChimp – Yet another simple to use email marketing tool, that helps in following up based on website activity/inactivity, signups, etc.

Onboarding tour creators (In-app guidance)
5. Whatfix – This nifty tool enables you to create interactive walkthroughs as onboarding tours, that can guide your users quickly through all your major touch points on your application.
6. Hopscotch – It is an open source framework that lets you build simple welcome tours for new users.

Customer Success & Retention
The latter two stages focus on the users understanding all the capabilities of the product, followed by its habitual usage. This can be realized with customer success tools that solve the user queries when needed and provides their expected ROI.

Video Tools
7. GoToMeeting – With this nifty tool, you can directly get into a conversation with your user on a shared screen video, adhering to their query.
8. Wistia – Popular in hosting business videos, Wistia is a platform where you can showcase video tutorials that can help your users when in doubt.

Helpdesks
9. Zendesk – Being one of the most popular helpdesks in the market, Zendesk helps in creating a full-scale knowledge base that can help in your customer success.
10. GrooveHQ – This easy-to-use knowledge base software is great for solving support questions while collaborating your customer emails, social media posts, live chats and calls.

Instant Messaging
11. Olark – This tool shows you who is on your website and what they are doing. You can start an instant chat with them to proactively help them with any of their queries.
12. LiveChat –  This simple chat tool helps in reaching out to the users on your website/web-application directly without any delay.

Survey Tools
13. Zoho Survey – This is a great option for collecting feedbacks and NPS from your users.
14. SurveyMonkey – For assessing your customer satisfaction to doing a market research, this tool helps you create, edit and analyzing survey effectively.
---
If you aren't familiar with Whatfix, we'd love to show you how we streamline user onboarding process, engagement, training, and support. If any of this sounds appealing to you, I urge you to try us out.