When we released our Multilingual Support feature, our mission was to streamline Whatfix across multiple languages for our customers from across the globe. Now, with the latest feature release, we are aiming to solve yet another BIG problem – Consistency in user onboarding & training.
We are super excited and proud to tell you that we've created a widget that solves this problem, proactively. This widget is called the Task List, and it will help you create a checklist of Whatfix interactive guides for your users, that will seamlessly get them onboard your platform, instantly.
What is the Task List widget all about?
The Task List widget is an essential tool that will streamline onboarding & training for new users on your web application. It can be configured to contain a list of Whatfix interactive guides as tasks, which will help your users:-
Get familiarized with the user interface of the app

Understand the important touch points on your app

Learn to use different tools within the app
How does it work?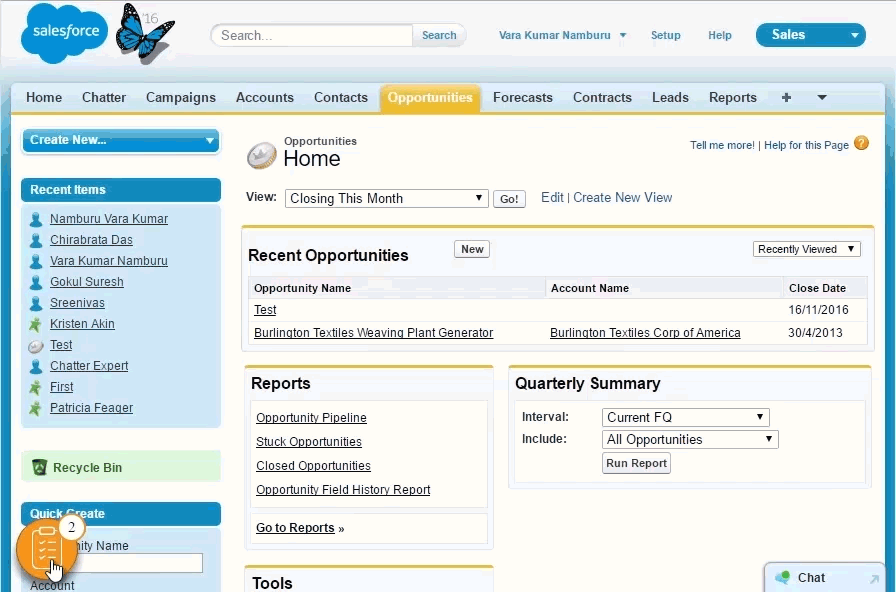 The Task List appears as a small widget which you can position at the bottom right or left corner of your screen. It will display the tasks to be done in the form of Whatfix interactive guides.
The Task List is launched as soon as the user sign-in to the application. On clicking the widget, it will show the user, all the tasks to be done. It remains static on the app until all the tasks are performed to completion. As each task is completed, the user's progress is recorded and updated in the form of a checkbox next to the tasks. This enables users to keep track of their progress as they move through completing each task.
Once all the tasks are completed, the widget disappears. The users can then use other widgets like "Self-Help" to get live contextual help.
What are its benefits?
Task List gamifies the onboarding and training experience of your users with real-time interactive guides. This gives the users, the necessary push to complete all the important tasks interactively, as soon as they are onboard your web application. And essentially, it can be used to create a checklist of tasks for your platform.
Further on, it's major benefit are:
Speeds up onboarding & training

Enhances customer experience

Boosts engagement on your web platform
How do you configure it?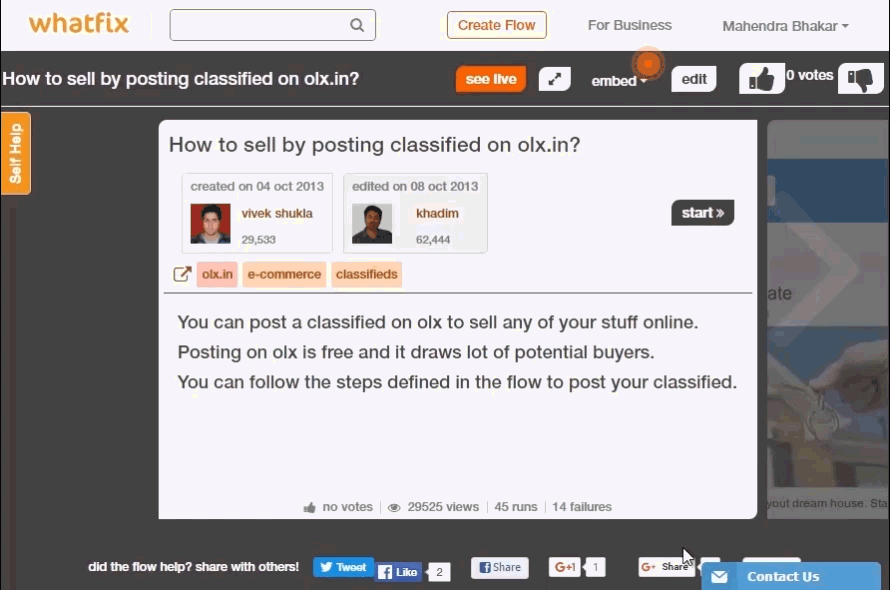 The configuration of the Task List is similar to that of our Self-help widget. The menu to create the task list can be accessed on any flow, under the embed menu.
You have the option to select the Whatfix guides on the basis of tag, hostname or flows created by the editor.
Once selected, embed the one-line script of the task list onto your website or integrations pane, and the Task List will be made available on your web application.
For the detailed explanation of the Task List script integration, click here.
How do you get it?
That's the best part! It is already enabled for all Whatfix Enterprise accounts. All you have to do is create the Task List with the required Whatfix interactive guides and then integrate the one-line code in your web application.
If you have any queries, reach out at [email protected]