What are the best change management podcasts in 2023?
The Digital Adoption Podcast

The Change Management Podcast

Change Management Review Podcast

The Project Management Podcast

Change on the Run

The ERP Organizational Change Journal

Change by Attraction

Tales from the Trenches of Change Management

Influence Change at Work

Chatting About Change with Dr. Jim Maddox

Conversations of Change

The Change Manifesto Podcast

The Change Exchange

Change It

Change Out Loud

Mavens of Change

Manager Tools

Perspectives of Change

The Inner Game of Change

The Carey Nieuwhof Leadership Podcast

Project Management Paradise

IpX True North Podcast

Transforming Nonprofits

Change Management Executive

Digital Stratosphere: Digital Transformation, ERP, HCM, and CRM Implementation Best Practices
Subscribe to the Whatfix newsletter now!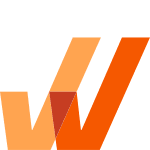 Software Clicks With Whatfix
Whatfix's digital adoption platform empowers your employees, customers, and end-users with in-app guidance, reinforcement learning, and contextual self-help support to find maximum value from software.