What Is an Interactive Walkthrough?
Interactive walkthroughs are step-by-step guides that are used for customer and employee onboarding and training programs to encourage faster 
digital adoption
 and a higher level of understanding.
Interactive walkthroughs are on-screen tutorials that show end-users how to use a product, a newly released feature, or a new workflow through in-app guidance, product tours, tooltips, and other in-app onboarding UI/UX elements.
Interactive walkthroughs provide contextual guidance, in the flow of work, to drive adoption. Guided walkthroughs are primarily used during user onboarding, in training and upskilling programs, when changes are made to a task or workflow, and when new features are released. 
In-app user walkthroughs provide a more personalized experience that accelerates time-to-competency and guides users to achieve their
"aha!" moment faster.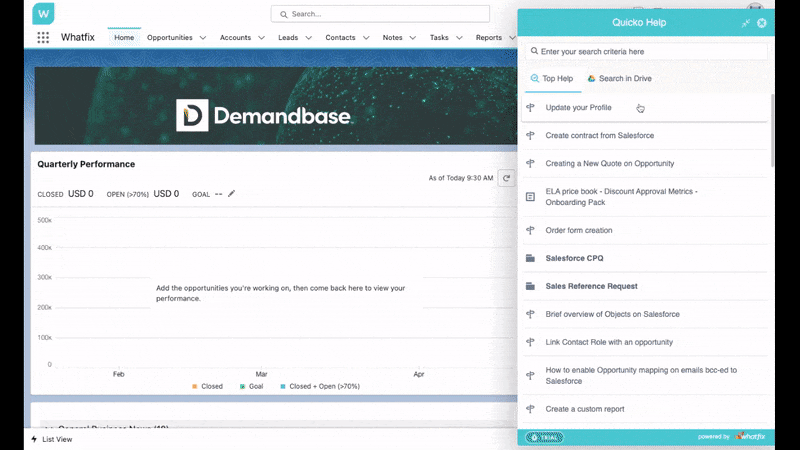 Guided Walkthroughs vs. Product Tours
Interactive walkthroughs and product tours are similar, but they aren't quite the same. They both guide end-users through processes to increase efficiency, but they have different functions and end goals.
Interactive walkthroughs teach users how to engage with the critical elements of your feature or tool. Interactive walkthroughs are typically more hands-on than other types of tutorials, as they often involve the user completing tasks or making choices as they progress through the walkthrough.  
To help employees learn how to use new CRM, an enterprise company might create walkthroughs to train users on how to use the new tool efficiently. The purpose of these interactive guides is to facilitate faster product adoption of new tools or newly released features.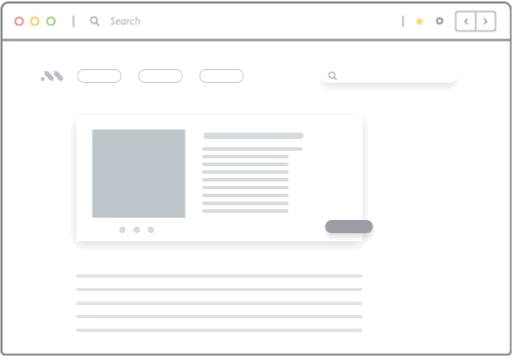 On the other hand, a product tour is usually used by SaaS products, mobile apps, and web apps during user onboarding to give users the lay of the land. Product tour software helps reduce customer time-to-value, drive engagement and retention, and highlight the most valuable features.
It's also possible to combine the two and create product tours that guide users with interactive walkthroughs of core flows and features – as seen below in a Workday HCM example, built using Whatfix's digital adoption platform.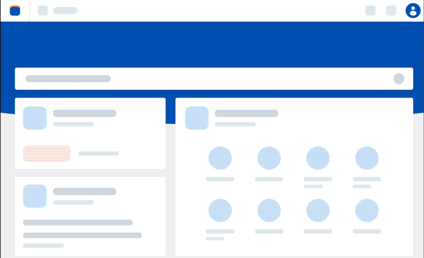 Benefits of Interactive Walkthroughs
Interactive walkthroughs provide more benefits and value, and are more effective and efficient, compared to traditional customer, employee, and user onboarding methods. A few of the most common benefits include:
Personalized, contextual guidance:

Walkthroughs can be personalized based on an end-user's role, customer segment, or other user types. As a result, training programs that utilize walkthroughs are goal-oriented and help users become more proficient at what they need to do.

Faster adoption: New customers and employees can run a walkthrough instead of fumbling to figure things out independently, leaving the application to ask someone else, or sifting through help content to find what they need. With a walkthrough, they can start using a new tool on day one, driving overall user adoption.
24/7 access:

Employees can find a walkthrough to guide them through a process or feature at their exact moment of need. Walkthroughs are available any time, which provides

self-service support

anytime your users require help.

Quick multiple-format content creation:

You can easily and quickly create walkthroughs with zero coding knowledge. After creating a walkthrough, you can export it into a PDF file, video, or other formats you might need.

Distribution at scale:

Walkthroughs are easily distributable because they live within your digital tool or application.

Reduced costs:

Walkthrough software is generally cheaper than traditional training methods because it's easier to create and maintain existing content. Updating an entire video course or creating new content to account for a new feature can take weeks. Updating walkthroughs will take a few days at most.

Less time spent on support:

Providing effective self-help solutions through interactive help software means fewer people asking your support team for help. If people can find what they need on their own, they would rather do that than waste their time waiting for a representative and having to explain the problem.

Information retention:

By guiding users through a product's key features and functionality, interactive walkthroughs can help users retain more of what they have learned.

Higher user engagement:

Interactive walkthroughs can help improve the overall user experience by providing a seamless and intuitive way for users to learn about a product or service.
What Is Walkthrough Software?
Walkthrough software integrates and overlays on any software platform – desktop applications, SaaS products, web apps, mobile applications, in-house custom portals and tools – allowing anyone to easily create, analyze, and manage interactive walkthroughs without the need for engineering support or coding knowledge. 
These no-code product walkthrough creation tools empower organizations to create more contextual customer and employee experiences. 
Employee Experiences:

Empowers organizations to create contextually guided walkthroughs that help drive the adoption of internal processes, communicate new process changes, onboarding new employees faster, implement new software quicker, and provide overall better employee performance support – all driving adoption of software investments and helping organizations find technology ROI.

Customer Experiences:

Empowers customers with more contextual user onboarding experiences, guides them to find value in a platform, showcase new features, and drives overall adoption of SaaS tools, customer centers, web portals, and custom apps.
The most powerful walkthrough creation tools are digital adoption platforms (DAPs).
A DAP provides organizations with a no-code editor to create in-app experiences for user onboarding, product training, and website walkthroughs. DAPs integrate with any SaaS, desktop, or custom application platform, allowing you to develop walkthroughs using JavaScript, a browser extension, or an API.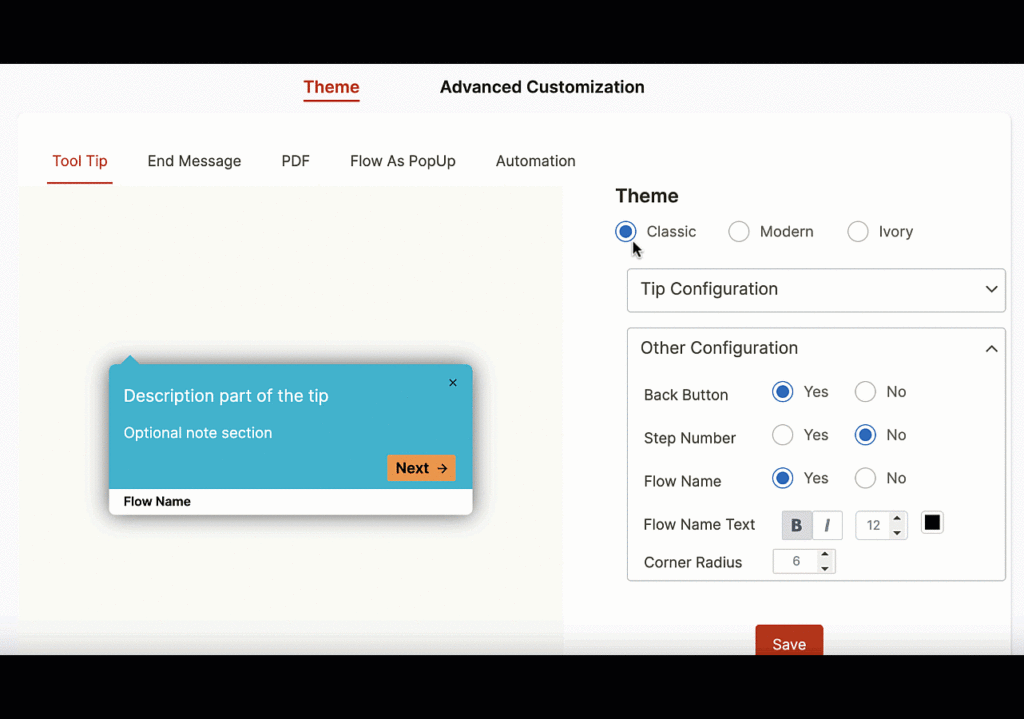 What to Consider When Buying Walkthrough Software
It's hard to choose the right digital adoption and walkthrough software for your organization's goal-based objectives – whether that be improving customer onboarding, creating more effective employee training programs, or building better product experiences for product-led growth.
However, the best digital adoption platforms provide the tools to create contextual onboarding and on-demand support experiences for any use case, from internal employees, enterprise customers, and mobile app users.
DAPs empower organizations to create software onboarding and continuous learning experiences that overlay right over the app itself, enabling end-users to learn in the flow of work and discover features at the moment of need. 
You can create a series of walkthroughs and compile them in an onboarding task list for your new hires or users to work through. This showcases the most critical first steps for new software users and which features and processes are more important than others.
A few examples include:
Product-centric walkthroughs:

Product teams can create interactive walkthroughs built into the onboarding stage for new users. These onboarding walkthroughs are centralized in an embedded tasklist that provides new users with generic steps to set up their accounts and get started. The goal is to complete onboarding and profile setup and guide users to their aha moment.

Customer-centric walkthroughs:

Customer success teams can work with new customers to understand their goals, objectives, and outcomes they want to achieve with their product, allowing them to build personalized i-app walkthroughs that showcase the features most important to their use case. The goal is to drive

customer adoption

and education of your platform based on their needs.

Employee-centric walkthroughs:

For HR, L&D, and IT teams to create walkthroughs for enterprise software critical to their employees' success. For example, let's say your organization uses Salesforce. Your L&D, IT, and sales team can work together to create guided walkthroughs in Salesforce that provide contextual help and support right inside the application, enabling your Salesforce users to become proficient with the app quickly.
Features of Guided Walkthrough Software
Here are the most common and popular features to look for when researching walkthrough software:
1. No-code walkthrough editor
Guided walkthrough software provides organizations with the tools to create branded, customized interactive walkthroughs without the need for development, engineering, or product support.
Group users into segments by employee title, customer sign-up date, device type, location, or many other metrics that allow you to personalize your onboarding and training programs for employees, customers, and all end-users, and increase overall walkthrough relevancy.
Walkthrough software should support desktop, mobile, and web applications. Some walkthrough software only supports content creation for web apps. Walkthrough software that supports multiple devices is essential if your users need mobile application support.
Walkthrough software provides organizations with the tools to capture product analytics that gauge the effectiveness of your in-app content and software adoption. Walkthrough software collects comprehensive user data that provides a glimpse into the effectiveness of user flows, friction points, and feature adoption.
5. In-app feedback and surveys
DAPs like Whatfix have user feedback features that allow any end-user to provide real-time feedback on any in-app content – such as interactive walkthroughs, guided tours, and tooltips. This helps gauge its effectiveness and identify new areas of help content or user flows that need to be created or modified.
While walkthroughs are primarily used for training and automation, it's great to have walkthrough software that goes one step further and automates processes so you can reduce errors.
Integrations are critical when researching any new software. Your walkthrough software should have integrations with with common tools like Salesforce, Slack, and Confluence.
Tips for Creating Interactive Walkthroughs
Creating walkthrough content is fast and easy, but building a training program to increase time-to-competency requires a little more thought. Here are some tips on how to build walkthroughs that will help your end users learn faster:
Stay user-focused:

Keep your audience in mind while creating your walkthrough. Don't skip steps that might confuse your new hires or overexplain concepts that will bore your existing employees. The more useful and engaging your walkthroughs are, the more effective your training program can be.

Keep it simple but comprehensive:

While no studies say shorter walkthroughs are more effective, human attention spans have been getting shorter since the early 2000s. Keep your walkthroughs concise while still going over all the essential steps.

Personalize the experience:

DAPs that offer audience segmentation can help you personalize the learning experience by showing your HR manager, growth marketer, and client different walkthroughs based on what is relevant to their user role.

Encourage engagement with reminders:

Use data gathered by your walkthrough software to determine what walkthroughs users have completed. If a particular user needs to go through more walkthroughs to use your product better, give them a nudge through email or an in-application messaging system.

Don't overwhelm your users:

Use microlearning modules to give your end-users bite-sized pieces of information so that they can absorb your lessons better.

Build for all processes:

No matter how simple the process, build a walkthrough. Even the simplest of processes can benefit from walkthroughs. You never know what your users might need, so it's best to cover all your bases.
Interactive Walkthrough Use Cases
Interactive walkthroughs can be utilized by companies across industries to drive adoption of their digital applications, processes, and web apps. Here are a few examples
If you're spending too many hours on customer support, seeing an increase in churn rate, or finding that customers aren't taking full advantage of your product, you might want to look into interactive help software.
Product walkthroughs increase engagement and usage by showing users exactly how to achieve a certain goal using your piece of software. When users are confused about how to produce a certain outcome, you can redirect questions away from your support team to your self-help solutions.
Here are two walkthrough software use cases that demonstrate how interactive walkthroughs reduce time spent on customer support and training.
1. PlanetHS – A cloud-based software that streamlines middle school and high school athlete registration
PlanetHS created 41 product walkthroughs that helped their users over 320,000 times and eliminated 190,000 support tickets.
2. Corrigo: A computerized maintenance management system that unifies facility management
Corrigo created goal-oriented walkthroughs to provide customers and employees with a personalized self-help solution.
Enterprise Company Examples
If your team is struggling to adapt to a new digital tool, then that tool is hurting more than helping. Interactive walkthroughs can make sure that your employees aren't spending more time than they need to learn how to use a new tool. Enterprise companies use walkthrough software to train their users at scale and make complicated processes simpler through demonstration and guidance.
Enterprise companies use walkthroughs to reduce training content creation time and solve support issues.
1. Trotec Laser – An industry leader in laser technology
Trotec Laser trained their employees to use Salesforce using walkthroughs and ended up reducing training and content creation time by 60%.
2. Dimensions UK – A non-profit that supports people with complex cognitive and behavioral needs
Dimensions UK conducted iplanit training with walkthroughs, which led to an 84% reduction in time spent creating training content and a more effective way to solve support issues.
Why Whatfix Is the Best Interactive Walkthrough Software
Whatfix is a digital adoption platform that empowers teams with the no-code tools to create branded, interactive walkthroughs. With Whatfix, teams can create in-app guidance such as step-by-step instruction, walkthroughs, product tours, tooltips, task lists, self-help widgets, and more. Whatfix also captures user behavior data to understand how your in-app content is performing, allowing you to create better application experiences.
faster time-to-proficiency for new employees
lower cost of creating training content
faster knowledge discovery
Don't see your answer? Send a message to our live chat, we'd be happy to help!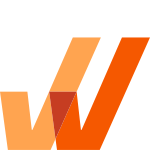 Request a demo to see how Whatfix empowers organizations to create interactive walkthroughs, product tours, tooltips, self-help menus, and more.