In-app guidance enables end-users with interactive, contextual assistance and support through a combination of in-app elements. It may include interactive walkthroughs, tooltips, checklists, self-help wikis, and other UX elements that help to educate users on product functionality, drive engagement, provide contextual assistance, and achieve product adoption.
Enable users with contextual in-app guidance and support with the Whatfix Digital Adoption Platform
With the Whatfix DAP, enable your end-users with in-app guidance and contextual user support. With Whatfix's no-code editor, create branded in-app content such as product tours, user onboarding checklists, tooltips, beacons, pop-ups, self-help wikis, and more. Create more effective customer and employee onboarding experiences, provide interactive process documentation, alert employees and customers to process updates or new feature launches, guide users through infrequent tasks, and provide self-help support. Gather customer and employee feedback with native surveys and understand user behavior with Whatfix's no-code event tracking and analytics.
Whatfix helps our customers navigate through the UI and perform tasks easily. We can customize the content's look and feel with a few clicks. Using Whatfix, we can inform customers about the latest release features, provide essential links, embed videos, and use analytics to gather data. All these functions make Whatfix a fantastic tool for adding something extra to our product.
Subscribe to the Whatfix newsletter now!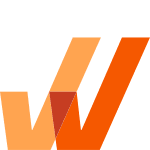 Software Clicks With Whatfix
Whatfix's digital adoption platform empowers your employees, customers, and end-users with in-app guidance, reinforcement learning, and contextual self-help support to find maximum value from software.