Over the past few years, overall digital transformation combined with the turbulence of COVID-19 has brought a whirlwind of change to the workplace. 
Now more than ever, employers understand how critical it is to be tuned into the expectations and needs of their employees. In today's world, employees prioritize experience when choosing their ideal job.
Ultimately, this means that businesses must invest in optimizing employee experiences to boost profits and stay above their competition – and re-imagine HR as less of a compliance and regulatory function, and more of a talent management and experience function.
What Is Employee Experience?
Employee experience (or EX for short) is the aggregation of all interactions and observations an employee has throughout their employee journey. This includes experiences within their job role, work environment, and management. Studies show that companies that invest in optimizing employee experience see:
Higher profits overall and higher

revenue from new products

Better customer satisfaction, higher NPS, and easier upsells

Higher employee satisfaction combined with more productive and bought-in team members

Better new hire recruiting and employee retention
The Factors Contributing to a Positive Employee Experience
Here the five biggest contributing factors to a positive employee experience – and actionable items under each to see examples of influencers for the five factors.
Meaningful work describes the level of buy-in employees have with their role at a company. Employees want to feel empowered to make decisions on their own, not be micromanaged, and contribute to impactful projects.
Most organizations rely on management and executives to set goals – which are then distributed down throughout the organization. At the end of every quarter, employees sit down with their managers to go over their past performance and decide on the goals for the upcoming quarters. However, this method is outdated – and research shows it's not effective at improving employee performance.
In the Gallup research report "Re-Imagining Performance Management" that polled over 60 million employees:
Only 2 in 10 (20%) employees stated that their performance is managed in a way that motivates them to high-quality work.

Only 3 in 10 (30%) employees stated that they're actively involved in their personal goal setting.

Only 21% of employees say that their personal performance metrics are within their own control.
Organizations with a positive employee experience tend to have clear goals that are transparent, provide coaching over traditional training, invest in people managers to develop better management skills, and utilize agile performance management methods.
3. Positive work culture & environment
In the last ten years, company culture has evolved immensely. For many who have experience in startup and tech culture, the phrase "company culture" brings up an image of 60 hour work weeks, managers echoing "work hard, play hard", in-office perks such as open bars – in a sense, a frat house.
This culture has drastically changed as employees are becoming aware of the fact that it is a way to take advantage of them by underpaying them while offering perks that lead to much longer work hours.
So what is positive work culture and company environment in 2022? Here are a few things that are common in companies with a great employee experience:
Flexible working environment with the option to work remotely or in a hybrid setting, as well as unlimited PTO and flexible working hours.

Understanding that employees are human, and sometimes work comes second.

Recognition those who go above and beyond in terms of their output and kindness

Fair and inclusive work conditions, compensations, and environments that are equitable and welcoming of all types of people
According to a research by Gallup, a lack of career growth opportunities is the number one reason for employees changing jobs.
Employees want to work with a company that invests in their future. This not only means providing proper onboarding process and training, but also continuous reskilling, upskilling, and on-demand support for employees to become better at their jobs and develop new skills. Companies need to invest in high-impact learning and development strategies to show their employees that they believe in them – and want them at their company for the long haul.
5. Trust in company & leadership
For many companies, trust in leadership can be the most difficult factor of creating a strong employee experience. Today, more people are investing in their companies' social impact – things such as their sustainability and environmental impact, their work on social justice and inclusion programs, etc.
People want to work for companies with missions to positively impact change in the world. People are willing to live without fancy office furniture and perks if it means more transparent, honest communication from company leadership.
Benefits of a Digital Employee Experience
Providing consistent, intuitive, and world-class experiences to employees brings countless benefits to a company, as happy, engaged employees make for high-performing companies. 
Let's discuss a few benefits of investing in a digital employee experience.
1. Higher levels of employee engagement
Employee engagement is a measure of how committed employees are to their company's overall mission, value, and goals. This metric impacts how much turnover a business sees and the energy and effort employees are willing to invest in their work. High levels of team member engagement provide a lot of benefits for businesses and is a natural byproduct of consistent positive employee experiences.
People want to work for companies with missions to positively impact change in the world. People are willing to live without fancy office furniture and perks if it means more transparent, honest communication from company leadership.
Employee engagement is a key factor in improving employee retention rates. It is crucial for organizations to facilitate positive experiences from their very first day and maintain them throughout employee life cycles. Positive experiences keep employees happy with their decision to join your organization and encourage them to stay in their roles longer and grow with your company. 
Demonstrating positive experiences of your current workforce is important for securing new, quality talent. Job seekers often seek out employer review websites and employee testimonials from companies such as Glassdoor to learn about a company's work culture and decide whether or not to apply for a position in the company. 
Seeing a company with a strong culture and employee experience showcases that a company genuinely cares about its workforce, helping to attract top-tier talent in a highly-competitive recruiting environment.
Employees who are delighted, satisfied, and engaged with their work are more engaged with the company, produce high-quality work, build positive workplace relationships, and contribute enthusiastically towards business outcomes. 
A better employee experience sets up employees to be totally bought-in to their role, to their company, to their mission, and so forth – improving employee performance.
The 5 Stages of the Employee Experience Timeline
Here are the stages of the employee experience timeline: 
Encourage outstanding prospective employees to apply for roles within your company by showcasing the equally outstanding experiences of your current ones. Share information about your unique company culture as well as positive team member testimonials prominently on the company website to give prospects insights into what they can expect working for your business. 
Also, monitor your company's standing on employer review websites to learn more about what past and present employees have to say about their experiences with your organization. This feedback provides information on what's keeping people happy and helps formulate ideas for improving employee experience for the future.  
The employee onboarding stage of the employee lifecycle is a pivotal opportunity to set employees up for success. HR teams and managers should be well-equipped to provide new team members with personalized attention and all the information tools they need to excel in their role and start their journey with your company off on the right foot. 
This stage of the employee experience is about creating transparent and navigable pathways to employee development, and is key to promoting positive employee experiences. Employee development requires the adoption of learning and development strategies to foster employee learning, growth, and goal-setting processes that are purposeful and aligned with your company's values and mission. 
Organizations should view this stage as both an investment for their organization, and not box employees into a vision the company is forcing upon them. Communicate with your team members to understand what their individual goals are, and where they want to be in the future. 
Work with them to create employee development plans that focus on developing, reskilling, upskilling them in the areas that both your company needs, as well as sets them up for long-term success in a digital age – even after they leave your company.
✓ Thank you, the template will be sent to your email
Download your free customizable copy of employee development template!
Providing employees with supportive work environments, a healthy work-life balance, and acknowledgment of professional successes and personal milestones are all details that play a part in an employee's ongoing decision to continue working for your company.
In this stage, you'll need to make your employees feel they're being adequately paid, that your benefits are top-notch, and that their individual needs and experiences are being understood and met. Many companies find benefits and salaries are easy ways to cut budgets – don't fall into this trap.
Jobs, like all other good things, must one day come to an end. No matter the circumstances, it is important to leave exiting employees with positive experiences to reflect on the time they spent with your company. 
Make the process as smooth as possible and use exit interviews as opportunities to gather honest employee feedback and use it for future improvement. 
You can also encourage employees that are leaving your company to review their experience on Glassdoor, or recommend potential hires (internally or externally) that would be good fits to replace them.
Don't forget to have an offboarding plan that also helps mitigate risk and sets their replacement up for success, which can be done through well-written and thorough process documentation and one-to-one communication between the employee leaving and their replacement.
How to Design Your Employee Experience Framework & Strategy
Understanding where employee experience comes into play is important for creating your EX strategy, but figuring out how to get started is tricky. 
Here are 5 tips that will help your talent and human resource team design an employee experience framework and strategy that empowers diverse workforces and supports the vision of high-performing companies.
1. Identify your employee experience goals
Start with what you know. Chances are, employees at every level who have been with your business for any length of time have an understanding of how things operate and areas that could use some improvement. Create an initial task force to brainstorm details related to factors like company culture, equipment, or workplace flexibility that could be improved. With these details, start developing actionable goals for the overall improvement of employee experience. 
2. Collect employee feedback across the employee lifecycle
Put together quick surveys to send at crucial transition points throughout employee life cycles to gather feedback to use for your employee experience strategy. Providing opportunities for employees to post their comments or opinions, whether through your company's intranet or in old-school comment boxes can also be effective. 
3. Invest in company culture and mission
Engaged employees have aligned themselves with your business' values and expect them to shine through in their daily experiences. Investing in employee experience requires thoughtfulness and attention to detail from all levels of leadership in building a company culture that truly resonates with all of your team members. 
4. Reimagine HR as employee experience
While a simple initial task force will be useful for getting started, building employee experience management into the purview of your human resources team will be an efficient and beneficial way to ensure that your initial goals are met and improvement is ongoing. Human resources personnel already serve in many capacities related to employee experience and they are an existing touchpoint for employees looking to provide feedback of any sort. 
It's important to invest in technology to help support your employee experience infrastructure. Employee experience software platforms provide talent management teams with the tools to develop, manage, and improve on their EX.
5. Take action based on feedback
When providing employees with opportunities to provide feedback, make sure your queries are formatted in a way that prompts a response beyond "good" or "bad." Give team members the chance to express the "why" of how they felt about a particular experience to ensure that you understand which details are coming into play and how best you can address comments. 
Ultimately, employees need the right tools for the job to be successful. A huge part of improving employee experience is investing in technology your employees need to do their work and software to help you manage your efforts. 
Take the time to develop a plan to make sure the software and hardware in use at your company are up to date and easy to use, and do some research to find an employee experience management or workforce management software that can help keep you on track and make sure employees feel heard.
7. Create an employee experience team with a designated owner from senior leadership
Employee experience management requires insight and support from all levels of your company, including executives. Once you've found the right spot for your employee experience team, make sure they have the resources they need to meet regularly and appoint someone from your senior leadership team to oversee them. This way upper management gets insight into the inner workings of employee experience efforts and team members will appreciate their involvement. 
Taking steps to build better experiences for your employees is an impactful and far-reaching investment in overall success. Companies with great employee experience see incredible benefits like higher profits and more satisfied customers, and employees who are more inclined to work harder and stay with your company longer. 
At the end of the day, happy team members mean better business, so investing in employee experience is a no-brainer. 
Subscribe to the Whatfix newsletter now!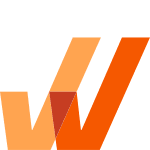 Request a demo to see how Whatfix empowers organizations to improve end-user adoption and provide on-demand customer support