You've probably seen the statistic that an estimated 70% of organizational changes fail. As soon as you look into adjusting anything within a company, that failure rate is staring you in the face. Even for change management professionals, organizational change is hard. When you are fighting the uphill battle of organizational change, you have to surround yourself with as much expertise and research as possible. By following a variety of change management theorists, professionals, businesses, and research institutions, you expose yourself to diverse opinions, strategies, and solutions.
Most Popular Change Management Theorists
While this list does not include all of the change management theorists behind the most popular models and theories, it highlights a few theorists who continually engage in discussions online. Follow these change management theorists for posts about their evolving theories, books, and workshops.
John P. Kotter is the founder and chairman of Kotter International, a company that focuses on thought leadership and digital transformation. In the world of change management, Kotter is best known for creating Kotter's Theory, which lays out an 8-step change process. Kotter is an accomplished author of several books, including Leading Change, which has been translated into over 150 languages.
What he posts about: Kotter workshops, research, and leadership
Twitter: @JohnPKotter
Rick Maurer is the change management theorist behind Maurer's 3 Levels of Resistance. His books, Beyond the Wall of Resistance, Why Don't You Want What I Want?, and Change Without Migraines Formula, all address resistance to change and provide guidance on creating smoother transitions.
What he posts about: Resistance to change, leadership, and communication strategies
Twitter: @RickMaurer2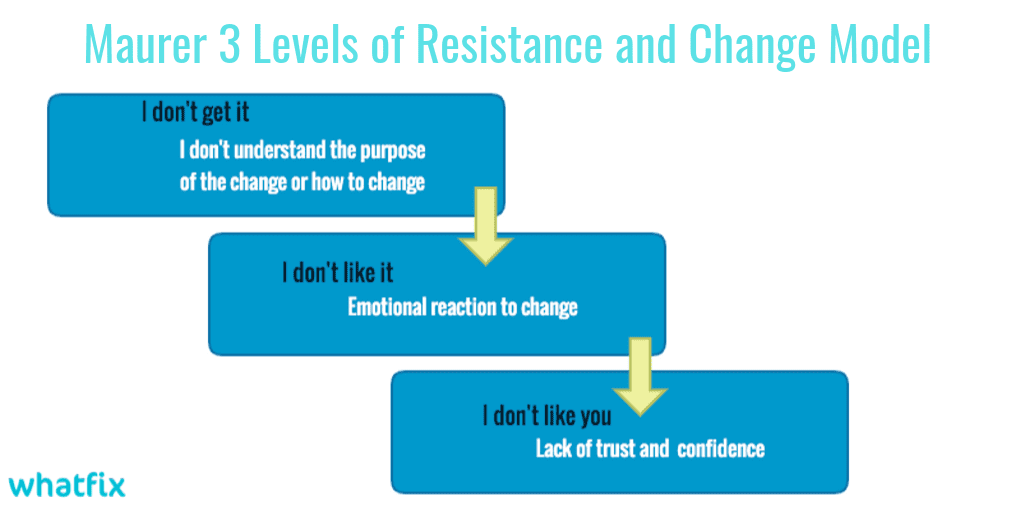 Cass Sunstein is an accomplished author and change management theorist. He co-authored Nudge: Improving Decisions About Health, Wealth, and Happiness based on his Nudge Theory. He published another book this year called How Change Happens, which discusses what leads to social changes.
What he posts about: Nudge Theory success stories, strategy, and social change
Twitter: @CassSunstein
Jason Little is the creator of Lean Change Management, a feedback-driven approach to organizational change. His book, Agile Transformation: A Guide to Organizational Change, has been translated into English, Spanish, and German, and six more translations are currently in the works.
What he posts about: Agile change, communication strategies, and Lean Change trainings
Twitter: @JasonLittle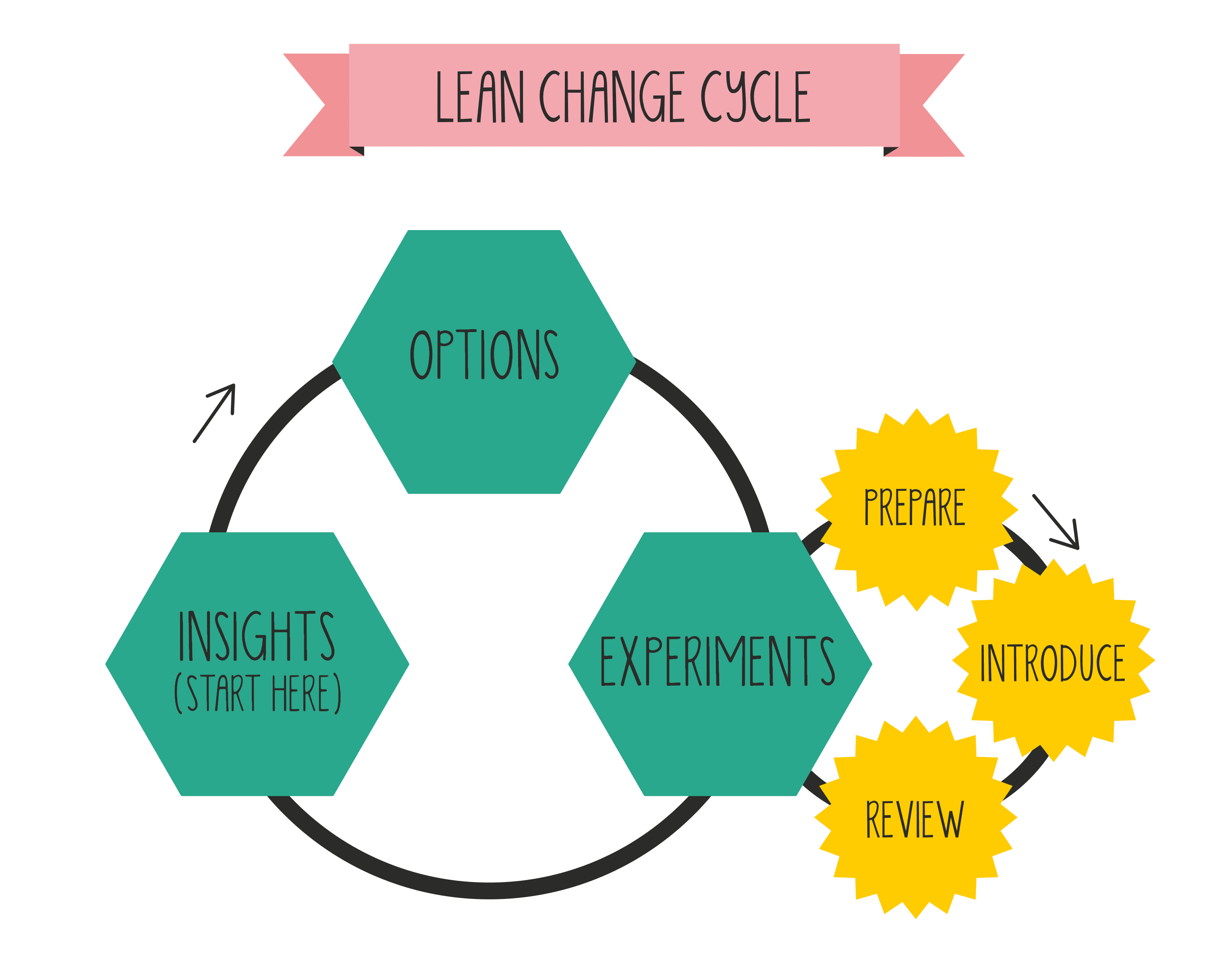 Most Popular Change Management Professionals
Change management professionals have seen firsthand what can cause transformations to succeed or fail. Follow these talented change managers to stay in-the-know when it comes to change management strategies, news, and education opportunities.
In his role as a Strategic Partner at McKinsey & Company, Chris Bradley helps major institutions make strategic transformations, such as working with media companies to reposition legacy products and helping utility companies adapt to new energy sources.
What he posts about: Strategic transformation, problem-solving, and research
LinkedIn: Chris Bradley
Kapil Chandra is a senior partner at McKinsey & Company whose work focuses more on digital transformations in financial institutions. As the UK insurance practice lead, Chandra works on transformations in insurance, banking, and payments.
What he posts about: Business transformations, digital transformation, and technology as it relates to insurance and finance.
LinkedIn: Kapil Chandra
Michelle Pallas is an Accredited Change Master with the Change Management Institute as well as a change strategist and coach. Her work in change and leadership coaching is designed to manage difficult organizational transitions through great communication.
What she posts about: Training, leadership, and advancement of women in technology
Twitter: @MichellePallas
Harriet Taylor is the South West lead for the Change Management Institute, a Prosci practitioner, and an experienced consultant. She builds change management communication strategies in the legal, energy, aerospace, and defense industries.
What she posts about: Communication strategies, behavioral science, and change management events in the UK
LinkedIn: Harriet Taylor
As the chief innovation officer at Prosci, Tim Creasey has spent nearly two decades working on research and thought leadership. He also co-authored the book Change Management: The People Side of Change with Jeffrey Hiatt, the change management theorist behind the ADKAR model.
What he posts about: Change management news, organizational agility, and leadership
Twitter: @TimCreasey
A self-proclaimed "change management evangelist," Morten Kamp Andersen focuses on human capital management. He puts his psychology degree to use when he works with human resources departments to apply social psychology in order to guide employees through transitions.
What he posts about: Work culture, human resources, business communication, and leadership
Twitter: @MortenKamp
Daniel Lock is a program change manager and change leadership consultant. His change management consulting centers around improving productivity and profitability in organizations through great leadership, communication, and process improvement.
What he posts about: Digital transformations, productivity, and business leadership
LinkedIn: Daniel Lock
Kate Nasser is the author of Leading Morale and holds a master's degree in organizational psychology. She calls herself The People Skills Coach™ and works with organizations to improve leadership, which prepares change leaders to guide their team through transitions.
What she posts about: Teamwork, leadership, employee engagement, and company culture
Twitter: @KateNasser
Braden Kelley leads workshops and presentations about planning transformations in organizations. In his book, Charting Change and Stoking Your Innovation Bonfire, Kelley discusses how to remove barriers to innovation and plan for effective change.
What he posts about: Digital transformation, planning for innovation, and thought leadership
Twitter: @Innovate
Change Management Research Institutions
These organizations work to discover new ways to transform organizations. Through their continued research, they are able to test new strategies, theories and models and offer training based on their findings. Follow these institutions to read their insights on the latest research.
15. Change Management Institute
The Change Management Institute offers training and accreditation programs for change managers to strengthen their communication skills, analyze behavior, and identify potential barriers to change. They offer three competency models — Foundation, Specialist, and Master — that get more in-depth as trainees level up.
What they post about: Industry events, certification programs
Twitter: @ChangeMgtIns
APMG International provides accreditation opportunities and a wide variety of trainings. The organization collaborated with the Change Management Institute to create the Change Management Foundation and Change Management Practitioner certificate programs. Their programs teach participants how to manage people, minimize risks, and remove barriers to change within organizations.
What they post about: Training and certification opportunities, digital transformation, and change leaders.
Twitter: @APMG_Inter
The Prosci team works to help organizations through transitions with a structured, people-centric approach. You might recognize Prosci as the creator of the ADKAR Change Model. The model still serves as their core philosophy and is applied in their training and certification programs.
What they post about: Best practices for transitions, new research, and effective strategies
Twitter: @Prosci
18. The Association of Change Management Professionals (ACMP)
ACMP focuses on educating professionals about new change management trends and advocating for professional recognition of change management experts. In 2011, ACMP developed the Change Management Code of Ethics and Professional Conduct, which still serves as an important standard within the industry today.
What they post about: Networking events, work culture, and educational opportunities
Twitter: @ACMPglobal
Change Management Businesses
These businesses have designed change management solutions to streamline product adoption, work-culture conflicts, and employee onboarding. Follow these businesses to learn about their powerful solutions to common change management issues.
The Whatfix digital adoption platform accelerates change adoption, improves onboarding, and provides effective training. By supplying effective tools that help users understand new software faster, Whatfix makes implementing change simpler.
What they post about: Product adoption, digital transformation, SaaS, customer service, and employee training
Twitter: @Whatfix
Although McKinsey & Company offers consultancy in many areas, they are closely linked to change management due to the McKinsey 7-S model. The framework is based on keeping seven elements in harmony as change is implemented.
What they post about: New research, entrepreneurship, and business management
Twitter: @McKinsey
This company created ChangeGear software, which is designed to make IT-related changes easier and improve risk and compliance management. Through automated workflows and documentation, they are able to support compliance reporting such as NERC/CIP and FDA 21 CFR.
What they post about: Self-service adoption, digital transformation, and employee onboarding
Twitter: @SunViewSoftware
Streamline Change Management with Whatfix
Discover how Whatfix's Digital Adoption Platform can help your organization roll-out change effectively, with high levels of employee adoption and increased productivity.