Even before the sudden shift to remote teams and digital workplaces, there was a push for digital transformation in recruitment and HR. A 2017 survey found that more than 50% of companies were in the process of increasing their adoption of digital tools for HR teams. A 2020 study shows this trend continues, with 38% of respondents agreeing that increasing efficiency through technology and automation is a top focus for HR.


Adopting new technology can make your recruitment and HR processes more agile and adaptable. As you'll see in the examples below, it can also lead to more qualified candidates applying for positions and help you reduce new employee turnover. We put together seven digital transformation recruitment success stories, with key takeaways you can apply as you plan your adoption strategy.
7 Digital Transformation Recruitment Success Stories
Following are some of the successful digital transformation success stories that changed the course of the traditional process. 
1. Johnson & Johnson: Modernize Your Job Descriptions
The first example comes from health and wellness giant Johnson & Johnson. The company recruits for approximately 25,000 jobs per year around the world. Yet, when it compared job descriptions from the 1970s with modern ones, very little had changed.
Johnson & Johnson needed a way to bring its job descriptions into the present day and appeal to a wider variety of candidates.
It solved the problem through digital transformation of recruitment. The company started using Textio, an augmented writing platform that, among other features, highlights gender-biased language. Johnson & Johnson found that many of its job descriptions leaned masculine and used Textio to make these descriptions more gender-neutral.
As a result, the company saw a significant increase in qualified candidates, including 90,000 more women per year applying for its science and technology positions.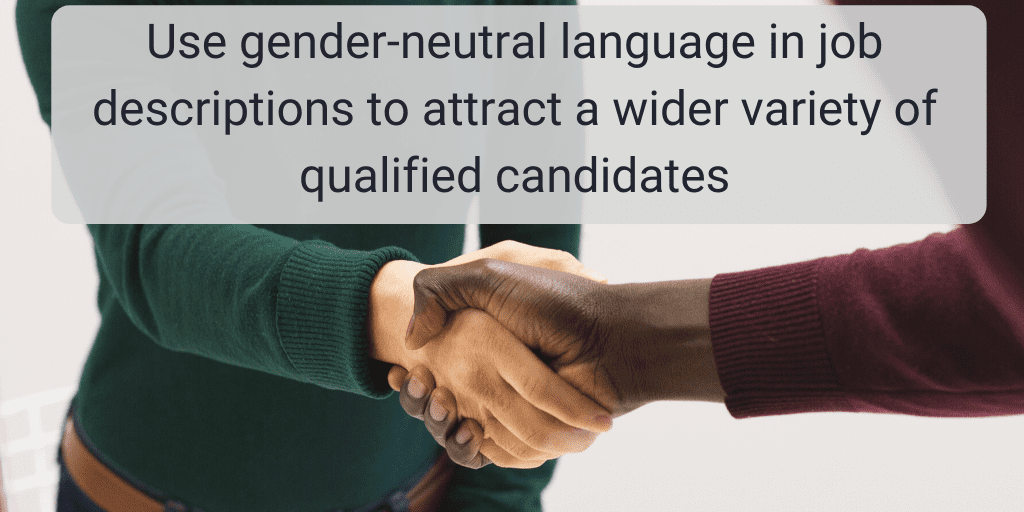 Key Takeaway : Digital transformation can help modernize your job descriptions, so the language appeals to the candidates you want to attract.
2. Arvato: Clarify Job Expectations
Another way companies use digital transformation in recruitment is to reduce new employee turnover. Arvato, a global services company, was experiencing unusually high turnover. More than half of its hires were leaving after being at the company for less than three months.
Managers conducted exit interviews and found two main issues. One was that employees didn't understand what the job entailed before starting work. The other was poor matching between company culture and the personalities of new hires.
Arvato solved both problems by adopting Harver, a candidate selection and screening platform. Harver automates the pre-screening process and provides questionnaires to determine if potential employees would be a good fit for its company culture. The platform also includes video job previews, so candidates know exactly what to expect. After its HR digital transformation, Arvato was able to reduce turnover by 63%.
Key Takeaway: Leverage recruitment technology to make sure potential candidates understand job requirements and company culture.
3. Anchor Trust: Leverage Chatbots
Instead of (or in addition to) adopting completely new software, you might update your recruiting process by leveraging social media. That was the case with the Anchor Group, a nonprofit senior housing and care provider. Though the company had plenty of applications for open positions, it noticed low engagement and follow-up rates.
Applicants were not responding to phone calls and emails from the recruitment team.
In response, Anchor built a custom chatbot for Facebook Messenger. It ran a series of Facebook ads with a "Send Message" call-to-action that took users directly to the company's Messenger.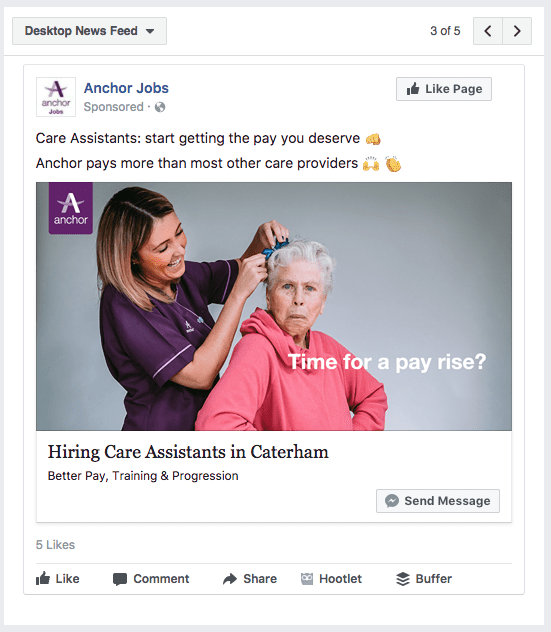 The chatbot engaged potential candidates immediately and took care of much of the upfront work of a recruiter. The bot found out what position the candidate was interested in, whether they were qualified, and whether they lived within commuting distance. It also collected necessary information, like name and email address.
Applicants responded well to the chatbot. Anchor increased its conversion rate from 2% with traditional recruiting to over 27% with the chatbot. The higher conversion rate reduced the cost per applicant from £51 to £18.
Key Takeaway: Pair targeted social media campaigns with Messenger bots to engage candidates immediately and move them quickly through the screening process. With bots, candidates don't have to wait for a recruiter to contact them, and the automated information collection saves time for your recruiters and HR department.
4. Sapphire Ventures: Adopt a TRM Platform
In addition to improving the applicant side of hiring, technology can make work easier for your HR team as well. A great example of this comes from Sapphire Ventures, a venture capital firm. The executive talent team for Sapphire Ventures is responsible for building a network of talent to fill the needs of Sapphire's multiple companies as soon as positions open.
Previously, the firm used Google Docs and spreadsheets to keep track of potential candidates. There was no standard platform for the talent team to use, and it was difficult and time-consuming to find relevant names and information. The static format also made it harder to keep track of potential applicants over time.
The solution? Sapphire implemented the Thrive talent relationship management (TRM) platform. Thrive offered a single location for storing and organizing executive search information. It has a Chrome extension to add new contact information easily, and talent managers can tag candidates for easy search.
Thanks to its digital transformation recruitment, Sapphire created an ongoing database of talent and shortened time-to-hire for its clients. According to Elizabeth Patterson, VP of talent network for Sapphire: "Thrive allows me to do my job more efficiently and in less time while delivering a solid product for our portfolio companies."
Key Takeaway: TRM platforms keep your talent information organized and help you build a network of potential candidates that can be easily accessed as needed.
5. Atos: Move to the Cloud
The next HR digital transformation example comes from Atos, an international IT services business. Atos' HR department found that the data in SAP SuccessFactors, Atos' primary HR system, was not in sync with employee documentation. Hiring processes had multiple external touchpoints, with managers emailing HR about candidates and having to wait for physical offer letters. The company needed a solution that would work for 100,000+ employees across 70 countries.
It chose to use PeopleDoc, a cloud-based employee documentation platform. PeopleDoc integrated with SuccessFactors, so employee and candidate information could be easily stored and organized. PeopleDoc also allowed managers to automatically generate offer letters and use e-signatures. Using cloud-based software meant the company could implement the solution in every sector at the same time.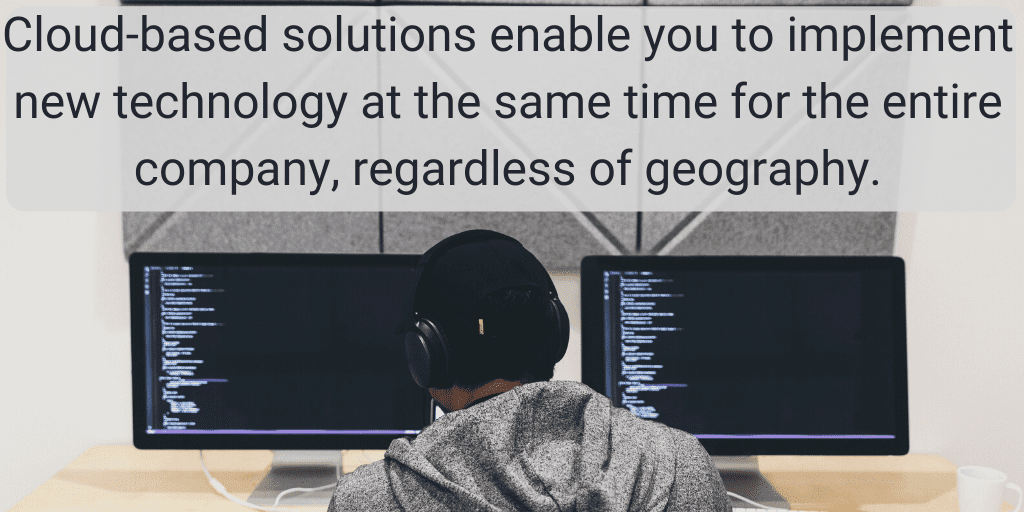 According to Atos' SVP of HR, Jean-Michel Estrade, moving to PeopleDoc resulted in significant time savings. The HR department no longer had to spend time creating, printing, and mailing offer letters, and managers no longer had to wait for the offer letter to be created and mailed to them before they could sign it and send it on to the candidate.
Key Takeaway: Cloud-based technology enables HR and recruitment teams to efficiently access the same software regardless of geographic location.
6. Hopper: Centralize Your Hiring Pipeline
Another way to transform the company side of hiring is to move to a single, centralized platform. This is what travel app company Hopper did when they adopted Lever, a recruiting platform that streamlines and centralizes the entire pipeline.
Before adopting Lever, Hopper was in a period of rapid growth, and it was struggling to recruit software engineers. It had an outdated applicant tracking system and a decentralized, inefficient scheduling process. Lever provided a single dashboard for viewing and managing different aspects of the recruitment process. It also included an easy-to-use, standardized interface for scheduling, and it enabled Hopper to track critical metrics, like time-to-hire for each position and number of hires per recruiter.
Following their digital transformation of recruitment, Hopper scheduled interviews twice as fast and decreased time-to-hire.
Key Takeaway: Having a centralized recruiting and hiring database makes it easier to schedule interviews, track metrics, and move candidates through the hiring process quickly and efficiently.
7. MLB: Create a Collaborative Recruiting Process
One other key role technology can play in recruitment is to make the process more collaborative, as Major League Baseball (MLB) discovered. Prior to the business's digital transformation, MLB employees and hiring managers couldn't access the central recruiting system. Interview information and candidate evaluations were stored separately by each manager.
MLB replaced their existing system with Greenhouse, a recruiting platform. Greenhouse stores interview information centrally for easy access. Employees and managers can access the system to see where candidates are in the pipeline. Employees can also submit referrals, increasing the candidate pool. The new system keeps the whole team involved and up-to-date on the hiring process.
As a result, MLB reduced time-to-hire by 25% and cut hours spent interviewing candidates by 33%.
Key Takeaway: Enabling referrals from current employees widens the candidate pool and helps keep the team engaged and excited about new hires.
Improve Your Digital Transformation Recruitment with a DAP
Each of these examples shows how beneficial the digital transformation of recruitment can be. Adopting new technology can make your hiring process more efficient and help you attract qualified candidates who are well-suited for your company. You can further increase the benefits of your digital transformation by implementing a digital adoption platform (DAP) along with your new software.
The self-paced training of a DAP will help increase user adoption of the software and ensure that you get the highest possible ROI for your digital transformation.