What Is Employee Turnover?
Employee turnover rate is the percentage of employees that:
leave your company after a certain period of time AND
That you intend to refill the position.
If your company had a hundred employees at the start of the year and 10 of them quit by the end of that year, your employee turnover rate is 10%. In fact, the average global turnover rate is 10.9%, according to LinkedIn.
What Is Employee Attrition?
An employee's departure is considered attrition if it meets the following criteria: 
The departure is voluntary. 

The company is not rehiring or re-filling the position. 
An example of employee attrition may be an employee who retired or quit because they're moving to another location. Attrition is not always a sign that something is wrong in an organization and may be a part of large enterprise strategic decision.
What Is Employee Churn Rate?
A company's churn rate, or employee churn rate, refers to the number of employees leaving the organization during a specified time period, and is the combination of attrition and turnover. A percentage often represents employee churn rate. Monitoring your company's employee churn rate is important because it impacts productivity, business performance, and growth. Employee churn refers to the combined numbers of an organization's employee attrition and turnover rate. 
Subscribe to the Whatfix newsletter now!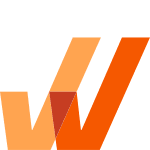 Software Clicks With Whatfix
Whatfix's digital adoption platform empowers your employees, customers, and end-users with in-app guidance, reinforcement learning, and contextual self-help support to find maximum value from software.