Irresistible worldwide pressure is forcing an HR digital transformation.
The world of work began to evolve before the global pandemic, accelerated in the pace of change by necessity during the pandemic, and will continue to evolve as the way we work and the places we work further expand.
The most recent Ladders Quarterly Remote Work Report reveals that "over 20 million professional jobs will not be going back to the office after COVID." And while some companies with large real estate investments predict a return to the office, the vast majority of workers report a desire for remote or hybrid work options.
The "great resignation," including an all-time monthly high of 4.5 million US workers quitting their jobs in November 2021 alone is the result of a reassessment of personal and professional priorities. Companies working hard to digitally transform HR are the ones who will benefit from this remarkable shift in talent.
Workers have refined their priorities, they have options, and they're not afraid to exercise them.
This article will discuss what HR digital transformation looks like in practice, why organizations need to embrace this change, and we'll provide examples of how companies are conducting this change successfully.
What is HR Digital Transformation?
Traditional HR processes rely on face-to-face communications, filing cabinets, and paperwork. Lots of paperwork – for everything from payroll, attendance systems, and performance management to candidate management and onboarding. 
HR digital transformation includes moving those processes to technology-based systems. But technology isn't the be-all and end-all of the transformation. Nor is it the place to start.
Companies successfully undergoing an HR digital transformation start with leadership, culture, and the way their people work. The technology and improved process efficiencies merely support this overall workplace revolution.
For example, your meeting-scheduling app may allow you to plan a meeting at 8:30AM, but what if that's right in the middle of a school run for some of the invitees? Learning and caring about what your employees need and what is important to your company culture comes before any implementation of HR digital transformation.
It's also important to remember that a company is never fully "digitally transformed." This is a process that will evolve to support the way people live and work tomorrow, next year, and decades from now. The goal should be to support your people where they want to be, how they want to be hired, and how they want to work today.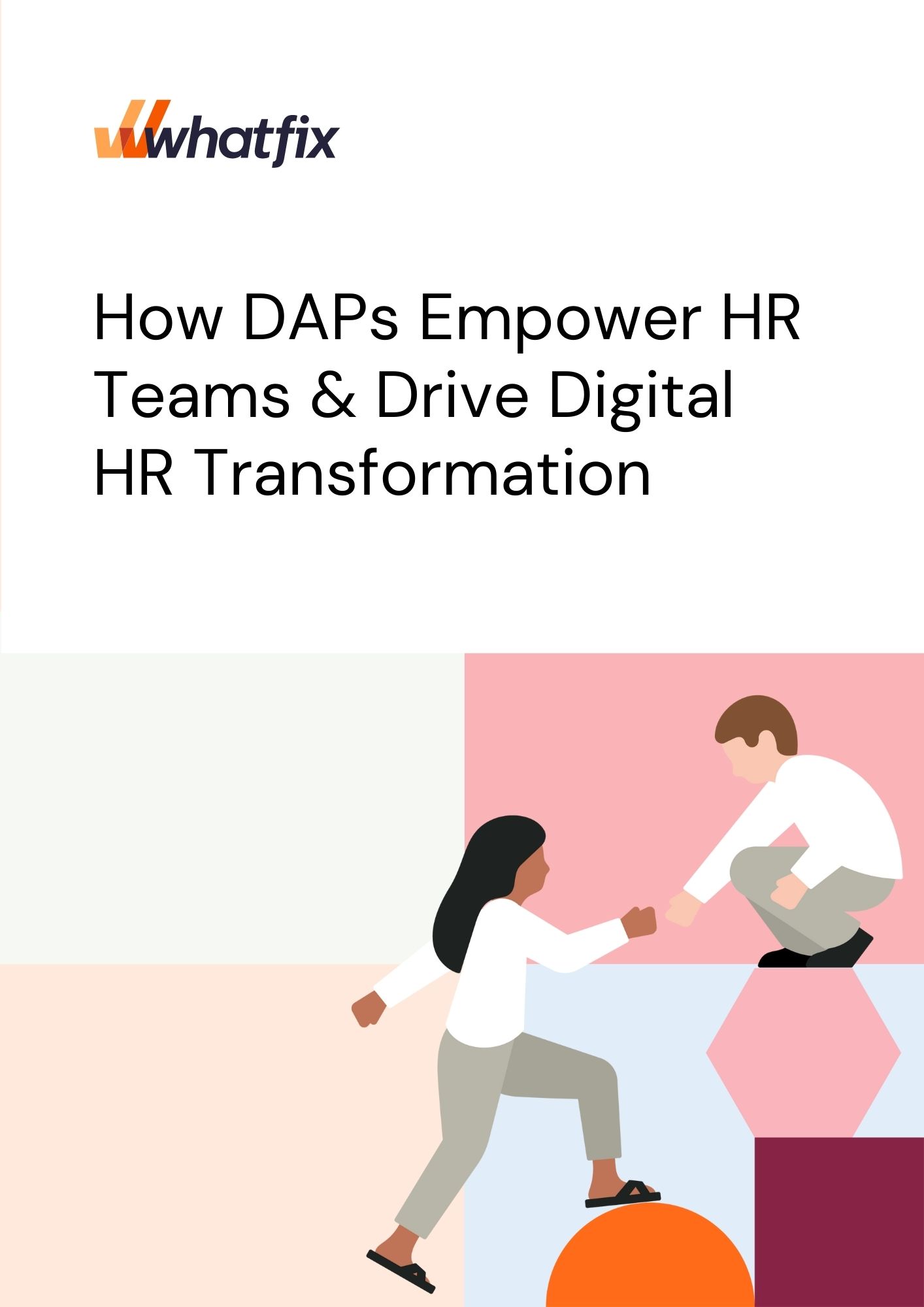 How DAPs Empower HR Teams & Drive Digital HR Transformation
The Importance of HR Transformation
The benefits of digital transformation in HR include improved employee experience, simplified business processes, better data-driven decision-making, and so much more.
Digital tools help companies save time and money while improving communication, driving productivity, recruiting top talent, giving employees the ability to work from anywhere, providing information that can influence business decisions, and more.
When HR leads the digital transformation movement, involving leadership and engaging every employee along the way, they can ensure that the chosen technologies and processes put people and culture first and that changes are welcomed by all.
Interviewed for this article, management consultant and business psychologist Robert Kovach shares his HR digital transformation "why."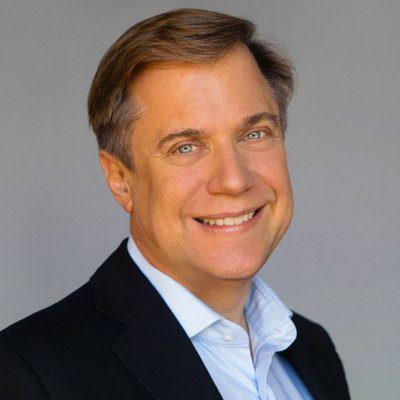 "The trends that started 10 years before the pandemic (online messaging, video calls, remote working) are just accelerating now. COVID-19 forced us to come home and work remotely. The technology has been here and we are now forced to make it work. Our personal lives are now digital, and work must be as well."
Robert Kovach
Management Consultant, Business Psychologist
He continues, "This is not a time to wait and see. Leaders must take the initiative and protect their company culture. What we've learned from other transitions is that those leading going in aren't necessarily the ones leading on the other side. Now is the time to accelerate. Now is the time to really focus on the culture so as we come out of this current digital transformation we can attract and retain the best people out there."
Examples of Digital Transformation in HR
What does HR digital transformation look like in practice? Here are seven powerful possibilities for your organization.
Many thousands of workers have never set foot in company offices, having been hired after the start of the pandemic. And the increasing prevalence of hybrid and remote work will make this an ongoing challenge.
What used to involve a couple of anxious days as new hires get to know the people and the culture at their new job has, in some places, been replaced by an ongoing feeling of disconnect from the company and culture of their employer.
According to the HR platform Glassdoor, while great onboarding can improve new hire retention by 82% and increase productivity by 70%, a mere 12% of employees report a great onboarding experience with their new employer.
Below you can see how organizations use Whatfix to create in-app onboarding task lists for new hires: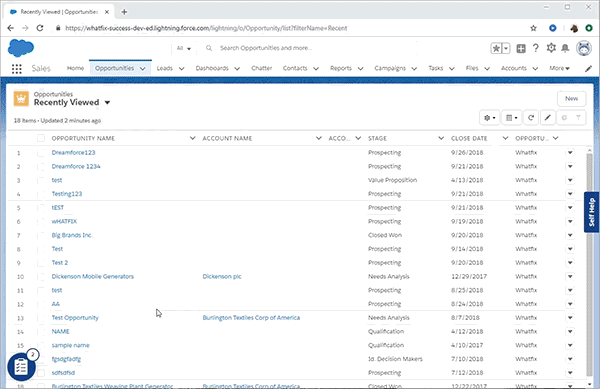 Tracy Burns, chief executive of the Northeast HR Association spoke with the Boston Globe. "How do you get people to feel like they're part of something when they're not physically with you?" she said. "It's the emotional connection, that's what we're really missing."
Even where in-person work continues, the employee onboarding process continues to be time and labor-intensive, and sometimes inconsistent. Has required reading and learning been completed? Have their assigned onboarding buddy checked in? Are all the necessary onboarding forms and benefit selections finished?
Great digital onboarding is structured, strategic, and ensures that new hires feel welcomed, supported, and equipped to do their best work.
Some companies, such as Sprout Social, hire in "cohorts," ensuring that new hires from all departments form a bond with other new hires as they learn about the company and culture together in an intentional process.
Meeting and productivity app Fellow uses their own tool along with calendar invites to welcome new hires and help them get oriented. 
Engineering manager Alexandra Sunderland says, "The experience is mostly self-serve and doesn't rely on certain engineers dedicating their day to helping out: we can onboard 1 person or 20 people at the same time just as easily."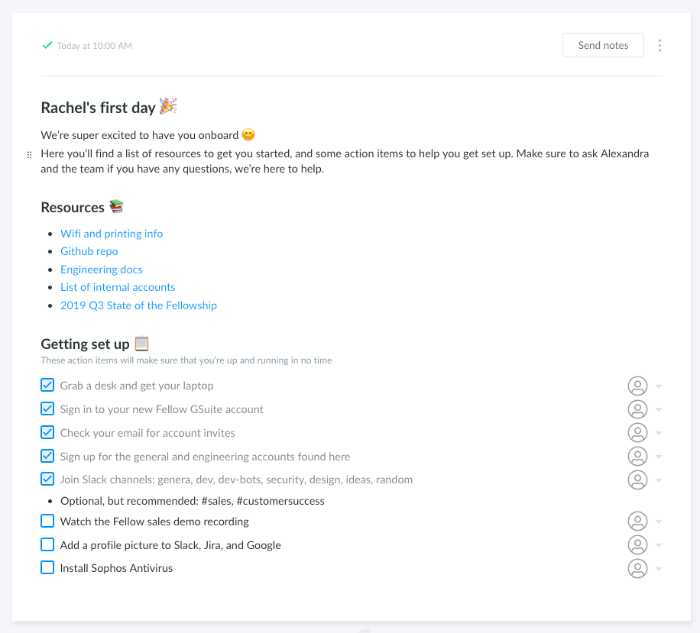 A strategic HR digital transformation will lead you to platforms that are built specifically for employee onboarding. There you can create personalized and engaging (even fun) employee onboarding programs at scale.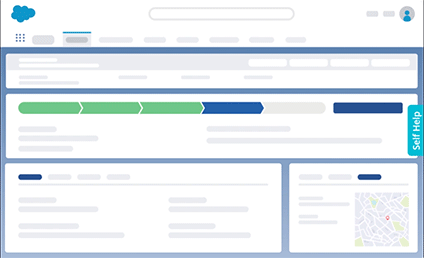 Create personalized and engaging employee onboarding programs at scale and catapult your employees to rapid productivity
2. Employee Self-Service Portals
According to a McKinsey study, employees spend nearly an entire day per week looking for company information, including basic HR information.
"How much vacation time do I have?"
"Who do I alert when I need to be out sick?"
"How can I get a copy of my W-2 from two years ago?" 
Each question can send an employee down a rabbit hole and distract your HR team from hiring or culture building. As part of your HR digital transformation, every question can instead be resolved by an easily-accessible employee self-service information portal.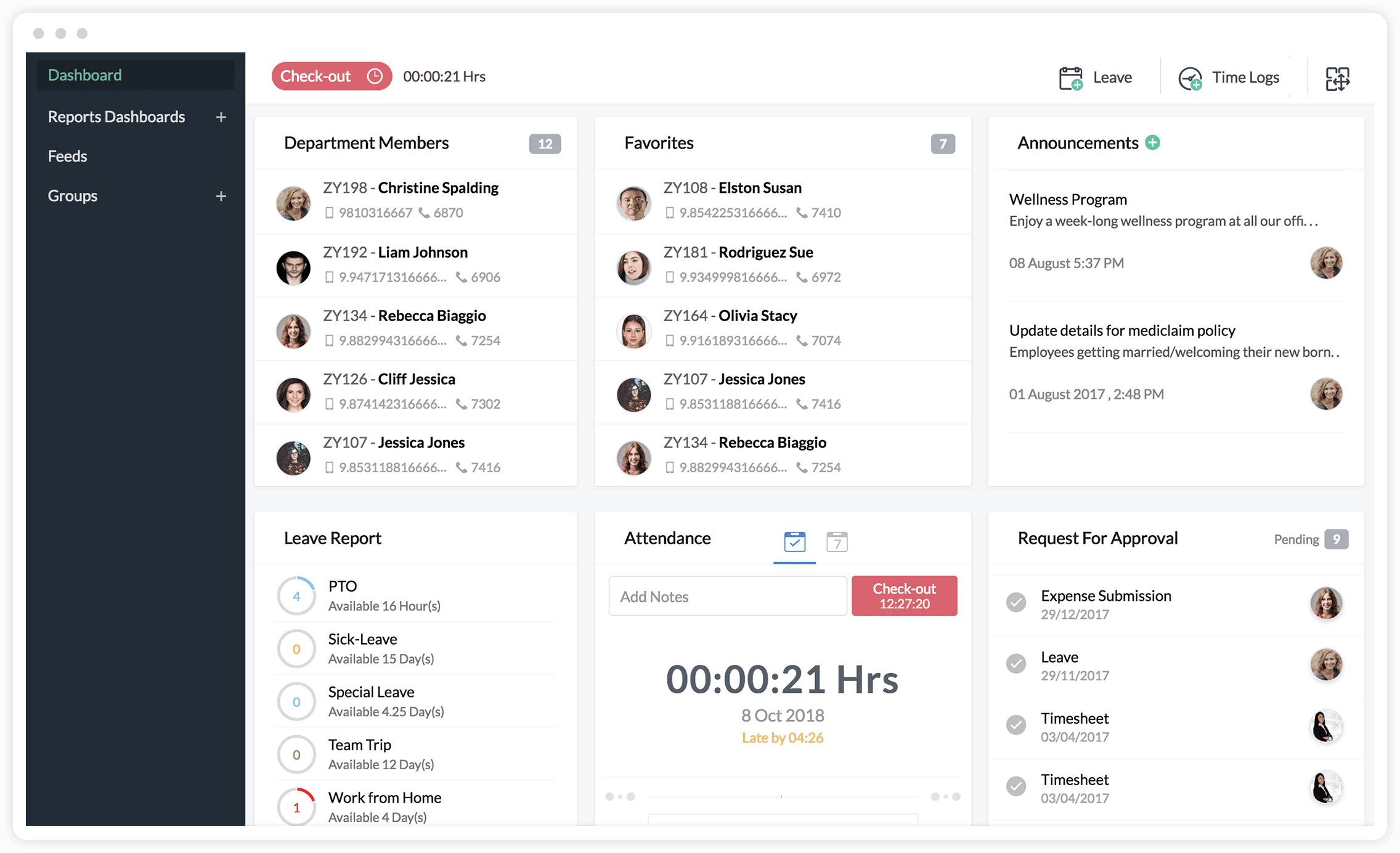 Beyond the day-to-day information requests, these kinds of self-service portals (sometimes also called HCM Systems) can enable employees and their managers to view crucial information, including:
NPS scores

Performance management information such as self-evaluations, goals, training, and development progress

Company news and workplace policies

Job openings

Wellness surveys

Meeting minutes and knowledge base updates

Available training opportunities to

upskill employees
Anything you might have sent as an email, memo, or on a post-it note can be better accessed via a self-service employee portal.
People analytics is the application of data-driven decision-making to HR processes with the goal of improving employee productivity, engagement, and performance. Organizations use people analytics to make better decisions about talent management, employee retention, succession planning, and even recruiting.
And while the word "analytics" might not bring to mind humanity and culture, these are still at the center of this HR digital transformation. You'll use the data you collect to help your employees succeed and to feel more fulfilled in their work.
Serena H. Huang, Ph.D. is the Global Head of People Analytics & HR Technology at Paypal. One of the highlights from her first 100 days on the job was building a strong sense of connection with her new team. She shares, "I hosted a team offsite that included a StrengthsFinder session for everyone and figuring out our mission statement. There is a sense of closeness that wasn't there before."
The data collected from these kinds of team-building exercises and other means of data gathering and analysis can become part of an effective L&D strategy, allowing for upskilling and reskilling as well as increasing productivity and employee satisfaction.
4. AI-Powered Applicant Tracking Systems
Job listings generate an average of 250 applications with as many as 88% from unqualified candidates. Screening of resumes alone is estimated to take around 23 hours PER HIRE.
It's no wonder then, that many larger companies have implemented AI-powered applicant tracking systems (ATS). In a competitive market, where so many are changing jobs, no one can afford to miss a good candidate because they're manually sorting through so many that aren't qualified.
AI-Powered applicant tracking systems use pre-programmed filters based on keywords, skills, years of experience, education, etc. to remove unqualified applicants from the process before any human sees the application.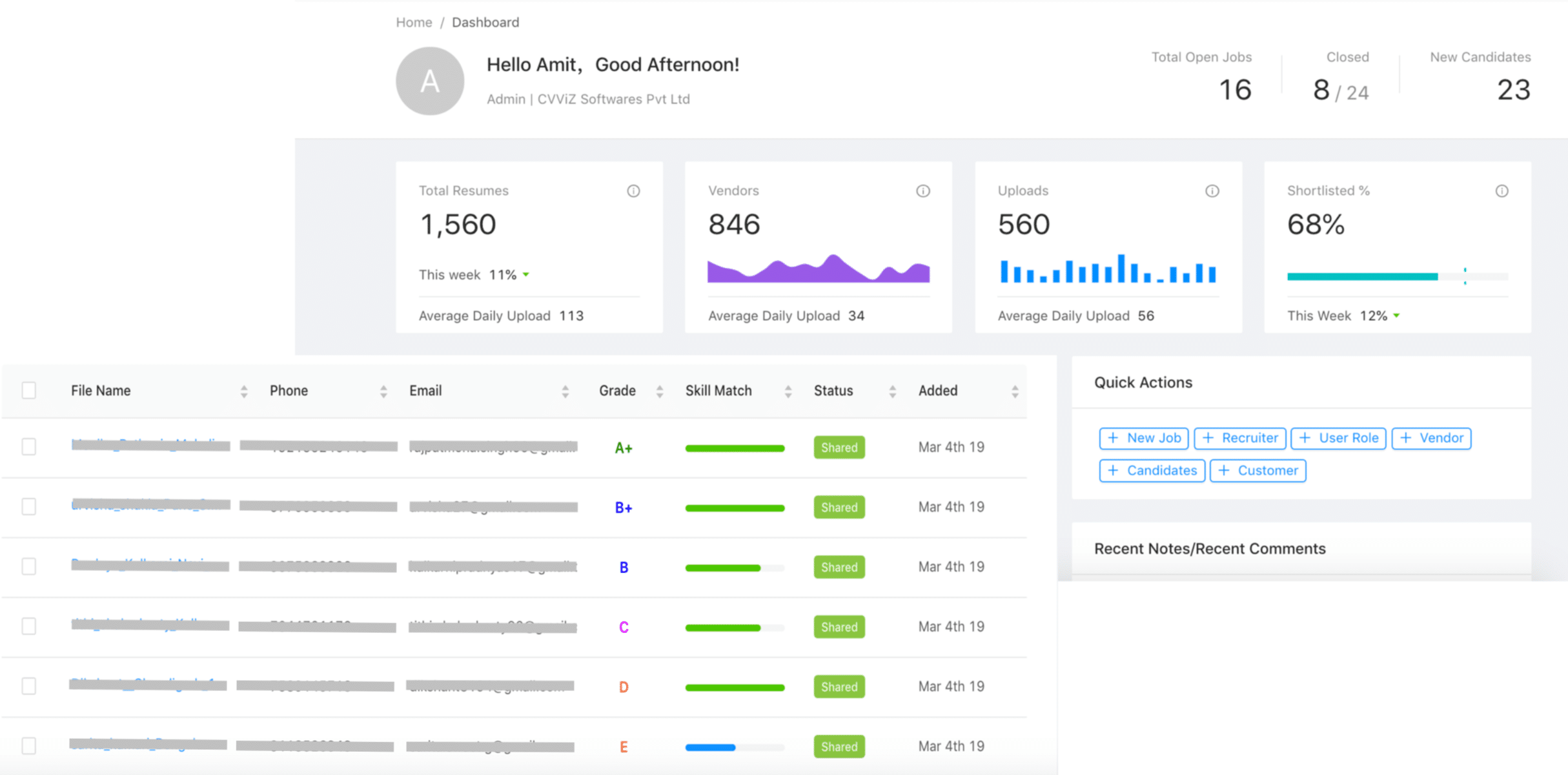 And while ATS can be a source of frustration for some job seekers as they may inadvertently eliminate some qualified candidates, many advanced ATS can be trained to analyze for accepted candidates and provide more nuanced filtering.
Aside from screening out unqualified applicants, ATS also post job listings to multiple platforms, run pre-interview screening, schedule interviews, facilitate candidate evaluations from multiple interviewers, and provide the data you need to evaluate the success of your hiring processes.
Additionally, in a world where HR professionals are keenly aware of unconscious bias in hiring, ATS can help level the playing field for some applicants as it moves qualified candidates forward without regard to gender, age, or ethnicity.
Communications platform MessageBird had fewer than 100 employees in 2018 when Barbara Gaillard joined the team as Global Director of Talent Acquisition Operations.
Of the hiring process at the time, she shares, "Sometimes people were hired based on just two interviews – one with a hiring manager, one with a team member. Without a structured process requiring multiple interview stages, there were biased decisions being made."
Everything changed when they implemented the hiring platform and applicant tracking system Greenhouse, "Interview panels are now intentionally more diverse, and competency-based interview scorecards must be completed before hiring decisions are made. This ensures that all candidates are fairly and consistently evaluated based on their skills and experience, not hunches or personal preferences."
Even the most well-thought-out digital employee onboarding process and employee self-service portal won't cover every possible question or concern of your workforce. But with HR chatbots, HR can create auto-response messages to instantly address some of the more frequently-asked questions and concerns. Chatbots can also asynchronously collect employee information as needed.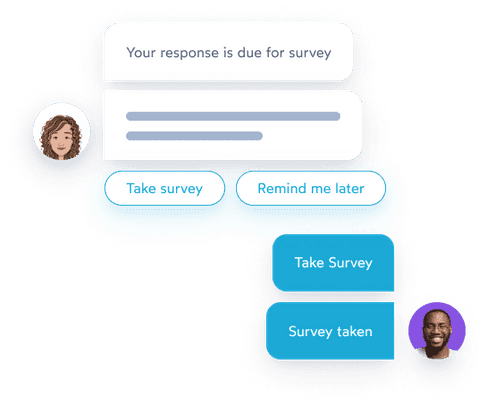 Aside from the obvious time and interruption-sparing benefits, chatbots are a means of communication today's workers are comfortable engaging with and are a convenient substitute for dropping by the HR office to ask a simple question.
With today's fast pace of hiring, saving time for recruiters and applicants is a must. Today's recruiting chatbots use AI to interpret conversational language sent by applicants and send replies, effectively taking over previously-manual tasks such as:
Interview scheduling

Collecting automated screening answers

Providing answers to those visiting your career pages and directing them to a recruiter if appropriate

Recruiting applicants via text – great for use at career fairs, in print ads, presentations, etc.

Answering applicant questions regarding benefits, application status, etc.
Great Wolf Lodge's Rachel O'Connell implemented a recruiting chatbot from Paradox. "Sending emails and leaving voicemails just wasn't working," O'Connell says. "Candidates want to engage when it's convenient for them, not just when we're in the office for the process to start. Emma (the name of the chatbot) being available 24/7 and enabling candidates to apply or ask questions right from their phone has really changed how and who we hire."
7. Digital Adoption Platforms
Adopting new software can feel to employees like yet another hurdle to getting work done, but much of that hesitancy (and even an inclination to cling to old solutions) can be overcome when employees know they won't have to figure it out on their own or face a long learning curve. Digital adoption platforms provide an interactive way to learn on the job with step-by-step walkthroughs for the features your employees use the most.
They provide a way to analyze usage, automate processes, and improve user experience. Spot a workflow that typically leads to drop-off? Create a new tooltip or video to help employees get unstuck.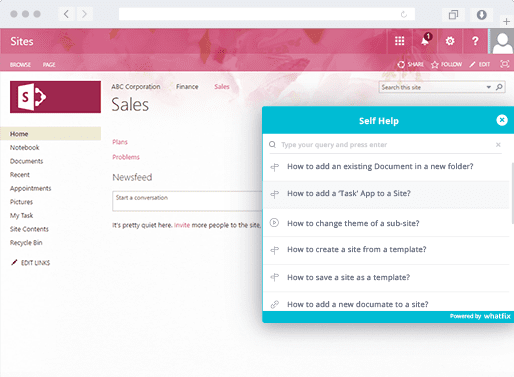 Add a new feature? Need to explain a new process? No need to send a memo – put it right inside the software exactly where it's needed.
Sentry Insurance used Whatfix to save over $950K on training and content creation for their 2,000 employees. They created user-specific content so that each employee is shown the walk-throughs, pop-ups, or self-help materials that are specific to their role and where they are in the application.
The Stages of HR Digital Transformation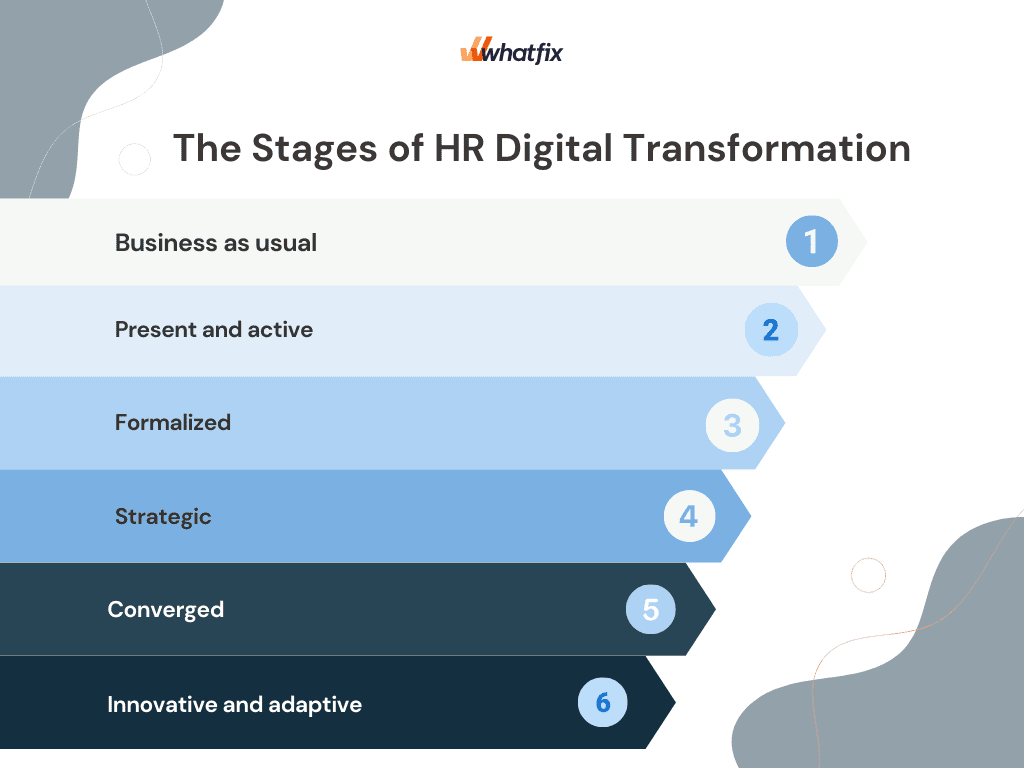 Stage 1: Business as usual
Legacy solutions prevail. Paper records, phone calls, and memos are the preferred means of recording and communication. Leadership does not see a need for change and HR is at a competitive disadvantage for recruitment and retention.
Stage 2: Present and active
Leadership and HR begin to listen to candidate and employee feedback. Individual HR employees launch experiments in digital transformation.
True transformation begins. Candidate and employee data influences decisions and efforts are underway to locate gaps in data. Company-wide collaboration is in full swing, with representatives from all teams participating and with leadership support for education and adoption of new technology.
Employee and candidate data and feedback have been mapped and shared across departments. Employee NPS studies are undertaken. Investments are made in new people, processes, and technologies to drive HR digital transformation.
New executive HR talent and agencies are brought on board. Candidate hiring, onboarding, learning, and goal journeys are remapped to include experiential "micro-moments," leading to impactful improvements in satisfaction, performance, and retention.
Stage 6: Innovative and adaptive
No longer "just" HR digital transformation, digital is now part of the company's DNA, driving improvements in product development, engineering, marketing, sales, service, AND HR. An innovation team tracks new technological developments to identify ongoing opportunities for improvement.
Myths about HR Digital Transformation
HR digital transformation is primarily about adopting new technologies.
False! Transformation needs to amplify your culture, support your company goals, and be people-centered. Leadership must lead in the adoption of the transformation and employees must feel invested. The technology you choose will support these initiatives.
Once I finish X,Y, and Z, the transformation will be complete.
False! There is no "end" goal with this transformation. Rather, it's an ongoing process to support your company culture and the changing ways people work.
HR digital transformation is only important for young workers and candidates.
False! Older workers and candidates are eager to embrace user-friendly technologies that shorten learning curves, enable information discovery, and provide methods to advance their careers.
If we build it, they will come.
Maybe. If you build your HR digital transformation with input from employees, that will decrease resistance to change. But to ensure ongoing adoption of new technologies, make it easy to use, rewarding, and (dare we say it) fun! An exceptional employee platform has the potential to "go viral" internally, making adoption a breeze.
If I digitally transform HR, the culture will start to feel robotic and inhuman.
False! Done right, two-thirds of people don't even notice they're speaking to a chatbot. A self-service employee portal does cut down on facetime, but people are happy to get the information they need when they need it and increased efficiency leaves more time for intentional interaction. And remember – you are in charge. Engaging, personalized experiences can and should be baked right in.
Before you Start an HR Digital Transformation
Like every substantial change, HR digital transformation must start with a shift in mindset. While business as usual is easy, you must first convince yourself that a change is needed AND worth the effort. Remind yourself that beyond the benefits to your organization as a whole, adapting to workplace change as an individual can lead to:
An increase in your value as an employee. Change leaders are always in demand.

An increase in your own workplace satisfaction as you observe the results of your work and the meaningful impact on your company.

Ease in dealing with future transitions. You become proactive rather than reactive which reduces stress and improves outcomes.

Ongoing relevance. Adapting to change is an ongoing process that generates new opportunities.

Improvement in skills vital to success in any career and to personal growth, including improvements in:

Communication

Relationship building

Problem-solving

Creative and strategic thinking

Teamwork

Organization and productivity
How to Digitally Transform Your Organization
There is no one-size-fits-all approach to HR digital transformation. Every organization is different and will have its own unique needs. However, there are some key stages that all companies should go through as they make this shift.
Management consultant and business psychologist Robert Kovach reminds us, "The biggest thing HR can do is focus on the culture." At every step, be sure to remind each stakeholder (and yourself) of this central truth.
The first step toward HR digital transformation involves identifying your goals and how you will measure your success. For example, if you'd like to reduce your time to hire by 25% in 6 months, make sure you have a way to measure that (hint: ATS will help).

Next, figure out where you are and where there is room for improvement in your systems, processes, and even your culture.

At this point, open communication with leadership and employees (especially others on the HR team) becomes vital. Make sure you are on the same page before you proceed. No change comes without challenge, so you'll want everyone invested before you make any adjustments. If you can get people invested before this point, that's great. But people often need to see at least an outline of goals, status, and areas for improvement in order to take notice.




Because digital transformation doesn't stop with HR, share some ideas for transforming other areas of the company with digital transformation and recruit interested parties before you proceed.

Next you'll create a plan for how you want your new HR system to look and function and how it will address the identified areas for improvement. Because you've involved representatives from every department, you'll be sure the technologies you choose will serve the needs of the entire company.

Again, go back to leadership and employees for feedback and refinement.

Implementation is the next step, where you'll put your plan into action and begin using your new HR tools and processes.

Finally, measurement allows you to track the progress of your HR digital transformation over time and ensure that it is continuing to meet the needs of your employees, candidates, and organization.
Coming to the end of the initial process is a remarkable accomplishment, but it's vital that you continue to actively watch for adjustments to candidate and worker needs and desires and find and implement ways in which you can support them.
Next Steps in HR Digital Transformation
You're an action-oriented leader, so it may be tempting to scroll back up to the 'Examples of Digital Transformation in HR' heading, pick one, and get to work.
Instead, get together with leaders across HR, the C-suite, and learning and development. Identify key business goals, articulate key aspects of your company culture, find areas for improvement HR, and start planning and collaborating across the organization.
As more and more people expect to work from anywhere, your ability to compete for the best talent in the world depends heavily on supporting today's workers and their desired experience with understanding and flexibility. The best time to start was three years ago. The next best time to start is today.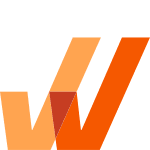 Request a demo to see how Whatfix empowers organizations to improve end-user adoption and provide on-demand customer support
Subscribe to get new content delivered directly to your inbox.