Official Dreamforce Hotels
Upon registering for Dreamforce 2023, you can select a hotel alongside your ticket. Salesforce has contracts with these hotels that allow attendees to get discounted rates. These fill up quickly and are not always pocket friendly, so be quick with your bookings. 
Don't forget that Dreamforce is the most attended SaaS conference, and finding a place to stay isn't be easy. The earlier you book your stay, the better.
Experience the best of Dreamforce with DreamFix!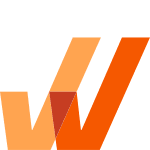 Software Clicks With Whatfix
Whatfix's digital adoption platform empowers your employees, customers, and end-users with in-app guidance, reinforcement learning, and contextual self-help support to find maximum value from software.