For Salesforce admins, measuring Salesforce adoption is a crucial responsibility.  Actively tracking who is (and isn't) using their Salesforce licenses is a simple way for admins to benchmark and improve user adoption rates.
In this article, we'll discuss how sales operations teams can track and measure their licenses on Salesforce and strategies they can take to optimize their Salesforce license usage rates across their sellers.
What Is Salesforce License Utilization?
Salesforce license utilization measures how actively an organization uses its purchased Salesforce licenses. Operations teams track and measure Salesforce license utilization to ensure an organization's investment into the Salesforce platform is maximized and effectively allocated across eligible users.
By having visibility into how an organization is using its licenses, teams can see benefits like:
Lower costs: Organizations save money if they can identify underutilized licenses early and reallocate licenses to users who need them more, or choose to reduce the number of licenses.
Higher user adoption: Tracking utilization helps teams spot trends of low Salesforce adoption so proper training and process improvements can be implemented to better support users.

More efficient teams: Companies can use Salesforce license utilization as a benchmark to understand which departments or functions can benefit from more licenses or improved Salesforce operations.
How to Track Which Sellers Aren't Using Their Salesforce Licenses
Your organization can use the Salesforce platform to understand the usage patterns of your sellers. Salesforce recommends two ways for you to do so:
1. Building a report of users based on their login activity
Salesforce administrators can use the platform to create a report using the Users standard report type. Using the report filters, you can drill down on users who have not logged in within a certain period — for example, not logging in within the last 30 days. Users who have not logged in within the last month are most likely underutilizing their licenses or may have little need for a license at all.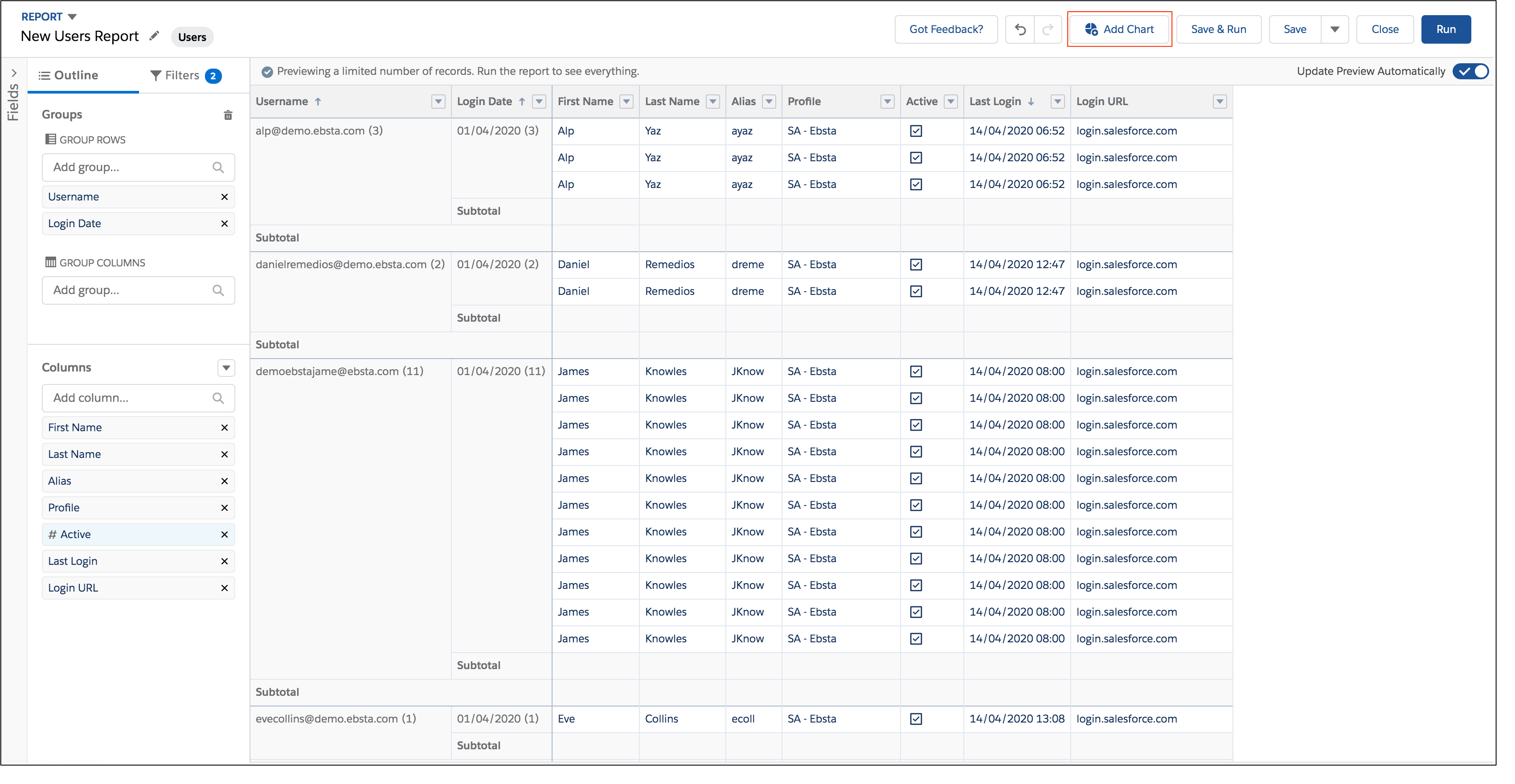 2. Use Salesforce Optimizer to understand feature usage and permissions
Salesforce Optimizer is a tool that helps organizations conduct a deep dive into how the platform has been implemented. It gives teams metrics that cover field usage, custom code, reports, dashboards, and more, along with a summary of the issue and recommended actions. You can use Salesforce Optimizer to conduct user audits and view each user's level of access within the platform. This information is helpful in your resource planning because it helps you identify necessary feature access and permission for each function and allocate licenses accordingly.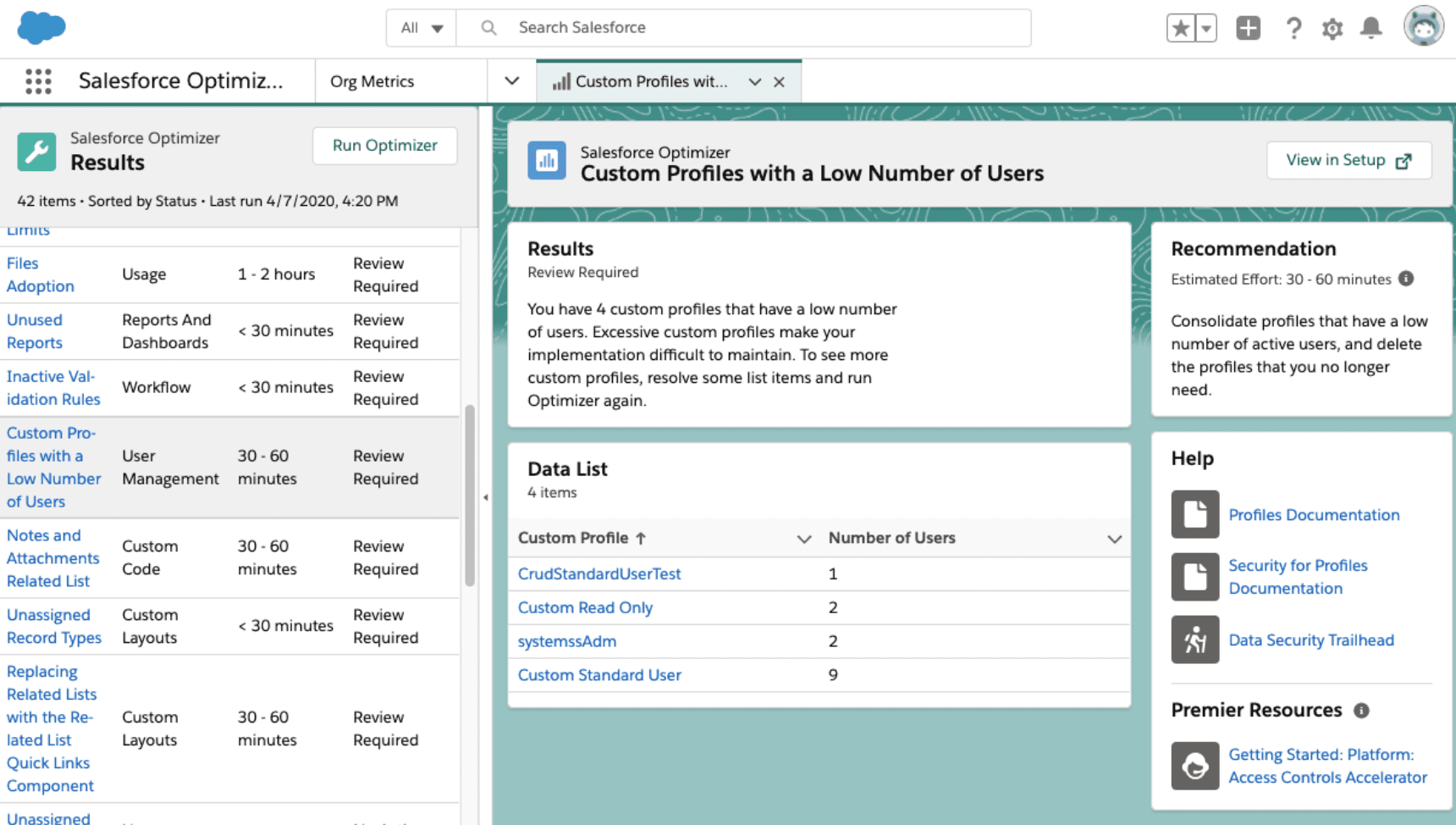 How to Optimize Your Salesforce License Usage
Once you've set up a system to track and identify underutilized Salesforce licenses, you can start getting into the details of optimizing usage for the highest levels of efficiency.  
Let's take a look at a few key steps you can take to ensure that all your allocated licenses are maximized to their highest potential.
1. Evaluate and benchmark current Salesforce usage
Before making any adjustments to your operations, you need to identify how exactly sellers engage with the platform and what goals you want to achieve with a team that uses the platform diligently. From there, setting targets indicating healthy usage levels becomes much easier. Here are a few questions you can take back with you:
What features or functionalities do your sellers use?

— You can use Salesforce to gather data like the number of activities completed and the number of opportunities created in the last 30 days to see how sellers are taking advantage of the features most relevant to their role. This data is a clear indicator of how actively sellers are using core features for opportunity management and lead conversion tracking.

Are your users logging in often enough?

— To benchmark usage, look at the frequency and duration of logins in the last 30 days to analyze the engagement levels of sellers who log in to the platform.
Are there specific departments or user cohorts with low usage levels? 

— Segment your users into different departments, functions, or other company-specific criteria to get a deeper look at the percentage of users utilizing their licenses. Different teams may have different usage levels, but other easy-to-miss factors can come into play too. For example, you may notice that sellers who joined your organization after a specific period tend to log in to the platform less. By identifying these trends, you can spot bottlenecks to improve on — like a dip in the quality of training or a lack of top-down emphasis on Salesforce from management.
Although you can use Salesforce data to get high-level usage numbers, it's difficult to pinpoint exact improvements without analytics showing how exactly sellers interact with each feature. 
Whatfix's digital adoption platform equips organizations with product analytics that provide more context on feature adoption and how sellers use custom Salesforce tasks and workflows. This understanding can reveal underused features, enabling targeted training to maximize efficiency.
With Whatfix, businesses can also monitor how sellers use these custom elements, providing valuable data for optimization. By scrutinizing usage patterns, businesses can identify if a task or workflow is too complex or insufficiently useful, prompting necessary adjustments.
Renewable Energy Group (REG) uses these product analytics to see if team members clicked on buttons associated with outdated Salesforce workflows. "With Whatfix, we could see who was using that outdated process, flag it to their leader, and provide additional guidance to ensure they used the new process," said Abby Essing, Senior Manager in Operations Services at REG.
"With Whatfix, we could see who was using that outdated process, flag it to their leader, and provide additional guidance to ensure they used the new process."
Abby Essing, Sr. Manager in Operations Services at Renewable Energy Group, Inc.
2. Analyze your Salesforce user experience to identify areas of improvement
Salesforce adoption can't be fixed with a better allocation of licenses alone. A poor user experience can significantly contribute to a lack of engagement with the platform. Salesforce is a complex platform with capabilities that are not always relevant to a seller's primary responsibilities. When users are unclear on what to do next in a platform, they tend to make mistakes that build up user frustration. 
To increase license utilization, organizations must invest in a user experience that simplifies how sellers navigate the platform and engage with specific features or product workflows. Whatfix's product analytics helps teams zoom in on specific points in the Salesforce adoption process that can be improved to elevate the user experience. You can use the Whatfix digital adoption platform to:
Map your user journey and flows: Track how users move through the Salesforce platform. With this insight, you can build accurate user journey maps and streamline steps where necessary.
Identify friction areas, pain points, and drop-off areas

: Whatfix's no-code event capturing capabilities lets you pinpoint specific points in your user journey with higher drop-off rates or signs of frustration. Addressing these issues can bring about a big shift in user activation rates.



Understand your SFDC user onboarding success rate

: Launch in-app task lists, pop-ups, and product workflows as part of your seller's product onboarding process. Whatfix tracks user engagement with guided content so you can view the success rates of onboarding flows and identify sellers who are not engaging with training resources.

Build cohorts of users with different adoption levels: Use Whatfix's user segmentation capabilities to create targeted user cohorts that benefit from personalized in-app user journeys. Equip each path with self-help resources and interactive training modules tailored toward a particular use case, challenge, or adoption level.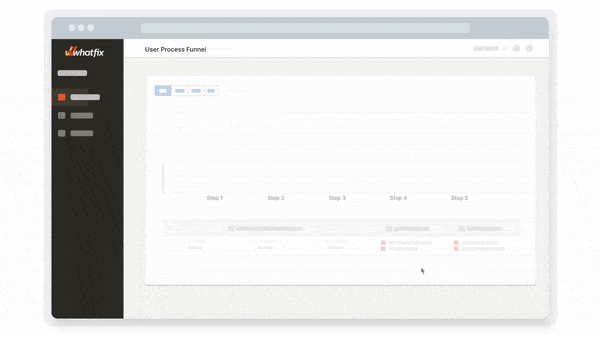 3. Enable your sellers with in-app guidance
In Whatfix's 2023 digital adoption survey, 84% of respondents said they still don't know how to use core features in the software they work with daily. One-time software training isn't enough for users to familiarize themselves with complex platforms like Salesforce. Instead, empower sellers with in-app guidance that walks them through essential features and workflows in real time. 
This method of learning by doing is an effective way to make sellers more comfortable with Salesforce, which leads to more engagement and higher license utilization. Use digital adoption platforms like Whatfix to strategically equip sellers with product support content that help them reduce error rates, discover new features, and maximize existing workflows.
New seller product tours: When a new user is onboarded onto Salesforce, use a no-code editor to build and customize an interactive product tour. You can include product videos and features like pop-ups, beacons, and step-by-step walkthroughs to highlight important features, workflows, and tool tips.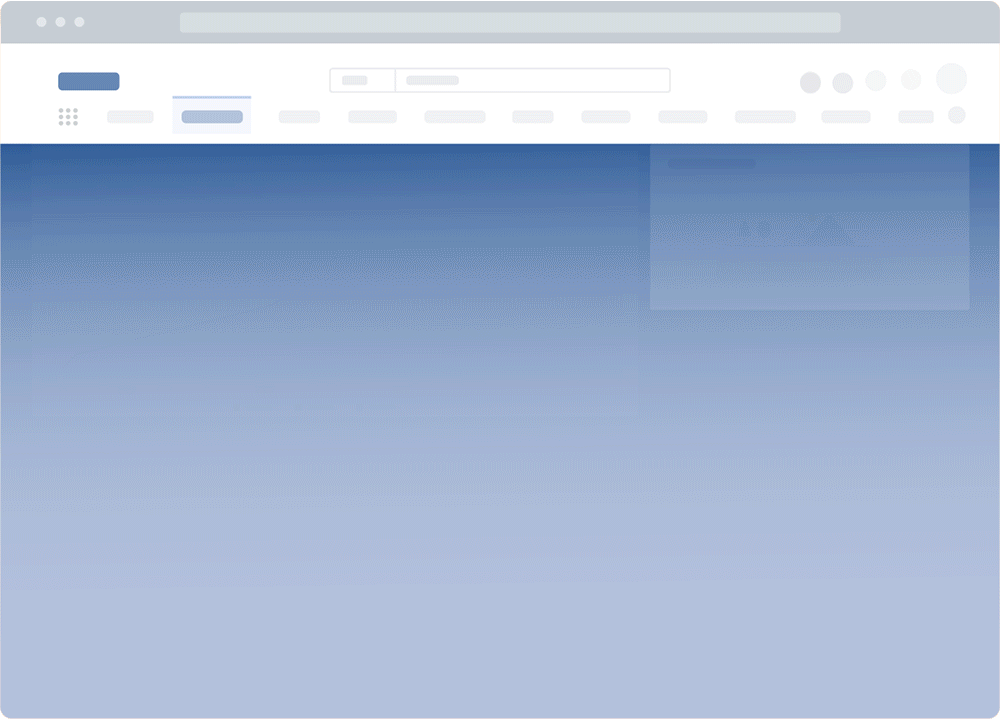 Interactive product flows: Many Salesforce processes and tasks are complex and require sellers to remember multiple details and steps. With interactive product flows, you can guide sellers through sales processes with real-life scenarios. You can even embed audio snippets of customer calls within these product flows to provide additional context to each tutorial.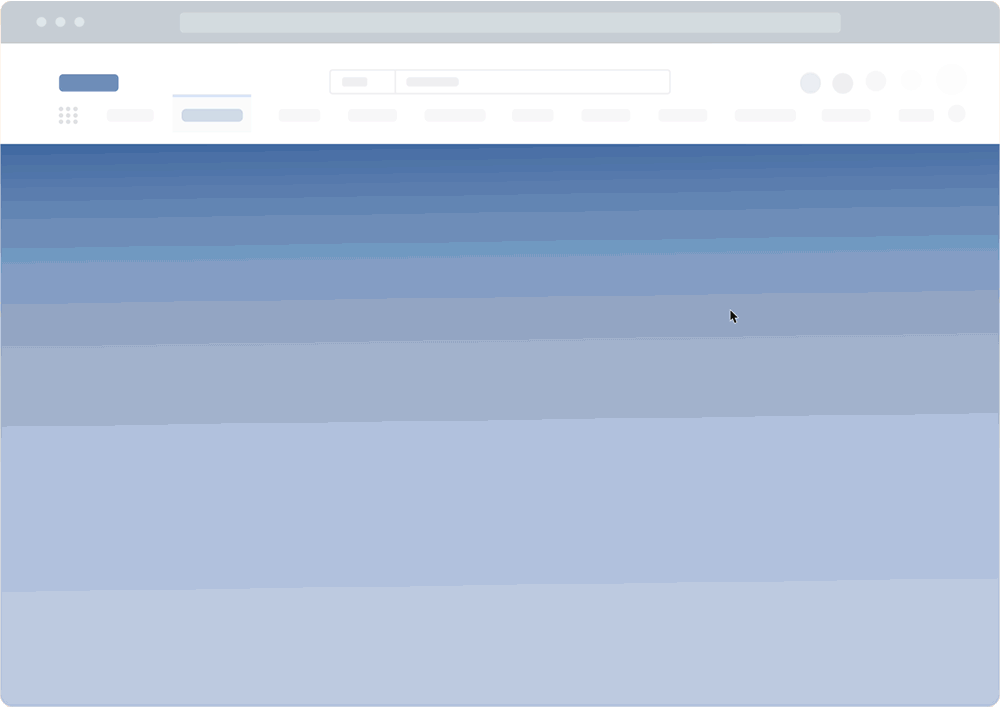 Tasks lists: Centralize your seller's most important Salesforce to-dos into a task list they can easily pull up to navigate their onboarding process. Teams can use this to guide sellers through account setups, data entry and management, activity logging, and more.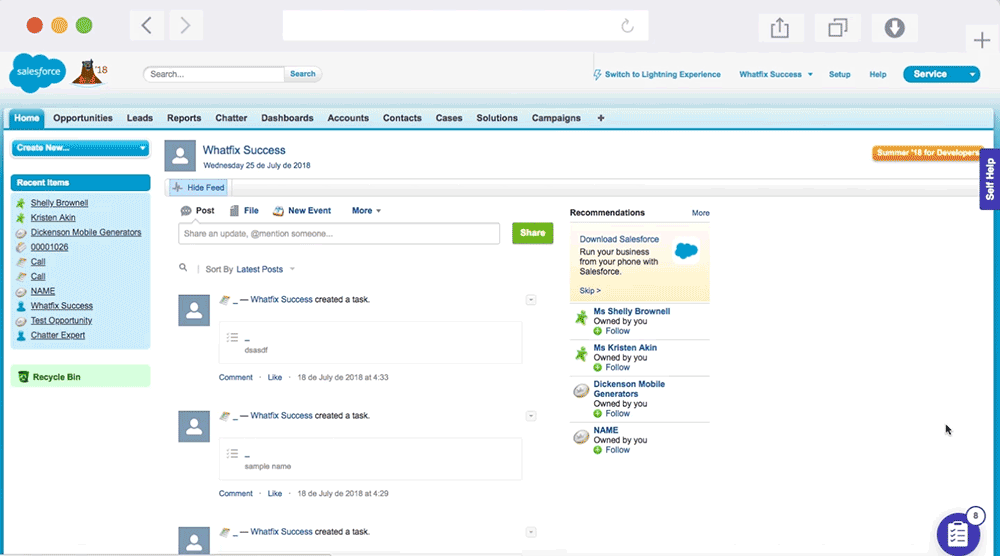 Pop-ups to alert and remind sellers: With pop-ups, teams can call user attention toward important announcements, reminders, and process changes within Salesforce. You can include even more information by embedding links to resources and videos right within the pop-up.

Smart tips such as field validation or nudge reminders: Organizations use smart tips to give sellers additional details on specific on-screen elements. For example, smart tips can guide nudge sellers to fill out mandatory form fields during activity logging or deliver reminders about important dates in the sales process.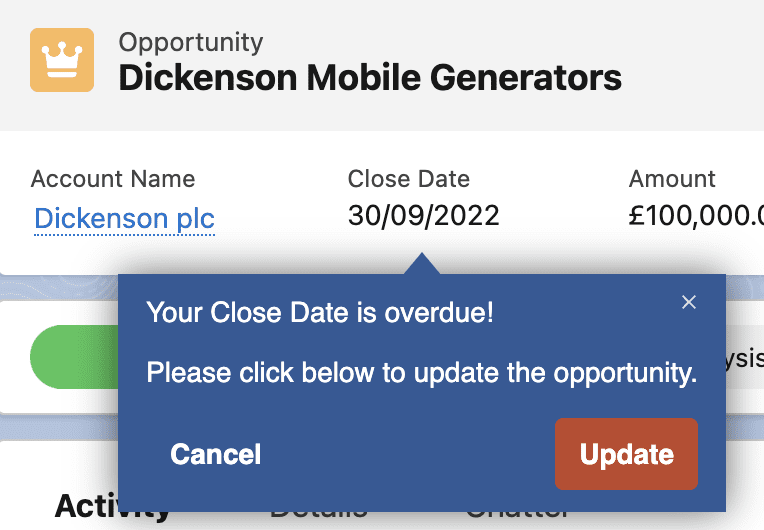 4. Provide on-demand self-help support for your Salesforce users
Salesforce is a feature-rich platform. Even with a comprehensive onboarding and training program, your sellers will have specific questions about their workflow. Contact a customer success representative from Salesforce for hands-on guidance for complex technical questions beyond your organization's control. But for questions and clarifications that can be handled internally, a self-help support center will help your sellers save time and not be dependent on the availability of others. 
Your sellers want to move quickly, so they need to overcome bottlenecks and get answers 24/7. With a self-help support center, companies can create a well-organized IT self-support portal and repository of information covering Salesforce basics, frequently asked questions, department-specific workflows, and more. An impactful self-help support hub has the following qualities:
Clear menus and categorization so sellers can easily find the information they need 

Comprehensive resources ranging from general FAQs to technical tutorials, troubleshooting guides, and department-specific best practices

An easy-to-use search function that quickly surfaces relevant content (AI-powered recommendations are a big plus too!)

Standardized content in following style guides or branding guides for more consistency and readability 

Accessibility across multiple channels
You can overlay Whatfix's Self-Help widget right within the Salesforce application. Supplement the widget with guided flows built with Whatfix, sales process documentation, call notes, third-party links, and integrations to your company wiki.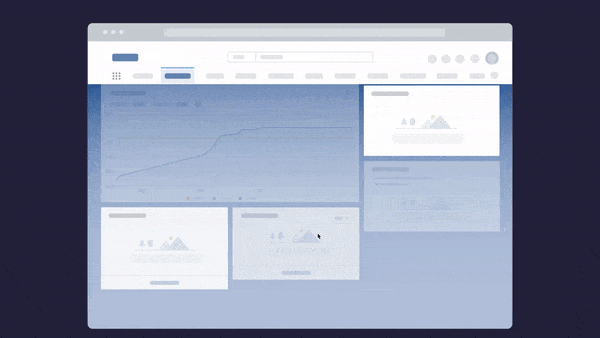 Organizations like Ferring Pharmaceuticals use Whatfix's in-app self-help support so their team isn't bogged down by having to field repetitive questions. This self-help feature has seen a 94% search success rate, allowing employees to find help documentation without leaving their CRM and disrupting their workflow.
"We connected Flows with our LMS so that each new user could engage with videos and other useful materials, replacing the in-person training. With accessible and reliable 24/7 support, our user satisfaction grew considerably. Smart Tips, used 110 times per day, and Self Help, with a 96% successful search rate, created a much smoother process for Icertis users."
Sheila Dusseau, Head of Global Legal Operations at Ferring
5. Consolidate and optimize your user roles and licenses
If you're using a digital adoption platform like Whatfix, you'll see how your sellers behave within the app. You can add event-capturing capabilities to Salesforce without engineering work and quickly begin tracking page visits, mouse hovers, clicks, and more. This data is useful when segmenting users into different groups and assessing their Salesforce usage. 
For example, you can deploy guided flows teaching your sales team about how to work with advanced customization options and API calls. If you discover that sales operations managers and a few experienced account executives are the only ones interacting with that flow, you can safely deduce that Salesforce Unlimited license won't be necessary for your entire team. 
Keeping track of your Salesforce usage through engagement tracking and segmentation will help you optimize costs and spend resources on what truly matters for most of your sellers. You can also avoid the risk of overwhelming your sellers and overcomplicating their workflow with access to features they don't need.
Enable your employees, drive software adoption, and accelerate digital transformation with a digital adoption platform.
With a digital adoption platform like Whatfix, enable your employees with in-app guidance and contextual self-help IT support to accelerate the adoption of new software implementations, employee onboarding, change initiates, and more. Whatfix's no-code editor enables IT teams with a no-code editor to create product tours, interactive walkthroughs,  task lists, smart tips, pop-ups, self-help wikis, and more. Analyze and measure user engagement and software usage to identify friction points, measure digital adoption, and improve employee digital experiences.
Measure and improve product adoption with Whatfix
Enterprise software like Salesforce is a significant investment — and you can't show ROI without product adoption. 
With Whatfix, organizations don't have to go blind when evaluating product usage. Teams can use Whatfix's product analytics to capture user actions like clicks, mouse hovers, and drop-offs. Analyze how users engage with product journeys to set benchmarks and identify opportunities for change. 
Supplement your user analytics with clear next steps to boost adoption levels. Whatfix lets you act on your data by deploying in-app guidance like guided walkthroughs, tooltips, beacons, task lists, and more. Instead of waiting for sellers to reach a bottleneck, you can use these in-app nudges to proactively guide them toward recommended workflows. 
With no-code data capture and in-app content builders, Whatfix's digital adoption platform streamlines your efforts to assess and improve Salesforce license utilization. Get started with Whatfix today.
Dive deeper with more IT optimization content.
Are you looking to become a more data-driven product manager? Explore our product analytic-centric content now. Whatfix is a digital adoption platform that provides organizations with a no-code editor to create in-app guidance on any application that looks 100% native. With Whatfix, create interactive walkthroughs, product tours, task lists, smart tips, field validation, self-help wikis, hotspots, and more. Understand how users are engaging with your applications with advanced product analytics.
Like this article? Share it with your network.
Subscribe to the Whatfix newsletter now!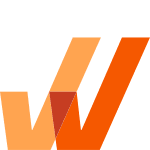 Software Clicks With Whatfix
Whatfix's digital adoption platform empowers your employees, customers, and end-users with in-app guidance, reinforcement learning, and contextual self-help support to find maximum value from software.