Change management is a difficult discipline to excel at, given the variety of organizational, process, technology, and people issues that need to be coordinated.
Having overseen around 500 process and software change programs at Whatfix, and having interacted with hundreds of change management professionals at our clients', SI partners, and teams, I have noticed that those that hold a change management certification have a noticeable maturity and depth in approaching these programs- both theoretically and practically.
What are the top change management certifications in 2022?
Change Management Foundation Certificate
Change Management Practitioner
Change Management Specialist (CMS)
Prosci Change Management Certification
Change Manager Certificate
Certified Change Manager – Foundation (CCMF)
Certified Change Management Professional (CCMP)
ATD Change Management Certification
Change Management Institute (CMI) Accreditation
ITIL in Action: Mastering Change Management
How to Select a Change Management Certification Program
Earning a change management certification can help establish you as an experienced authority in the field. However, not all programs are created equally. Studying for hours and shelling out your hard-earned money for a certification won't help you professionally if the certification isn't widely recognized. Make sure the program you choose is well-established and has recent testimonials.
It's also important to choose a certification that suits your personal goals. Programs designed to give you an introduction to change management work well when you plan to use that knowledge in your existing position. But if you hope to leverage the certification in your job search, you'll likely need to choose a more in-depth program to stand out against your competition.
The Complete Guide to Change Management for Enterprises
Change Management Certificate vs. Certification
While certificate and certification are often interchangeable, they are not the same. Although both require proof of knowledge, certifications differ in that they require additional proof of experience and training.
While many certificate programs will recommend a specific training program, training is not required. The certificate is ultimately earned by passing an exam. Certifications, on the other hand, require training and hands-on experience, as well as passing an examination. Both options will get you a certificate to frame and hang on your wall, but a certification generally holds more weight because it requires that you demonstrate a deeper understanding of the subject material.
Of course, this doesn't mean certificates aren't valuable. If you want to impress your boss by heading up a transition to new software, a certificate could give you the baseline skills you need to make that change effective. Certificate programs are a great way to jump-start your change-management learning process.
10 Best Change Management Certificates in 2022
The following ten change management certifications and certificates are worth considering to elevate your change-management skills. Proving your abilities will not only make implementing organizational change a more seamless process, but it can also help you spruce up your resume, earn you pay raises, and make you more competitive within your field.
1. Change Management Foundation Certificate
Prerequisites: None
Price: Training costs vary by provider Online exam: $320 USD
Duration: Self-paced
Renewal Requirements: Never expires
APMG International collaborated with the Change Management Institute (CMI) to create the Change Management Foundation certificate program. As the name implies, the program aims to build a foundation for understanding organizational change.
In this certificate program, you will learn how to:
Build teams to implement change;
Motivate people during change;
Identify different types of organizational change; and
Develop strategies for ongoing change
Beginners looking to get started with managing organizational change would benefit from passing the 50-question multiple-choice exam required for this certificate. Training courses are recommended but are not required to sit the exam.
Apply what you learn to smaller-scale organizational changes, such as adjusting a project's budget.
2. Change Management Practitioner
Prerequisites: APMG International Change Management Foundation Certificate
Price: Training costs vary by provider Online exam: $490 USD
Duration: Self-paced
Renewal Requirements: Every five years; practitioners must pass a Re-Registration exam
This certificate, also offered by APMG International, is aimed at higher-level, more experienced change managers. Before registering, all participants must first earn the Change Management Foundation certificate in order.
This certificate program aims to teach you how to:
Plan for organizational change;
Build effective change teams;
Implement change with empathy towards those affected by it; and
Establish roles and activities that support the change process.
The Change Management Foundation Certificate is the only requirement for taking this exam, but APMG International recommends preparing for it with online training and specific reading assignments. Completing the additional online training will not elevate the Practitioner title to the certification status; it is only meant to be a study aid to help you pass the certification exam.
Because of the prerequisite, this program is a valuable asset to those interested in increasing their knowledge.
By incorporating aspects that help change makers communicate with people affected by change, this program prepares participants for more in-depth, transitional changes. Practitioners in the field can feel confident implementing people-centric changes, such as adjusting responsibilities attached to a particular role in the workplace.
3. Change Management Specialist (CMS)
Prerequisites: None
Price: $299.95 for both online training and exam
Duration: Self-paced; exam must be completed within one year of purchase
Renewal Requirements: Never expires
Developed for the Management and Strategy Institute (MSI), the Change Management Specialist (CMS) certification is a mid-level training program. In addition to certification, participants who pass the exam will receive 30 professional competency units (PCUs) and 30 continuing professional development (CPD) units.
This certification program covers
Common causes of organizational change failure;
Types of change;
Established change-management theories and models;
Communication with people affected by change;
Strategies for mentoring, motivating, and coaching employees throughout change; and
The CMS certification is ideal for business professionals who want to add accolades to their resume, prove their value as a leader for change, and be more competitive in the corporate environment. It is one of the more affordable certification options and comes with the added benefit of 30 CPD units.
After achieving certification, change management specialists can immediately apply the learned strategies to a variety of industries. In fact, MSI links to this example job search, which demonstrates the wide range of career opportunities requiring change management skills.
4. Prosci Change Management Certification
Prerequisites: None
Price: $4,400 includes training, hotel accommodations, meals, activities, and exam fee
Duration: Three Days
Renewal Requirements: Never expires
The Prosci Certification is unique in that it focuses on a specific change-management model. During the program, participants will apply Prosci's proprietary ADKAR methodology – a popular change management model – to one of their current projects. As a result, attendees can take advantage of hands-on learning while simultaneously working on the change they wish to implement. Unlike many self-paced, online-only change management certifications, this program requires a three-day, in-person commitment. The training IS available multiple times a year and takes place in various locations globally.
The certification program agenda covers
ROI of effective change management;
The Prosci ADKAR model and how to apply it;
Teams built for change;
Management of resistance to change; and
Final exam and graduation.
The Prosci Certification is pricey, but the one-time fee covers all hotel accommodations, meals, and events over the course of three days. Each day has a detailed agenda focused on facilitating learning and collaboration among peers via interactive training.
Additionally, the fee includes one year of access to the Prosci Practioner eToolkit and the option to earn HR Certification Institute (HRCI), Project Management Institute (PMI), and Certified Change Management Professional (CCMP) credits, as well as copies of the following course materials:
Best Practices in Change Management
Employee's Survival Guide to Change
Change Management: The People Side of Change
ADKAR: A Model for Change in Business and Our Community
Furthermore, this program encourages attendees to come prepared with a real-world change they would like to implement. During the three days, participants will receive specific guidance on their planned organizational change.
5. Change Manager Certificate
Prerequisites: None
Price: $1,595 for nonmembers, $1,395 for members
Duration: Two-day in-person training or six-week online training
Renewal Requirements: Never expires
The Association for Talent Development (ATD) offers a Change Management Certificate program designed for intermediate change leaders. The certificate is recommended for professionals who are currently responsible for change management or those who wish to prepare to manage change in the future.
In this certificate program, you will learn how to
Determine what change efforts are needed;
Understand different theories;
Design a strategy for change that limits the impact on people while maximizing support;
Create change communication plans; and
Manage resistance to change.
This certificate program is available either online or in-person; both options have a combined 12 hours of training. The online option has six two-hour sessions spread out over six weeks. The in-person program takes place over two days.
Participants who complete the course will earn 14 continuing education units (CEUs). The certificate program is also approved for 14 general recertification credit hours which can be applied toward HR Certification Institute credits for PHR, SPHR, and GPHR or 14 PDCs for the SHRM-CP or SHRM-SCP.
Because this program is designed for roles such as HR professionals, trainers, and managers, the knowledge gained through this program could be applied to organizational changes such as restructuring departments or hiring new talent.
6. Certified Change Manager – Foundation (CCMF)
Prerequisites: None
Price: $170 USD
Duration: 40 Days
Renewal Requirements: Never expires
The Global Association for Quality Management (GAQM) has three change-management certifications; CCMF is the midrange option. This certification is unique in that the requirements are set up more like a certificate program — the online training is highly recommended but not explicitly required. In theory, one could skip straight to the one-hour exam.
However, the exam costs $128 USD, and the $170 online course price includes the exam. The exam-only option would make sense for someone who has already completed a separate intermediate-level change-management certificate or certification program and simply wants to list an additional certification on their resume.
This certification program includes
overview of organizational change;
tools for planning for effective change;
guidance on building change-management skills;
communication strategies;
summary of the history of change management; and
training on implementing change.
Since this program focuses on transformational change, skills learned from this program could be applied to strategic transformational changes. For example, introducing new software or updating the company mission.
7. Certified Change Management Professional (CCMP)
Prerequisites:
21 hours of instructor-led change-management training completed within the last seven years and a four-year degree (or international equivalent), plus 4,200 hours (~three years) of change-management experience.
OR
Secondary education and 7,000 hours (~five years) of change management experience.
Price: $745 for nonmembers, $595 for members
Duration: Varies by experience
Renewal Requirements: To keep certification active, CCMPs must accumulate 60 professional development units (PDUs) every three years
The Certified Change Management Professional (CCMP) credential is offered through the Association of Change Management Professionals (ACMP). ACMP is "the leading resource for the global community of individual change management practitioners," making the CCMP one of the most recognized and respected certifications available.
The goal of this course is to help experienced change management professionals
align knowledge and experience with certification guidelines by the International Organization for Standardization (ISO) and the American National Standards Institute (ANSI);
improve career prospects;
prove their expertise in the Standard for Change Management; and
enhance the consistency and effectiveness of change practices within their respective organizations.
Earning the CCMP credential requires years of experience, as opposed to a one-time training. While there is not a specific course required for the 21 hours of change-management training, the ACMP recommends Qualified Education Provider (QEP) Courses that align with their Standard for Change management.
8. ATD Change Management Certification
Prerequisites: None
Price: $1,495 for nonmembers, $1,745 for members
Duration: 14 hours
Renewal Requirements: Never expires
The ATD certificate program for change management is intended for HR, instructional design, and organizational development professionals who are currently (or will in the future be) responsible for managing and facilitating change initiatives.
While designed for those in L&D roles, the best practices taught in this certification program will benefit anyone in an organization who is responsible for the change and/or development of people and projects. Upon earning this change management certification, you'll be equipped with the knowledge and tools to lead and facilitate throughout all stages of a change project.
9. Change Management Institute (CMI) Accreditation
Prerequisites: None
Price: See website
Duration: See website
Renewal Requirements: Never expires
The Change Management Institute (CMI) Accreditation program is tiered into three levels of accreditation: ACM Foundation, ACM Specialist, and ACM Master. This intensive program takes new change management professionals and turns them into change leaders. 
For the foundational level, the program requires 1-2 years of change management experience. The specialist requires 3-6 years. Finally, the master class requires at least 7 years of change management experience.
10. ITIL in Action: Mastering Change Management
Prerequisites: V3 or newer ITIL Foundation certification + 2 years of change experience
Price: See website
Duration: 3 days of private training
Renewal Requirements: N/A
The ITIL in Action: Mastering Change Management certificate is a program is built for c-suite executives, directors, IT auditors, and senior change management practitioners that are tasked with improving organizational processes and development. The course teaches change practitioners how to scope out a change project, facilitate the ITIL change management process successfully throughout the improvement and implementation process, and create action plans to create an agile culture of change.
Find a change management certification that works for you
These certifications are not one-size-fits-all. Do your research. Look for a program that aligns with your experience so you can get the most out of whatever program you choose. For instance, if you are just getting started with change management, a lower-cost introductory course would allow you to test the waters. Experienced changemakers, on the other hand, should look for more in-depth programs that aim to refine change-management skills.
Once you have earned your certificate or certification, you'll need to put your new skills into action. Consider things such as the change management model (or models) you plan to use, as well as your change communication strategy. Finally, combine your strategy with change management tools you can use to ease transitions. By combining your newly acquired knowledge with interactive training tools, you set your change up for success.
Get the extra support you need to solidify change. Contact Whatfix to discuss how our digital adoption platform can create seamless transitions for you and your team by providing interactive walk-throughs for new software, user guidance, and ongoing training.
Subscribe to the Whatfix newsletter now!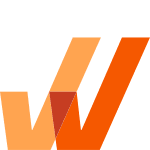 Software Clicks With Whatfix
Whatfix's digital adoption platform empowers your employees, customers, and end-users with in-app guidance, reinforcement learning, and contextual self-help support to find maximum value from software.