When it comes to a topic as complex as change management, it can be hard to know what to search for. This is especially true when it comes to change management tools. 
Where do you start on your change management software research journey? We've put together a list of the 16 best change management tools to support organizational change.
For each product, we'll break down benefits and feature sets to help you make the most informed decision – and ultimately make the right decision for your change management projects.
What Is Change Management Software?
Change management software tools are applications that companies use during periods of organizational change to make the process as smooth and seamless as possible for employees, managers, and customers. Of course, just as there are different types of organizational change and change management models, there are also many different types of change management tools.
Finding the right tool will depend on what type of change you're implementing and what change management stage you are in. For example, if you recently split a large department into several small departments, you might want a feedback tool to survey your teams and see how you can make each department run more smoothly.
In the end, you know your change management initiatives need dedicated attention. That's why we're giving you all the information necessary to choose the right change management tools that are the best fit for your company's use case.
The Importance of Change Management in Overcoming Change Resistance
Change is inevitable but, so is resistance. More often than not, every change initiative receives some level of employee resistance, and there can be multiple reasons for the same. Poor change communication, mistrust, fear of failure, and unrealistic timelines are a few of the reasons why employees resist change.
However, effective change management can provide the reassurance that the employees are looking for. A successful change management strategy encompasses a way around all the causes of resistance and works proactively to gather support for your change through change leaders, training tools, and employee engagement.
✓ Thank you, the template will be sent to your email
16 Best Change Management Tools for Organizational Change in 2022
Here are the sixteen of the best change management software tools for managing your change projects in 2022:
Implementing the right change management tool for your organization's needs
Change management can be an organizational nightmare. But with the right change management software, your business will adopt change faster and more proficiently than before.
Create a list of feature requirements needed in a change management tool, alongside examples of what your organization's upcoming changes are. This will best help you shortlist vendors to further research and demo when selecting a new change management software vendor.
Sign up for a free Whatfix demo to see how we can customize a change management solution for your business.
Get our change management plan pack now, including 6 free templates!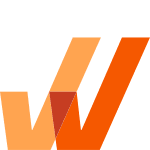 Request a demo to see how Whatfix empowers organizations to improve end-user adoption and provide on-demand customer support
Subscribe to get new content delivered directly to your inbox.