Change is an inevitable part of an organization's growth and adaptation. Whether it's implementing new technologies, restructuring processes, a change in leadership, or refocusing on new strategies, change management plays a critical role in driving successful transitions. 
Change management tools are invaluable resources for organizations, helping to navigate the complexities of change. But where do you start on your change management software research journey? We've put together a list of the top best change management tools to support organizational change.
For each product, we'll break down benefits and feature sets to help you make the most informed decision – and ultimately make the right decision for your change management projects.
What Is Change Management Tool?
A change management tool is designed to support and facilitate organizational change. These software tools assist in planning, implementing, accelerating, and tracking change within an organization, ensuring a structured and systematic approach to change management.
Change management tools offer various functionalities that aid communication, collaboration, project management, documentation, training, and knowledge sharing. They serve as a centralized platform for change management activities and enhance the effectiveness of change initiatives.
Benefits of Change Management Tools
Here are some of the most significant benefits of change management tools.
1. Accelerated change adoption
2. Improved communication and collaboration
Change management tools provide centralized platforms for communication and collaboration, enabling teams to share information, discuss ideas, and coordinate tasks effectively. This fosters better alignment, reduces miscommunication, and enhances collaboration among all stakeholders involved in the change process.
3. Enhanced project planning and tracking
Change management tools incorporate project management features such as task management systems, and agile methodologies. These features enable organizations to plan and track change initiatives, set milestones, allocate resources, and monitor progress in real-time. All of this leads to better project visibility, increased accountability, and improved decision-making.
4. Efficient documentation and knowledge sharing
Change management tools facilitate the organization of information such as project documentation, process changes, training materials, etc. They provide centralized repositories, knowledge bases, and version control systems which makes it easier to capture, store, and retrieve knowledge. This promotes knowledge sharing, reduces duplication of efforts, and ensures continuity during and after the change process.
5. Contextual training and user support
Change management tools support your change initiatives by providing dedicated platforms for delivering training materials, resources, and documentation tailored to the specific context of the change.
Change tools enable organizations to create interactive learning modules, provide on-demand access to training content, and offer targeted user support. This ensures that employees have the correct information and support at their fingertips, which helps reduce resistance, and ultimately contributes to the successful implementation of the change initiative.
Change management tools enable organizations to gather feedback and suggestions from stakeholders throughout the change process. Features such as online surveys, feedback platforms, and polling systems help capture valuable input, identify concerns, and address resistance. This fosters engagement, increases stakeholder buy-in, and allows for timely adjustments to change plans.
When Should You Use a Change Management Tool?
Here are some scenarios where using a change management tool is highly beneficial.
1. Implementing a new enterprise software
When introducing new systems or software across an organization, a change management tool assists in managing training programs, documenting new processes and procedures, and providing a platform for user support and troubleshooting.
2. Updating a complex process, task, or workflow
When introducing or updating a complex process or workflow, change management tools help managers assign tasks, track progress, facilitate communication, and enable automated alerts to keep everyone up to date and on the same page.
3. Accelerate rollout and adoption of a new project
A change management tool accelerates the rollout and adoption of a new project by providing, 
effective communication and collaboration to ensure that project information and updates are easily accessible to all stakeholders. 

efficient project planning and tracking that allows teams to set clear goals, assign tasks, and monitor progress in real-time. 

stakeholder engagement through platforms for feedback gathering, addressing concerns, and fostering a sense of ownership. 
Overall, a change management tool optimizes project management processes, enhances communication, and empowers stakeholders, resulting in an accelerated rollout and increased adoption of the new project.
4. Change in organizational leadership or structure
A change management tool enables a change in organizational leadership or structure by providing channels to share the rationale behind the change, address concerns, and gather feedback from employees. This helps build understanding and support for the new leadership or structure. Furthermore, these tools incorporate monitoring capabilities to successfully navigate and implement changes in organizational leadership or structure.
20 Best Change Management Tools for Organizational Change
Finding the right change management tool depends on what type of change you're implementing and what change management stage you are in. For example, if you recently split a large department into several small departments, you might want a feedback tool to survey your teams and see how to make each department run more smoothly. Or if you want to ensure no disruptions during an IT change, you will need an ITIL change management tool.
Here's a list of change management tools for effective change management within your organization.
Accelerate organizational change with Whatfix's digital adoption platform
The key to successful change management is understanding the obstacles that stand between your organization and a new way of doing things and implementing the right tool to support your change initiatives.
A digital adoption platform such as Whatfix enables you to carry out change management initiatives related to introducing new technology and digital processes without friction. Whatfix makes it easier for your employees to master new business software or application with in-app guidance, interactive walkthroughs, smart tips, and in-app support.
Whatfix also enables you to track the progress of your change management training and gather feedback from the team to measure training effectiveness and continuously improve the program with its in-app surveys and user behavior analytics capabilities.
To learn more about how Whatfix enables change management, schedule a free demo with us today!
Subscribe to the Whatfix newsletter now!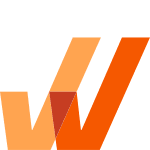 Software Clicks With Whatfix
Whatfix's digital adoption platform empowers your employees, customers, and end-users with in-app guidance, reinforcement learning, and contextual self-help support to find maximum value from software.