In the ever-evolving landscape of education and professional development, the role of training facilitators has become increasingly vital. These skilled individuals bridge the gap between instructional content and effective learning experiences, ensuring that learners not only grasp the material but also apply it in practical scenarios. As catalysts for interactive and engaging training sessions, facilitators hold the power to transform mundane lessons into dynamic journeys of discovery.
In this article, we delve into the key principles, strategies, and qualities that define exceptional training facilitators, shedding light on their crucial contribution to knowledge dissemination and skills enhancement. 
What Is a Training Facilitator?
A training facilitator is responsible for developing and producing training programs within an organization. This role includes not only conducting training sessions, but also developing lesson plans, providing support to learners, overseeing meeting logistics, and measuring the program's success. 
Training facilitators work closely with organizational leaders responsible for L&D to ensure that training outcomes align with overarching business goals and meet the needs of employees. 
Types of Training Facilitators
Effective training programs require facilitators to wear many hats and sometimes work as part of a facilitation team. There are several key roles facilitators play in building an optimal learning environment. Each of these roles may be taken on by an individual on a team, or they may all be played by the main facilitator:
Coordinators handle some of the base-level administrative aspects of training. They reserve meeting rooms, check ahead to make sure any necessary equipment or materials are present and in order, handle any catering or refreshment orders, and communicate with learners ahead of time to make sure everyone is prepared. 
Also called a Scribe, the documenter records notes throughout the training program and oversees the management of documentation, note-taking, and archiving. The notes themselves should not be verbatim meeting minutes. Rather, they should be neutral observations about session outcomes, outputs, and inflection points. This careful oversight ensures that notes can be reviewed later on to adapt and improve employee training programs.
Other duties of the documenter include setting up the software and tools used for documentation, distributing the notes after training has ended, and managing documents through review and archiving.
The Methodologist, or meeting designer, develops the format of the training program. They steer the training program by defining the agenda, asking questions during lulls, and reworking the structure after analyzing program outcomes. 
The Facilitator role is the main session leader. This team member might have a hand in duties covered by other types of facilitators, requiring them to be masters of time management in addition to subject matter experts and skilled communicators. Some key responsibilities of the session leader include ensuring equal participation opportunities for learners, facilitating classroom discussions, keeping learners on track, and managing any other facilitators. 
Essential Skills and Qualities of Training Facilitators
Let's look at some essential skills and qualities of training facilitators.
1. Subject matter expertise
At the core of corporate learning experiences is, of course, learning. For this reason, facilitators who lead training programs need to have extensive knowledge about the topics they teach. While they do have a wider set of responsibilities than traditional trainers, subject matter expertise should be a top priority.
2. Strong communication and presentation skills
All the knowledge in the world can only go so far if session leaders lack the skills to communicate properly. Training facilitators should be able to convey information in a way that is accessible to employees with different needs and learning styles, and the leadership skills to guide the entire group of learners through the program as a unit. 
These skills allow facilitators to work efficiently and successfully with the L&D team to develop the best possible program and to help employee learners absorb information.
3. Active listening and empathy
Effective training facilitators must be skilled at active listening and promoting a safe, accessible learning environment. Being able to tap into the attitudes and feelings of learners in the moment will keep learners comfortable, engaged, and eager to learn.
4. Flexibility and adaptability
Facilitation teams can do a thorough job of designing the structure and progression of the training program, but once the session starts, things rarely go exactly as planned. Training facilitators need to be prepared to re-energize fatigued learners, change course when roadblocks arise, and handle disruptions from students and external sources.
5. Facilitation techniques and classroom management
There are many tried and true techniques facilitators can utilize to shape their approach to course design and classroom management. These techniques are often backed up by academic research, practice, and analysis, so there is no need for facilitators to start from scratch each time they produce a new training program. 
6. Problem-solving and decision-making abilities
Training facilitators not only need to ascertain the attitudes and comfort levels of their students but also use those deductions to solve problems and make decisions throughout the training session. When things go off track, adept training facilitators use these skills to reroute the course and renew the training environment. 
What Are the Responsibilities Of Training Facilitators
By now, it's clear that training facilitators are not simply instructors or lecturers. They are Jacks of all trades and masters of corporate learning processes and production. Facilitators are responsible for building the learning environment from top to bottom. Responsibilities may vary depending on the needs of different organizations, there are several key tasks that all training facilitators are responsible for.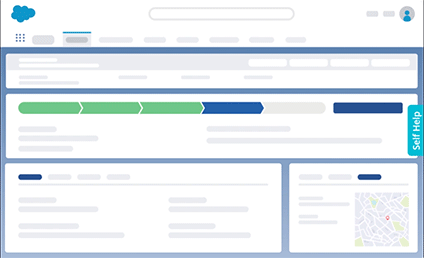 Create personalized learning & training flows for your enterprise apps with Whatfix
1. Developing training materials and courses
Training facilitators develop corporate learning programs from the ground up. This entails establishing training objectives, drafting and overseeing the development of training materials, and designing the structure of the overall course. 
2. Delivering training sessions
After developing corporate learning programs, training facilitators must then bring their work to life by delivering training sessions. During training, facilitators guide the experience by disseminating knowledge, making in-the-moment suggestions, encouraging participation, resolving conflict, and helping employees learn. 
3. Assessing the effectiveness of training programs
With each training session, facilitators accumulate data and feedback they use to continuously assess and improve the efficacy of their corporate learning program. They use tools like learning assessments to ascertain which learners need additional coaching, and even to look for trends that demonstrate the need for improving the curriculum. 
4. Providing continuous support
Training facilitators must provide support for learners before, during, and after the training session. Before the training, they must communicate clearly about the scope of the program and make sure employees know what to expect. As the session is happening they field questions and provide assistance learners need to succeed. Once training is finished, they provide additional support or resources as needed. 
5. Providing constructive feedback and encouragement
Training facilitators must provide support for learners before, during, and after the training session. Before the training, they must communicate clearly about the scope of the program and make sure employees know what to expect. As the session is happening they field questions and provide assistance learners need to succeed. Once training is finished, they provide additional support or resources as needed. 
Why Training Facilitators Are Essential For Enterprises
Here's why training facilitators are essential for enterprises.
As employees accumulate knowledge and skills, they become better equipped to do their jobs. Investing in training facilitators for corporate learning ensures that as employees attend training programs, they emerge with not only knowledge but the ability and support that is necessary to excel in their roles and drive the organization forward. 
2. Reduce employee turnover
The holistic training experience that training facilitators bring to corporate training helps engage employees and lets them know the organization is committed to their continued success. By providing positive learning experiences, ongoing support, and growth opportunities, organizations create an environment that makes employees more likely to stay and grow with the company.
3. Maintain training integrity
Training facilitators curate training programs from start to finish to churn out competent, and engage employees with the skills they need to succeed. This bolsters the integrity of corporate learning initiatives, ensuring that organizations see a higher return on investment for L&D programs than with traditional training alone. 
4. Provide inclusive learning environments
By keeping learners' experiences at the forefront of program design and implementation, training facilitators guarantee a more accessible and inclusive learning environment. This promotes collaboration and engagement, contributing to a better overall culture across the organization. 
Enable learning in the flow of work with Whatfix's in-app guided experiences and self-help support
Training facilitators play a critical role in developing engaging and effective L&D initiatives. By providing training facilitators with effective tools like Whatfix's digital adoption platform, L&D teams can design training programs that promote supportive learning experiences for employees every step of the way. 
DAPs seamlessly integrate guided experiences into the flow of work through in-app guidance and self-help support. By offering context-sensitive prompts, tutorials, and on-screen guidance, DAPs empower users to learn and apply new skills directly within the applications they use daily. This approach enables continuous, on-the-job learning, enhancing user proficiency and productivity while minimizing disruptions to workflow.
To learn more about Whatfix learning, schedule a free demo with us today!
Like this article? Share it with your network.
Subscribe to the Whatfix newsletter now!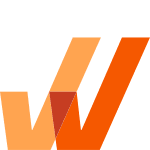 Software Clicks With Whatfix
Whatfix's digital adoption platform empowers your employees, customers, and end-users with in-app guidance, reinforcement learning, and contextual self-help support to find maximum value from software.