The COVID-19 pandemic has highlighted the importance of an agile workforce. To foster an agile workforce, a holistic approach to talent management is essential, where organizations focus on the skill development of employees via corporate training programs. 
Since an organization is only as good as its employees, investing in different types of employee training programs is crucial for its growth strategy. We'll highlight how corporate training has changed over the years and a select few courses that will contribute to your workforce's success.
What are the best corporate training programs?
Leadership training
Effective team communication training
Project management training
The power of negotiation
Conflict resolution
Time management training
Closing the sale
Emotional intelligence training
Unconscious bias training
Compliance training
Decision-making training
Remote work training
Presentation training
Stress management
Intercultural communication training
What Is a Corporate Training Program?
A corporate training program provides employees with the skill sets required to perform their job roles successfully. For large organizations, L&D departments and talent management teams carry out corporate training programs. In contrast, for a smaller organization, the human resources department assesses and manages the training needs of its employees.
In addition to boosting employee competencies in a way that they can contribute to the business goals, corporate training programs offer the following benefits:
Target Performance Metrics- You can design training programs to target and achieve any performance metrics, such as crucial business challenges or improved quality of work.
Improve Retention- Gallup suggests that it costs half of an employee's annual salary to replace an employee. An effective training program saves companies a substantial cost in terms of employee turnover with improved employee retention, as Millenials look for jobs as development opportunities. 
Increase Efficiency- Well-designed corporate training programs improve the efficiency of employees,  resulting in a more productive workforce, with higher-quality work. It also motivates them to perform better and makes the organization profitable in the long run.
Build Corporate Culture- An effective training program helps build corporate culture by aligning corporate values and strategy. Investment in corporate training also sends a message to employees that they matter.
How Has Corporate Training Evolved?
With changing technologies and business processes, corporate training has evolved from traditional employee training methods to learning in the flow of work. Employees want to learn quickly, apply it, and return to their work. This type of corporate learning improves employee efficiency and allows them to spend less time training and retain more.
Digital adoption platforms such as Whatfix provide learning-by-doing by providing real-time-contextual microlearning support to their end-users. You can personalize the employee training and onboarding experience to drive your corporate training efforts.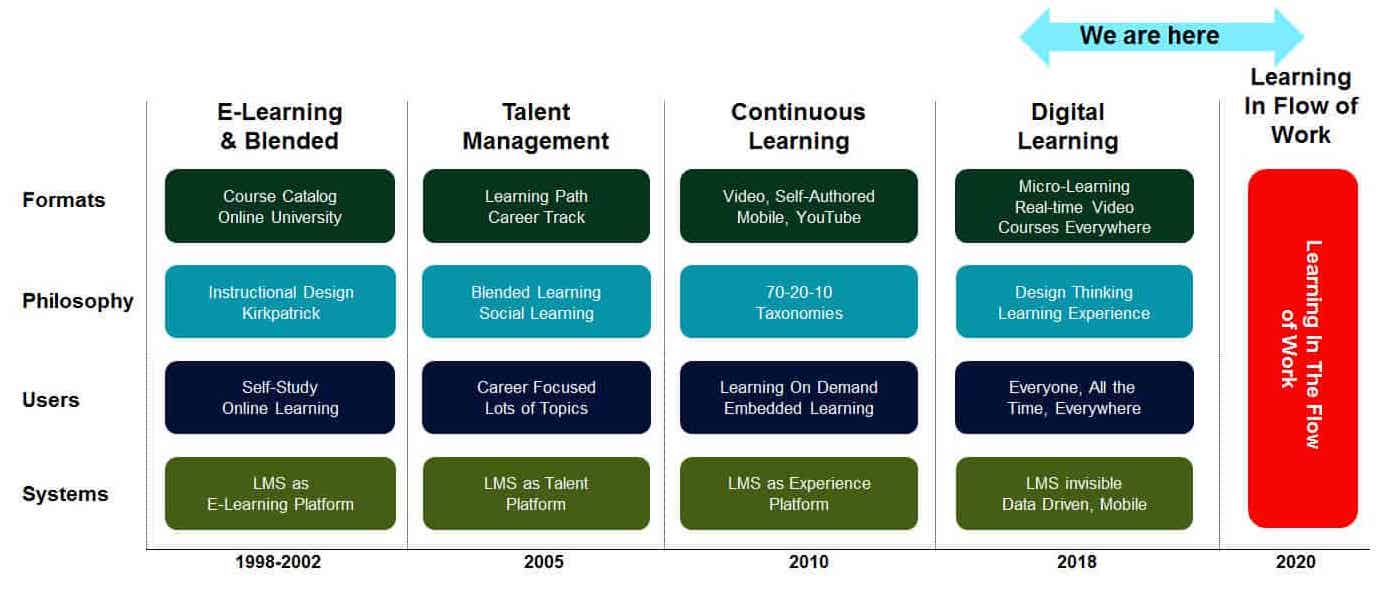 15 Best Corporate Training Programs in 2023
The corporate training market is worth around $200 billion in 2021  – as companies may opt for multiple training programs based on their target goals and needs. Here's a list of 15 corporate training programs to help your employees succeed in 2021.
Offering leadership training to existing employees is an excellent way of retaining them. A leadership training program helps such employees be future-ready and shows them that your organization wants to invest in their future at the company.
Such training aims at providing holistic development of employees by improving their communication skills, goal setting techniques, collaboration, forecasting, behavioral interviewing, conflict resolution, and team building.
Pro Tip: You can adopt the 9-box grid framework to choose promising candidates for leadership training.
2. Effective Team Communication
Effective team communication is crucial for successful team collaboration and goal alignment. Team communication training focuses on verbal and non-verbal aspects of communication. It allows team members to experience first-hand how well people receive their ideas and improve further. 
This training offers multiple benefits such as team building, increased productivity, and efficient problem-solving. Your team members will also be able to resolve conflicts better and send out effective business communication in emails and messages.
Pro Tip: Implementing collaborative training programs within the organization enables your employees to share their knowledge and expertise, teaching and learning from one another which helps improve overall communication.
Project management is a skill required at every level of an organization, and organizations should train all employees in the basics of project management at least once. After implementing a project management training program, you can expect your employees to deliver efficiently on vital business goals, as well as becoming more organized workers.
4. The Power of Negotiation
Negotiation is a difficult skill and can be mastered over time with practice. Negotiation training programs allow employees to practice negotiation in an environment where stakes are low and learn how to be influential without clouding their judgment. 
An effective negotiator brings a sense of power to the table and drives the conversation in their favor. Negotiation is a highly crucial skill set in situations like third-party collaborations, partnerships, and sales organizations.
Workplace conflicts reduce productivity and lead to poor workplace satisfaction if not resolved in time. Training such as these becomes a mandate to empower employees to solve their differences without escalations and third-party mediations. A conflict resolution training program allows employees to fill their interpersonal skills gap and take responsibility for their behavior. It also helps them recognize conflicts early on before they become an issue.
6. Effective Time Management
Time is the most valuable resource to organizations, and with employees juggling multiple tasks simultaneously, it becomes essential to train employees on effective time management. There are instances when employees might fail to prioritize their work, leading to missed deadlines and stress. Time management training program teaches employees to prioritize multiple tasks without falling behind on the assigned deadlines.
Sales is the revenue generation department for an organization, and every lost deal costs an organization revenue. Sales training programs can go a long way in teaching entry-level sales employees negotiation, objection handling, and practical decision-making skills.
8. Emotional Intelligence
Emotional intelligence is instrumental in an individual's success, and a training program for developing emotional intelligence can provide your leadership team with the emotional skills to become better leaders. By training your leaders to be emotionally intelligent, you make them self-aware and improve their levels of compassion. These training programs will positively modify their daily interactions by forming more meaningful relationships and collaborations.
9. Unconscious Bias Training
People have unintentional biases towards others and can unknowingly cultivate certain work habits and prejudices, leading to managers treating employees differently in terms of opportunities at the workplace. An unconscious bias training program can help managers be more self-aware and reflective while making important decisions. It will reduce the incidents of favoritism and provide every employee with a fair work environment to grow.
Compliance training is an industry-specific new employee training mandated by legislation or regulatory bodies to familiarize employees with regulations and laws that govern an organization or a particular job role. These training initiatives are mandatory to minimize risk, ensure workplace safety, and improve the overall work environment for employees.
11. Effective Decision Making
Decision-making often becomes difficult when your managers are in a tight spot. Therefore, you need to train them for effective decision-making in a safe and low-risk environment. 
With well-designed decision-making training, you can delegate more decisions and be confident that you can rely on your managers to make informed decisions in crucial situations.
12. Habits for Productive Remote Work
Habits for productive remote work are crucial training programs to consider post-pandemic as many organizations are moving to a fully remote or hybrid workplace model. It is tactical training required for the emotional and mental well-being of employees. It will ensure that your remote employees successfully overcome the distractions and anxiety caused by work from home and still manage to be productive daily. At the same time, there are also training programs aimed at managers and leaders, providing insights on how to manage a remote workforce.
13. Training for Impactful Presentation
With online events gaining popularity, impactful presentations become even more criti​​cal. Those few minutes on a Zoom or Webex call is all that you have to dazzle your clients or get a point across to your team members. Therefore, organizations must invest in training their employees on making useful presentations. 
This training program offers more than just polishing presentation skills. It boosts your employees' confidence, assuring you that they can represent your organization well at all the forums and opportunities. 
Current work schedules can often stress your employees, resulting in a decline in productivity. Amidst stressful situations such as the ongoing pandemic, it is crucial to help your workforce keep their stress levels low. Effective stress management training programs will result in your employees being happy and productive at the same time. It also allows managers to empathize with their team member's conditions and provide them with all the necessary support.
The Digital Adoption Show Podcast
Listen to L&D and HR thought leaders discuss new workplace learning trends and share inspiring stories of execution and growth.
15. Intercultural Communication
With more and more organizations working on improving their workplace's diversity or becoming global companies, intercultural communication is an important step to avoid future conflicts. Training your employees on intercultural communication will reduce the instances of miscommunication and make employees from different cultures work better together. It will also decrease prejudices and stereotypes against people from other cultures.
5 Tips to Create an Effective Corporate Training Program
Research suggests that, on average, companies spent $1,111 per employee on training employees in 2020. Given such high costs of employee training, here are five tips to make your corporate training programs successful.
Customize your onboarding: Training often begins at the employee onboarding stage itself to make the employee transition smoother. Therefore, you should get your new employees started on a customized onboarding plan and introduce all relevant corporate training programs in their first few days to make them productive from the beginning of their tenure. These programs can be managed with employee onboarding software to deliver the best onboarding results.
Set training objectives & leverage technology: Set realistic training objectives and design your training programs accordingly. The corporate training programs should be according to the roles and requirements of your employees to create relevance and high retention of information. Additionally, leverage an employee training software best suited for your training needs to improve the effectiveness of your corporate training programs.
Personalize the learning experience: A generic training program would be economical but not that helpful. However, a personalized corporate training program clubbed with a personalized learning experience will be more relevant and engaging for your employees. Basis employee roles and responsibilities, you can leverage the same instance for different training programs, making the multi-tenancy feature a mandate under your training software. 
Gamify your training: Gamification of corporate training makes it more engaging for employees and improves retention of information. Elements like badges, quizzes, certifications, and rewards motivate employees for training and reduce the additional effort required from the trainer.  
Leverage analytics to improve: Offering training isn't enough. You need to measure the effectiveness of corporate employee training, and analytics comes in handy. Whatfix DAP targets behavioral attributes and uses advanced analytics to display the time spent on each training course and understanding product features. It provides actionable insights so that you can achieve high returns on your corporate training programs. 
Discover how PlanetHS reduced its training and onboarding efforts with Whatfix. Book a demo with our experts to drive your personalized training and onboarding efforts!
Subscribe to the Whatfix newsletter now!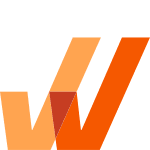 Software Clicks With Whatfix
Whatfix's digital adoption platform empowers your employees, customers, and end-users with in-app guidance, reinforcement learning, and contextual self-help support to find maximum value from software.