On average, US companies spend $1,111 on training on employee training programs per team member yearly, according to the 2020 Training Industry Report.
However, not every training initiative is successful – meaning company money is wasted on ineffective training programs resulting in unproductive employees.
One of the most common reasons for failed corporate training programs is poorly defined training objectives – or no objectives at all.
Training objectives add structure to your organization's learning and development strategy and empower employees to get the maximum benefit from them.
In this article, we will explain the benefits of setting training objectives for your training programs, as well as how you can create clear and concise objectives for your employees.
What Are Training Objectives?
Training objectives are the predetermined & measurable outcomes that your employees are expected to achieve after completing a training program. These objectives should clearly communicate the tangible benefits of the training program in a way that engages and resonates with employees. A well-defined training objective consists of three main components: performance, condition, and criteria. 
An important question here is why do we need these specific objectives? Wouldn't a simple training goal in mind suffice? The answer is no. Your training objectives are imperative to set clear expectations and provide a roadmap for all the involved stakeholders.
What Are the Main Objectives of Creating Training Objectives?
Before you set your training objectives, it is crucial to analyze what you want to achieve through training.
In addition to completing company-specific goals, your training goals are beneficial for the following reasons:
1. Faster Employee Training
Once employees are aware of the purpose of various training programs and have a clearly defined path, the overall time to finding value in these learnings sharply decreases. This is especially valuable for your new employee training programs.
The reskilling, upskilling, and refining of an employee's skill set becomes faster when employees gain clarity over their training objectives. This allows skilled employees are more adaptive to future workplace challenges.
2. Improved Employee Retention
More often than not, employees become unmotivated in jobs where they find a lack of career development opportunities, and in turn, begin to look elsewhere for better opportunities. Contextual employee development plans – aided by training objectives to help create a development progression path – lead to more engaged, satisfied employees that help drive your organization's employee retention rate.
3. Better Employee Performance & Productivity
The most basic (but critical) goal of any training program is to improve your employees' performance and productivity by reinforcing existing competencies and developing new skills. Your training goals and objectives should highlight how new workflows lead to better performance, and a timeline to adopting these new processes.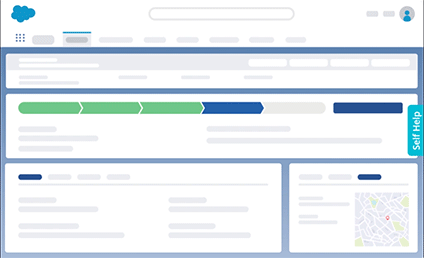 Create personalized learning & training flows for your enterprise apps with Whatfix
4. Easy Analysis of Training ROI
Training objectives allow you to analyze each objective against your overall company training goals, as well as to measure your employee training effectiveness. You can also request feedback from your stakeholders to understand if you need to make any tweaks to achieve your training goals.
5. Helps You Design Training Material
Well-defined goals and objectives make training content creation easier and more helpful to your learners. You can target employees via their individual roles in the organization to increase relevance, or by their department type. Training objectives help you save project time, money, and resources when designing your training materials.
6. Better Product and Service Offerings
The most innovative ideas would fail without proper execution. Training objectives facilitate the execution of ideas, thereby improving an organization's product and service offerings. With better training objectives comes a better understanding of what a company has to offer in terms of its product or service offering, and are a must for product knowledge training programs.
6 Tips for Creating Employee Training Objectives in 2023
Once you have identified your training goals, it's time to put them into action. It's a relatively straightforward task to summarize your desired learning outcomes – but you need to convey the main goals of your training objectives with a short summary.
Here are six tips for you to create clear employee training objectives that make an impact:
1. Clearly Define the Purpose & Outcome of Your Training
Employee training happens for a reason, which means you should clearly define the purpose and the outcome of all training programs before assigning them to your team members.
You should conduct a training-need analysis and skills gap analysis before creating your employee's training objective(s). Avoid using vague words like realize and learn to create specific training outcomes.
Here is an example of a clearly defined training objective: 'After completion of this course, you will be able to create and modify Excel files' is a more specific training objective than 'This course will allow you to learn the basics of Excel.'
✓ Thank you, the template will be sent to your email
Download your skills gap analysis template now!
2. Keep Your Training Objectives Short & Simple
Your organization's training objectives should be to the point. Avoid mentioning unnecessary details and use simple language to convey the main goal(s). A suggested objectives format includes a time frame, a target audience, an action verb to describe the outcome, and any other relevant details.
Example: By the end of June (time frame), all project managers (audience) will be able to create (action verb) task-dependant projects in Asana (details) without the support of a senior project manager.
3. Create SMART Objectives
You should create training objectives for your employees based on the SMART goals framework.
This framework states that the objectives should be Specific, Measurable, Attainable, Relevant, and Time-bound.
Here is an example of a generalized and vague training goal converted into a SMART training objective.
Here is an example of this in practice:
General/Vague Goal: Employees will learn to operate the company's new CRM system.
SMART Goal: After completing this 2-week training program (time-bound, attainable), all employees will be able to create and manage their own leads and accounts (specific, measurable) on our new CRM system (relevant).
4. Leverage Bloom's Taxonomy
The American educational psychologist Benjamin Bloom classified learning objectives into six categories based on the involved cognitive processes for each goal.
According to Bloom's Taxonomy methodology, these objectives are:
Knowledge: This stage requires recalling and retrieving previously known facts. Memorizing is an obvious tactic that works well for various training programs. For this stage, create training objectives using action verbs such as recognize, recall, list, name, define, match, and memorize.
Comprehension: This stage requires an understanding of the concept to demonstrate expertise in it. The action verbs suitable for this stage include describing, explaining, summarizing, discussing, outlining, illustrating, and identifing. Example: After this IT training, participants will be able to identify the security threats. 
Application: This step moves theoretical knowledge into practical application. The action verbs suitable for this stage are- use, apply, demonstrate, execute, solve, employ, and perform.
Analysis: In this stage, participants should be able to break down the training information into parts and establish a relationship between them. For this stage, create training objectives using action verbs such as categorize, classify, simplify, list, distinguish, and compare.
Evaluation: Based on the acquired knowledge, learners can make judgments and form decisions at this level. The suitable action verbs for this level include analyze, compare, contrast, discover, and model.
Creation: Participants can create something new(like a sales plan, employee onboarding plan) based on their acquired knowledge in this stage. The suitable action verbs for this level are develop, design, improve, adapt, solve, modify, perform. 
5. Align Training Objectives with Business Goals
At the end of the day, the core reason for any training program is to drive better results that positively impact your company's bottom line. Without alignment between your training objectives and business goals, employee training programs are a waste of resources. 
You can increase the effectiveness of any training program by creating training objectives based on the following questions:
How do the acquired skills and desired outcomes of this training program contribute to our company's mission & values?
Will this training improve employee productivity and increase company revenue?
Aligning your training objectives with your department and company goals will also help when determining if your training objectives are realistic and attainable.
6. Analyze Your Training Conditions
When creating your training objectives, consider several parameters – such as availability of an instructor, budget, type of workforce, pre-requisites – that affect the design and delivery of your training initiative.
Further, you also need to identify the challenges to your employee's learning. Based on these conditions, you will be able to create achievable objectives for your workforce.
Invest in a Digital Adoption Platform to Achieve & Measure Your Training Objectives
A digital adoption platform such as Whatfix empowers organizations to create better, contextual employee training programs with in-app guided content and on-demand self-help support.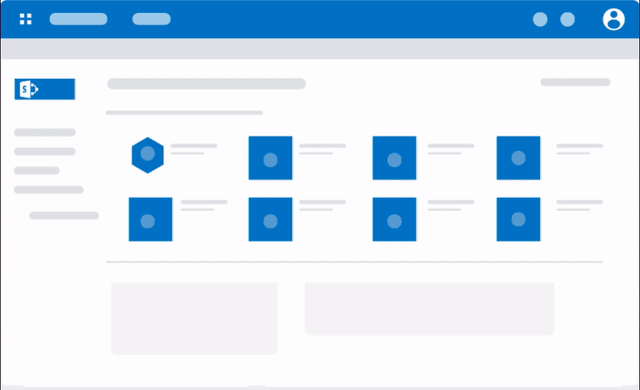 Whatfix reduces the time of creating training content by creating simultaneous multi-format content types and leverages behavioral analytics to personalize the training experience for your different employees.
To know more about how Whatfix can help you fulfill your training goals, schedule a demo with our experts.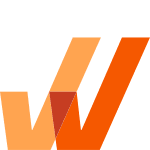 Request a demo to see how Whatfix empowers organizations to improve end-user adoption and provide on-demand customer support
Subscribe to get new content delivered directly to your inbox.