Your workplace might have gone through immense digitization over the past two years. But what about your banking services? 
If you're one of the 78 percent of Americans who opt to do their banking digitally, then you might be familiar with managing financial processes from one or a combination of different applications. 
Leading financial institutions are already accommodating this shift in consumer preferences. A 2022 survey found that more than half of consumers do their banking on their bank or credit union's mobile app.
These digital experiences aren't easy to implement without the proper infrastructure for collecting data, integrating with other solutions, communicating information securely and detecting fraud.
Many financial institutions use a digital banking platform to prevent risk and delays by giving employees and end customers a seamless transition to online services across different channels and market segments. 
But how do you select a digital banking platform for your needs? We'll dive into everything you need to know in this article. 
What are the best digital banking platforms in 2023?
nCino Bank Operating System
Finacle Digital Engagement
Finflux
Alkami Platform
NCR Digital Insight
Q2 Platform
Appway Digital Banking
NETinfo Digital Banking Platform
BankPoint
What Is a Digital Banking Platform?
Banks, credit unions, and financial institutions use digital banking platforms to give customers online channels for conducting traditional banking processes and activities. A majority of banking services can be digitized with the right solution partner. 
Some digital banking platforms emphasize loan and wealth management while others specifically focus on day-to-day banking activities like fund transfers, managing savings and checking accounts and monitoring transactions.
You can also use software platforms to introduce additional functionalities to your bank's core systems through API integrations, automation and no to low code builders for pages and features.  
These platforms are used across financial institutions of all sizes — from small to medium-sized banks looking to onboard more customers, to large international banks condensing manual workloads into event-based workflows.
Features of Digital Banking Platforms
A digital banking platform typically offers financial institutions a wide range of end-to-end features. Depending on your use case, you can select the financial products and services that make the most sense for your clients.
Some platforms even give banks complete flexibility to build targeted offerings using API integrations with other financial technology partners. This empowers customers with the freedom to enhance their online and mobile apps with features beyond the platform's core offerings. 
Here are some features you'll see in digital banking platforms: 
Open and manage financial accounts

Financial management dashboards

Online applications and reviews

Security and fraud protection 

Money transfers

Bill payments

Budgeting tools 

Alerts and push notifications

Third-party integrations 

Customizable branding
Benefits of Digital Banking Platform
Digital banking platforms provide financial institutions with a wide range of benefits because of their comprehensive feature sets. But digital transformation in financial services is primarily driven by the need to increase operating efficiency, revenue, and customer retention. 
Here are a few essential benefits provided by a digital banking platform:
You can reduce dependency on customer service representatives for simple processes that don't require complex consultations – such as opening accounts, keeping track of loans, or submitting applications and payments. By having online and mobile channels, you're giving your customers the freedom to monitor financial health and act on important decisions 24/7 from wherever they are.

2. Speed up client onboarding
A web or mobile app helps you provide self-service customer onboarding. This means your customers won't need to schedule in-person appointments, fill out heavy paperwork and have longer wait times while corresponding with bank branch representatives. You can instead use guided steps, smart checklists, customizable workflows, and automated routing for faster processes conducted entirely online. This helps you onboard more customers and process client information a lot faster.
3. Boost client engagement
Digital platforms allow end customers to proactively manage their finances and stay in the loop of important reminders and milestones. Instead of forcing customers to visit a nearby bank branch or sort through paperwork, you can reduce customer stress and ambiguity by giving them constant access to their most vital financial information. When customers feel more confident in their management abilities, they're more likely to engage with you about future plans. Financial institutions can also prevent customers from becoming unresponsive by using push notifications and real-time event-based triggers. 
4. Deliver a modern user experience
Legacy bank systems have a reputation for being slow and unresponsive. Many customers expect intuitive interfaces and often see them in their smartphones, social media apps, and even business apps for communication and project management. Rolling out a modern user experience of the same caliber is a big task if you're building it from scratch. A digital banking platform offers the same value with pre-built elements you can personalize according to your requirements. 
There is a misconception that digital banking is less secure than conducting processes at a physical bank. Matthew Williamson, global vice president of financial services at Mobiquity, tells Forbes that digital payments and e-wallets provide more security than physical cards. An excellent digital banking platform provides a wealth of security features, allowing you to take more security precautions than you typically would when accessing financial information at a bank. These precautions include biometric identification — like facial recognition, voice recognition, and fingerprint recognition —, multi-factor authentication, and immediate alerts when logins are attempted in unfamiliar places. 
9 Best Digital Banking Platforms in 2023
In this list, we're introducing you to nine popular digital banking platforms financial institutions use to deliver value to their customers. 

1. nCino Bank Operating System
The nCino Bank Operating System is used by financial institutions to help their customers conduct more loan and deposit activities digitally. It provides features to help banks and lenders shorten loan closing times, with features for managing customer relationships, content, workflows and reporting. It calls itself an end-to-end solution that covers banking needs for asset finance and leasing, customer engagement, treasury management and portfolio analysis. 
The platform is suitable for small businesses, commercial businesses and retailers. Their popular features include: 
Deposit account opening

Loan origination system

Customer portal 

Online applications

Customizable branding 
nCino Bank Operating System is used by over 1,700 financial institutions worldwide. The platform has highlighted its success with customers like the Navy Federal Credit Union, SunTrust Banks and ConnectOne Bank.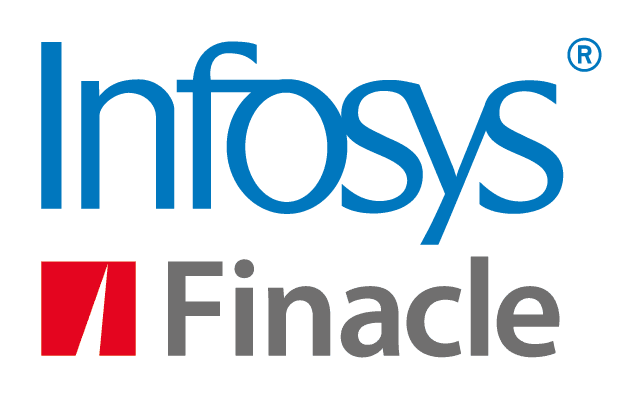 2. Finacle Digital Engagement Suite
Finacle Digital Engagement Suite serves banks that want to provide their customers with multi-channel support for onboarding and engaging customers, selling products, and providing ongoing banking services. The platform creates experiences for bank customers, staff, and external partners, with solutions that cover core banking capabilities, trade finance, liquidity management, blockchain payments and more. 
You can use its suite of features if you're in retail banking, corporate banking, universal banking or run a community bank. Their features include: 
Deposit management

Retail and corporate lending 

Bank account management

Digital wallet

Notifications and real-time triggers

API integrations
The platform's track record for success includes helping financial institutions worldwide increase the adoption of digital wallets and mobile banking apps. Their customers include the Australian Military Bank, DBS Hong Kong and the United Bank Africa.

Finflux is a platform of cloud systems for lending. It currently serves over four million borrowers across use cases like loan management, loan origination, debt collection, liability management and more. rich set of API integrations gives institutions an easy way to analyze data from different sources and customize digital experiences for customers across all loan types. 
The platform's most popular features are: 
Flexible loan products

Reporting dashboard

API integrations

Automated workflows and events

Notifications and alerts

Borrower dashboard with loan information
Finflux also differentiates itself with its intuitive mobile application. It gives borrowers all the information they need about their loans in a single dashboard. With the app, end customers can upload documents, have a comprehensive view of loan pipelines, send reminders for payments and more.

Alkami Platform is a holistic digital banking solution to help banks and credit unions acquire and retain relationships with retail and business customers. They've implemented new digital experiences across large credit unions like the Idaho Central Credit Union, with over 400,000 members. 
The platform gives lenders an intuitive mobile app experience that lets users efficiently manage payments, open accounts, and communicate virtually with customer support representatives.
Their features cover a complete range of retail and business banking services, like: 
Account management

Loan applications 

Financial health tracker

Credit card management 

Security and fraud protection 

Automated billing
With more than 200 integrations, a range of SDKs, and certified technology partners, financial institutions use the Alkami Platform because of its flexibility to create customizable user experiences for end-users. You can build an application dashboard that highlights the financial services most important for customers and their specific use cases.

NCR Digital Insight is a comprehensive platform for digital transformation projects, covering everything from digital banking to point-of-sale systems and store virtualizations. Banks and credit unions use their technology to centralize different banking services — like consumer, retail or business— into a single app that can be used on desktop and mobile. 
Known for its API-driven customization, financial institutions large and small can decrease the complexity of their user experience with a rich set of functions. These features include: 
Account management

Account opening

Bill payments

Budget tracker

Fund transfers

API integrations

 
NCR Digital Insight is a suitable solution for banks looking to streamline digitization across their entire institution, from upgrading services at bank branches to introducing new automated features into ATMs.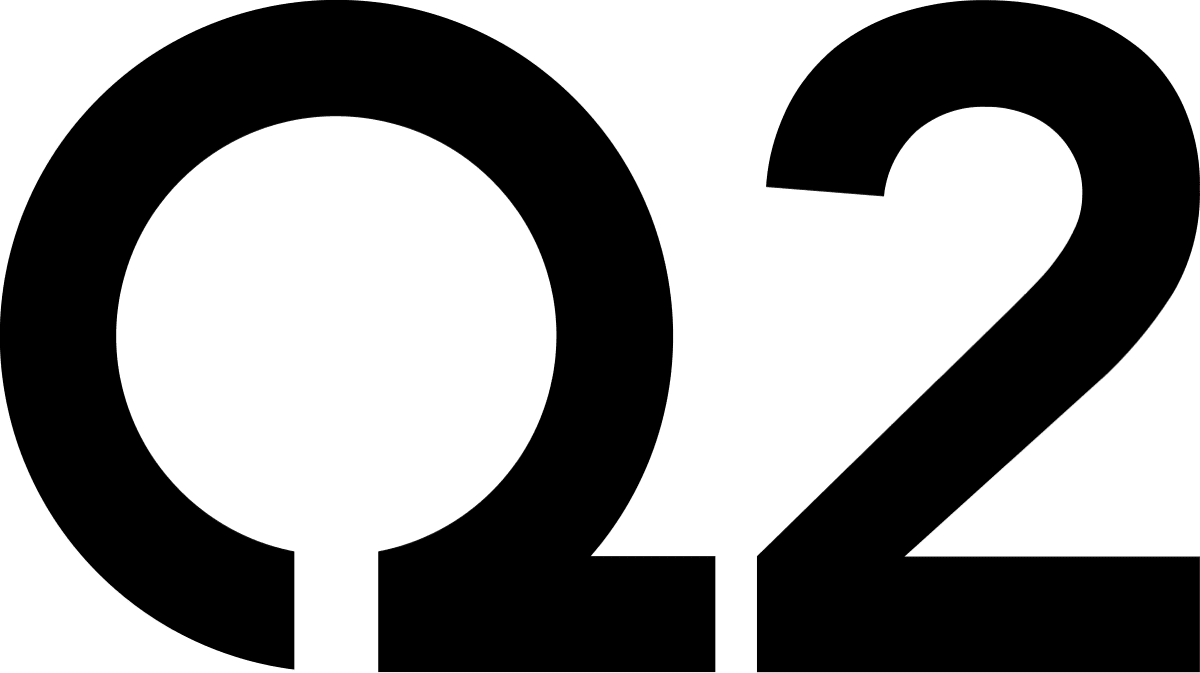 You can use the Q2 platform to give end-users a clean and modern user experience for digital banking, lending and account onboarding. Despite being feature-rich, Q2 customers like the simplicity of navigating through financial products and discovering services tailored to their use cases.  
They've helped customers like the Stanford Federal Credit Union (SFCU) roll out digital solutions to tech-forward members like the Stanford University community and employees of Silicon Valley companies. The platform has a comprehensive suite of features that financial institutions can use to customize member engagement, which SFCU used to gamify a member rewards dashboard. 
Other digital banking services include: 
Customizable user portal

No-code app workflows 

Account opening

Loan application

Multi-channel customer service

Security and fraud detection 

Account consolidation 
Banks and credit unions can also use behavioral analytics to provide more relevant products to customers. These insights also empower internal employees with data to drive sales and improve the customer support experience.

7. Appway Digital Banking (Acquired by FNZ Group, now called FNZ)
Banking, insurance, and financial services institutions use FNZ to create intelligent workflows that streamline client onboarding, administration and compliance management. You can use the platform to build and personalize completely digitized self-service experiences using triggers, questionnaires and automated routing. FNZ has helped financial institutions enter banking relationships in under 30 minutes. 
Their customers include investment banking companies like Credit Suisse and private banks with large worldwide operations. FNZ has been brought in to increase paperless processes with an end-to-end solution for opening and managing financial accounts. 
FNZ's most popular features are:

Self-service onboarding 

Contract management and e-signatures 

Application approval and activation

Biometric authentication 

Legal and compliance checks

Workflow builders 

Integrations 

This platform is most suitable for entities who want to reduce the complexity and time spent on client onboarding and regulatory reviews. You can use FNZ's workflow builders to plug in guided steps and rules for risk scoring, assigning reviews and collaborating with stakeholders on approvals.

8. NETinfo Digital Banking Platform
The NETinfo Digital Banking Platform is designed to deliver a digital banking experience seamlessly across multiple channels, from your desktop browser to mobile apps, digital wallets, ATMs and smart watches. Their clients include global financial institutions like Eurobank Cyprus and Euro Pacific Bank. 
The platform is used by banks and financial services providers to roll out cloud-based solutions that offer banking, retail, investment and wealth management services. Customers of the NETinfo Digital Banking Platform have found the most success with features like: 
Account management

Fund transfers

Widget-based dashboards

Multi-lingual online banking system

Flexible page builders

Push notifications 

Financial management tools 

Institutions can use this solution to quickly design new products and optimize delivery across specific channels and user groups. Banks can navigate the platform to publish new pages and features themselves with no-code layout builders and pre-built workflows.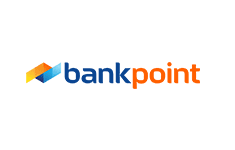 BankPoint is a bank management system that can help your team analyze customer and loan relationships with centralized data. You can use BankPoint to streamline the loan management process for borrowers with end-to-end services conducted on a single platform instead of fragmented apps and services. 
Banks use the following features to get a complete picture of loan pipelines even with a paperless process: 
Flexible pipeline dashboard and stages 

Document upload

Customizable branding

Automatic reminders for document collection 

Loan approval workflows

Third-party integrations
Established financial services providers like Nexbank and Plains Capital Bank use BankPoint to upgrade core banking systems so information can be processed and analyzed faster. It's a platform well suited for banks prioritizing document management. You can use checklists, virus scanners and review workflows to automate the collection process and synchronize timelines with covenant reviews.
Drives Digital Banking Experience With Whatfix
Digital banking platforms centralize a wide variety of financial products and functionalities. Without the right support, the comprehensiveness of your digital solution can add confusion to customer onboarding and adoption workflows. 
Whatfix takes the guesswork out of digital transformation by helping you create in-app walkthoughs that guide your employees and customers as they're navigating the digital banking platform. You can use Whatfix to address customer questions and prevent drop-offs with a suite of self-help features. 
Subscribe to the Whatfix newsletter now!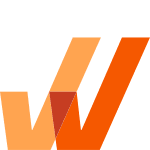 Software Clicks With Whatfix
Whatfix's digital adoption platform empowers your employees, customers, and end-users with in-app guidance, reinforcement learning, and contextual self-help support to find maximum value from software.