Enterprise goals – from workforce diversity, financial returns, environmental targets, and general revenue growth – could be achieved more efficiently by leveraging cutting-edge digital technologies. There's no denying that the two are closely intertwined: digital transformation enables companies to drive improved financial performance along with other key metrics that define an organization's success.
With that in mind, here are 50 impressive statistics that show the impact of digital transformation in 2024.
Digital Transformation Statistics
Getting strategists, senior leaders, and other stakeholders on the same page is key to smooth digital transformation and implementation. With the digital transformation of different operations and processes comes a significant shift in people's responsibilities and roles. Therefore, it is paramount to train them and provide them with adequate resources.
Technology & Digital Adoption Statistics
Business leaders believe that transforming digitally augments the overall capacity, helping them collaborate, communicate, and deliver services more effectively and efficiently. As a result, companies can better retain customers and keep up with the market trends along with increased profitability and improved bottom line.
Data-driven companies are 23x likely to acquire more customers. (

McKinsey

)

27% of managers believe that digitization is no more a choice but a matter of business survival. (

Digital Marketing Institute

)

70% of companies stated that "using tech to simplify workflow and manual processes" to reduce costs is the utmost priority in the future. (

Open Text

)

53% of companies are starting their robotic process automation journey. Among these, 78% plan to increase their investment in the upcoming three years. (

Global RPA Survey

)

Artificial intelligence can amplify business productivity by 40%. But this is true only when the users can interface with the necessary technology effectively. (

Accenture

)

90% of new enterprise applications will use AI-powered technology in their products and processes by 2025. (

IDC

)

30

% of Business tech buyers are willing to use virtual assistants and chatbots.

(

Forrester

)

85% of executives said their company has significantly or somewhat accelerated the implementation and adoption of technologies.

(

McKinsey

)

68% of managers say that collaboration between AI and people is vital to the business's future and success.

(

Fujitsu

)

30% of organizations are still considered laggards in technology innovation and adoption. (

Accenture

)

95% of digital leaders have implemented considerable cloud capabilities and continue to leave their competitors behind.

(

Accenture

)

40% of all companies won't survive in the next ten years if they fail to figure out how to change and transform their business to accommodate the latest technologies. (

East Innovations

)

Work overload reduces productivity by

68%

, making it vital to invest in new technologies that can help boost productivity by eliminating commute times, administrative tasks, and other monotonous jobs. (

East Innovations

)

25% of enterprises worldwide have adopted cloud-distributed systems on a large scale. (

KPMG

)

56% of organizations say that digital improvements and innovations have already increased profits. (

Tech Republic

)

Firms that have advanced digital maturity report 45% revenue growth, which is 15% for lower maturity firms. (Deloitte).

For some companies, the pandemic expedited the development and adoption of digital tools by almost seven years. (McKinsey
Change Management Statistics
With a well-structured change management plan in place, an organization can achieve its maximum potential. Right organizational processes, change management tools, and training can effectively enable companies to embrace digital change, ensuring they achieve their goals and objectives. Here are some statistics that show how change is being managed by corporations and employees from around the world.
Like this article? Share it with your network.
Subscribe to the Whatfix newsletter now!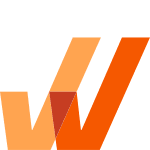 Software Clicks With Whatfix
Whatfix's digital adoption platform empowers your employees, customers, and end-users with in-app guidance, reinforcement learning, and contextual self-help support to find maximum value from software.