Research suggests that the digital transformation consulting market is expanding at an annual rate of 7.5% and is estimated to reach a valuation of $11 billion by 2026. 
With more organizations reimagining their business offerings and processes via digital innovation, there is a rising demand for digital transformation consultant companies to support organizations build an effective digital transformation strategy. 
In this blog, we explore the best digital transformation consulting agencies and the kind of expertise they bring to improve operational efficiency, reduce internal resistance to change, and enhance customer experience through technological change.
What Is a Digital Transformation Consultant Firm?
Digital transformation consulting companies support organizations as they navigate digital transformation projects. Digital transformation consultants first come into a company with the purpose of understanding how it works and its current processes. 
They then begin to provide suggestions and recommendations on new technology and applications that should replace existing legacy tools and processes. From there they assist companies during the migration, implementation, and adoption phases of digital transformation.
How Do Digital Transformation Consultants Benefit Companies?
Digital transformation consultants (DTC) create a framework well-aligned with both industry best practices and the goals of your company to drive the transformation initiatives. 
The benefits of hiring a DTC may include:
Digital transformation consultants have a well-rounded knowledge and experience with digital technology and industrial regulations. Digital transformation consultants evaluate the existing technology stack for future change readiness to assist clients in operating through modern cloud-native applications and develop a robust and scalable digital strategy.
Download our change readiness assessment to prepare for your transformation initiatives.
Digital transformation consultants humanize the process of change management by providing a fresh perspective to create a unified experience for employees, analyze any skill gaps, and provide required employee training. If required, the consultants can outsource the complex tasks, relieving employees from the burden of strategic work.
Consultants deeply analyze a company's business processes and operations and then introduce a sustainable and scalable set of business process improvement methodologies to increase the throughput and standardize the practices.
Organizational culture that embraces change is a cornerstone to a successful digital transformation strategy. A digital transformation consultant helps etch the technological change into a company's culture by bringing behavioral modifications and improving compliance to achieve higher ROI on digital investments.
50% of businesses recently reported they adopted AI in at least one business function, and 75% of respondents told IDC they plan to digitally transform their operations by 2025. AI and digital transformation go hand-in-hand. 
A digital transformation consultant integrates AI with the transformation strategy to automate clerical tasks, increase cost savings, enhance decision-making, and improve employee experiences.
Digital transformation consultants collect information from all touchpoints and analyze the data to provide actionable insights to the decision-makers. They clearly define employee objectives and transformation milestones to track the progress of digital transformation initiatives.
✓ Thank you, the ebook will be sent to your email
Download your digital transformation strategy ebook now!
How to Select a Digital Transformation Company
Just like a change leader can decide the fate of your change initiative, a digital transformation consultant can make or break your transformation initiative. 
Here are a few factors to consider before finalizing a digital transformation implementation partner
Relevant Expertise:

Organizations need to evaluate that consultants' have the right technical, process-specific, and industry expertise to add value to their digital transformation projects. For example, a DTC supporting back-end automation projects might not be a suitable fit for digital sales projects.

Revenue Model:

Digital transformation consultants are paid in many different ways. Some consultants are paid on an hourly basis, while some consultants tie their compensation to deliverables. Organizations need to carefully evaluate the revenue models of different consultancies and make a decision according to the organization's needs.

Cultural Fit:

To ensure a smooth transition and cultural alignment, you need to connect with individuals working in these large firms to understand their values and cultural mindset. Higher transparency in such interviews will go a long way in helping to find the right consulting firm for your business needs.  



ROI Evaluation:

Digital transformation is expensive, and hiring a digital transformation

consultant will further add to these costs. You need to conduct a cost-benefit analysis and ensure that you'll receive a high-quality service to drive your digital transformation projects successfully. 
Read the Resources:

All DTCs publish thought leadership articles, whitepapers, and customer success stories on their approach to digital transformation. A quick read through these resources will provide insights into the approach taken by these consultants. 
15 Best Digital Transformation Consulting Firms in 2022
Here are the best digital transformation consulting companies to help assist organizations with their digital transformation efforts in 2022.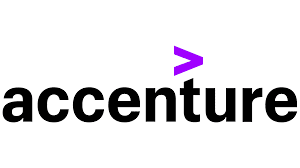 Headquarters: Dublin, Ireland
Employees: 674,000
Accenture specializes in cloud acceleration, automation, and DevOps services. Additionally, the company actively caters to services such as management consulting, AI, systems integration, business process outsourcing, infrastructure outsourcing, blockchain, and security for over 3/4th of Fortune 500 companies spread across a range of 40 industries. 
Accenture charges a higher consultancy fee from its clients but ensures high quality of services by associating their compensation with critical KPIs of the project.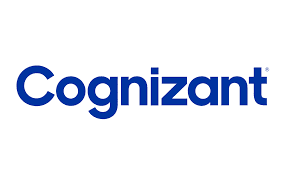 Headquarters: Teaneck, New Jersey
Employees: 318,000
Cognizant started as a division of Dun & Bradstreet and is listed as number 185 on the Fortune 500 list. It has expertise in digital experience, AI, application modernization, cloud enablement, and business process services. 
The company primarily offers its services for the North American market and its flexible payment model makes it an ideal choice.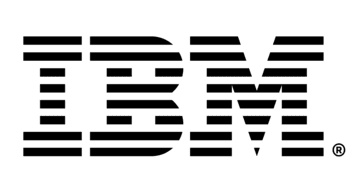 Headquarters: Armonk, NY

Employees: 25,000
IBM Garage is a global innovation and transformation consultancy from IBM, and it offers a holistic solution for accelerating digital transformation at scale. IBM Garage takes control of the transformation initiatives by helping you generate innovative ideas and making you well equipped with the practices, technologies, and expertise to rapidly turn those ideas into business value. 
IBM Garage claims impressive results by offering 10x more innovative ideas, 67% faster speed to outcomes, 6x as many projects into production, and 102% ROI.*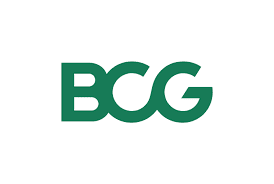 4. Boston Consulting Group
Headquarters: Boston, Massachusetts, United States

Employees: 22,000
BCG takes a bionic approach to digital transformation and believes that a combination of human and technical capabilities goes a long way in the success of digital transformation initiatives. 
It specializes in corporate finance and strategy, revenue management, international business, marketing, pricing, and people strategy caters to renowned brands such as H&M, Starbucks, GSK, and Shell. It has all the required resources to scale the digital transformation project and like other large DTCs charges a hefty fee for its services post attaining the agreed-upon KPIs.
BCG has identified six key factors to improve the success rate of digital transformation:
Craft a clear integrated strategy.

Commit to leadership from the top through the middle.

Put the best people in the right places.

Adopt an agile governance mindset.

Monitor and measure your transformation progress.

Create a business-led tech and business data platform.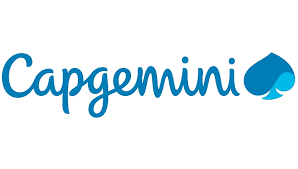 Headquarters:  Paris, France

Employees: 3,00,000
Capgemini offers deep technical expertise mixed with data science, creative design expertise, and an inventive mindset to help organizations achieve their strategic goals. It takes a customer-first approach to provide highly flexible and customized solutions for each client. 
If you are looking for DTCs that help you achieve a high ROI quickly, Capgemini is an excellent choice as it enables you to design self-funded projects for an increased ROI.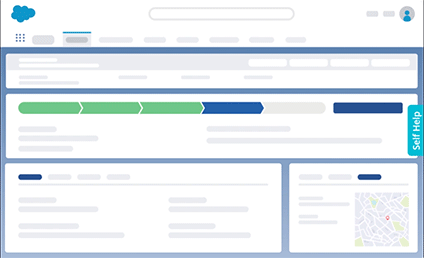 Create personalized learning & training flows for your enterprise apps with Whatfix

Headquarters: London

Employees: 3,34,800
Deloitte is one of the largest 'big four' consulting companies and offers digital transformation consulting, audit, financial advisory, risk management, and taxation-related services to its customers. Deloitte focuses on the concept of digital maturity and helps organizations apply the following digital pivots to enhance their progress.
Along with an array of other consulting services, Deloitte is also well equipped to guide its customers in the area of cloud computing, analytics, DevOps, and automation. It further offers flexible payment options based on outcomes and deadlines. Another advantage is that Deloitte can also tap its financial management resources to provide consulting services at more affordable prices.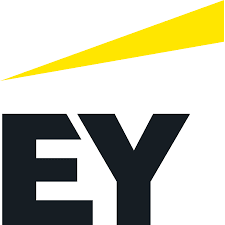 Headquarters: London

Employees: 3,12,250
Ernst & Young (EY) is a global accounting, consulting, and professional services company with commendable expertise across tax, assurance, consulting, and strategy verticals. It offers services to large enterprises such as Microsoft, Carrier Corporation, Discovery, and the City of Oklahoma. 
EY helps organizations overcome digital transformation challenges by adopting the following strategy: 
See the future and define their purpose

Orchestrate, accelerate and unblock a portfolio of initiatives

Disrupt and create like a start-up

Design, build, test, and iterate 

Plan, invest and scale up like a venture capital firm

Embrace transformation as a continuous way of working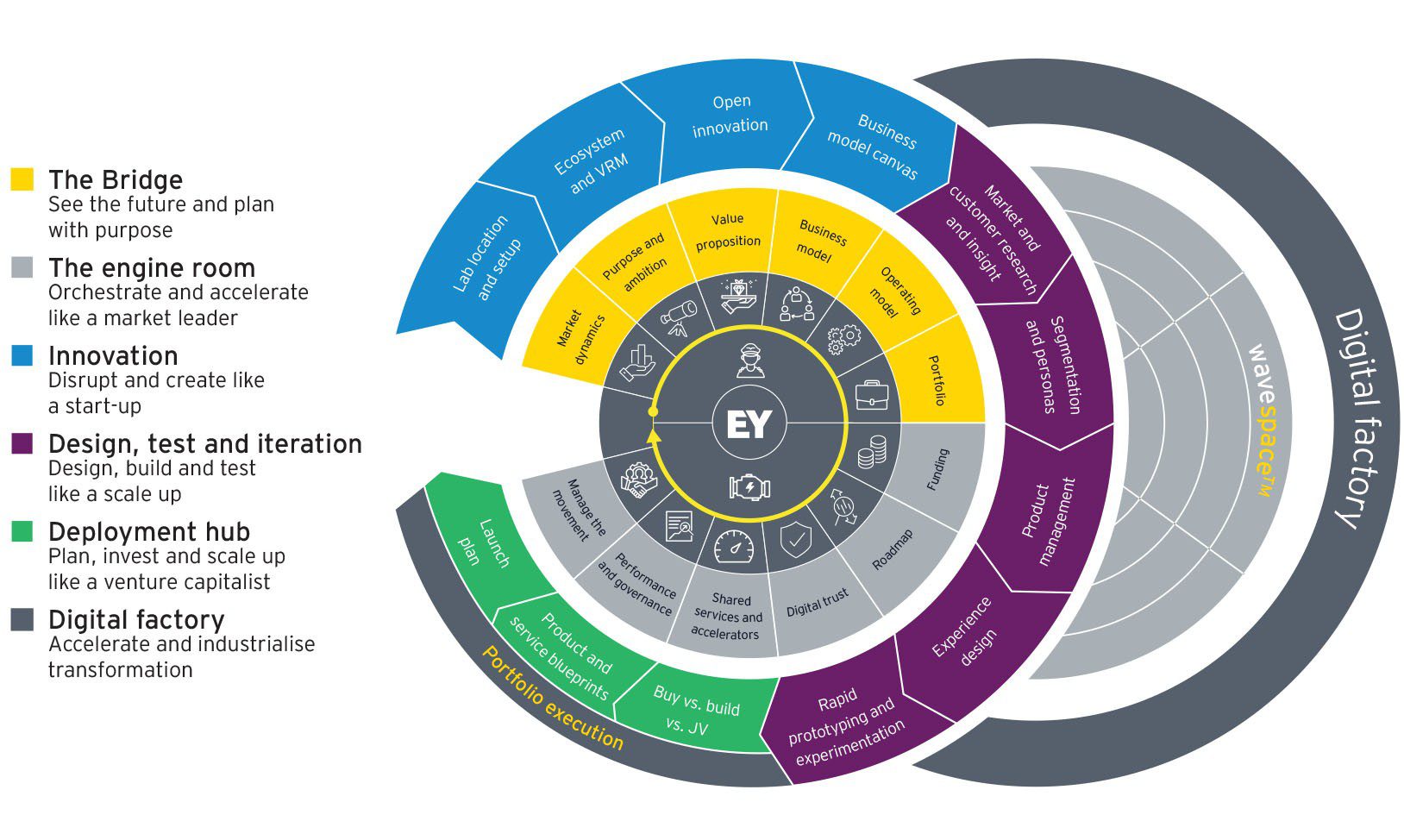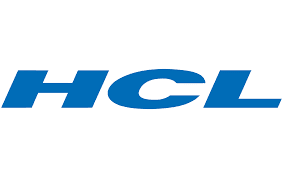 Headquarters: Noida, Uttar Pradesh, India

Employees: 197,777
HCL Technologies is listed at 695 on the Forbes Global 2000 list. HCL offers a wide range of services related to product engineering, hybrid cloud, cybersecurity, software, analytics, and IoT. It offers its digital transformation consulting services through HCL's Digital Consulting group and is known to have extensive experience in financial services, manufacturing, and life sciences.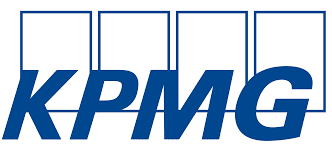 Headquarters: Amstelveen, Netherlands

Employees: 2,36,000
KPMG offers specialized accounting & professional services in addition to digital transformation consulting and categorizes its services into four verticals, including audit & assurance, tax & legal, advisory, and private enterprise.
Clients such as AB Inbev (Amsterdam), Hong Kong Broadband Network, SickKids, and Spectris have leveraged KPMG's Digital Adoption & Transformation arm for technological advancements, business strategy, and cultural change.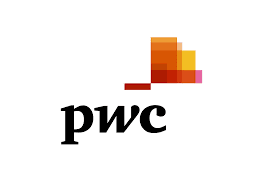 Headquarters: London

Employees: 2,95,000
PwC takes a detailed, analytic approach to problem-solving for increasing its customers' speed and innovation. It offers technology-focused cloud & digital services alongside separate transformation services focused on business processes and strategy. 
The cloud & digital capabilities include emerging technologies, cloud computing, cybersecurity, technology strategy, data and analytics, and business applications. However, the transformation capabilities encompass change management strategy, cost optimization, digital procurement & supply chain management.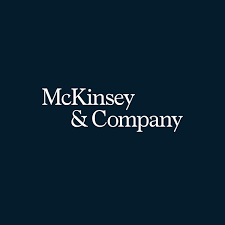 Headquarters: NA

Employees: 30,000
McKinsey suggests that 51% of organizations view technological capabilities as a strategic competitive differentiator due to digital adoption acceleration post-pandemic. 
McKinsey & Company is a global consulting company with a wide range of services. It offers different approaches for targeting strategic transformation, enterprise-wide performance lift, and tech-enabled performance transformation. It conducts pilot testing before rolling out an organizational-wide change.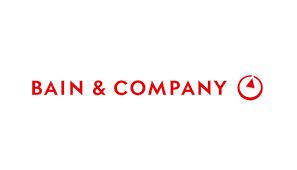 Headquarters:  Boston, Massachusetts, United States

Employees: 10,500
Bain & Company offers an end-to-end approach to transform your digital enterprise through its unique digital delivery platform Vector. It leverages Bain & Company's multidisciplinary expertise with the digital technology, techniques, and third-party capabilities that will transform your digital vision into reality. 
It augments the customer experience with its Bain Alliance Ecosystem and a cross-functional team to accelerate the digital transformation process.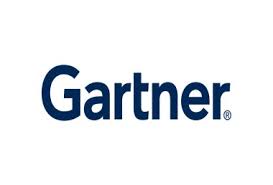 Headquarters: Stamford, Connecticut, United States

Employees: 16,724
Gartner is a technology research and consulting company that provides global technology business leaders actionable insights to make informed decisions on key initiatives. Its offerings include research, executive programs, consulting, and conferences surrounding the topic of digital transformation. Its research and advisory arm are known for its impeccable market analysis in the form of Gartner's Magic Quadrant reports.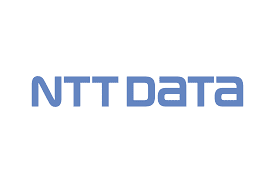 Headquarters: Tokyo, Japan

Employees: 1,39,500
NTT Data specializes in consulting, infrastructure, application, business process, and cloud services. Its expertise is in supporting customization, implementation, deployment, adoption, and support of SAP applications for its customers. NTT Data uses a consultative approach clubbed with in-depth industry knowledge to deliver practical and scalable IT solutions.

Headquarters: Palm Coast, Florida

Employees: 360
Coastal Cloud is suitable for small and medium enterprises. It is an award-winning Salesforce Platinum Partner with expertise in cloud consulting. Its industrial expertise lies in: manufacturing, healthcare, communications, and high-tech industries.
Conclusion: Maximize the Value of Your Digital Investments with a Digital Adoption Platform
Statista suggests that in 2022, digital transformation spending will reach 1.8 trillion U.S. dollars, and by 2025, the global spend is forecasted to reach 2.8 trillion U.S. dollars. 
Organizations must focus on the right implementation partners to support their digital transformation journey with such large-scale investments. 
However, you can make your digital transformation strategy more bulletproof by leveraging a digital adoption platform such as Whatfix. 
Digital adoption and transformation go hand-in-hand and you can succeed in your transformation efforts provided you can increase the digital adoption within your organization. 
Whatfix helps you drive digital transformation with in-app guidance, embedded self-help support wikis, and change management features such as beacons and task lists. 
Schedule a demo with our experts to discover how Whatfix can help you achieve your digital transformation goals.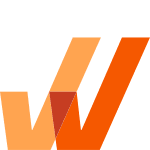 Request a demo to see how Whatfix empowers organizations to improve end-user adoption and provide on-demand customer support
Subscribe to get new content delivered directly to your inbox.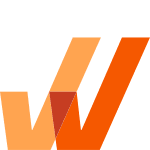 Request a demo to see how Whatfix empowers organizations to improve end-user adoption and provide on-demand customer support
Subscribe to get new content delivered directly to your inbox.