of CIOs said their company is not digitally prepared for transformation projects.
of CEOs said that their digital transformation projects take too long to implement.
How Can Enterprises Accelerate Digital Transformation?
Build an IT roadmap that aligns with your business's contextual drivers, goals, and needs

Provide upskilling training to improve your workforce's digital literacy

Invest in customer experiences that meet their needs

Monitor the adoption of new employee-based applications and customer-facing experiences

Adopt an agile approach to all business operations and processes

Invest in tools and build processes that are reusable and can be repurposed

Provide your employees with performance self-support tools

Become a data-driven company

Communicate transparently with employees

Encourage employees and leaders to seek new and emerging technology opportunities
of employees say they lack the digital expertise on the tools they use every day and could use additional training and performance support.
of employees said there are core features and processes in the software they use each day that they don't know how to use and need additional support on.

MarketBoomer deployed in-app guidance and self-help with Whatfix, enabling users to find answers to 98% of support questions. Whatfix is a digital adoption platform that provides organizations with a no-code editor to create in-app guidance on any application that looks 100% native. With Whatfix, create interactive walkthroughs, product tours, task lists, smart tips, field validation, self-help wikis, hotspots, and more. Understand how users are engaging with your applications with advanced product analytics.
Like this article? Share it with your network.
Subscribe to the Whatfix newsletter now!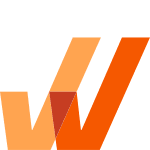 Software Clicks With Whatfix
Whatfix's digital adoption platform empowers your employees, customers, and end-users with in-app guidance, reinforcement learning, and contextual self-help support to find maximum value from software.