Employee engagement is the level of involvement, passion, and commitment your employees feel towards their organization. Keeping your employees engaged is critical to business success because when they find their jobs challenging, engaging, and rewarding, they're more likely to stick around and be productive in their work.
8 Key Features of Employee Engagement Software
Here are some of the key features you need to look for in an employee engagement software:
Setting attainable SMART goals is key to employee and team success. But these goals often fall to the back burner if they aren't constantly prioritized and tracked. 
Employee engagement software enables employees to set, track, and complete their goals effectively. This increases employee accountability and alignment to ensure that goals are accomplished within the set timelines.
2. Performance management
Beyond goal setting, employee engagement software empowers performance management. It encompasses key features like check-ins, talent assessments, coaching, reporting, etc. to improve employee performance. 
Employee feedback is the core of a strong company culture. Employee engagement software provides a platform to conduct surveys for collecting employee feedback. Continuous feedback boosts trust and connection amongst employees, makes them feel valued, and helps identify areas where the company can improve.
To ensure seamless employee engagement, choose a system that connects with your existing business tools, such as customer relations or people analytics software. System integration enables information mining from other platforms and helps employees build a more comprehensive knowledge scope.
Effective employee engagement software lets leaders visualize their workforce, all in one place. It helps understand employee flight risk, get performance snapshots, and uncover turnover trends to make strategic talent decisions.
Chat features enable seamless interaction and conversations. It allows employees to post questions about projects where fellow team members can weigh in with quick responses. Chat support is a convenient option for employees to get more immediate resolutions on time-bound tasks.
Another feature of an effective employee engagement software is its ability to send push notifications when the entire staff needs to be immediately informed of critical information—for example, a site maintenance update or a reminder to complete mandated training.
Employee engagement software provides a centralized, real-time dashboard that visualizes the feedback pattern of your employees, diagnoses their pain points, and creates standardized reports for stakeholders and managers.
6 Benefits of Employee Engagement Software
Let's discuss some of the main benefits of employee engagement software.
1. Increases employee engagement
No points for guessing this one. An employee engagement software is designed to do exactly what the name suggests – provides various features for employees to keep them engaged. 
For example, using HR bots to clarify questions, team communication and collaboration, continuous feedback, celebration and recognition, consistent communication, and strategy updates from leadership, etc., makes employees feel like part of the bigger picture that makes up your company's mission.
Some of the main reasons for an employee leaving an organization include 
lack of recognition for job performance, 

poor relationships at work, and 

not being able to contribute to business goals with their skills. 
Employee engagement software provides employees with more ways to connect with their team and leadership consistently, receiving the feedback and recognition they want and deserve. This process helps employees realize how their individual role fits into the company's broader goals.
This software also provides employee data that helps enhance employee experience to improve retention. Receiving feedback, recognition, and maintaining employee relationships are all crucial elements in an employee's lifecycle. Therefore, their own data will help leaders create personalized strategies targeting retention within their employee experience design.
3. Increases productivity
Employee productivity is critical to the health of your organization. Organizations need to implement employee engagement software to track goals, provide recognition and feedback, or conduct 1-on-1s to motivate employees towards business objectives. This software helps increase accountability, address roadblocks, coach performance, and boost morale to drive optimal employee performance.
Employee engagement software provides features like continuous check-ins, 360-degree feedback, goal-setting, etc., that enable effective communication between managers and employees. Ongoing check-ins ensure that employees' concerns reach their managers, resulting in a more engaged workforce that communicates better and shares ideas.
HRs and managers have to handle several mundane administrative tasks every single day. An employee engagement software is a boon to them as it simplifies tedious work for HR and managers by automatically collecting engagement data and digitizing complex tasks like goal management.
6. Analyze engagement trends
One of the most significant benefits of employee engagement software is its ability to collect, analyze, and organize large amounts of employee data by conducting surveys, tracking goals, monitoring performance, etc. The software allows you to track trends, pinpoint issues, and adjust your strategy to meet employees' needs.
Software clicks better with Whatfix's digital adoption platform
Enable your employees with in-app guidance, self-help support, process changes alerts, pop-ups for department announcements, and field validations to improve data accuracy.
16 Best Employee Engagement Software in 2024
Here's a list of the top employee engagement software in 2024.
Happy, satisfied, and engaged employees make a productive team for successful companies. But building a workforce of engaged employees takes time and effort — it's not realistic to assume all employees will be engaged and happy with their work all the time. This is why adopting employee engagement software is a smart decision to ensure your employees remain happy and successful. 
If you want to invest in the development of your workforce to keep them passionate about their jobs, consider investing in a digital adoption platform to train employees with engaging in-app walkthroughs built inside your enterprise applications, and set them up for success.
Subscribe to the Whatfix newsletter now!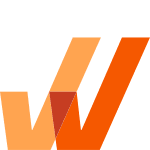 Software Clicks With Whatfix
Whatfix's digital adoption platform empowers your employees, customers, and end-users with in-app guidance, reinforcement learning, and contextual self-help support to find maximum value from software.