All organizations want to improve the performance of their employees, but this isn't achieved overnight. Making informed decisions on hiring, learning and development, and promotions is possible only with the right HR analytics and data. 
People analytics is a powerful tool that facilitates better performance enhancements. It's also the first step taken before making any people-based decision. 
Collecting and analyzing data is never easy, though. This is why you might have failed to do people analytics correctly. This article will help direct your attention to the right people-based analytics strategies to start making data-informed decisions. 
What Is People Analytics?
People analytics is the practice of collecting, evaluating, and acting on HR data to improve people-based business outcomes.
The goals of people analytics aren't limited to vague performance improvement strategies. It is rather used to identify consistent patterns in employee behavior (ie. predicting turnover, identifying burnout, etc.), determine areas for improvement for employees and managers, hire the right candidates, etc. 
The process of people analytics involves the use of technology and a mix of visual, descriptive, and statistical methods to collect and interpret people data.
Examples of People Analytics in the Workplace
People analytics go far beyond simple employee satisfaction surveys. There are an endless number of use cases that people analytics is applicable (and helpful) to.
These are a few of the best use cases for people analytics:
1. Predict employee turnover
Large organizations are able to better predict and prevent employee turnover with people analytics. 
An example is Swiss-based bank Credit Suiss, which was collecting information on data points such as who left the company, why, and after how long for a long time. The data allowed the company to identify the circumstances prior to employee departure, such as poor performance, burnout, the time spent in a given role, the team size, etc.  
Based on this analysis, the organization determined the top ten major indicators predicting the likelihood of an employee leaving the organization in the nearest future – helping the company to create strategies to confront these detection signs early, improving employee retention and satisfaction.
2. Choose an office location
Before choosing the right city and space for a future office, enterprises source the data about how the existing offices are used, how much space is wasted, the availability of talent in the specific neighbourhoods, etc. This drives down costs for office-related expenses and allows organizations to focus on creating positive work environments for their employees.
3. Create better work-life balance
Unscheduled time off can add hundreds of thousands of dollars to business expenses. People analytics help organizations understand why employees are missing work – but also identify gaps in an organization that are causing absenteeism. This can help organizations launch employee wellness programs, focus on employee health, and more – all which help create happier, more healthy employees.
4. Improve employee retention
There are different factors affecting employee retention. As with employee turnover that we covered earlier, factors such as burnout, lack of career opportunities, no employee development programs, and work culture – among many, many other factors – all impact employee retention.
Data based on people analytics equip HR leaders with insights into an organization's weaknesses that are causing employees to leave or remain with the company. This allows organizations to confront these issues head-on and redirect more attention and resources to the most critical problems. 
It also provides data to HR teams that empowers them to create personas of what type of employees are in most danger of leaving a company, allowing them to proactive create programs to tackle these issues.  
One example of how people analytics empower HR teams to undercover valuable employee retention insights is with Johnson & Johnson. J&J hypothesised that employees with higher levels of experience were more likely to stay with the company longer. The organization conducted research that revealed that recent college graduates actually remained with Jonhson & Johnson much longer than their more experienced colleagues.
5. Improve employee performance
People analytics provides HR teams with plenty of insights into employee engagement and overall performance. This data is collected through anonymous employee surveys, 360-degree feedback, measuring teamwork and individual productivity, and more. The data that is collected and analyzed allows companies to not only measure employee performance, but also discover ways for improving their effectiveness.
To accurately predict future workforce needs, businesses must assess their current workforce. HR teams gather people data across the organization that identify workforce gaps, create upskilling plans, prepare succession plans, and adjust the recruitment process.
Workforce management and planning is extremely relevant for organizations undergoing digital transformation, which involves updating legacy processes and systems into new digital applications and processes – which presents companies with new ways to drive revenue, grow, address evolving customer needs, and stay ahead of competitors.  
However, organizations often experience low adoption of new digital technology investments. A major contributing is the need for upskilling employees who lack digital skills. With people analytics, HR and L&D teams are able to perform a skills gap analysis to understand where each individual employee falls in terms of their skill set, and create individualized employee training programs for various groups of employees that need different levels of upskilling and reskilling.
Get a customizable copy of our Skill Gap Analysis template!
✓ Thank you, the checklist will be sent to your email
Another benefit of a people analytics strategy is to assess diversity and inclusion in the workplace. This is done by calculating the percentage of employees by gender, racial background, measuring the seniority level of employees, evaluating the percentage of people according to their nationality and location, etc. 
6 Benefits of People Analytics
Here are a few of the major benefits of properly adopting a people analytics strategy:
1. Better training and development programs
People analytics involves evaluating the onboarding process results, ongoing learning and development programs, and upskilling programs within organizations. With the right training analytics and people data, L&D teams can easily identify skill gaps and discover weak spots throughout employee training programs.
For example, Whatfix organizations can capture data on how employees engage with digital applications and processes. This provides critical data to L&D and HR teams on what employees need additional application onboarding, what features or processes have not yet been adopted, and what types of onboarding and training content is most effective.
2. Improved workplace culture
People analytics is much more than a simple performance evaluation. People-based data includes employee satisfaction scores, absence rates, net promoter scores, and other people metrics that uncover employees' attitudes to your organization and their work. HR reps are armed with all the necessary information to create more engaging work environments.
There are some very easy-to-spot indicators of turnover, but organizationsl will onyl notice them once an effort is made to collect information from leaving employees during the offboarding period. As a result of the implementation of this offboarding people analytics data collection strategy, organizations see a decrease attrition by up to 50%.
4. Higher productivity levels
People analytics empowers organizations to capture roadblocks preventing your employees from being more productive. This may be a poorly structured knowledge base, ineffective communication, or a lack of flexibility in the workplace. Once you have the right data, it's easy to address these problems after you manage to identify them.
5. Enhanced customer experience
Low employee engagement and morale inevitably result in poor customer experience. People analytics brings you the HR data that showcases how to make your employees happier and more engaged at work. Eventually, happy employees are more willing to deliver great customer service.
Organizations using people data in a sophisticated and insightful way report 82% higher three-year average profit than those that are yet to develop the people analytics process. This is because of the holistic benefit of understanding your people better, as it drives engagement, morale, productivity, and satisfaction across the organization.
The Process of People Analytics
Despite the undeniable benefits of people analytics, only 3% of executives agree they have enough data to make informed people decisions. The remaining 97% still struggle to implement a people analytics process because they lack a solid strategy. 
The following seven steps will help you start understanding how to create a people analytics strategy for your organization.
Step 1: Define your people analytics goal(s)
If you don't want people analytics to remain a buzzword for your organization, you need to define the goals once you adopt the process. This way, you'll be able to gain actionable takeaways and measure the effectiveness of your actions.
Be as specific as possible. What do you want to achieve? Do you want to reduce employee turnover? 
Then you need to identify the reasons for high turnover first. It's also likely that the problem isn't company-wide but department-specific. In this case, the goal of doing people analytics might be 'identifying the factors causing turnover in the marketing department.'
We've already highlighted the most common use cases for people analytics – you can pick any of the suggested ones or find your own motivation.
Step 2: Train your HR team
Large enterprise companies have built entire people analytics teams, which helps them to dive deep into employee insights. However, having a dedicated department isn't mandatory for smaller organizations that want to get started with people analytics.
Start by training your HR representatives on the value of people data and begin to implement HR analytics. They will need to shift their focus from hiring talent at lightning speed to a more analytical approach through data collection It often happens that HR reps are fully focused on hiring and have little experience with analytics. If that's the case, you'll need to invest some resources in upskilling your HR team first.
Step 3: Communicate the purpose of people analytics
How would you react if an employer starts to collect the data without explaining the reasons for it? "They're measuring our performance… again." 
Frequent performance checks hardly add to your employee morale. That's why it's critical to explain the purpose behind people analytics activities to people outside the HR department. 
People analytics is not a performance review. It's aimed at identifying the opportunities for making the workplace more enjoyable for everyone in the first place. If you make it clear to your employees, they'll happily assist you in your people analytics activities.
Step 4: Define people metrics to track
There's no need to collect data for the sake of collecting data. What exactly do you want to analyze and understand?
When you have a clear objective, you can define the variables you need to track to inform your final decision. For instance, if you wanted to prevent employee turnover, you could collect the following data:
The number of terminated employees during a specific period

The total number of employees at the beginning of a given period

Turnover rate (based on the previous two numbers)

Job performance scores of leaving employees

Previous promotion

Duration of employment of leaving employees

Compensation levels

Employee satisfaction score, etc.
Depending on your specific case, there might be dozens of different metrics to track.
Step 5: Evaluate the data
The next step is documenting the data and transforming it into an easy-to-read format. At this stage, you'll already see certain patterns. For instance, after you've collected information on the performance of employees that have recently terminated their contract, you'll inevitably notice the correlation between poor performance and voluntary turnover.
Mind that you can't make conclusions based on one single factor. Therefore, you should create a process for analyzing different variables and integrating the data. Only when you have an overview of each variable, develop hypotheses on how these variables correlate.
Step 6: Act on your people data
With the data at hand, start developing and implementing a strategy for addressing the outlined problem.
At this point, your HR department will work together with the management team to discuss the findings and come up with a solution. It can be that you develop different interpretations of the same data. To determine the right solution, you'll need to check every hypothesis. The process isn't fast, but eventually, you'll find a data-driven decision to a problem that has been affecting your business for a long time.
People analytics isn't a one-off initiative. If you can involve data analytics experts and developers in the process, do it. In collaboration, they'll help you to develop a basis for an ongoing employee listening strategy. By automating data collection, you'll be able to add AI-powered tools to your strategy and build a predictive people analytics model.
5 Best People Analytics Tools in 2023
You might start with a simple Google Spreadsheet to track your people data, but this is not a scalable solution. 
A people analytics tool will allow you to document your processes, store people data for future analysis, and create recurring flows eliminating the need to do a lot of manual work every time you dig into people analytics.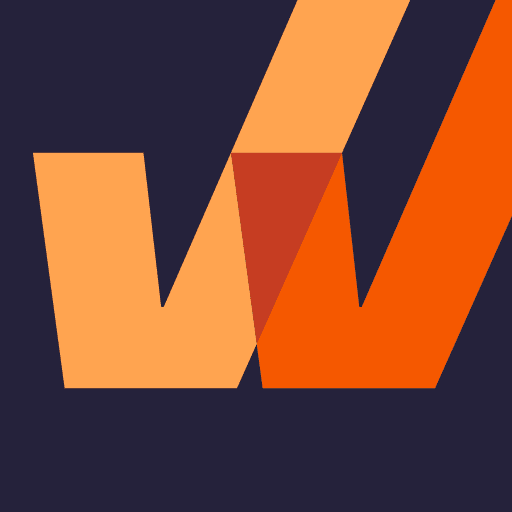 G2 Review Rating: 4.6
Price: Talk to the team to get a custom price
Overview: Whatfix is a Digital Adoption Platform that will help you adopt people analytics and make it the heart of your organization.
Buying a people analytics tool doesn't guarantee your HR reps, management, and employees will be using it effectively. Therefore, complementing your toolkit with a digital adoption platform is a must. Whatever HR tool you choose for your business, Whatfix will help you onboard and guide your employees through a new solution. 
Not only the platform allows you to create personalized tips and walkthroughs of your people analytics solution but also delivers insights into the state of technology adoption in your organization.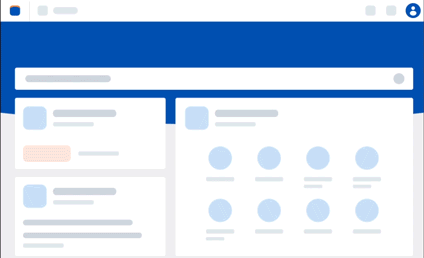 HR and L&D teams can use Whatfix's analytics features to understand how employees engage with onboarding, training, and support content and use this data to improve existing flows and create new learning content.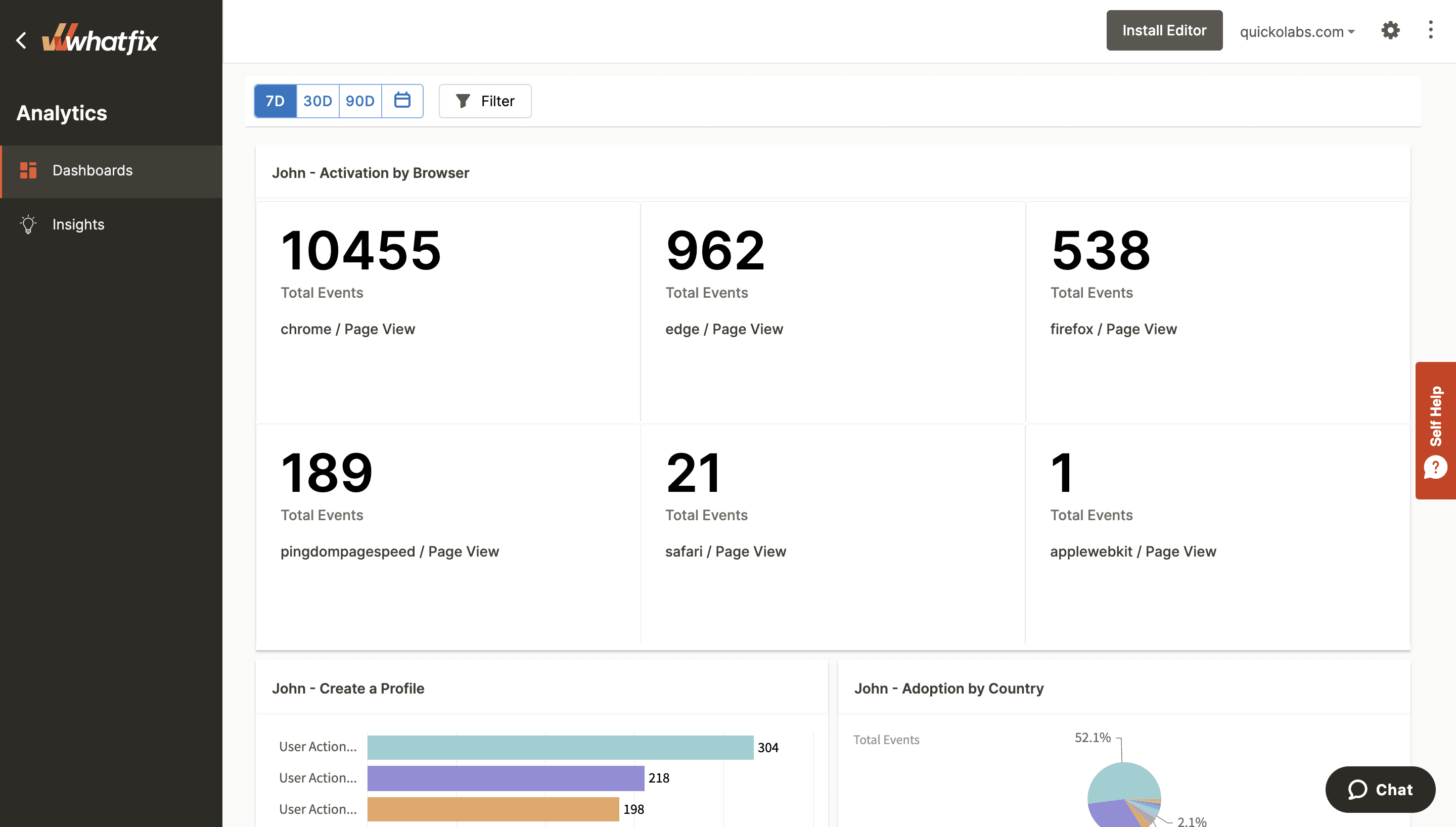 With this workforce data, HR teams can enable their workforce with personalized learning paths that work for different cohorts of employees, helping to drive digital adoption across the organization by building workforce digital dexterity.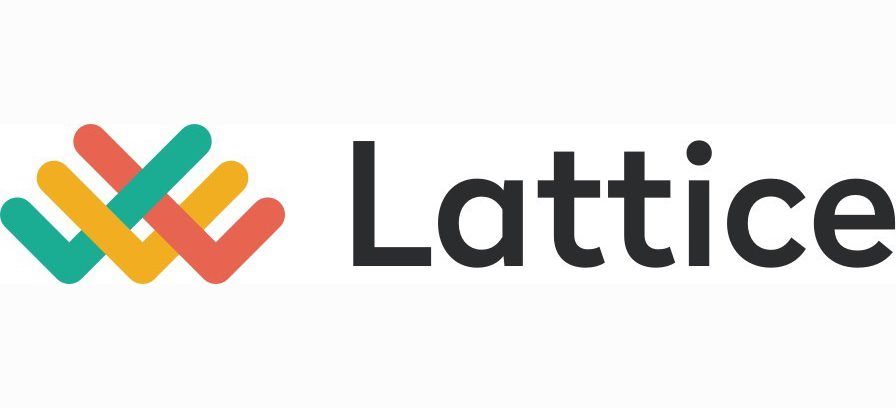 G2 Review Rating: 4.6
Price: From $8/month per person
Overview: Lattice is a people success platform offering tools for employee listening. Lattice provides solutions for surveying employees, running 1:1's, measuring organizational health, and more.
It's great for collecting real-time analytics and can become a solid basis for building an automated people analytics process.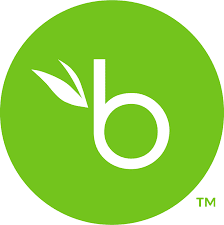 G2 Review Rating: 4.4
Price: From $4.95/month per person
Overview: BambooHR is an all-in-one HR platform. It facilitates the processes of gathering, storing, and analyzing people data. The platform allows HR reps and people managers to create secure employee databases either by using templated workflows or by creating custom fields.
Here you'll find detailed HR reports, charts, records on individual employees, and other critical data for making people decisions.
BambooHR's features aren't limited to people data and analytics. It also offers helpful tools for hiring, onboarding, employee management, and offboarding.

G2 Review Rating: 4.8
Price: From $3.25/month per person
Overview: intelliHR, people management software, is a perfect place for centralizing all HR data. 
The platform focuses on employee engagement and wellbeing. Employee Net Promoter Score (eNPS) surveys, wellbeing pulses, sentiment analysis, exit interviews, etc. – all of these can run with the help of intelliHR.
You'll like intelliHR if you're looking to understand the reasons behind employee turnover, increase retention, and boost employee engagement.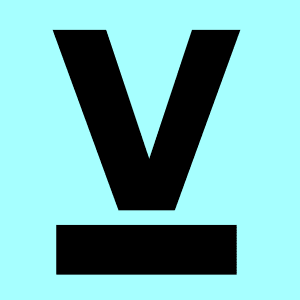 G2 Review Rating: 4.4
Price: Talk to the team to get a custom price
Visier People is a dedicated people analytics platform. It offers tools for collecting core HR metrics, running predictive analysis, and comparing your data to industry benchmarks.
With Visier People, it's easy to capture organizational change and keep track of the evolution of your workforce. The platform lets you easily create custom charts and compare statistical data month after month, year after year.
Understand how your people are using technology better with Whatfix
Whatfix DAP helps you adopt people analytics and use it to its full potential. Whatever HR tool you choose for your business, Whatfix helps you onboard and guide your employees through a new solution. 
Whatfix drives user adoption to get the maximum value from your software application, without shooting-up support costs. Regardless of where your users are, Whatfix uniquely provides relevant, always available help, adapted from all sources across your company.
Subscribe to the Whatfix newsletter now!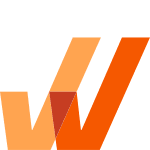 Request a demo to see how Whatfix empowers organizations to improve end-user adoption and provide on-demand customer support