In the wake of the digital revolution, organizations have witnessed an unprecedented transformation in the way they operate. HR is a critical function at the heart of every enterprise,  and has been at the forefront of this digital revolution. Traditional manual processes and legacy systems that once defined HR operations have been rapidly phased out, making way for new cloud human capital management (HCM) software solutions.
As the demands of modern workplaces continue to evolve, HR departments face the difficult task of managing an increasingly diverse workforce while staying aligned with business objectives. To navigate these challenges, HR professionals have turned to HCM software, empowering them to optimize their processes, enhance employee experiences, and drive strategic decision-making.
This article explores the best HCM software and systems on the market and provides businesses with the knowledge to make an informed HCM buying decision. 
These cutting-edge solutions offer a wide range of HR features, including streamlined payroll management, efficient benefits administration, automated time and attendance tracking, and comprehensive employee data management. By harnessing the power of these top HCM software and systems, organizations can reduce HR burdens, enhance productivity, and foster a thriving and engaged workforce.
HCM (Human Capital Management) software is a comprehensive solution designed to streamline and automate various HR processes and functions within an organization. It serves as a central repository for employee data, provides tools and features to manage and optimize the employee lifecycle, and enables data-driven decisions regarding talent acquisition, performance management, training, and employee development.
Gone are the days of managing employee records with physical paperwork, manually managing payroll processing, and relying on spreadsheets for workforce planning. HR digitalization has enabled human resource departments to streamline operations, reduce administrative burdens, and unlock the true potential of their people. By harnessing the power of HCM software, organizations can efficiently automate routine HR tasks, enabling HR professionals to focus on strategic initiatives that contribute to the company's overall success.
From talent acquisition and onboarding to performance management, employee engagement, and learning and development, HCM software offers an integrated suite of tools designed to drive HR efficiency and effectiveness. These modern cloud solutions leverage new technology trends like artificial intelligence, data analytics, and mobile accessibility to deliver real-time insights and enable seamless collaboration across teams and departments.
HCM software takes a holistic approach to talent management, empowering HR professionals to align their workforce strategies with organizational goals. With features such as employee self-service portals, performance tracking, succession planning, and HR analytics, organizations gain a comprehensive view of their human capital, enabling data-driven decision-making and fostering a culture of continuous improvement.
Here are some key features you can expect from HCM software.
An HCM implementation enables organizations to streamline and automate their payroll management processes, improve accuracy, reduce administrative burdens, and enhance overall efficiency in managing employee compensation. The best systems include automated deductions and compliance monitoring.
2. Benefits administration
HCM software provides a platform for employees to enroll in various benefits programs offered by the organization, such as health insurance, retirement plans, flexible spending accounts, and more. HCM software streamlines the enrollment process by guiding employees through the available options, providing relevant information, and allowing them to make selections online. Their integrated modules for benefits administration syncs monthly health plan charges directly to payroll, reducing manual data entry and eliminating errors.
3. People and workforce management
HCM software enables effective workforce management by providing comprehensive tools and features to streamline various HR processes and enable HR automation. By incorporating these workforce management features, HCM software streamlines HR processes, enhances efficiency, and provides HR professionals with the tools they need to effectively manage the entire employee lifecycle. It helps organizations optimize their workforce, align HR best practices with business goals, and create a positive employee experience.
4. Time and attendance management
HCM software lets employees submit timesheets and expense claims quickly and easily without manual forms and authorization requests. This reduces manual effort, improves accuracy, ensures compliance, and helps HR teams gain valuable insights into workforce productivity and attendance patterns.
Modern HCM software plays a significant role in supporting compliance management in different ways, such as – data privacy and security, regulatory reporting, policy management, compliance training and tracking, auditing, and monitoring. 
By incorporating compliance management features, HCM software supports organizations in adhering to legal and regulatory requirements, mitigating compliance risks, and maintaining ethical practices. It simplifies compliance-related tasks, enhances data security, and helps establish a culture of compliance within the organization.
6. HR analytics and reporting
An efficient HCM system includes reporting and analytics that helps you gain insights into significant trends affecting your HR operations, such as hiring, performance, turnover, attendance, or time off. This helps HR teams understand the root causes of any issues faced by the organization and make informed decisions that cater to the needs of the workforce.
What Does Your Organization Need HCM Software?
Here are some of the most significant benefits of HCM software for your organization.
1. Enables data-driven decisions
By providing comprehensive workforce data, analytics, and reporting capabilities, HCM software enables HR professionals and decision-makers to make data-driven decisions across various areas of human capital management. It supports evidence-based planning, enhances efficiency, improves workforce outcomes, and contributes to the organization's success.
2. Improves retention rates
HCM software helps track development and provides employee education, promoting employee retention and ultimately cutting down the cost and time of hiring new employees.
3. Streamlines HR operations
HCM software streamlines HR operations by automating and centralizing various HR processes and tasks. Automation helps reduce manual administrative tasks, improve data accuracy, enhance collaboration, and enable HR professionals to focus on strategic initiatives and higher-value activities. It promotes efficiency, consistency, and compliance in HR operations, leading to improved productivity and employee satisfaction.
4. Increases employee engagement
HCM software drives employee engagement by providing tools and features for communication and collaboration, employee self-service, performance management and feedback, goal alignment and tracking, employee well-being, etc.
These features help create an engaging work environment, foster a positive employee experience, strengthen the employee-employer relationship, and contribute to a motivated and committed workforce.
5. Drives learning and development
By providing tools for learning management, skills assessment, development planning, resource management, and analytics, HCM software empowers organizations to effectively manage and deliver learning and development initiatives. It enhances employee skills, fosters a culture of continuous learning, and supports the growth and development of the workforce.
6. Evaluates employee performance
HCM software provides a structured and efficient platform for setting goals, providing ongoing feedback, conducting formal evaluations, tracking performance data, and supporting employee development. Furthermore, the software enhances transparency, consistency, and fairness in performance evaluations, fostering a performance-driven culture within the organization.
20 Best HCM Software Tools in 2023
Here's a collated list of the top HCM software for you to choose from. 
Drive HCM Adoption and Enable Your Employees With Whatfix's Digital Adoption Platform
The path to implementing a new HCM system can be difficult, but proper planning can make the journey smoother. Choosing the right team and technology and carefully preparing for a rollout is key to getting the most ROI on your company's new HCM software. 
With a digital adoption platform (DAP) like Whatfix, organizations can support an HCM implementation and ensure its long-term success by enabling end-user employees with in-app guidance and self-help support to drive adoption and provide continuous performance support.
Whatfix's no-code editor empowers HR leaders and IT teams to create product tours and checklists to help onboard employees to the new HCM, create in-app pop-ups and beacons to draw attention to certain modules and embed a self-help wiki that populates with common FAQs on how to best use an HCM platform.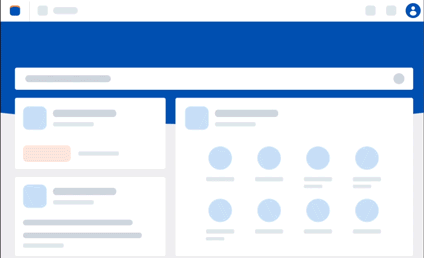 Whatfix's Analytics provides in-depth product and user analytics to map user journeys, identify dropoffs and friction points, segment your HCM users into cohorts (think people managers vs new employees), and understand overall HCM adoption levels.
Whatfix for HCM unleashes the full potential of your new HCM or HRIS suite. Whatfix drives your workforce's HCM adoption with personalized onboarding, in-app guidance and training, and real-time support that's contextual to the role of each employee.
Subscribe to the Whatfix newsletter now!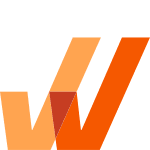 Software Clicks With Whatfix
Whatfix's digital adoption platform empowers your employees, customers, and end-users with in-app guidance, reinforcement learning, and contextual self-help support to find maximum value from software.