What Is Employee Engagement?
Employee engagement is the strength of the emotional commitment of employees towards their organization, its members, and their responsibilities. Employee engagement directly affects employee productivity, organizational climate, turnover rate, and company profits.
While employees working from a physical location feel connected to their workplace naturally, virtual teams don't integrate into the company culture just like that. You need to take consistent steps aimed at sustaining remote employee engagement.
Subscribe to the Whatfix newsletter now!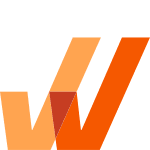 Whatfix empowers organizations to improve end-user adoption and provide on-demand customer support to boost employee engagement in training programs