This year's Oracle OpenWorld comes on the back of a not-so-great Oracle performance. The company had missed its Q1 2018 forecasts leading sharp drops in its stock price. But that shouldn't be such a big issue for the mighty Oracle. It sure has seen its share of ups and downs.
Oracle OpenWorld 2018 Wants You to Think Autonomous
The overarching theme of this year's Oracle OpenWorld is going to be – "Think Autonomous" based on the Oracle Autonomous Data Warehouse Cloud product line which Oracle had opened to customers in March this year. It has only been about six months since the product's launch but Oracle is already going to use OpenWorld as a platform to present success stories of some of the early adopters of the Autonomous Data Warehouse Cloud like Data Intensity.
But Oracle OpenWorld this year is not going to be just about data in the cloud. Some of the other themes focus on Data Explosion, Next Generation ERP, Changing Workforce, Customer Experience, Training and Support, and Forecasting and Transformational Technologies. Oracle OpenWorld 2018 will have more than 2,000 sessions around these subjects giving you a lot to choose from if you are attending the event in San Francisco.
If you are one looking to learn from other enterprise companies on how to get more value out of the Oracle suite, there is also a long list of general customer success story sessions. Big names like AT&T, FedEx, Dropbox, Gap, Avis, American Red Cross will talk about how they are putting Oracle Cloud products to good use and generating business value out of them. Use the "Real Stories, Real Customers" filter in the sessions list to find something closer to your use case. Just open up the session catalog and build your Oracle OpenWorld plan.
If you are looking for sessions specific to your role, you can find them here.
Oracle OpenWorld Has a Great Speaker Lineup
Oracle OpenWorld 2018 also has an interesting lineup of speakers. Some of the headline speakers include physicist Brian Greene, 1715 Labs CEO Sophie Hackford, Snips CEO Dr. Rand Hindi, former CIA, and NSA Director Michael Haydon, independent producer Nely Galán. It goes without saying that Oracle Executive Chairman and CTO Larry Ellison will be joined by CEOs Safra Catz and Mark Hurd.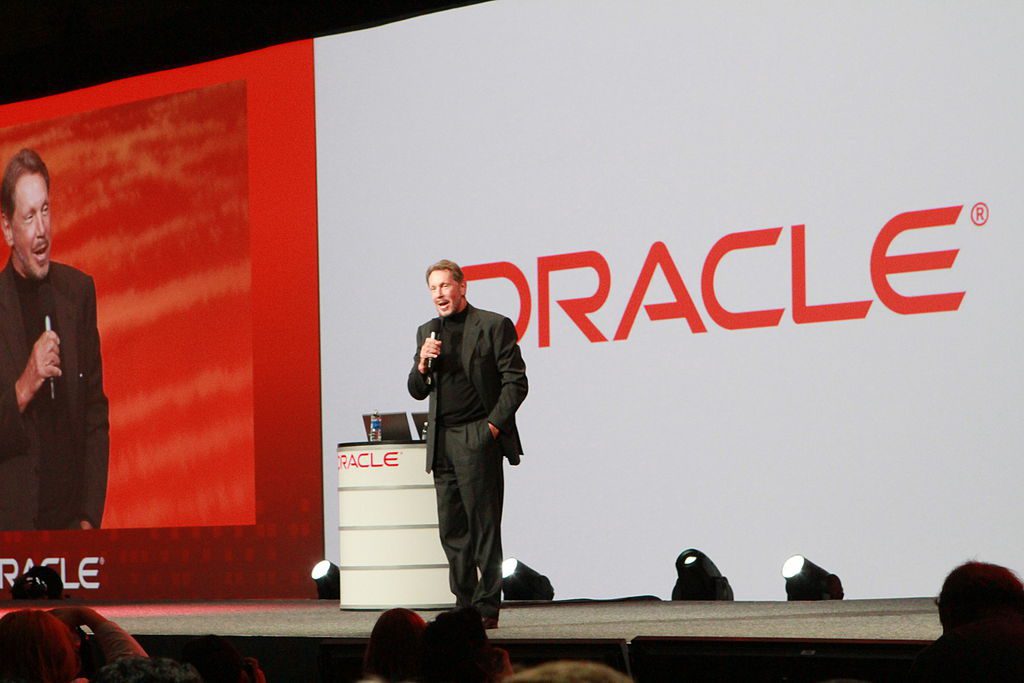 But, OpenWorld Is Not All
Oracle will also be hosting two other conferences in parallel to the Oracle OpenWorld. The Oracle Leaders Circle is an invitation-only event, expected to have around 350 CXOs from companies around the world. Again, there are sessions here as well, most notably, by PwC Chief Clients Officer Amity Millhiser, Eurasia Group Geopolitical Advisor Robert Kaplan and other thought leaders.
But, honestly, more interesting is the Oracle Code One, specifically for the developer community. Centered around Java, Oracle Code One will have keynotes by Java Platform Group Chief Architect Mark Reinhold and Oracle VP of Development Georges Saab.
And then are some legendary creators. Oracle Code One will have fireside chats by Hadoop Cocreator Doug Cutting, Apache Kafka Cocreator Neha Narkhede, Python Creator Guido van Rossum and Creator of Grails and Micronaut Graeme Rocher. Well, that should be interesting, to say the least.
And Then There is the Exchange
Obviously, sessions is not everything you are going to be getting into at the Oracle OpenWorld. You might also want to explore some great products from different companies that can work in the Oracle environment. There are going to be more than a 100 companies exhibiting at the Exchange in Moscone South.
Whatfix is also going to be present demonstrating its Digital Adoption Platform that helps companies accelerate user adoption of Oracle and drive ROI on it. Whatfix will be at Booth#4218, so do pay us a visit. You can also schedule a demo right now and stand the chance to win some great giveaways including some Oracle OpenWorld Discover passes.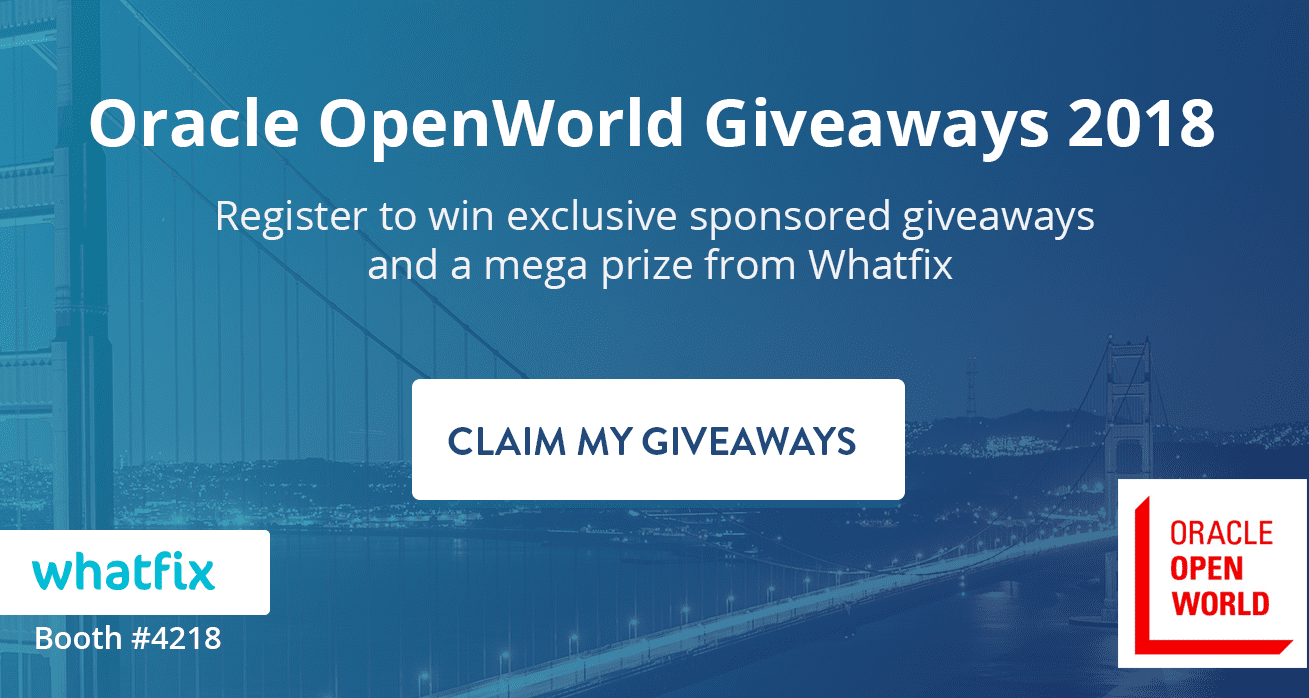 And, Finally The CloudFest
You can't have a Dreamforce or an Oracle OpenWorld without an open-air concert. This year, Oracle OpenWorld will have Beck, Portugal. The Man and Bleachers performing at the AT&T Park. That's on October 24th, so mark the date.
Broadly, this is what you can expect from this year's Oracle OpenWorld but obviously there's much more to discover. The only way is to be there!
Oracle OpenWorld 2018 opens October 22nd at the Moscone Center, San Francisco. See you there!