Today's customer is smarter (and pickier) than ever before. Not only do they have access to dozens of different products and services, but an abundance of information is at their fingertips every second of the day.
Customers know what they want and how to get it — and your sales team needs to stay one step ahead.
Sales professionals are no longer the go-to source of information on a company or product. Customers are doing their own research and forming their own opinions before ever connecting with someone on the sales team. When they finally do get in touch, they expect to speak with someone knowledgeable, supportive, and capable of answering their questions (no matter how complicated they may be).
To support your sales team and ensure they're able to provide potential customers with the information they need to finally convert, you need the appropriate sales documentation.
What is Sales Documentation?
Sales documentation is information, content, and resources that support your sales teams through their day-to-day interactions and activities. 
Think of sales documentation as a toolkit. With the right resources available, your sales team can work efficiently to answer lead and prospect questions, address customer issues or concerns, and even upsell or introduce new products to long-term loyal customers.
3 Benefits of Sales Documentation
Here are some of the ways sales documentation can benefit your team:
When a prospect makes the switch from doing their own research to speaking with a sales professional, they expect to see the same messaging and points repeated. 
Creating a uniform database of sales documentation (including sales pitch scripts, decks, whitepapers, and graphics) ensures all representatives are on the same page and presenting the right information. Consistency in brand and product messaging can help create confidence and trust between the prospect and the company.
2. Support prospects and customers quickly
It's expected that prospects will have questions or customers might run into issues or concerns after making a purchase — and when they reach out to a sales rep for help, they want thorough answers in a timely manner. 
Having sales documentation ready gives your sales reps accurate information they can share quickly, accelerating the sales cycle and showing prospects and customers you're serious about supporting them.
3. Strengthen sales rep knowledge
A library of high-quality sales content is not only educational for your customers and prospects, but also for your sales team. While they've likely learned most of the information presented in your sales documentation through training or onboarding, easy access to sales collateral, pricing information, product demos and more can help refresh their knowledge. 
The more your sales reps interact with and use your sales documentation, the more equipped they'll be for future conversations and pitches with prospects and customers.
5 Examples of Sales Collateral and Processes to Document
Sales documentation requirements will depend on your team's unique needs, but here are some common types of sales collateral and processes to get you started on your documentation journey.
A go-to format for pitching, following up, or closing deals can help your reps work more productively. Document example emails, phone conversations, or presentations your sales team can model from, or create templates they can pull and personalize.
2. Product demonstrations and explainer videos
Product training and demonstration videos can help your sales team quickly answer questions and concerns about how a specific product works or functions. You might want to include a product overview demonstration, as well as more specific explainer videos digging deep into particular features or functions.
3. Case studies and use cases
Documenting case studies and use cases can show prospects and customers how a product looks in action. Use cases show off the various ways the product can be utilized, while case studies apply real-world examples to help your audience envision themselves as a customer.
4. Comparisons and competitor analysis
Before a prospect commits to a purchase, they likely have a few product options in mind. Having competitor analysis and comparisons ready to share can help your sales reps explain how your company is different and encourage the prospect to make a final decision in your favor.
5. Frequently asked questions
The biggest benefit of an FAQ document is that it saves your sales teams time. By recording and answering common questions, prospects and customers can find the answers they need on their own, or your sales reps know exactly what response to pull to help solve their concerns.
Sales Documentation Best Practices
When you're starting from scratch, getting all the resources and information your team needs to succeed documented can feel overwhelming. Here are our sales documentation best practices to help get you started on the right foot:
1. Involve your entire sales team
Creating sales documentation is a group effort. Get your reps involved by asking questions, getting their opinions, and accepting feedback as you go. This ensures you're covering all your bases and guarantees the resources and content you create will be useful to your team.
2. Start small and simple
You don't need to have everything created in one day. Instead, focus on what is the most important to your team and build out over time. Sales documentation is an ongoing process, so no need to rush.
3. Schedule content updates
As products and features change, so will your sales documentation. Remember to consistently revisit and update your content so it stays fresh and relevant.
4. Make resources easy to store, update, access, and navigate
Sales documentation is only beneficial if it is easy for your team to use as intended. Choose a sales documentation tool that makes it simple to store, update, access, and access your content. Whatfix offers interactive workflows to help sellers easily navigate your sales documentation.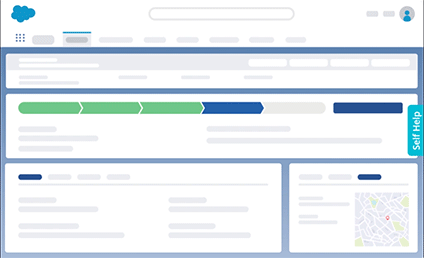 Create personalized learning & training flows for your enterprise apps with Whatfix
How to Create Sales Documentation
Ready to get started with your sales documentation journey? Here's how: 
1. List sales documentation needs
Before you purchase a documentation platform or start creating materials, gather your sales team to outline what kinds of resources or content you'll need. 
Ask your sales reps where they're struggling to connect with their audience or prospects and what they believe will help close the gaps. What are the common questions that they're hearing? What are prospects or customers looking for that they're currently unable to provide? 
After a solid brainstorming session, make a list of requirements to revisit as you start looking for platforms and creating your content. Revisiting this list through the creation process can ensure you're covering all the appropriate bases as you go.
2. Choose your sales documentation tool
A documentation tool lets you create, store, and share content and resources among your team, customers, and partners. Depending on the platform you choose, it can also be a place for your team to collaborate and connect to create high-quality content, training materials, and more. 
There are dozens of documentation tools on the market (we'll share some of our favorites later on), but you'll want to choose a platform that works for you and your team. Here are a few key features to look out for when making your decision: 
User experience and interface.

You want your documentation tool to be easy for your sales team to use. Choose a platform with a clean user interface and an intuitive user experience.



Online editing.

Editing sales documents within the platform makes it easier to keep all your sales materials relevant and up-to-date.



Templates.

Document templates simplify the content creation process, giving your sales team a framework to build off of to add new information as efficiently as possible.



Integrations.

Integrating with the other tools your sales team uses on a day-to-day basis can make it easier for them to import and export documents, share resources with team members or prospects, or otherwise stay connected and engaged.



Mobile device support. 

Mobile-friendly platforms allow your team to access and share resources no matter where they are, allowing them to answer questions, provide support, or pitch new audience members faster.



Support for various content mediums. Your sales documentation tool should be ready to handle all the types of content your sales team needs, including videos, PDFs, images, and more.

3. Recruit your sales experts
We've said it before and we'll say it again — sales documentation needs to be a group effort. To get the resources you need created as quickly and efficiently as possible, recruit the experts on your team to help out. 
Assign different team members to create various kinds of content, including scripts and templates to copy for larger graphics or guides, even if it's just an outline or framework to build off of.
4. Make your content engaging
Your sales documentation should be as engaging as possible. Look for opportunities to make content pop by introducing videos, gifs, images, graphics, or checklists — anything that can break up large chunks of text. 
You'll also want to keep an eye out for opportunities to break down explainers, overviews, or demonstrations that feel too long. You want your content to be easily digestible. Rather than a 30-minute complete product overview video, 1-3 minute clips of specific features or parts can help your sales team share more accurate and consumable information.
Whatfix offers interactive walkthroughs and self help widgets to engage users as they navigate respective platforms that host your documents.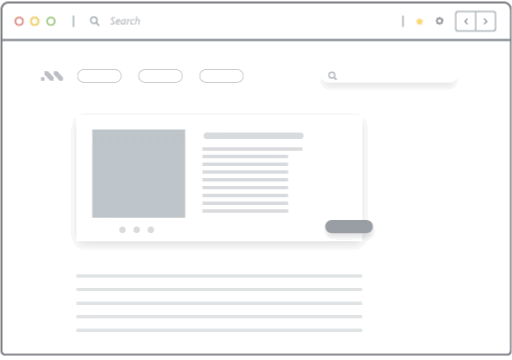 Updating content to stay relevant with changing features or pricing is just the first step in optimizing and improving your sales documentation. To ensure your content is meeting your sales team's needs, you'll want to track how it's used and what might still be missing. 
Take a look at what your team is searching for or what they're sharing with your audience. These insights might point to something missing in your sales content or training.
4 Tools To Create and Manage Your Sales Documentation
The right sales documentation tool is crucial in setting your team up for success, but what is right for you depends on your team's needs and preferences. Here are our favorites: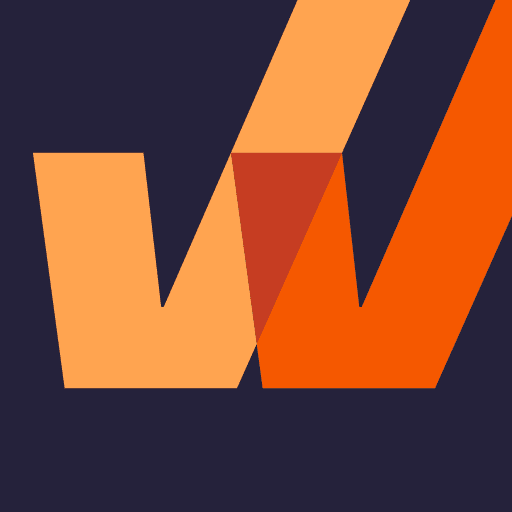 Whatfix is a Digital Adoption Platform that puts step-by-step instructions and walkthroughs right in the software your team uses every day. Users can access answers, processes, videos, templates, and more right from the apps or tools they're using, making the support they need as easily accessible as possible.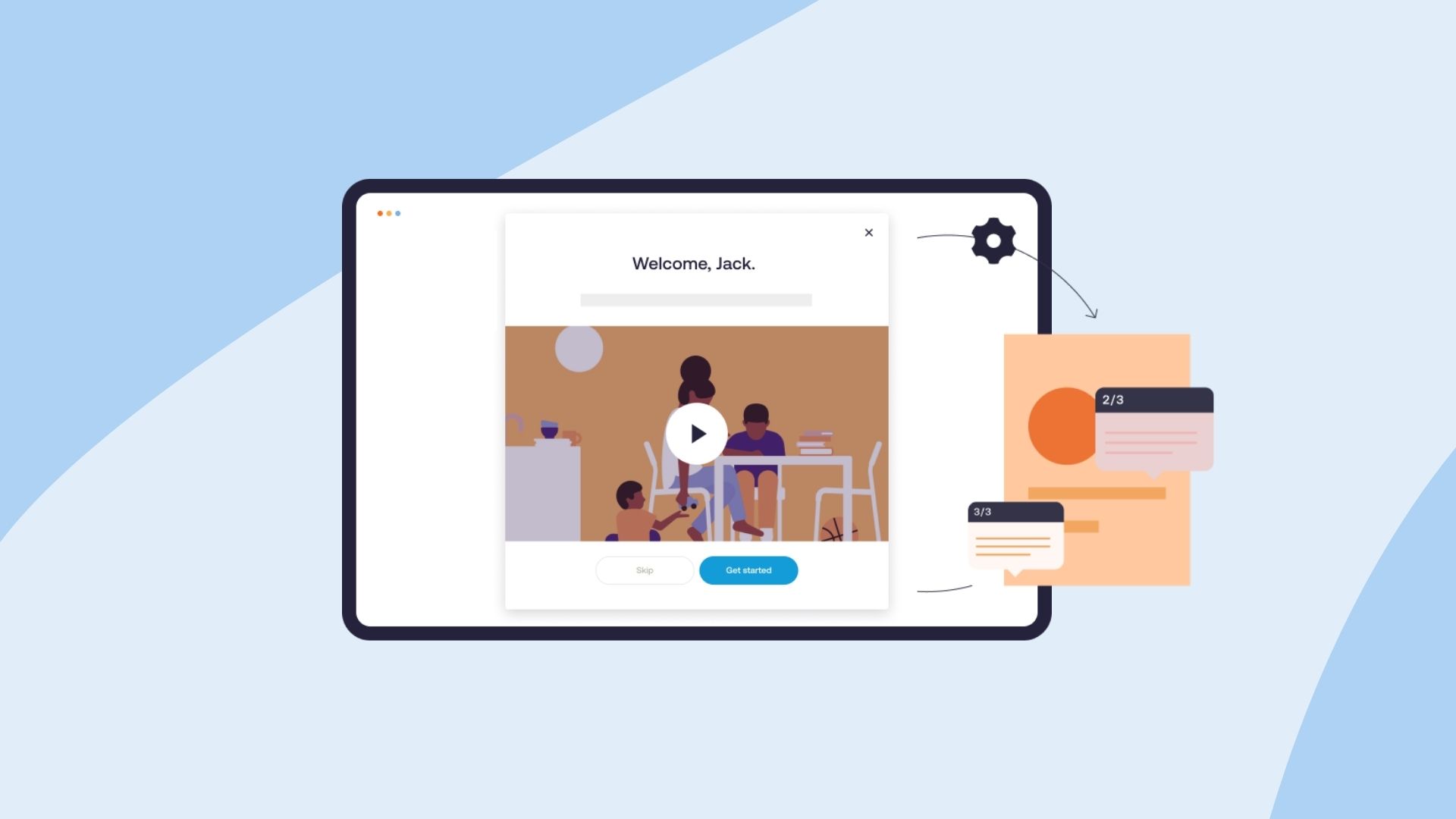 With Whatfix, your sales team can cut wasted time looking for the right support or help information, allowing them to be more productive. They can quickly get the right information to their prospects or customers, setting that foundation for a long-term sales relationship.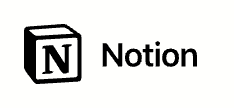 Notion is a customizable workspace designed to connect teams, projects and documents all in one place. Notion is incredibly flexible, making it easy for sales teams to adjust the tool to fit the way they work. Easily store templates, processes, checklists, meeting notes, and other important information in the form of databases, pages, and tables.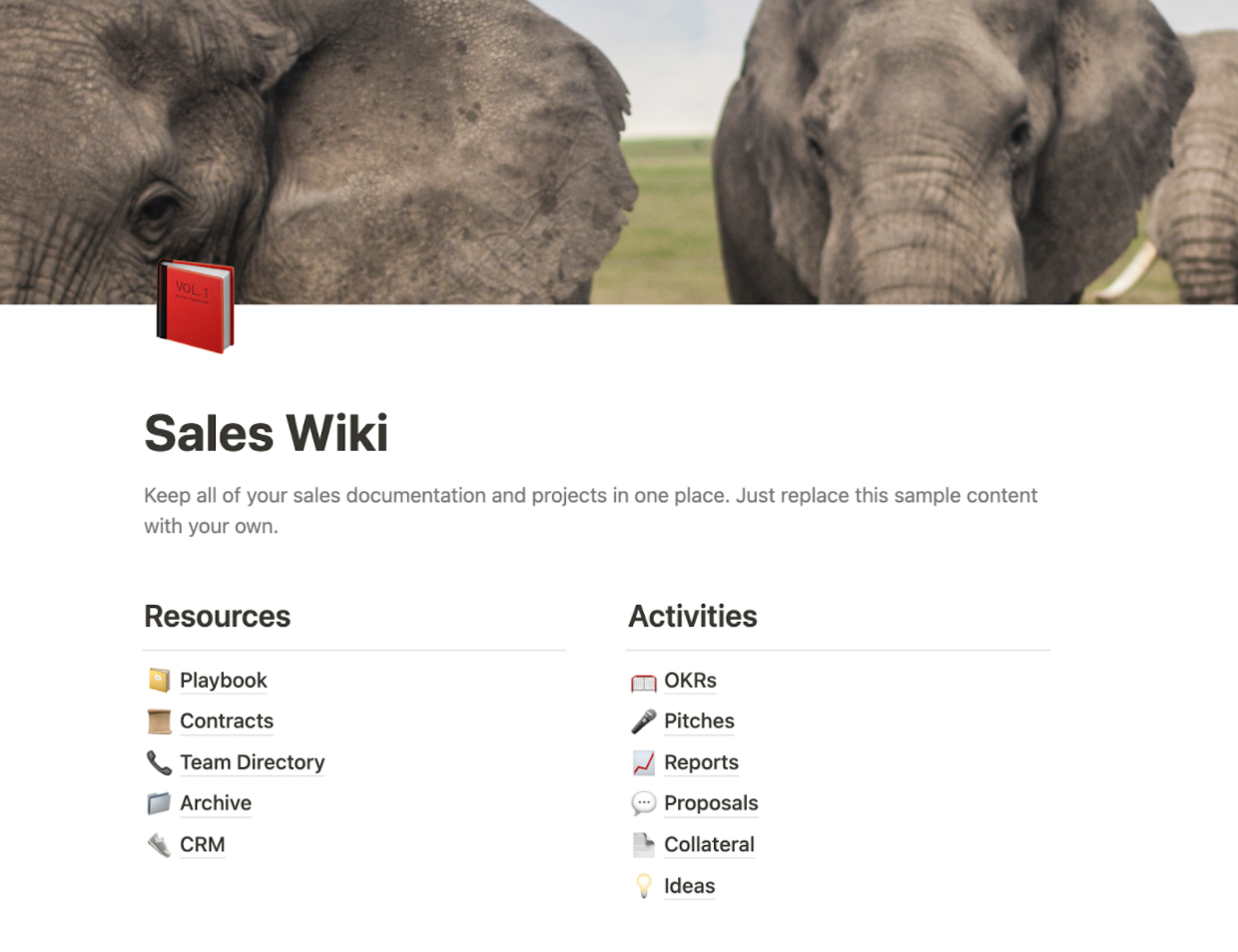 Notion is great for teams looking for a simple, easy-to-use interface. While it's designed primarily for text-based content, it's easy to connect links and attachments. You can even integrate with document storage tools like Google Drive.

Confluence is a knowledge-sharing and collaboration tool for creating, organizing, and sharing content. Users can edit and comment in real-time, helping to move projects forward quickly and efficiently. Relevant team members can also be notified of updates or assigned tasks within pages to make sure all your information stays up-to-date.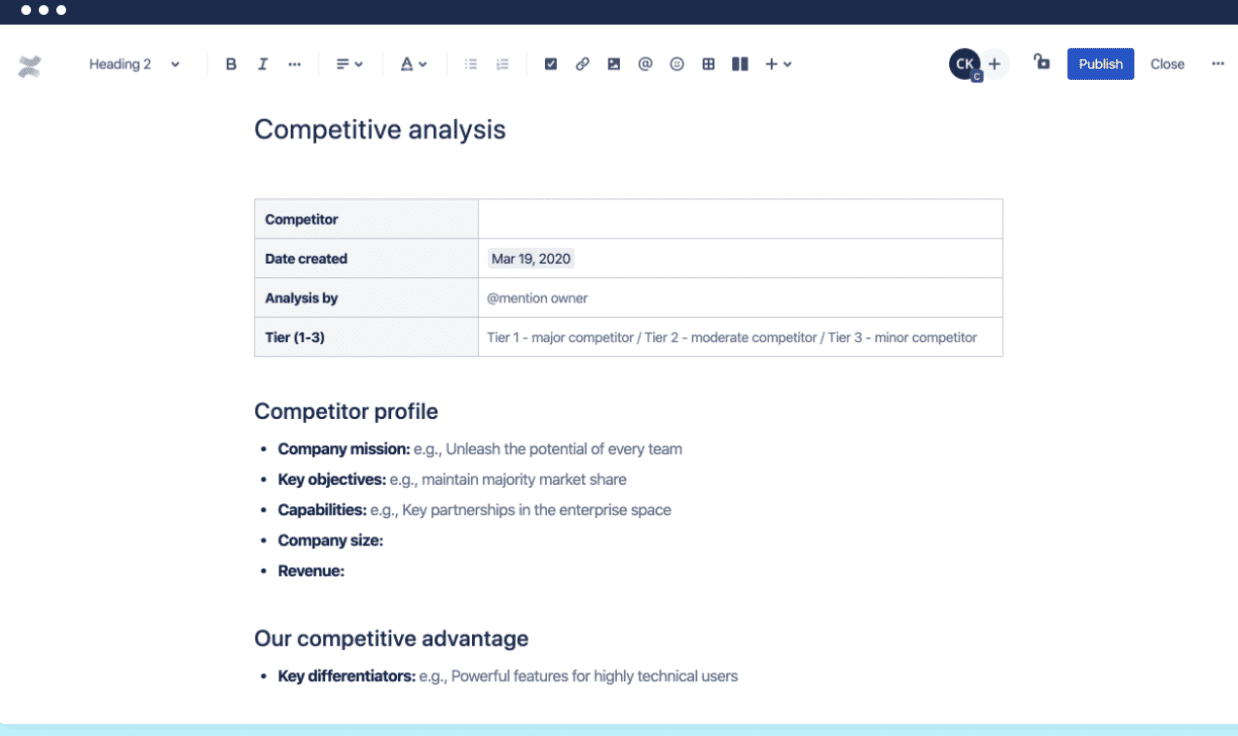 Confluence is flexible but intuitive, making it an easy tool to hit the ground running with. Simple structured page trees, tagging, and linking make connecting pages easy, and integrations with top apps allow you to embed documents and videos from third-party apps right within your pages.

Dropbox Paper is a co-editing tool for storing notes, brainstorming ideas, plans, templates, and more. It uses easy drag-and-drop features to let you move content around, including embedded third-party videos, audio recordings, social media posts, and more. And because it's brought to you by Dropbox, you have seamless access to any files or documents stored in your account.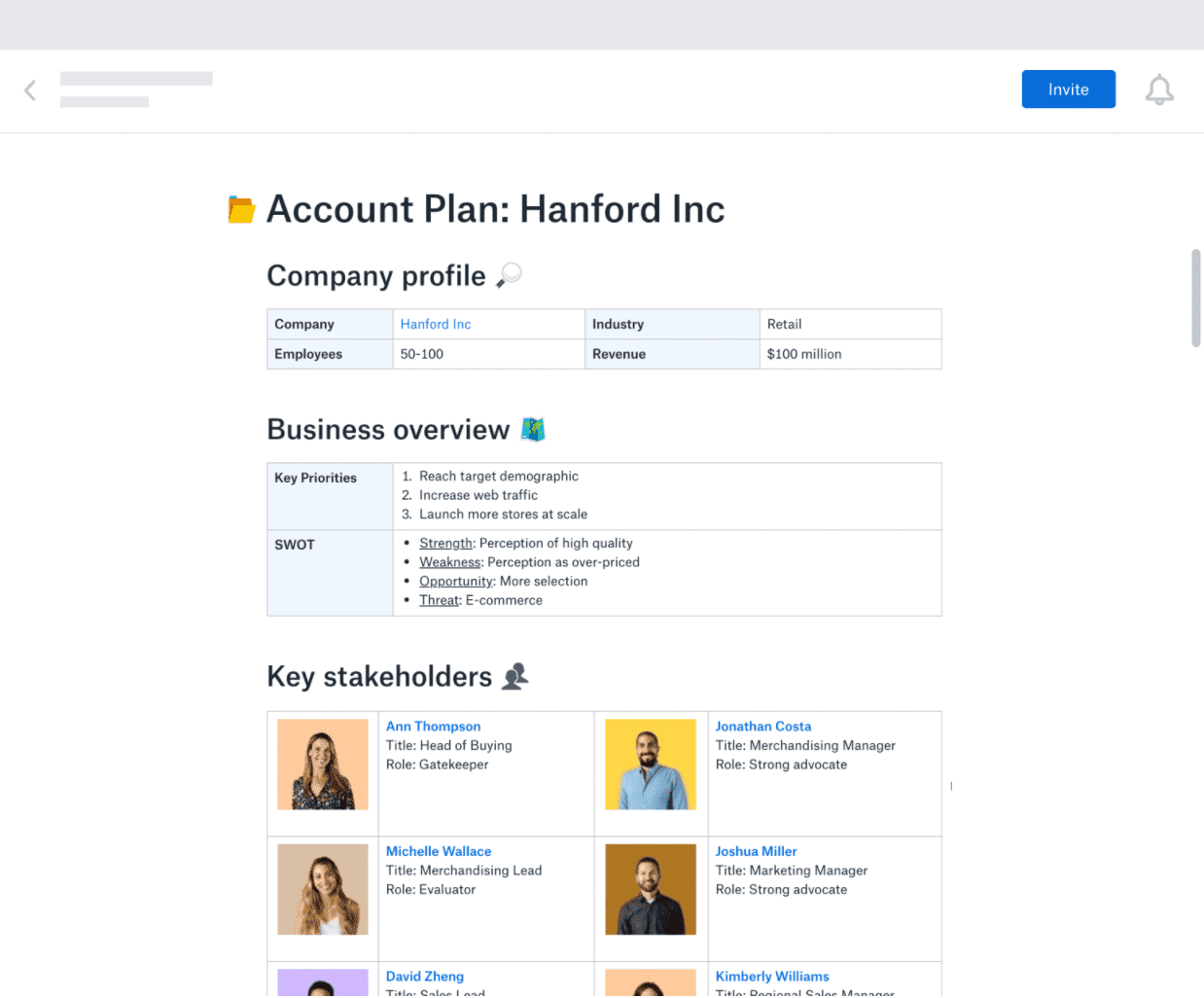 Dropbox Paper even transforms your documents into presentations, making it easier than ever for sales teams to provide audiences with the personalized information they need to make purchasing decisions. Their mobile apps even make working on the go easy.
Choosing a sales documentation tool for your team
The sales documentation tool you choose should fit as seamlessly as possible into your existing processes. When choosing the right tool for your team, here are some questions to consider:
Does it integrate with the apps my sales team is already using?

How intuitive will it be to access and use the sales documentation tool?

How much training will my team need to get comfortable with using this tool?

Does the tool meet our content and customization needs?
When you choose a sales documentation tool that you can get up and running quickly, meets the unique needs of your team, and is easy for your team to use, your sales team's productivity has the potential to skyrocket.
Whatfix can help your sales team cut down on the time spent searching for information or resources they need, allowing them to be more productive. Learn more about how Whatfix can support your sales documentation today.
Subscribe to the Whatfix newsletter now!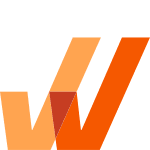 Request a demo to see how Whatfix empowers organizations to improve end-user adoption and provide on-demand customer support