"In the world of online customer service, it's important to remember your competitor is only one mouse click away."
With technology and customer expectations at its peak, you just can't afford to compromise on customer support. Just one miss in providing the expected support, and you might lose a customer. As per the White House Office of Consumer Affairs, it's 6-7 times more costly to attract a new customer than to retain an existing one. So, when a robust customer support system can save you a tremendous amount, it is worth all the money and efforts you put into it.
But, investing into the right support tools is equally important. To ease things for you, we have sorted some of the best support tools in the market into five broad categories.  Each category can be distinctly looked upon as a way of providing support.
Before we get to the meat of the matter, here's a quick sneak peek: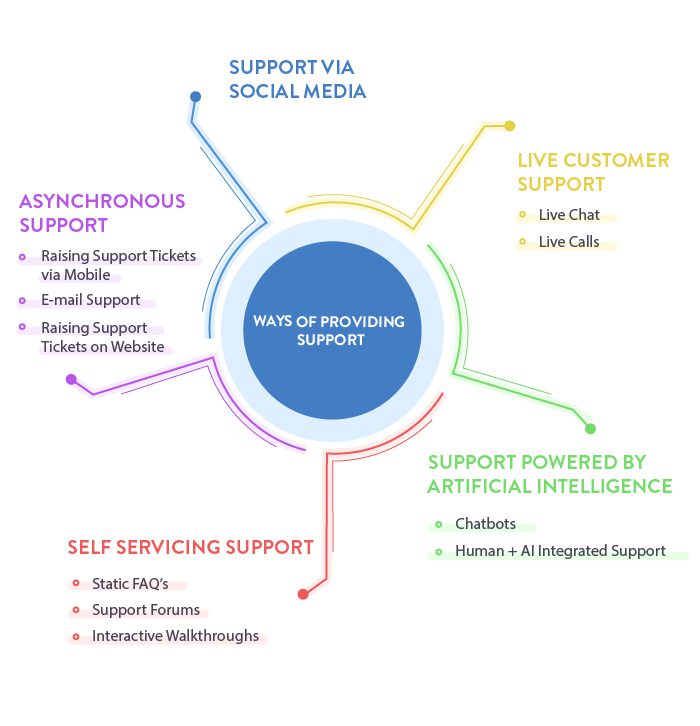 So, let's begin with one of the most trendy ways to support customers.
Social Support Tools
It's the most crucial support channel as it can either make or break a company's brand image. According to JD Power's survey of over 23,000 online consumers, 67% of consumers have used company social media channels for customer support. And, it's one of the reasons why companies vigilantly take customer service over social media seriously.
Sometimes, it also helps to have a good humor sense while you are at it.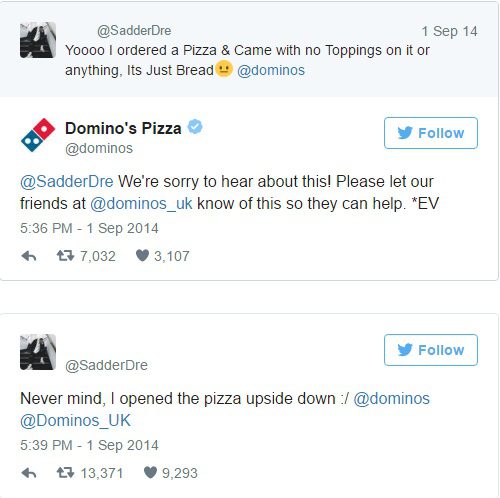 Social listening tools like Hootsuite and Mention,  despite being popular, are incapable of integrating your existing support system with social media. But, instead you could try out tools like:
 Conversocial: It is the leading solution for turning unstructured, chaotic social noise into organized and meaningful dialogue with your customers. If you have agents who have expertise in specific domains, then Conversocial's intuitive routing system will allow you to assign the tickets raised, based on their availability.
 Salesforce Service Cloud: It is a customer service software in the cloud that lets support agents solve customer problems faster by putting the right tools at their fingertips. Salesforce mobile app, along with the web platform which is popularly known as Service Cloud, ensures that customer support representatives are able to deliver great service to their customers, whenever and wherever they need it.
As per a survey on internet shoppers, by e-tailing group, 63% customers are more likely to return to a website that offers live chat assistance.
This is because when raising a query through live chats, customers can carry on with their work at hand without any hindrance. As they get replies from the agents, they will be alerted via push notifications. Because of the personalization, they ensure for the customers, these tools are still being used.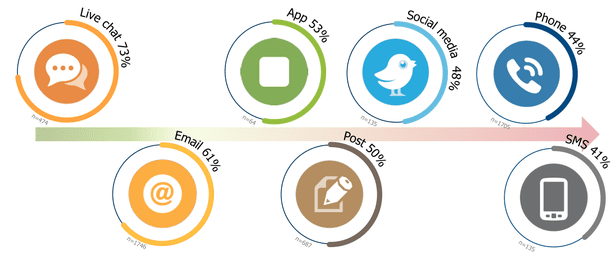 73% people prefer live chat over other channels  [Source]
1. Live Chat:
The cost per interaction of live chat is lower than phone support. So, if your potential customers use the internet frequently, this prompt reply system can be the best solution for you. Because of its quicker response time, the time spent by agents decreases drastically. Also, one agent can handle multiple queries over chat at the same time. Which reduces the need for more support agents and ultimately saves on cost.
Some of the best companies that provide live chat solutions are:
LiveChat: It's a clean, clutter-free and an easy to use chat platform that can be setup within 5 minutes on your website.  Also, it easily connects other tools that have ready-made integrations.
Intercom: It provides customer messaging products for sales, marketing, and support teams, all connected on a single platform. With an integrated knowledge base, it enables your team to solve customer problems faster.
Zendesk Chat: Zendesk makes it easy for you to automate chats. This lets you reach out and talk to customers before they even ask a question. Using it, you can send targeted messages to customers, based on their behavior.
2. Live calls:
If your target audience prefers brick and mortar stores over e-commerce stores, this is the most likely solution for you. Also, calls can be recorded and analysed to understand the common problems faced by customers. This analysis can then be used to enhance the product features.
A lot of call center tools are available that simplify the job of customer service executives. Few such tools are:
Talkdesk: With Talkdesk, you can configure and manage your IVR, phone numbers, etc. from your browser in real time. Also, it pops up caller information to the support agent, automatically.  
PrimoDialler: It is a cloud-based platform that improves the performance of your contact center. With PrimoDialler, you can record professional greetings to reduce call duration. 
Ameyo: Ameyo is the market leader in Omnichannel Customer Experience. It routes calls to specific supports agents based on agent skill-set, and/or customer preference.                                            
Artificial Intelligence Powered Customer Support
When integrated with customer support, AI reduces human effort and enhances it, without compromising on customer experience. With this technology, it has become easier for customers to demand immediate responsiveness from brands. And the supply for this demand is ensured using AI based customer support tools that are available across multiple touchpoints.
AI based tools can be put into two simple categories:
1. Chatbots:
Chatbots assist in solving simple, quick-response requirements, leaving more time for customer service representatives to focus on complex customer demands and interactions. They are cheaper and faster than live agents and can be integrated with live chat platforms to enhance their functionalities.
And the best part, customers may not even realise that they are chatting with a bot and not a human.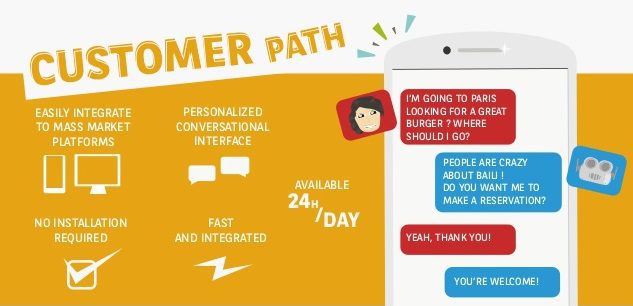 Source: EnjoyDigitAll
Some of the chatbots to watch out for are:
Twyla: Twyla is a messaging platform that puts a smart chatbot in your live chat channels, to answer questions, deflect tickets and free up your agents.Twyla bots can be integrated with a multitude of customer channels such as web chat, Facebook messenger, etc.
Cliengo: It is a multi-language supported chatbot which allows a customer service executive to chat with the visitor along with the chatbot, if necessary.
Avaamo: It is an enterprise bot platform designed to enable enterprises to create, develop, manage, and rapidly deploy enterprise bots.                     
2. Human + AI integrated support:
When humans and AI come together, an unmatched customer support can be provided. These support solutions first try to solve customer queries using AI and Natural Language Processing (NLP) tools. If that doesn't work, the query gets passed on to a human. Or subsequently, customer support agents are provided with AI based tools to reduce their workload.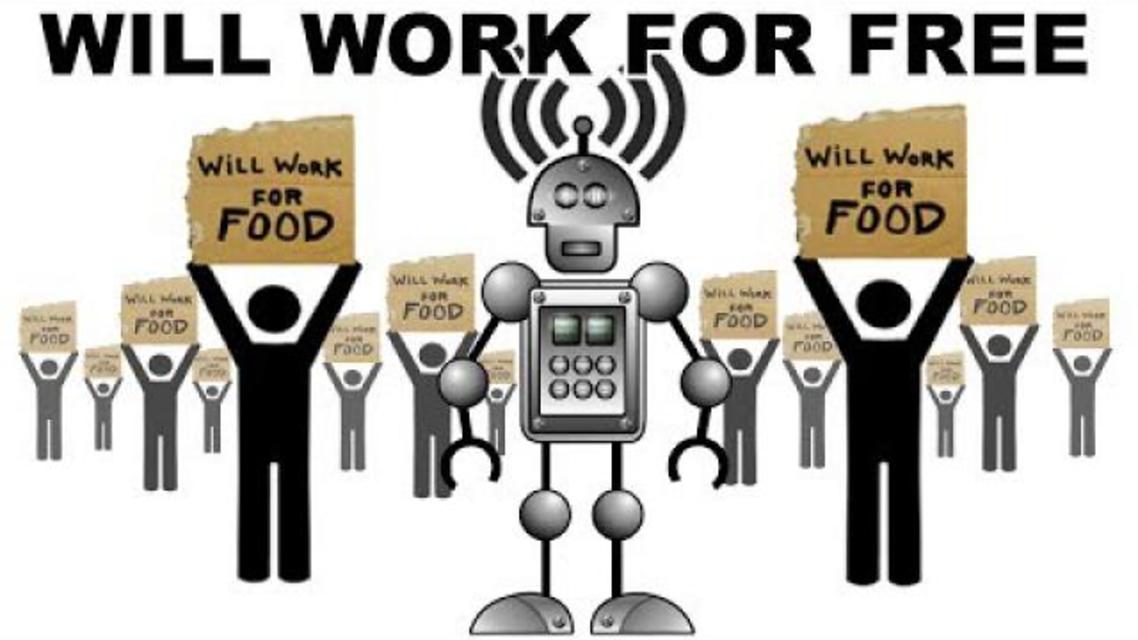 For enabling AI into support, here are some customer support tools you can check out:
Digital Genius: Provides agents with a personal AI to automate repetitive daily tasks and cut down on frustration.  It accelerates the average response time during peak hours.
Inbenta: It uses NLP to organize your incoming customer support requests and prioritizes them. Agents create their own database of FAQ's, the answers for requests are first searched in the database, if the answer isn't found, it passes on to the customer service agent. 
Astute solutions: Its NLP enabled platform translates customer's speech into actionable software commands that perform the desired action for the customers. The interpretations of the language are accurate irrespective of slangs or other complexities of human speech. Integrates multiple interaction channels into its platform.                                  
Self-serving Support:
As per the center for generational kinetics report, 73% of consumers want the ability to solve product/service issues on their own.
This data is sufficient for any organisation to enhance the self-serving capability of their platform. Self-serving support includes all those methods that help customers solve their queries by themselves.
Some of the innovative solutions that provide self-service support are:
1. Interactive Walkthroughs:
In-app interactive walkthroughs (also referred to as guided walkthroughs) is a step-by-step guidance system that allows users perform any task a website/web-app from start to end successfully. This reduces user confusion and helps them understand the product better, thus reducing the number of support queries.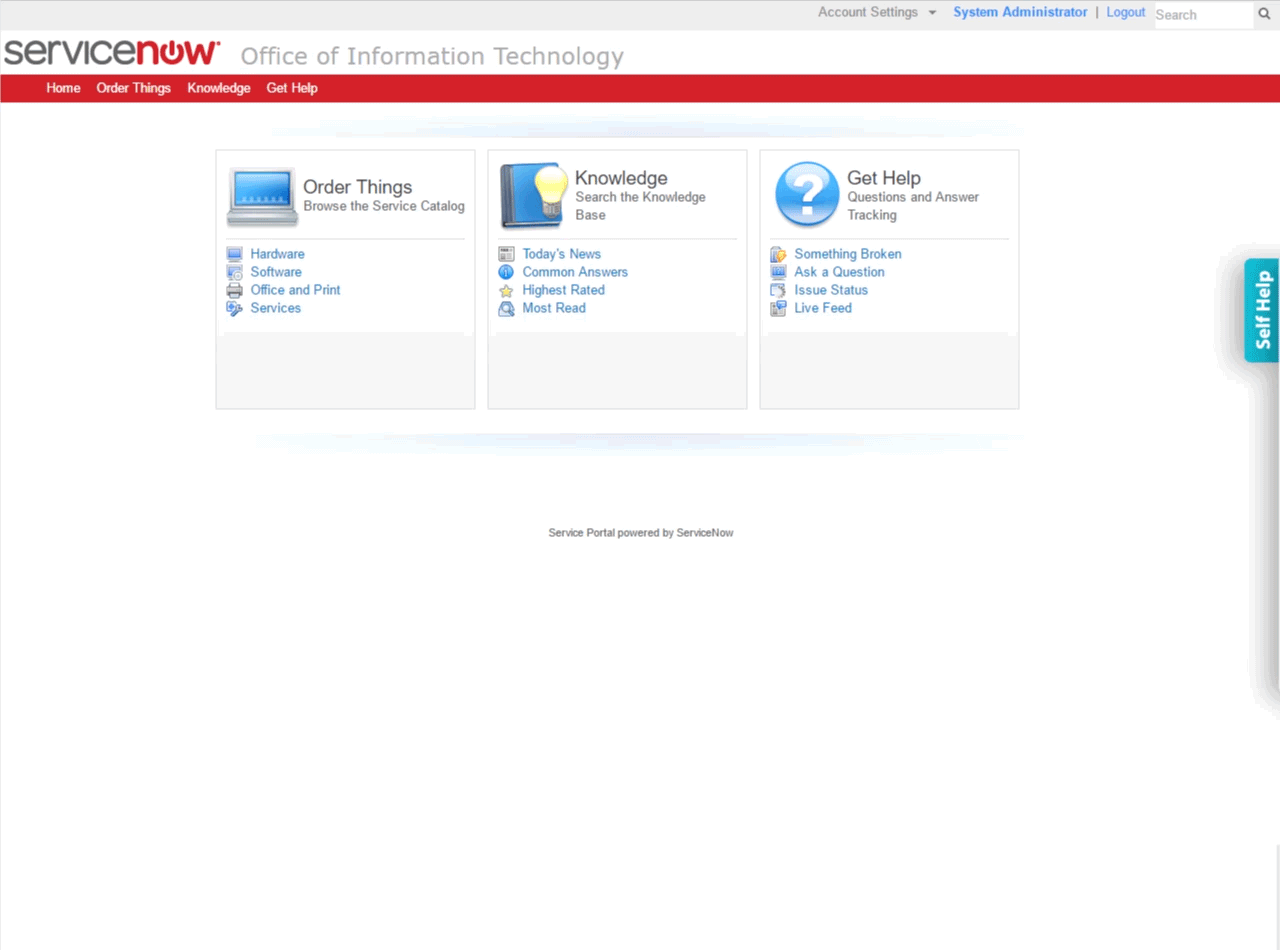 An interactive walkthrough on ServiceNow platform
If you are familiar with a bit of programming,  few open sourced solutions like Hopscotch, Joyride,etc. are available as Javascript libraries for creating interactive walkthroughs.
But, if you are looking for a ready to use solution, you might want to check out Whatfix. It provides an easy to use platform for creating interactive walkthroughs. Also, it can be used seamlessly across all user touch-points like email, chat, helpdesk, and social media. This helps in answering the tickets effectively and reduces the overall support overhead.
2. Static FAQ's:
All the questions that are bound to be asked frequently by the customers are compiled into a database and it is put up on the website. To spice it up a little, these FAQ's can also be written in the form of articles.
The Fitbit website does it pretty efficiently.



Static FAQ's, also called as knowledge bases, they can be created using:
SlimFAQ:  It has an easy to use FAQ editor that makes the creation of categories, questions, and answers quick. Images can also be added with the same simplicity. A  built-in high-performance search enables customers to find answers quickly. 
HelpDocs: Apart from all the basic functions that an FAQ creation software should include, it also does advanced analytics. This gives you insight into your product by letting you know what people are struggling with and what they love. 
Helpjuice: It claims to reduce the number of support emails by 50%. All knowledge is centralised in a single knowledge base allowing everyone within the company or a department to know about its activity and content as much as everyone.

3. Discussion Forums:
One of the key advantages of including a forum on your website is that along with providing support, it also generates fresh content. Search engines have a knack for content, so having a forum with lots of people all contributing and adding new posts and replies can generate enough content to really push your site forward. But this usually takes a while to happen.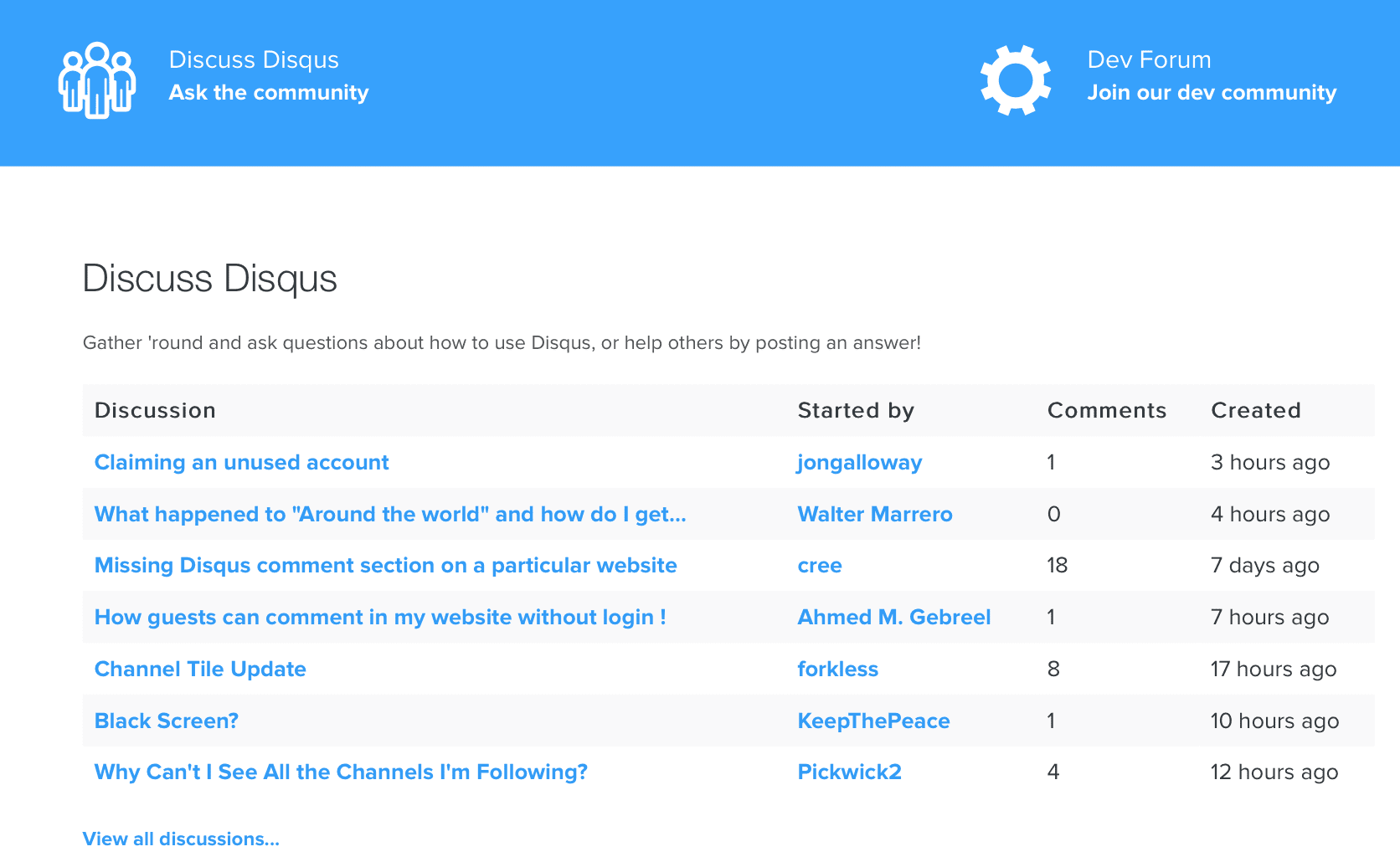 The following companies can help you with creating forums:
ProBoards: It's the largest host of free forums on the Internet. It is mobile ready and can be fully customized. Also has a live search enabled in it and is hosted completely on the cloud.
Disqus: It offers the best add-on tools for websites to power discussions and increase engagement. 'Engage' by Disqus is a popular commenting system that makes communities easier for publishers to manage.
Asynchronous Support:
In contrast to Live Chat, this kind of support deals with customers who request support over emails or contact forms.
1. Email Support:
For providing email support, you could simply set up a Gmail account for your company, and answer every email there. But, that'd soon get difficult to manage. Either one person would have to answer every email, or you'd have to share the account password with every employee, which is not the most secure option. Worse still, it'd be hard to tell which emails need replies, and you might accidentally answer an email while a coworker is sending a separate reply.
There are many tools in the market to save you from all this hassle:
SupportBee:  It offers a shared inbox which is simple and easy to use. It stays invisible to your customers and all they see as a friendly email. Features like private comments, teams, and assignments, make collaboration among teams easier.
Front: With Front app you can assign and have a separate internal dialog around external messages that the customer never sees. It integrates easily with a variety of tools like Salesforce, Github and helps you automate the grunt work of communicating at scale.
Hiver: Hiver turns Gmail into a powerful helpdesk and lets you manage your support email id effiectively.  The shared mailbox notifies about the status of request raised, this prevents multiple employees from answering the same request. 
2. Ticketing Via Web Platform:
Whenever a customer faces a problem on the website, they issue a ticket. This ticket includes details of their problem, request for solutions, etc. Whenever a complaint ticket is submitted to the service providers' website a confirmation email is sent to the customer, and a support agent is assigned with the task of resolving it. In bigger companies with huge databases of customers, managing all such complaint tickets could be tedious. 
To simplify things for you, web ticketing platforms have emerged. Two of them are:
osTicket: It's a trusted open source support ticket system. Seamlessly routes inquiries created via email and web forms into a simple, easy-to-use, multi-user, web-based customer support platform.
eTicket: It's a PHP-based support ticket system that can receive tickets via email or a web form. It also offers a ticket manager with many features like RSS feed for clients, predefined answer responses, etc.
3. Ticketing Via Mobile Platform:
When resolving a support ticket raised via mobile, agents can resort to providing support via calls and text messages as well.  Tools for providing customer support over mobile phones are:
Helpshift: Helpshift extends Whatsapp like chat experience for customer support. With Helpshift, your customers can send you a message directly from within the app, receive your reply, and resolve their issue all without being forced to leave the app.
360 Mobi: It has an integrated live chat for Android and iOS Mobile Apps. 360 Mobi makes it possible for you to keep the conversations between your users and the company private. It also helps your support team connect with your app users, on-the-go.
Multi-channel Integration Solutions:
Instead of integrating multiple support tools into your website, there are tools that integrate multiple user touch-points within itself. These are commonly called as Helpdesks. Some efficient and popular helpdesks are, Freshdesk, Zendesk, Desk.com, HelpScout, etc.
---
Did we miss out any tools? Do let us know in the comment section below, we would love to hear it from you.