Cloud adoption is growing. Enterprise businesses can see the potential saving of time, effort, and cost that comes with cloud technology. But what many don't realize is that making mistakes during the cloud migration process can cause organizations to spend 20-50% over their budget. The solution? A cloud migration checklist.
Having a checklist ensures that you don't skip any essential steps during your move to the cloud. But don't worry—you don't have to start from scratch. Follow the steps in the cloud migration checklist below to create a plan and make your transition as smooth as possible. Then, you can use our bonus downloadable checklist to keep track of every step as you move through the migration process.
1. Create a Cloud Management Team
The first item on your cloud migration checklist is to create a cross-functional team to oversee the transition. The chief purpose of the team is to manage the migration from start to finish. The group would be responsible for the following:
Adjusting applications before shifting them, ensuring that they work properly in the cloud
Monitoring each application as it is moved to the cloud
Addressing any functionality issues that arise after moving
Collecting and implementing feedback from users of cloud application
Cloud migration teams, sometimes called Cloud Centers of Excellence, serve as a central point of contact. That way, everyone knows who handles concerns and who implements the cloud migration strategy.
Your team should include representatives from each department that will be hosting or using applications in the cloud. For example, you might have a developer, an IT manager, a customer ops employee, and someone from marketing. The exact makeup of the team will depend on your company and on which departments will be affected most by the cloud migration.
2. Choose the Right Platform and Provider
Next, compare the different cloud platforms and migration models to choose the right one for your business. There are three overarching levels of cloud platform services:
Infrastructure as a Service (IaaS): You create and manage applications and software in-house. The provider manages infrastructure, such as servers and storage capabilities.
Platform as a Service (PaaS): You create and manage your apps within a cloud platform, which is built and managed by the service provider.
Software as a Service (SaaS): Everything from apps to infrastructure is managed in the cloud by your provider. Users can access applications via a web browser without downloading.
Once you decide the level of service your company needs, choose the cloud provider that works best for you. Not all providers offer the same services, and there are pricing differences, depending on the service and the provider you choose. For example, if you start with IaaS, you may want to choose a provider that will let you scale and shift to PaaS or SaaS in the future, such as Microsoft Azure.
According to 2020 data from Flexera, Amazon Web Services (AWS) and Microsoft Azure are the most popular among enterprise businesses.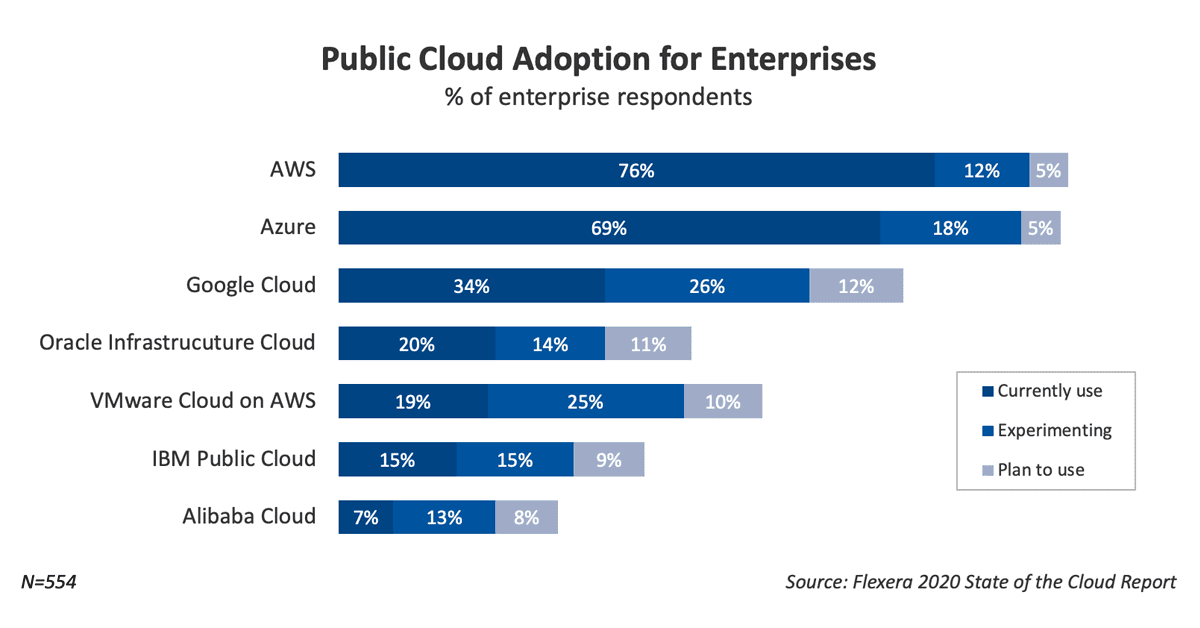 3. Measure Pre-Migration Performance
Before you move anything to the cloud, collect baseline analytics on each of your applications. The pre-migration data will give you a basis for comparison when you run analytics on your cloud-based applications. That way, you can see how speed, user experience, and other metrics have improved.
Having a baseline also shows you if something went wrong during the transition. If, after moving to the cloud, an application suddenly has no traffic, that may indicate that users can no longer access it. With no baseline data, it's harder to detect these issues.
There are many different key performance indicators (KPIs) you can track, depending on what applications you run. Here are some common KPIs:
Loading or running speed
Average session length
Error rates
CPU usage %
Memory usage
Daily traffic
You can also collect user-satisfaction information by sending surveys to customers and employees.
4. Evaluate Security Considerations
The next item on your cloud migration checklist is to implement cybersecurity to protect sensitive data. You will need security on your end as well as in the cloud, and you should ensure that the transfer itself will be secure. Evaluate and address any security concerns before moving any data or applications.
Determine whether there is any data that cannot be moved to the cloud because of compliance regulations. For example, if you store personally identifiable medical information, this may need to stay on-premises in secure servers. In this case, you should consider a hybrid-cloud migration model, where some data and applications move to the cloud, and others stay in legacy servers.
Forty-three percent of internal data breaches in the past year were from the accidental mishandling of sensitive information. Installing the proper cybersecurity before your cloud migration is vital for preventing data breaches.
Ask your provider what security they provide. This includes checking to see whether they have a perimeter firewall and individual firewalls for each application. Ask if you can limit access to certain data sets by creating approved roles and passwords. Consider adding additional third-party security measures as well, such as working with cloud access security brokers.
5. Map Application Dependencies
Another important step in your cloud migration checklist is to create an application dependency map. Some applications depend on other applications to work, and an application dependency map will show you these application groups so you can move them together.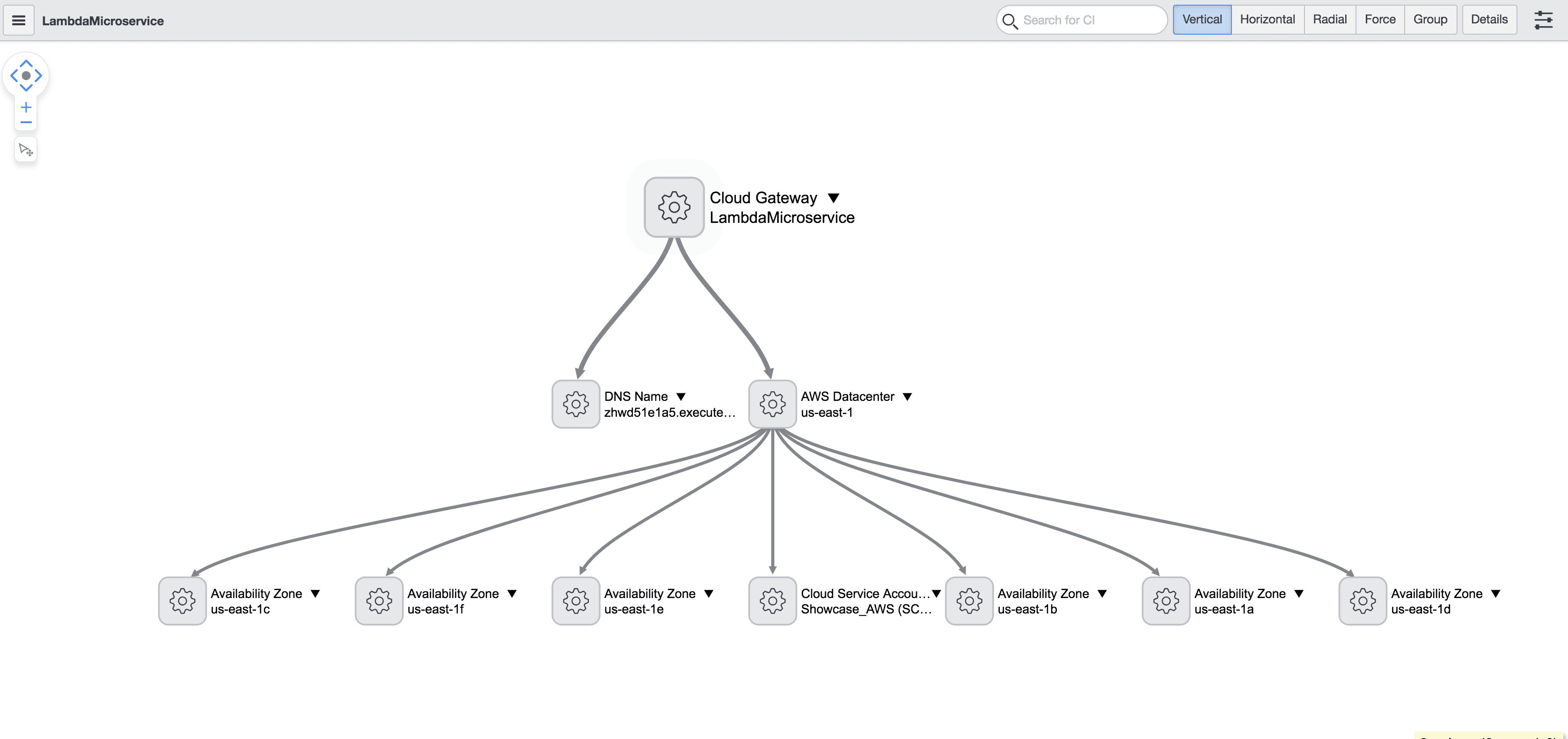 Example dependency map from ServiceNow
Your IT team can create the map on their own or work with your cloud service provider. AWS, for example, offers a free application dependency mapping service.
Dependency mapping is especially important if you are doing a hybrid or multicloud approach, where not all applications will be hosted in the same place. The map will show you which applications need to be kept together in order to work.
6. Move a Single Application First
Now that everything is in place for a smooth migration, it's time to start shifting your applications into the cloud. Start small, moving only one application or group of applications at a time. If possible, start with a low-requirement app that doesn't have a lot of dependencies.
Once the app is running in the cloud, evaluate how it performs, and make adjustments as needed. Use any issues that come up with the first app to make pre-migration changes to other applications. That way, the next set of migrations will go as smoothly as possible.
Moving one or two applications first means you can detect problems with the migration without affecting large amounts of data. It's also an excellent way to test your application dependency mapping. If you move a group of applications and they don't work correctly, there may be a component missing that should be in that group.
7. Measure Post-Migration Performance
After you move all your applications, measure their performance using the same KPIs you established pre-migration. Then, compare the data to see how performance changed as a result of the cloud migration.
Tracking pre- and post-migration data is useful both for logging improvements and for detecting problems. If performance improves, you can show stakeholders and upper-level executives and justify their investment in the cloud technology. If you see errors or low performance levels, your migration team can address these right away to prevent issues from spreading or causing any significant downtime.
Set up ongoing KPI tracking. Even after the migration is complete, you still need to monitor application performance, just as you would if the apps lived in on-premises servers. Many cloud providers offer analytics as part of their service, taking some of the workload off your in-house team.
Plan Your Transformation with Our Cloud Migration Checklist
There's a lot to remember as you plan and implement your move to the cloud. That's why we put together a downloadable cloud migration checklist. Use it to keep track of each step in your cloud transition, and make the move as smooth and organized as possible.
Click here to download our Cloud Migration Checklist