Digital claims processing technology is a type of InsurTech that empowers adjusters and agents to automate manual tasks, sift through large data sets and paperwork, and provide a fast and simple customer experience to policyholders.
This digital revolution not only takes the burden off your agents' shoulders but also raises the bar for customer expectations. 87% of policyholders report they're more likely to change an insurance provider if they aren't satisfied with the claims processing experience.
With that being said, streamlining claims operations is a must for all insurance providers. The first step towards improving your claims process is digitalization. Let's break down the claims process and see how digital transformation improves it.
What Is Claims Processing?
Claims processing is the procedure that insurance companies carry out to validate a claim request. During the process, an insurance agent, known as an adjuster, check information accuracy and determine the appropriate claim amount.
5 Steps of the Claims Process
The claims process includes five important steps:
Policyholder alerting the insurance company (FNOL)

Initial claims investigation

Policy check

Payment calculation

Payment arrangement
1. Policyholder alerting the insurance company (FNOL)
First, the client informs the insurance company about an accident. To start the claims cycle, a policyholder submits the First Notice of Loss (FNOL).
FNOL is a report including detailed information about a loss, theft, or damage, to an insured asset such as the policy number, date, time, and location of the incident, and the police report number. In addition, the policyholder might include information on the accident witnesses.
2. Initial claims investigation
Once the insurance agent receives FNOL, the initial claims investigation begins. The information is passed to the adjuster, and they start evaluating the approximate cost of the claim based on the data provided through FNOL. 
Depending on the nature of an accident, the steps involved in initial claims investigation might differ. For instance, in case of property damage, the adjuster will take the following actions:
Compile the data about the event

Review photos or videos of the accident or its results

Interview the claimant

Talk to witnesses if any

Create a case report
A case report is a result of an investigation compiling the most important information about an accident. It doesn't include any personal opinions, only facts.
Next comes a policy check. In this stage, the adjuster determines the claimant's eligibility for compensation. They'll most likely need to do some investigation to answer these questions: 
Is the policy ID active?

Have the policy rules been followed?

Does their policy cover the case? 

What are the exceptions?
If the case is found to meet the requirements of the policy, the adjuster proceeds to payment calculation.
The amount to be paid depends on the policy conditions. Typically, the claim amount is calculated based on the total amount of damage, applicable policy limits, and the insured amount. For property damage cases, the calculation also includes the value of the covered property at the time of the accident.
When the calculation is complete, the policyholder is informed of the total claim amount and receives recommendations on vendors that could solve their problem.
After resolving the problem, the policyholder provides the insurer with information about the vendor they've chosen to work with. The company transfers the eligible amount to the provider or sends the money directly to the policyholder as compensation
What Is Digital Claims Processing?
Digital claims processing involves the use of technology and AI to collect, investigate, and manage claims.
Digitalization affects each stage of the claims process. From submitting requests to settlement – claims management software facilitates a better claims customer journey.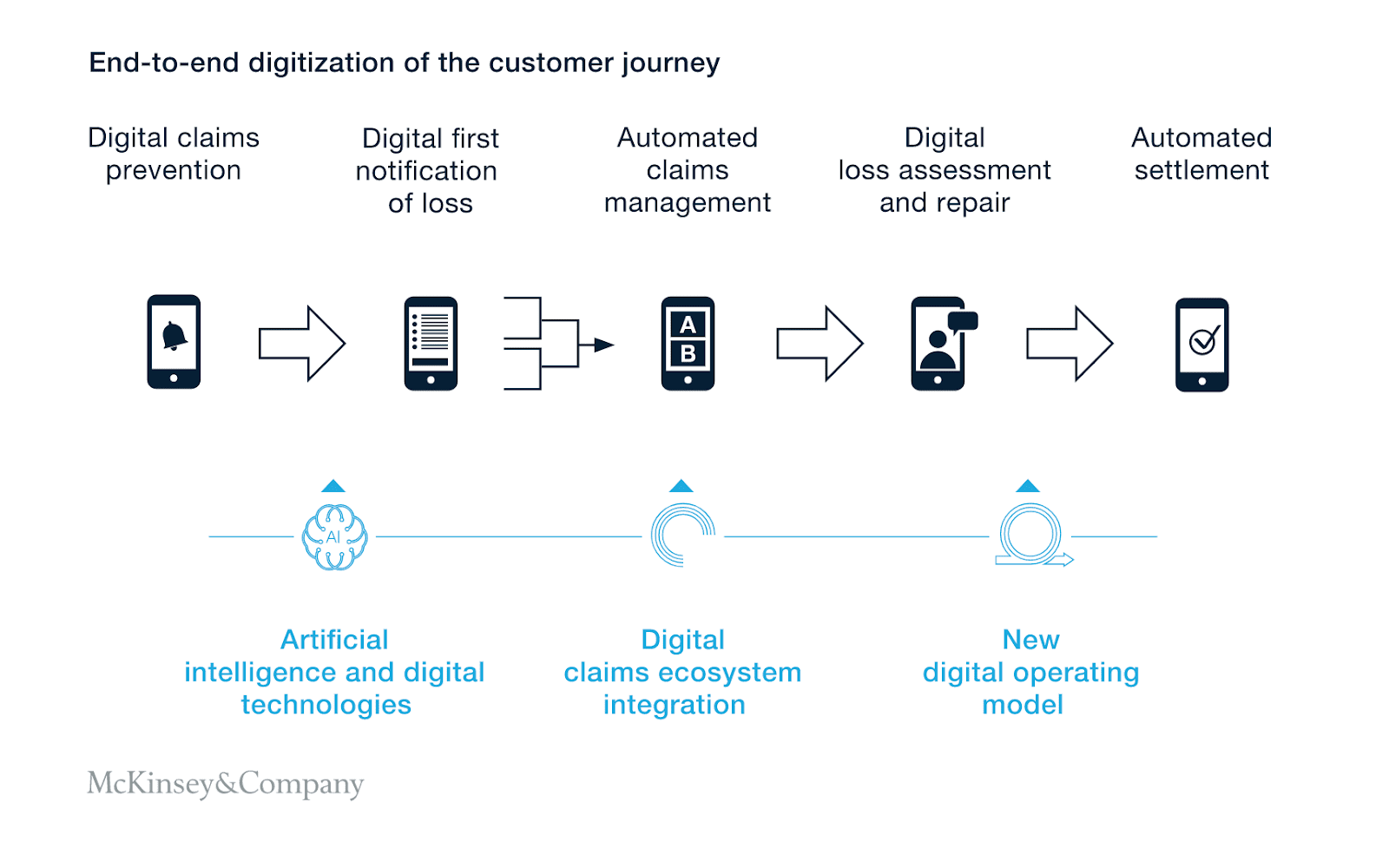 For simple and more predictable claims, insurers are now empowered to implement AI-based solutions for full straight-through processing and to deliver a seamless customer experience. In a digital claims ecosystem, these P&C technologies facilitate:
Data collection

Prediction of claims characteristics

Claims segmentation

Progress tracking

Customer communications

Loss assessment

Fraud detection

Invoice creation and verification

Settlement – and more.
Later, we'll discuss the use cases of digital claims processing in more detail. 
You don't have to fully automate your claims processing though. The truth is that even a decade later, you'll need to resolve your more complex cases manually. 
Today's insurers need to find a balance between fostering process automation and preserving a human touch for the best experience. For example, claims processing might start with automated data collection that sorts out requests and identifies red flags that trigger data transfer to a human for a more detailed investigation. 
For example, an Italian insurance company may implement an AI-based solution that not only identifies red flags but also determines who will be the right person to forward the claim for further handling.
The process of digitalizing the claims customer journey is complicated. Digital transformation is never done overnight. Yet it's worth the effort.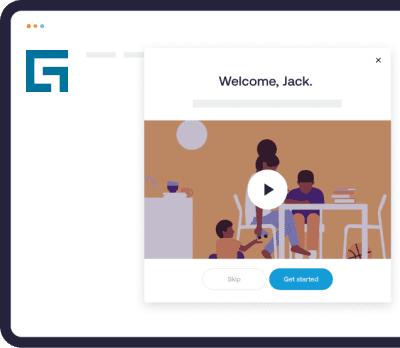 Drive adoption of your new digital claims technology with Whatfix
The Benefits of Digital Claims Processing
Here are a few of the major benefits of digitalizing the P&C claims process:
1. Better customer experience
59% of policyholders are dissatisfied with their claims handling. The good news is that digital claims processing allows insurers to deliver a better customer experience. 
Technology that includes self-service portals and chatbots enables policyholders to submit claims themselves and check their status anytime – without the need to wait for the agent's response. Meanwhile, big data lets you handle claims more effectively and provide fair compensation.
2. Faster claims processing
By automating the claims process, insurance providers reduce the wait times and process claims faster. Manual claims management often comes with friction and delays. Claims technology allows agents to streamline the claims management processes, thus reducing claims cycle times.
3. More streamlined processes
Technology optimizes and streamlines claims processing by providing insurers with reliable tools for task management, communication, routing, etc.
Moreover, claims processing often requires the involvement of different parties, which is extremely difficult to handle unless you use digital communication channels. Digital tools streamline communications and ensure seamless coordination between multiple parties.
4. More accurate claims reporting
When you handle claims without using digital tools, you are absorbed in routine processes and can't bring all your attention to resolving complex claims. Claims technology frees up adjusters from handling operational tasks, allowing them to focus on achieving more accurate claims.
Insurance fraud is a problem adjusters face regularly. Without it, claims processing would be much easier to handle.
AI-powered anti-fraud technology supports the fight against fraud by detecting false information automatically. These tools can recognize fraud in loss images, detect fake documents, detect identify suspicious medical bills, etc.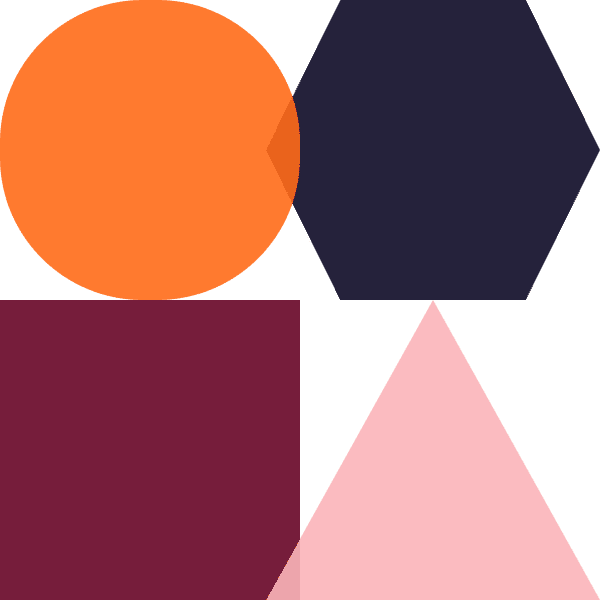 Unlock the Full Value of Digital Insurance in 2022
5 Examples of How Digital Technology Is Improving the Claims Process
What exactly can you do to digitalize claims processing within your organization? Below we've shared the five most common technologies insurance companies are implementing these days. 
1. Custom self-service insurance portals
44% of customers say they'd switch to a different insurance provider if they weren't able to submit and keep track of the status of their claim through a preferred digital channel. To stay competitive, you should definitely implement a self-service portal. 
How does it work?
A self-service insurance portal is an application enabling policyholders to submit their claims and monitor them within their personal accounts without connecting with agents directly.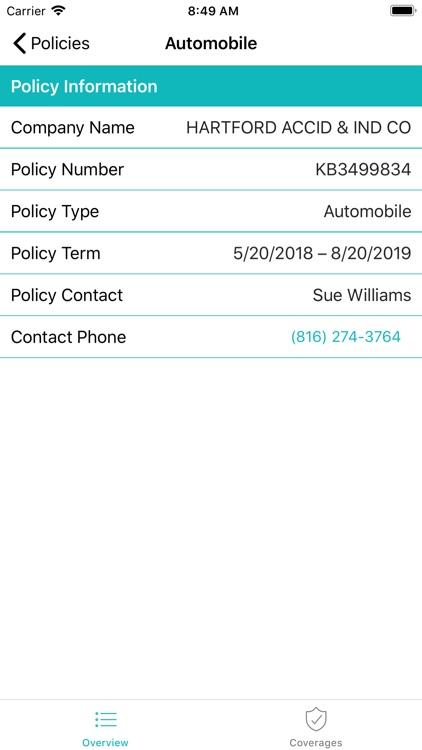 First, it provides your customers with an easy way to report claims whenever an accident happens, not only from 9-to-5. 
Secondly, the portal helps keep your policyholders updated on the status of their claims without agents spending their time responding to multiple incoming calls. Overall, a self-service portal delivers a better customer experience by offering more personalized service. 
Wait. How does an automated solution provide a higher level of personalization than a human? 
This centralized portal is where the data about your policyholders are stored and where they access personalized recommendations and reminders. On the contrary, it's not likely that a human agent will remember each and every customer profile.
A chatbot is typically a part of a self-service portal serving as the first point of contact between policyholders and the insurer.
Chatbots allow customers to submit claims anytime and initiate the review process without calling agents and waiting for hours before hearing back from them. You can use a virtual assistant to welcome customers or prospects outside of working hours and offer proactive support.
If you haven't implemented a self-service portal yet, you can embed a chatbot into your website or Facebook Page.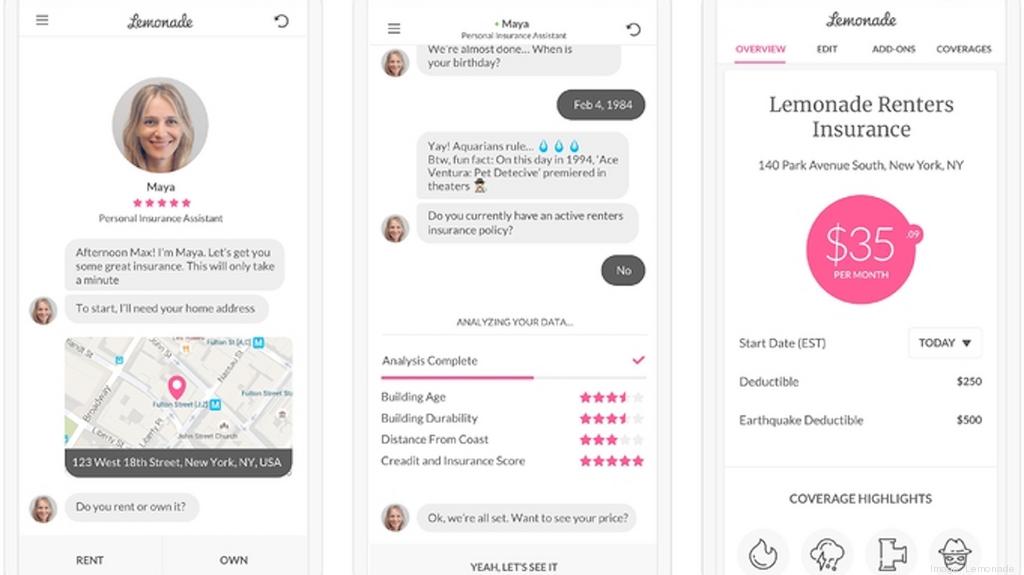 By designing chatbot flows, you'll help your customers handle the following processes:
Reporting incidents and submitting FNOLs;

Learning about their eligibility for claims;

Checking on the status of their claims;

Getting answers about policy details, and more.
These are only the processes involved in claims handling – in fact, there are many more use cases for chatbots in the insurance industry.
Big data plays a key role in digital claims processing. 
In the insurance industry, big data refers to the use of historic data to optimize and improve underwriting, claims handling, fraud detection, and other critical processes. The use cases of big data include:
Using machine learning to predict and interpret trends when investigating claims;

Using predictive analysis to detect fraud;

Using AI to speed up payment calculations, etc.
Insurance companies heavily rely on big data for the automatic collection and processing of accident statistics. You need to implement a big data solution if you want to achieve accurate results from automated claims handling.
The Internet of Things (IoT) is a system of computing devices, sensors, and software collecting data in real-time and transferring it to the cloud. 
Insurers use IoT to collect data from policyholders' smartphones, smart home devices, and cars to automate the first three stages of the claims process, namely:
Receiving an instant alert that an incident has happened;

Collecting and analyzing the evidence;

Collecting data on how the damaged item was used prior to the accident to check for compliance with policy terms.
Most often, insurance companies implement IoT to monitor how their policyholders drive. By doing so, they not only improve the accuracy of claims processing but also get a chance to offer discounts and special terms for the most careful drivers.
Natural Language Processing (NLP) is a type of data analysis aimed at teaching computers to recognize human speech, articulated or written. In the insurance industry, NLP tools greatly facilitate paperwork with:
Underwriting automation. Instead of parsing through documentation, agents can use NLP solutions that extract the key information from policies and FNOLs.

Handwritten text recognition. Chances are you have to deal with plenty of handwritten documents before you fully automate the claims management process. With NLP tools, you can quickly digitalize these handwritings and keep your documentation in order.

Computer vision. Not necessarily a part of NLP, computer vision allows to automatically process photos/videos and assess the damage.
Drive digital claims technology adoption with Whatfix
To carry out a successful digital transformation of the claims handling process, you need to clearly communicate your strategy to your agents. Investing in the best AI-powered tools won't help if your team doesn't know how (and why) to adopt them. 
With a digital adoption platform like Whatfix, onboard and train your agents and claims adjusters through new technology with in-app, contextual guidance that includes:
Interactive walkthroughs

Step-by-step tutorials

Task lists

Smart tips

Embedded knowledge bases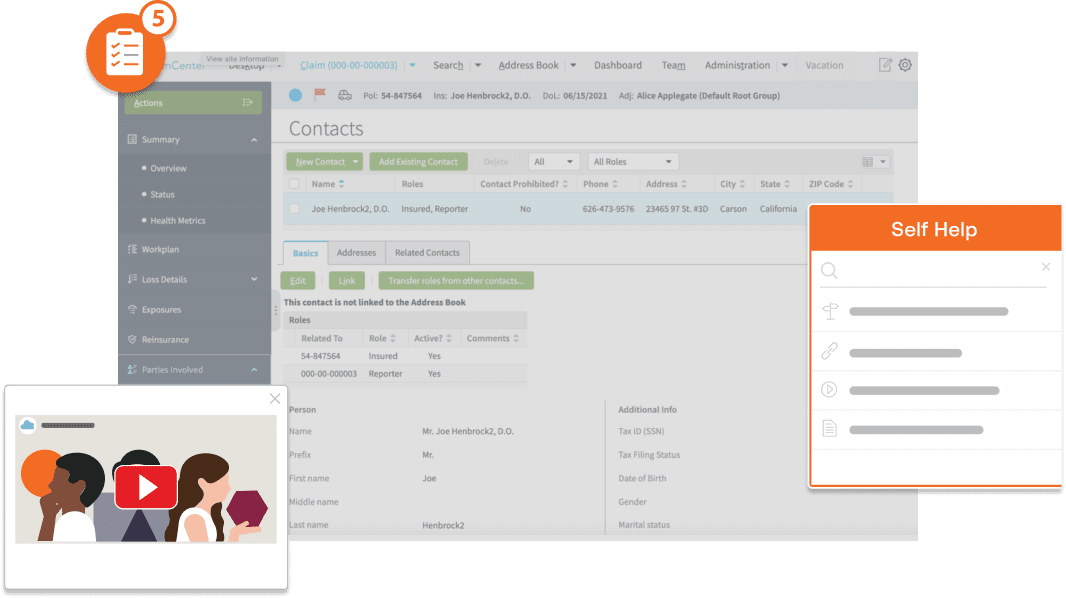 With this in-app content, insurance providers provide on-demand, self-help support – all in the moment of need, in the flow of work, to help drive adoption of new P&C insurance technology. This empowers your agents and allows insurance providers to find true ROI of new digital technology investments.
Subscribe to the Whatfix newsletter now!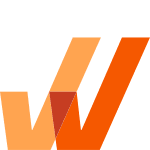 Request a demo to see how Whatfix empowers organizations to improve end-user adoption and provide on-demand customer support